Many have been asking us "How to get to Zaanse Schans in the Netherlands?" To skip all the frustration of searching online, we decided to put up a post just to detail the way to Zaanse Schans Holland!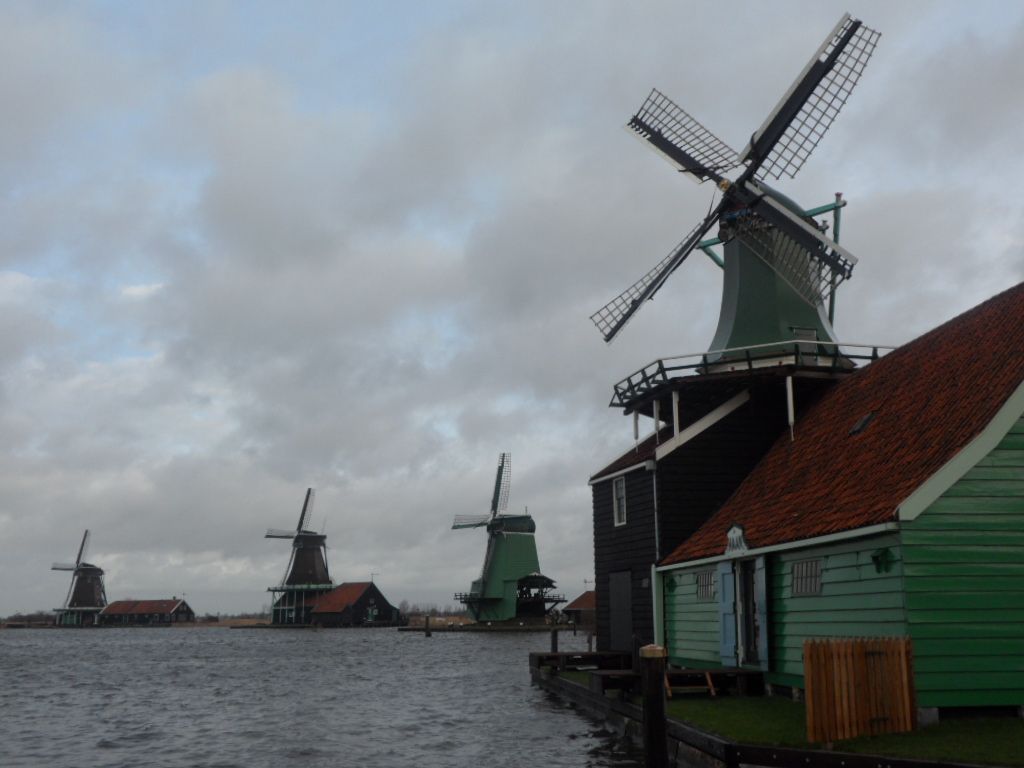 Windmills Zaanse Schans Amsterdam
To enjoy this fantastic view of old traditional windmills (that are still working today!) at Zaanse Schans, follow these directions
Travelling by train to Zaanse Schans
If you are travelling by train to Zaanse Schans, it is relatively simple. From the Amsterdam Centraal Station, take the train direction Alkmaar and stop at station Koog Zaandijk. The ride will take you about 20 minutes. Along the way, you will see some modern windmills…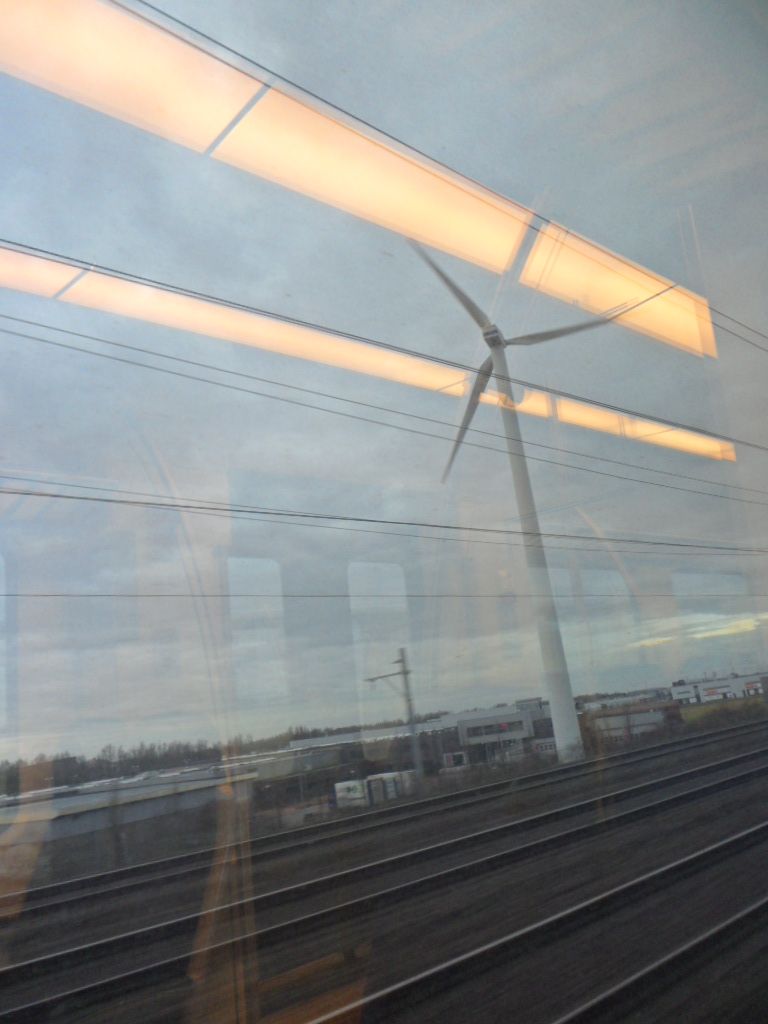 Modern Windmills Amsterdam
Upon arriving at Koog Zaandijk Station, you will see this picture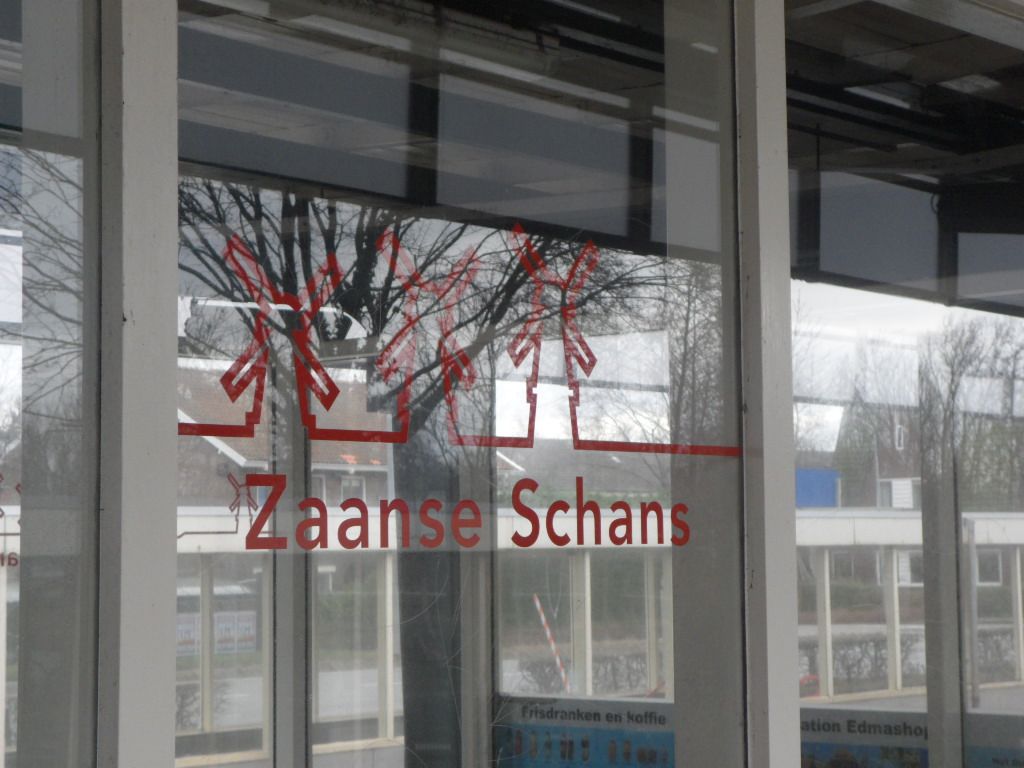 Picture of Zaanse Schans at Koog Zaandijk Station
And you know that you have arrived at the correct station. Dont hurry to get the information pamphlet from the cafe at the station because you have to purchase something from them before it is given to you. No worries, there is actually a free pamphlet dispensing machine right outside the station. Look for this free pamphlet dispenser for tourists to Zaanse Schans…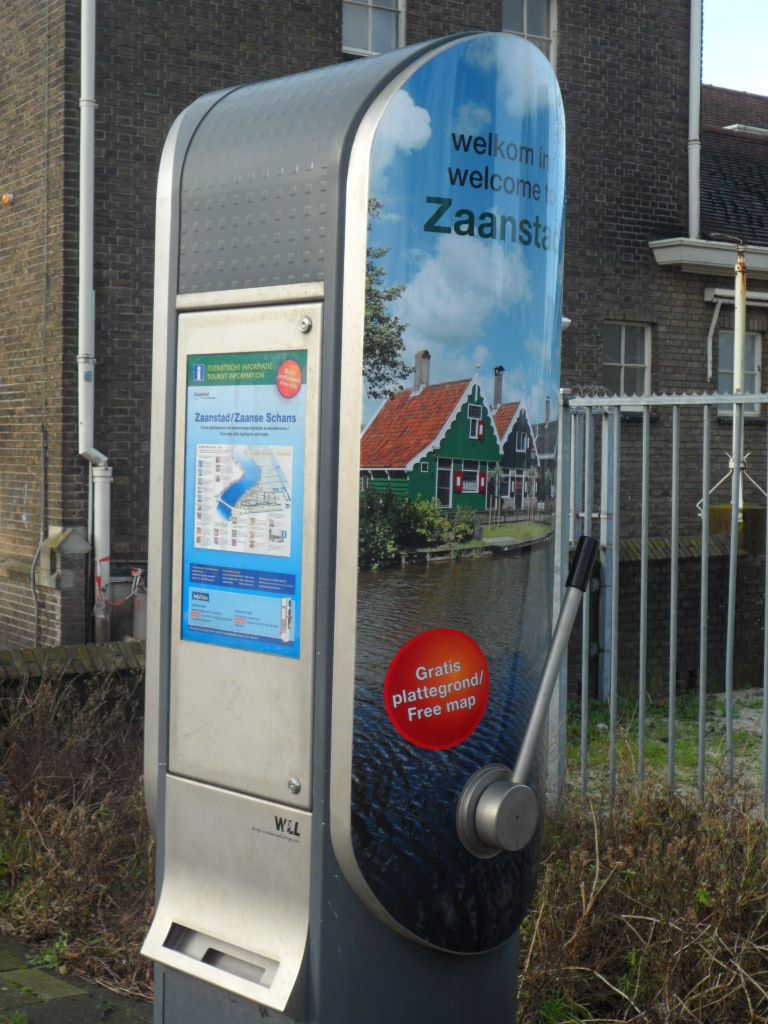 Free Information Pamphlet at Koog Zaandijk Station
Pull on its handle and a free tourist information pamphlet will be dispensed to you. The information pamphlet details the interesting things to do there as well as a map of the area. If you have a look at the map provided, you are actually just a short walk from Zaanse Schans.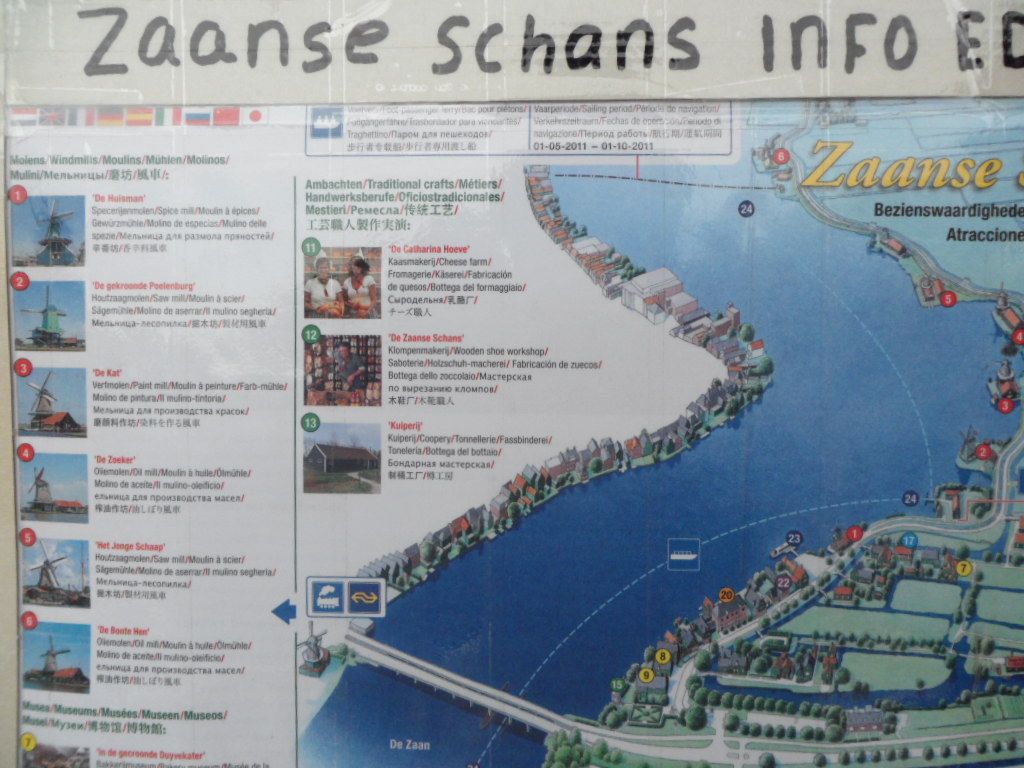 Map of Zaanse Schans
Follow the smell of the cocoa (there is a famous Zaanse Cocoa processing factory), cross the bridge (you are at where the train icon is) and you will arrive at Zaanse Schans!
Zaanse Schans by Bus
If you prefer to travel to Zaanse Schans by bus (which may be slightly longer), bus 391 leaves Amsterdam Central Station twice every hour and arrives at the Zaans Museum.
If you enjoyed our content, "Like" us on Facebook Today!

Remember to leave your comments for 2bearbear Singapore Travel Blog in our comments section below!
For your convenience, we have arranged for the best hotel deals in Amsterdam right here!
We hope you'll enjoy this day trip to Zaanse Schans and that this post has solved your query on "How to get to Zaanse Schans"!
Related posts: