From the road junction of our hotel, we can see a low building with a banner that says it is an authentic spanish restaurant. We were glad to find out that it opens at 10am as that would mean we can squeeze in a early lunch because we have to be at the airport by 12pm to catch our flight back to Singapore.
Decorations at Ipar's Spanish Restaurant Cebu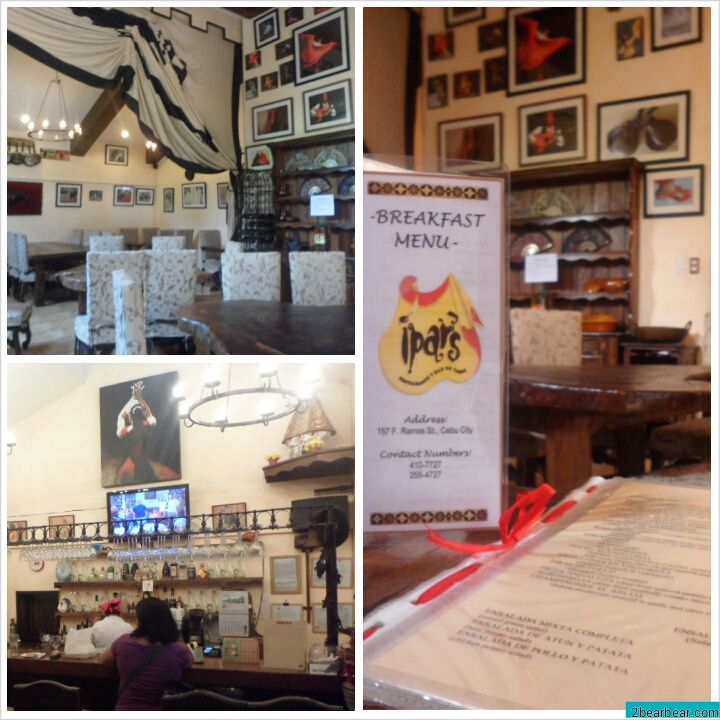 Decoration of Spanish restaurant Ipar's
We love everything about Ipar's! The decoration in the cosy restaurant, the friendly waitress, the delicious food (the garlic bread! Have we mentioned how much we love garlic because of this trip? Hehe.) and the reasonable price.
Although we were quite full from breakfast, we still ordered starters, mains and a carafe of sangria. As with typical KS Singaporeans, we wanted to make the most out of this trip 🙂
What we ate at Ipar's Spanish Restaurant Cebu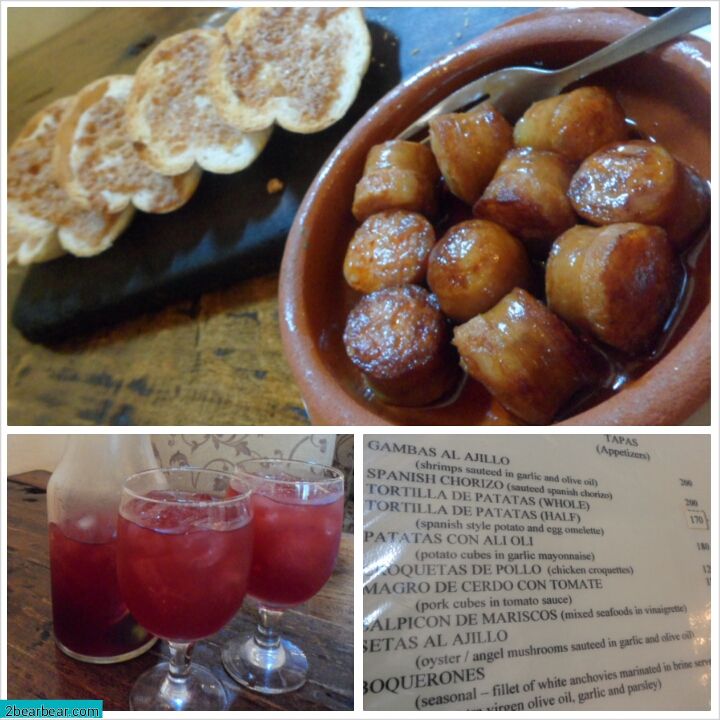 Starters of Churizo, Garlic Bread and a Big Carafe of Sangria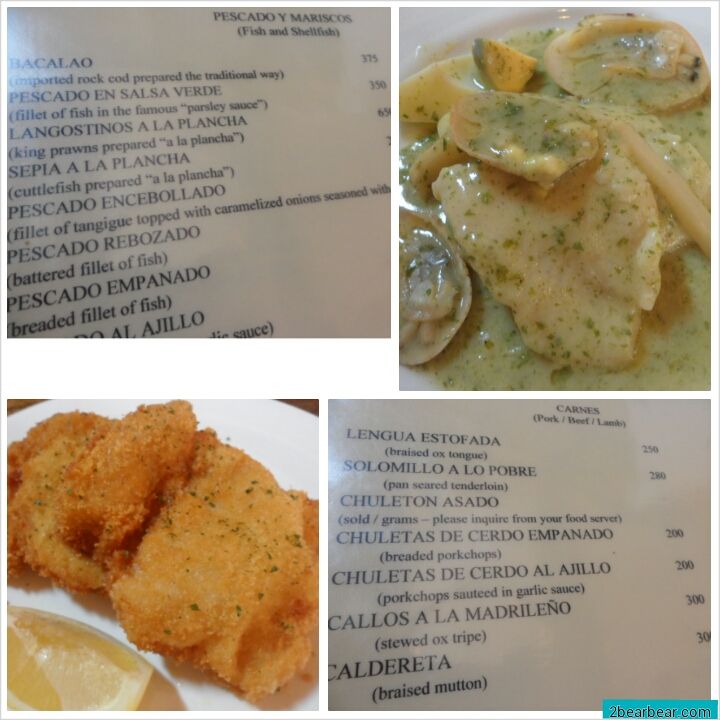 Breaded pork chop and fillet of fish in famous parsley sauce
Initially, we wanted to try out the roasted pork so that we can compare to the one we tried at Serenity Spanish Bar and Restaurant in Singapore. However, due to the time required to prepare it (at least an hour), we did not have enough time to wait due to our impending flight. We even tried to ask if the wait could be half an hour instead of an hour. But due to the emphasis on the quality of the food, the waitress was quite insistent on saying no to our request. Hence, we settled for the above choices. Still, the food took a while to come, which is why we're glad that we chose these food instead.
The churizo was a little salty. Good thing that we ordered the garlic bread to even out the saltish taste. As for the garlic bread, you usually have the spreads at pizza hut for their garlic bread? Not so at Ipar's, you can see actual bits of garlic on the bread and there was a nice crunch with every bit. Like this version compared to Pizza Hut's.
For the pork chop and the fish, they were both good. Especially the pork chop. Crispy on the outside and moist on the inside. The fish was good but because of its quantity and the fact that we already had breakfast, it became a little jerlat towards the end. That's where your sangria comes into the picture. It refreshes your taste buds and provides a great compliment to the dishes as well.
Menu of Ipar's Spanish Restaurant Cebu
Menu of Ipar's and the price of the foods we ate…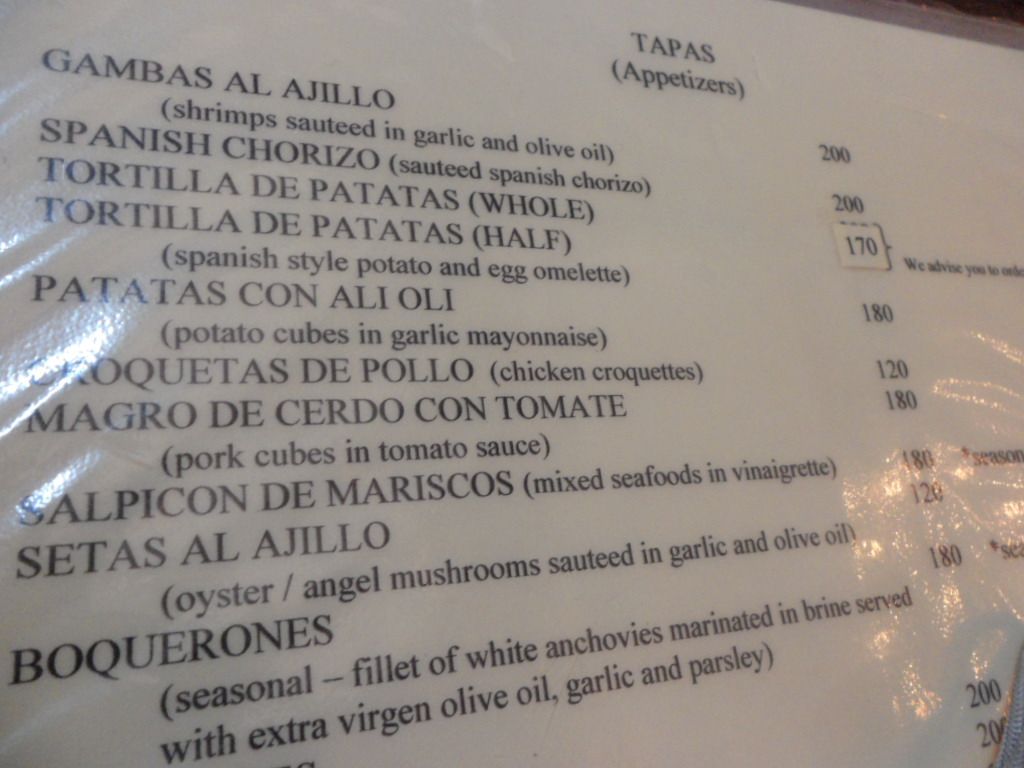 Tapas Menu at Ipar's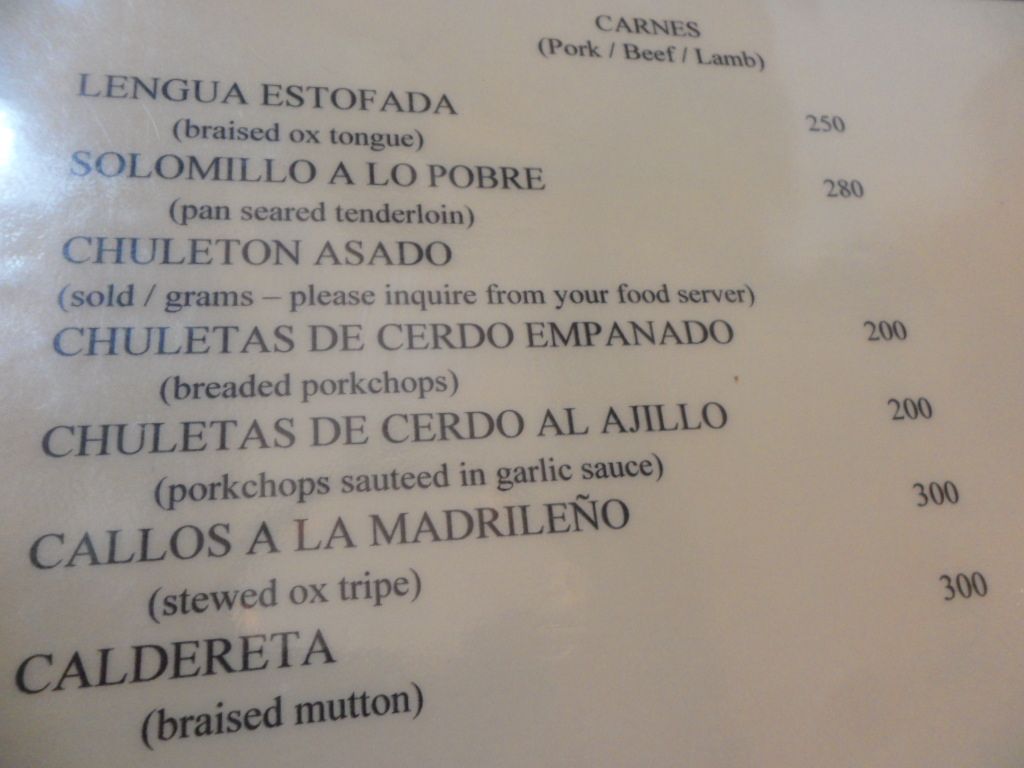 Meats Menu at Ipar's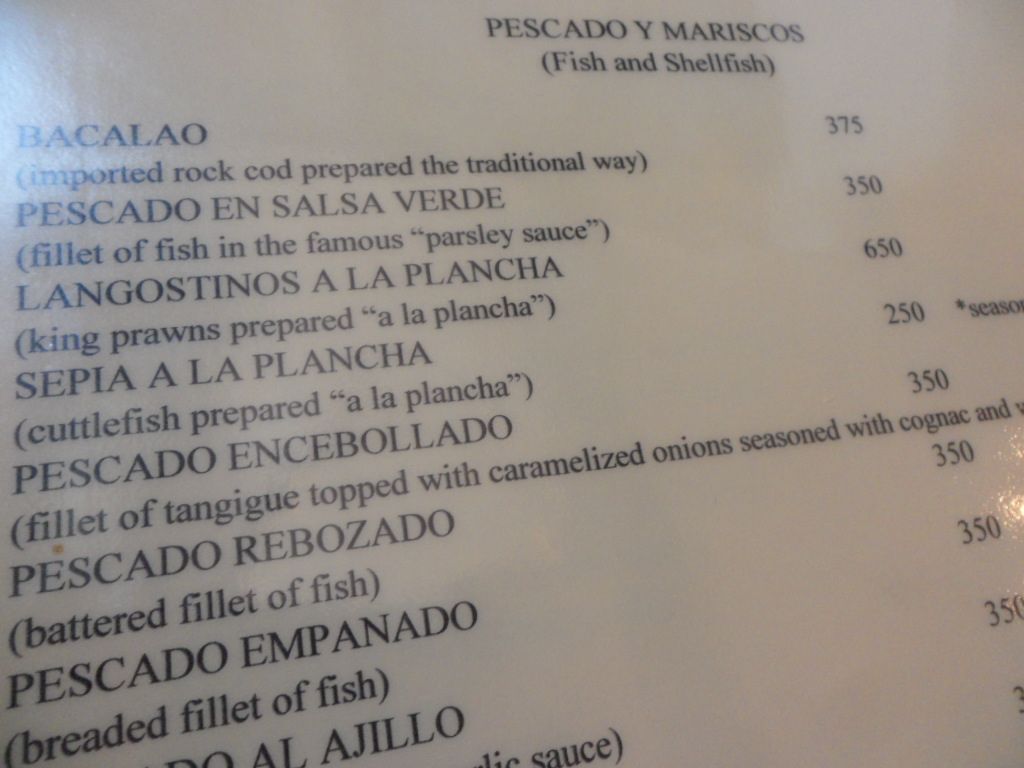 Fish Menu at Ipar's
We were sooooooooooo full when we went back to the hotel to get our luggage and checked out. But we did not at all regret having this meal 🙂
If you enjoyed our content, "Like" us on Facebook Today!

For your convenience, we have arranged for the best hotel deals in Cebu right here!
For those who have tried the roasted pig at Ipar's, let us know how it is in the comments section below!
Related posts: