One of the must visit stalls at Jonker Street has got to be Jonker 88!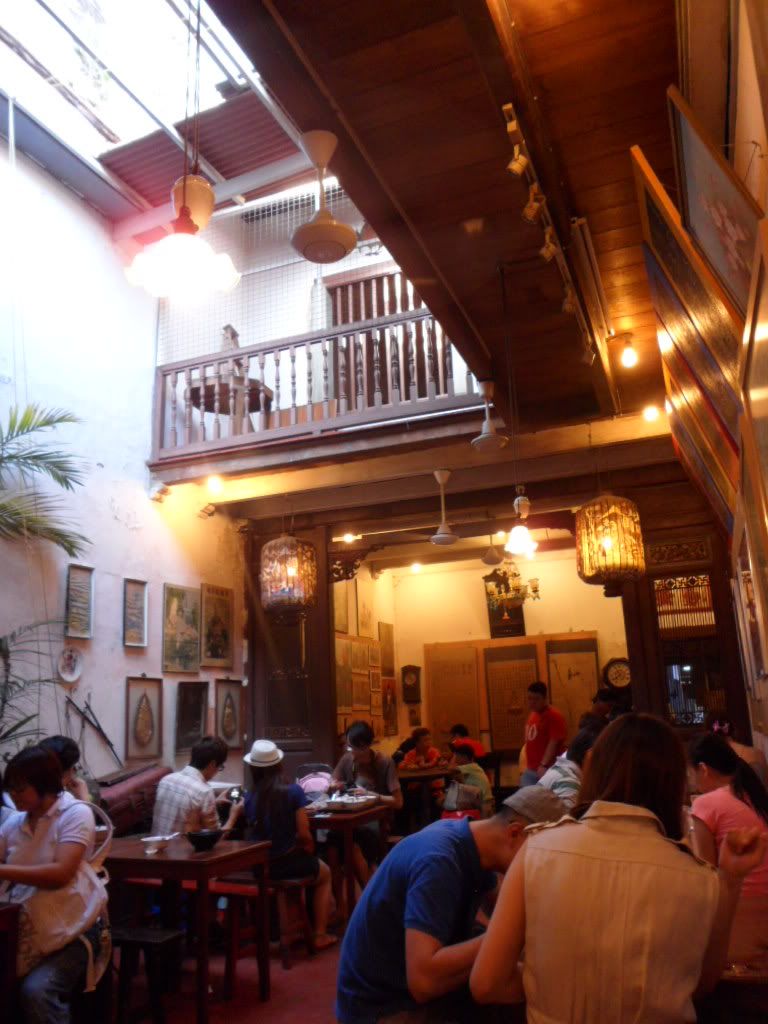 Interior of Jonker 88 @ Jonker Street
Jonker 88 features many local nonya food as well as yummy desserts!

Menu for Nonya Baba Delights @ Jonker 88 , Jonker Street

Jonker 88 Dessert Menu
Having determined the winner of the battle of the Malacca Chicken Rice Ball, Kate and I were now too full to go on to the mains. Hence, we went straight for the dessert corner and ordered the famous durian chendol as well as the sago gula melaka…

Durian Chendol @ Jonker 88

Sago Gula Melaka @ Jonker 88
Although we were very full, we slurped every bit of the 2 desserts! The gula melaka (not suitable for diabetics, confirmed plus chop plus double confirm) was sweet (fei hua) but had a nice cooked sugary taste to it.
Also, we regretted not filming the shifu when she put on the gula melaka…it was with such skill! One scoop one kill in one fast paced motion!
How to get there
Jonker 88 is located in the middle of Jonker street. One key indicator is the long queue in front of it, especially on the dessert side.
But we must say that the sago gula melaka and durian chendol were worth the wait!
Have you tried the nonya/baba food that Kate and I didnt have the space to stomach? If so, share with us in the comments section!
Related posts
This post is part of our 3D2N travels in Malacca. Below, you can find other relevant posts covered during this trip!
Top 3 Things to do at Jonker Street aka Jonker Walk
Jonker 88 @ Jonker Street
Stadhuys Melaka aka Red Square or Dutch square
Best 5 stars hotel in Melaka : Hotel Equatorial Melaka
Battle of the Malacca (Melaka) Jonker Street Chicken Rice Balls : Which is better? Chung Wah Chicken Rice or Hoe Kee Chicken Rice?
Weekend Getaway and Staycation @ Philea Resort Melaka (Malacca)
Top Attractions and Things to do in Melaka : World Heritage City
A Leisure Stroll along the Melaka River
Trishaw Rides in Melaka : A Must-Do Activity!
Traffic Jams in Melaka : How bad is it really?
Restoran Ole Sayang – One of the most reputable Peranakan Restaurant in Malacca
Melaka Sultanate Palace Museum – Built without nails!
Melaka Maritime Museum – Museum within a Ship
A Famosa aka Porta De Santiago
St. Paul's Church
If you enjoyed our content, "Like" us on Facebook Today!

Related posts: