Kluang is a district located in the state of Johor in Malaysia and there are in fact several things to do and attractions in Kluang which we were introduced to by Tourism Malaysia during a recent familiarisation trip.
It wasn't initially like that though. In fact, our first thought when we saw the email invite was…
"Kluang? Hm…let me just check that again. Maybe they just mispelt 'Klang'?"
Well, the difference is just a letter "u" which can be easily, accidentally added in right? But the truth is, after the trip, we actually kind of enjoyed ourselves and this is a low-down of all the places of interest in Kluang, Johor, Malaysia!
Kluang RailCoffee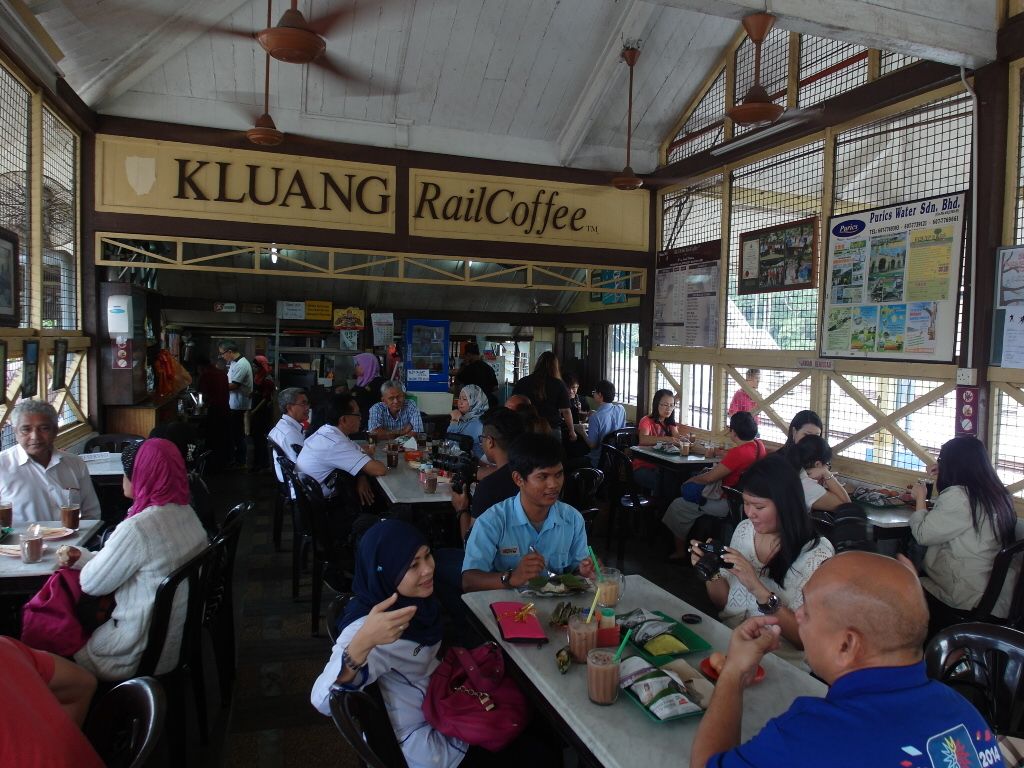 Inside Kluang RailCoffee
Kluang RailCoffee is a traditional coffee joint located at Kluang railway station. Opened since 1938 by the Lim family (now operated by the 3rd generation and at the exact same location no less), this local's favourite is famous for its coffee, toast and nasi lemak!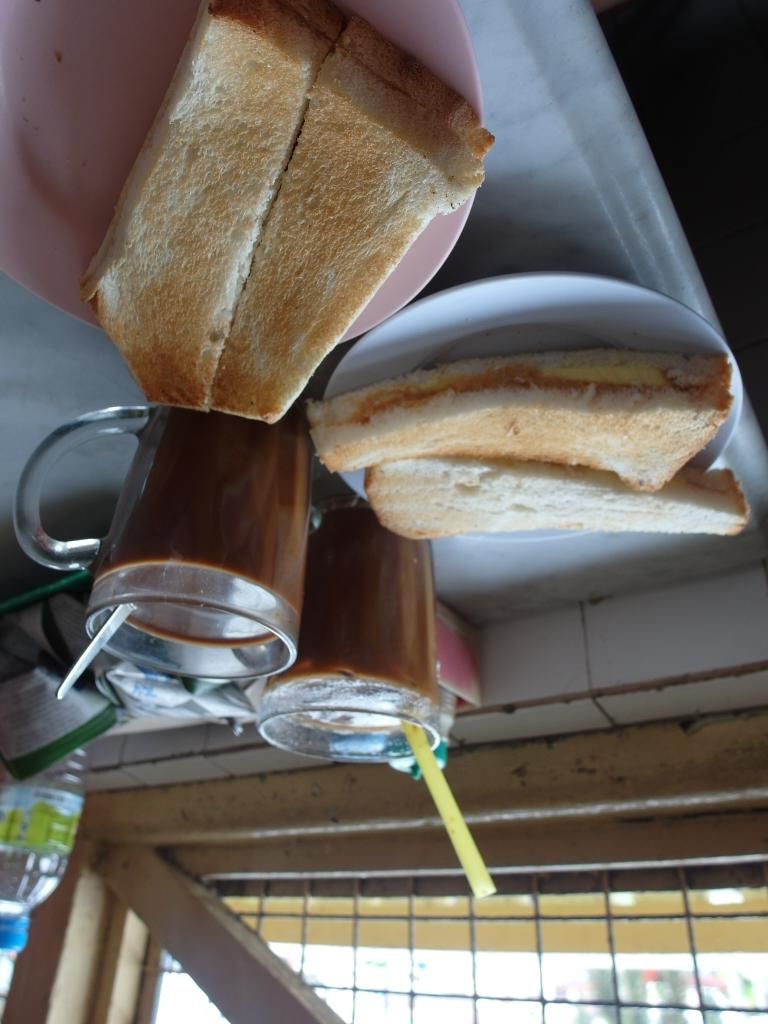 Iced Coffee , Kopi with Peanut Butter and traditional Kaya Butter Toast at Kluang RailCoffee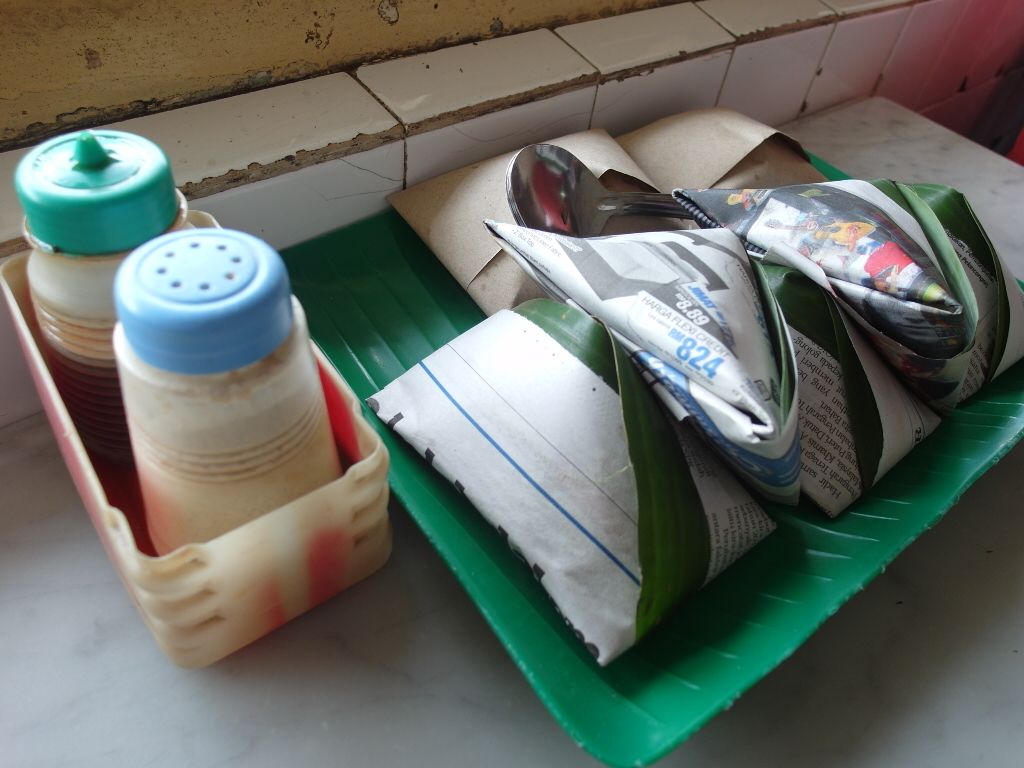 Kluang RailCoffee's famous nasi lemak served at the tables – no frills just plain old nasi with awesome sambal
After tasting the toast and coffee, we totally understood why the locals enjoyed it here. We went for both the iced version as well as the traditional kopi. Even with the ice, the taste did not diminish and still presented itself with that traditional taste. The toast on the other hand was lightly crusted on the outside and fluffy on the inside with thick slices of the butter. Sinful but oh so yummy with the kaya. Plus, the prices are really REALLY decent. Just check out the prices…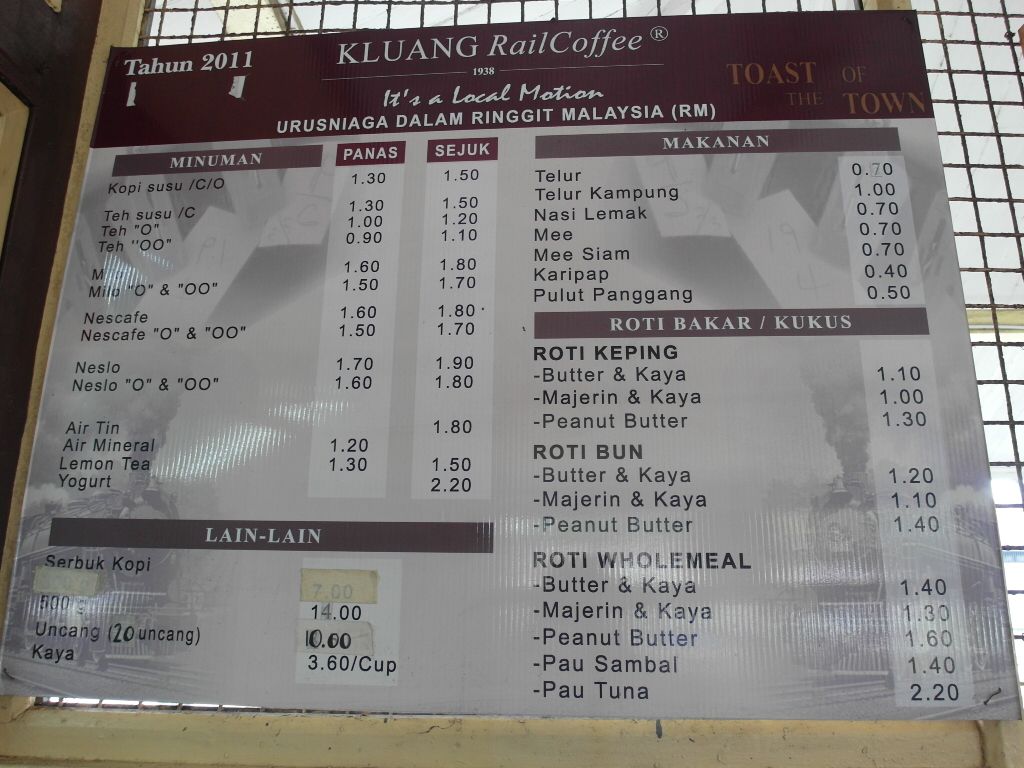 Menu of Kluang RailCoffee
With that kind of price coupled with good old fashioned coffee and toast, it's no wonder that Kluang RailCoffee's pulling in the crowd daily…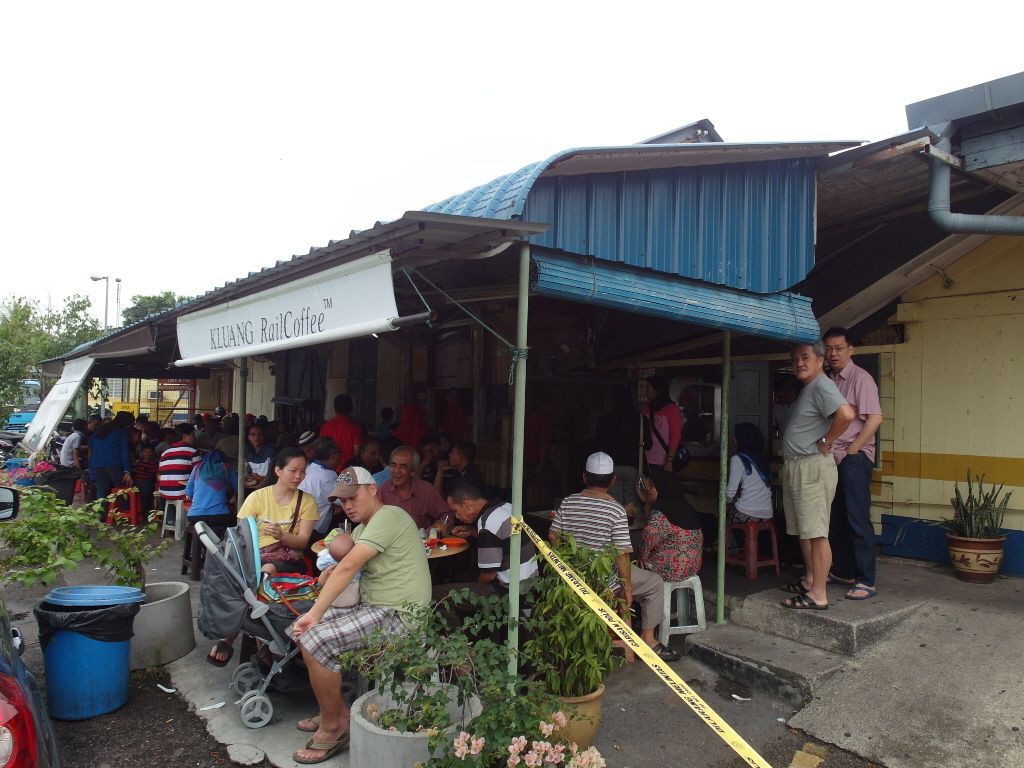 Kluang RailCoffee – A favourite breakfast joint for locals!
Kluang Coffee Powder Factory – Kopi Cap Televisyen
Tucked away at no. 76, Jalan Besar, Kluang, Johor, 86000 is Kluang's most famous factory – Kluang Coffee Powder Factory which produces the famous Kopi Cap Televisyen (aka Television Brand Coffee).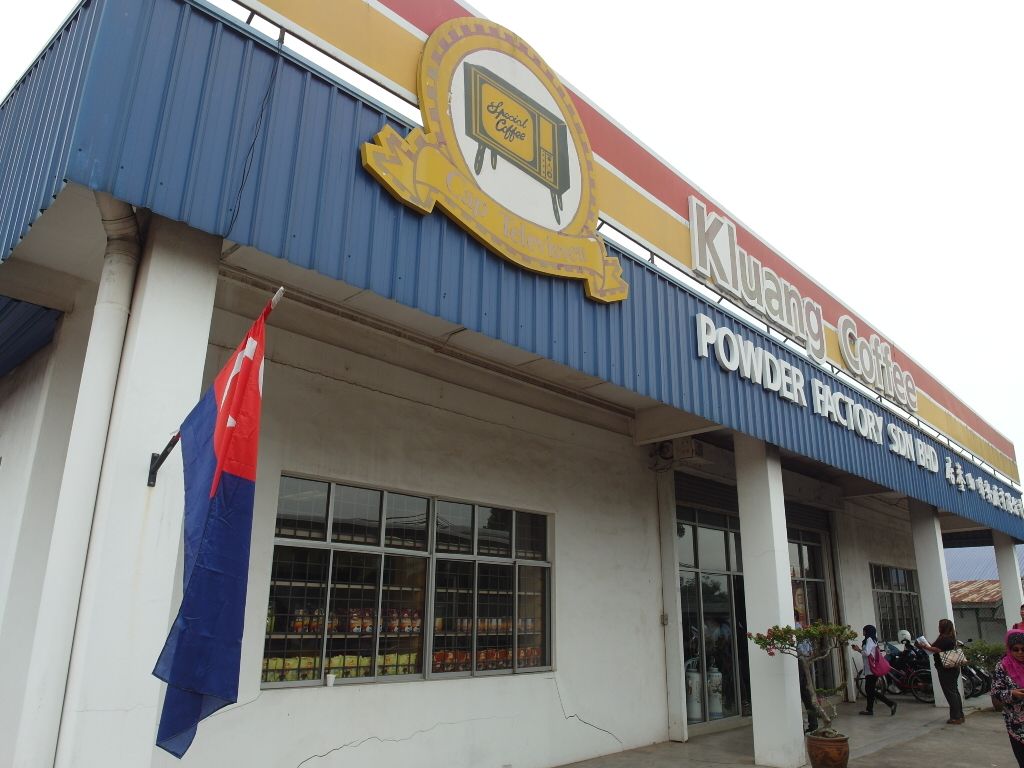 Kluang Coffee Powder Factory – Kopi Cap Televisyen aka Television Brand Coffee
Legend has it that the Sultan of Johor is one of its biggest fans and has been drinking this coffee for the last 20 years! Opened since 1966 by Mr Goh Tong Tor, the factory is now operated by the next generation of the Goh family and the factory actually supplies 90% of Kluang's coffee.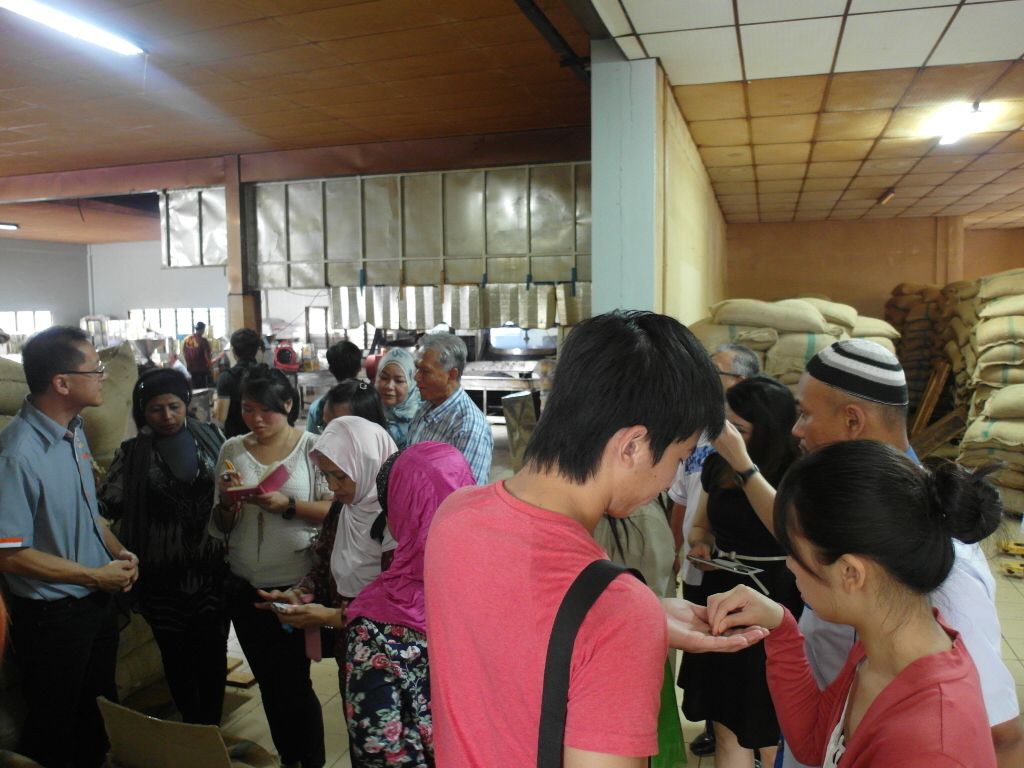 Guided tour of Kluang Coffee Powder Factory
Coffee Making Process of Kluang Coffee Powder Factory
The whole process starts here with these 3 types of coffee beans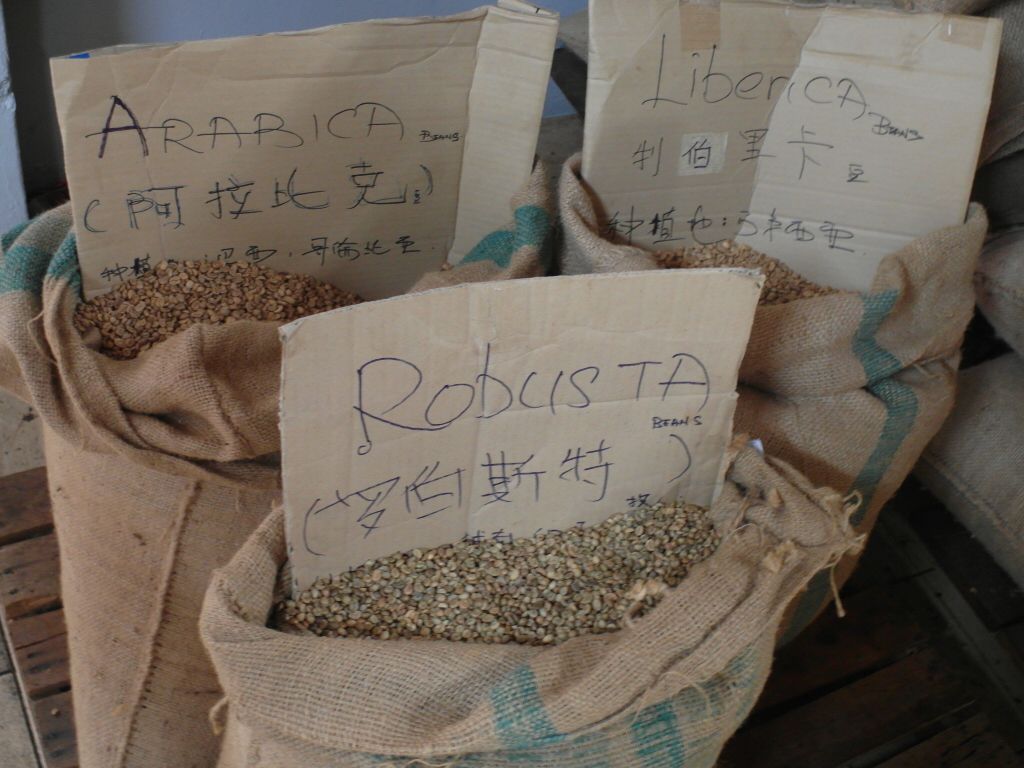 Television Brand Coffee made from Arabica Liberica and Robus coffee beans
Of course, the proportion is secret.
Next, we learnt something new here (yes, we're quite suaku about the coffee making process). We actually learnt that the coffee beans are roasted in 2 manner. Traditional roasting is done with sugar and margarine added to enhance the aroma. While white coffee is roasted just by itself. Bet you did not know that did ya?

Cooling process after roasting
After roasting, the beans are placed on a cooling plate where the staff would stir and separate them while bringing down its temperature (see video). After which, the beans go into a machine that separates them back into individual beans. Thereafter, they go into the grinder to form the coffee powder that you and I know.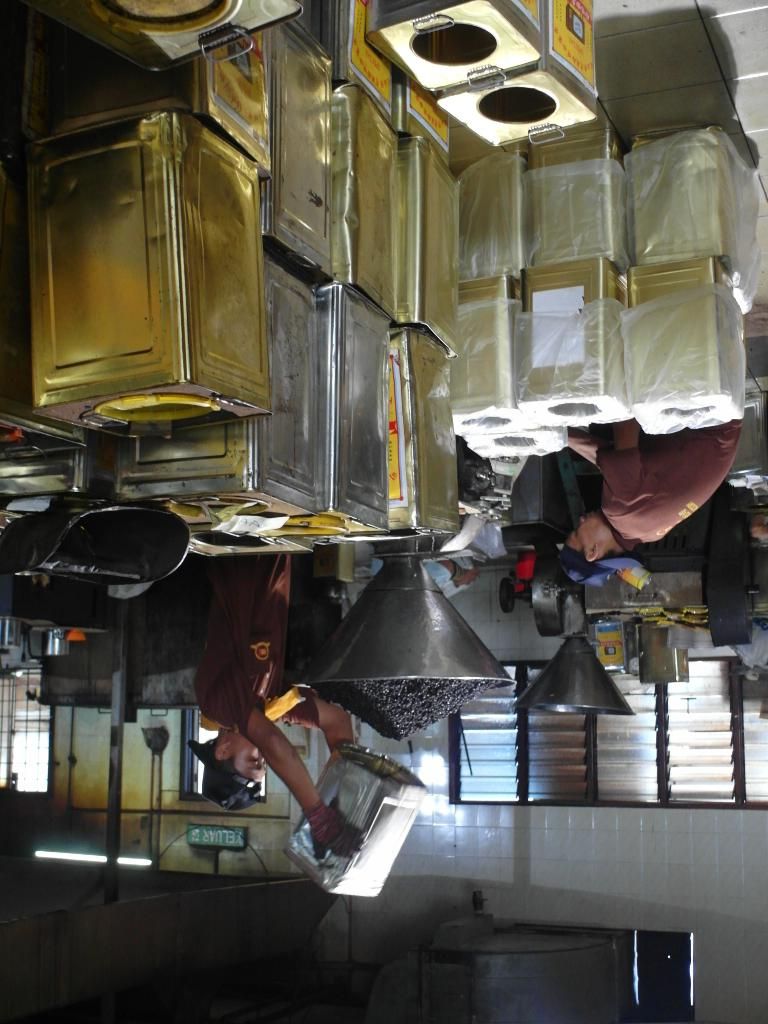 Roasted and separated coffee beans being poured into the grinder from the top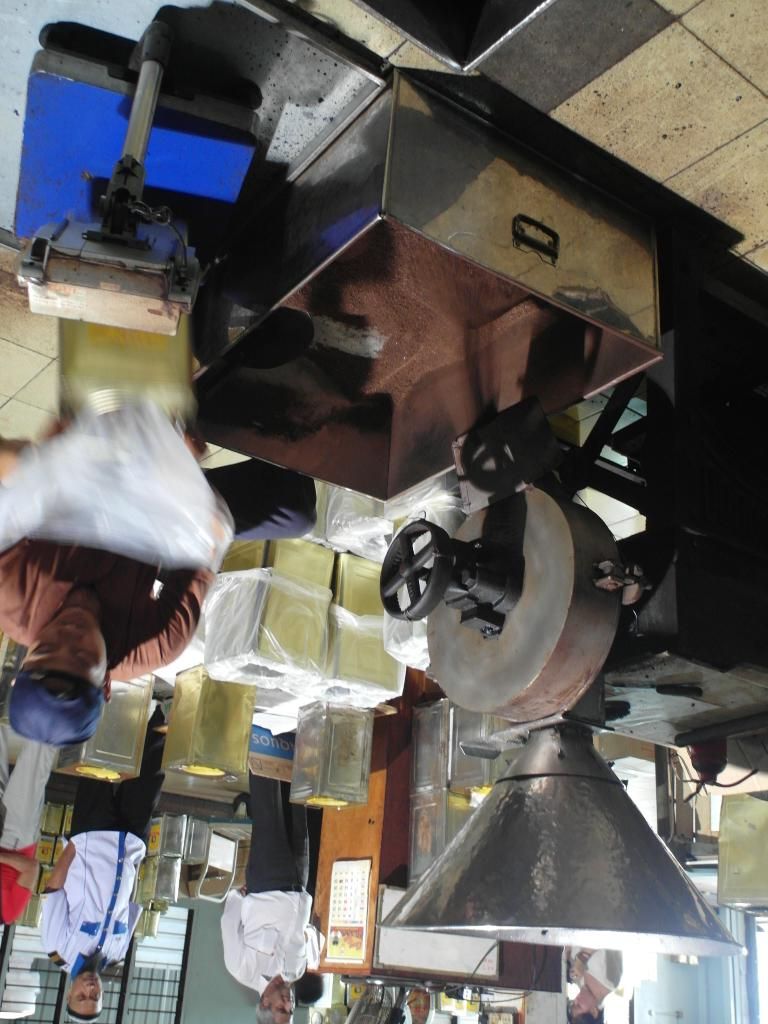 Coffee powder being packed into tins
And the end product…voila!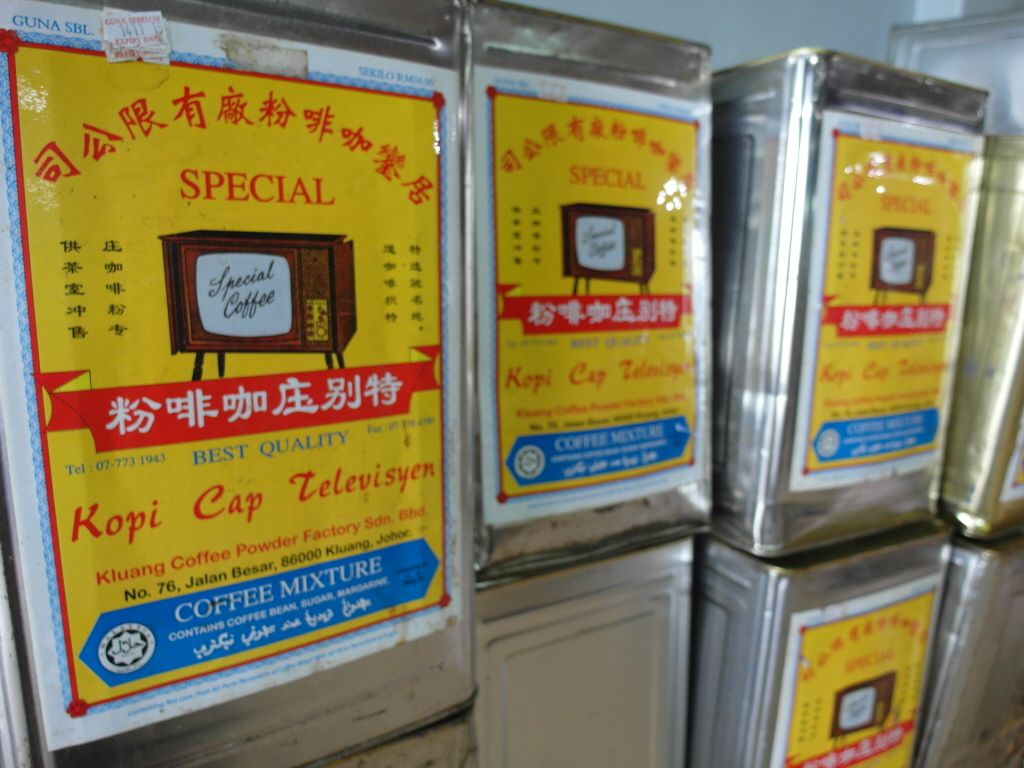 Kopi Cap Televisyen – Kluang's Famous Television Brand Coffee Powder
Kluang's Television Coffee Taste Test
Well, enough of all the technicalities of producing coffee. Let's go try out the coffee itself!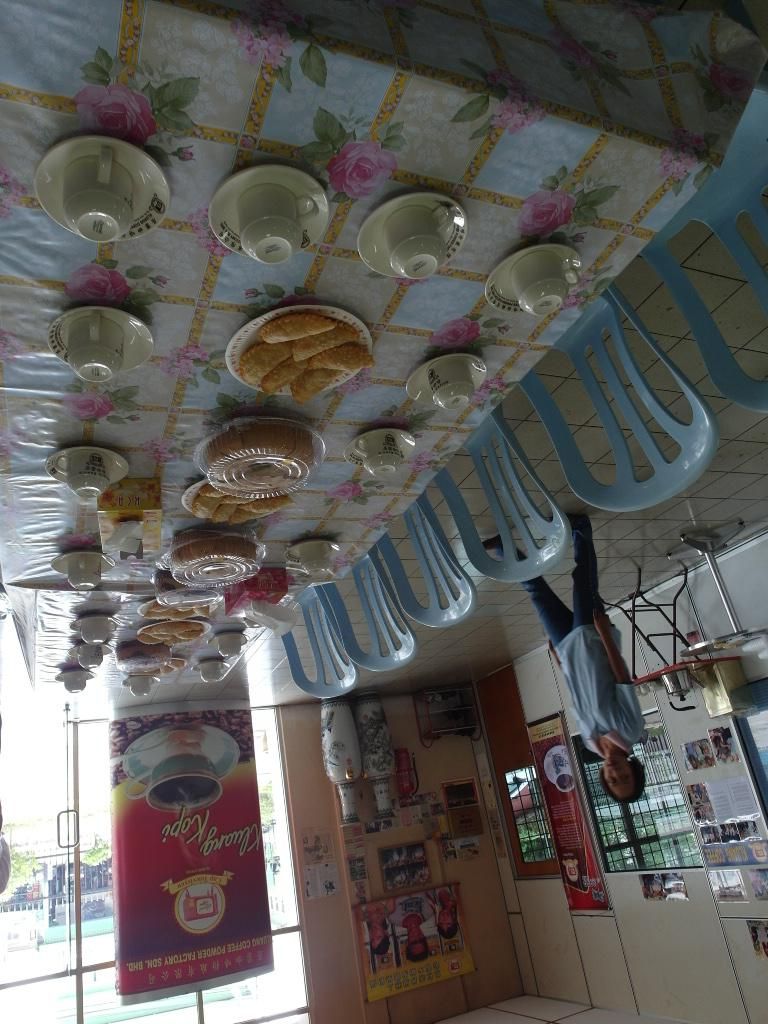 Setting where we got to test the Television Brand Coffee
While we were sitting down, a really awkward situation took place. We asked a staff how long he had worked in a factory. Seemed like a harmless question right?
NO!!!
After reading the many newspaper cuttings on the walls of the factory, we realised that we actually posed the question to the boss of the factory!! Now we realise why the answer was an awkward and delayed "erm…20 years…" But not to justify ourselves, the boss has really slimmed down quite a bit! Through our conversations, we also realise that the family holds dear to the fact that coffee should be enjoyed with just hot water and sugar. No condensed milk (or any other milk for that matter) because the milk actually diminishes the taste of the coffee.
So how does the coffee really taste?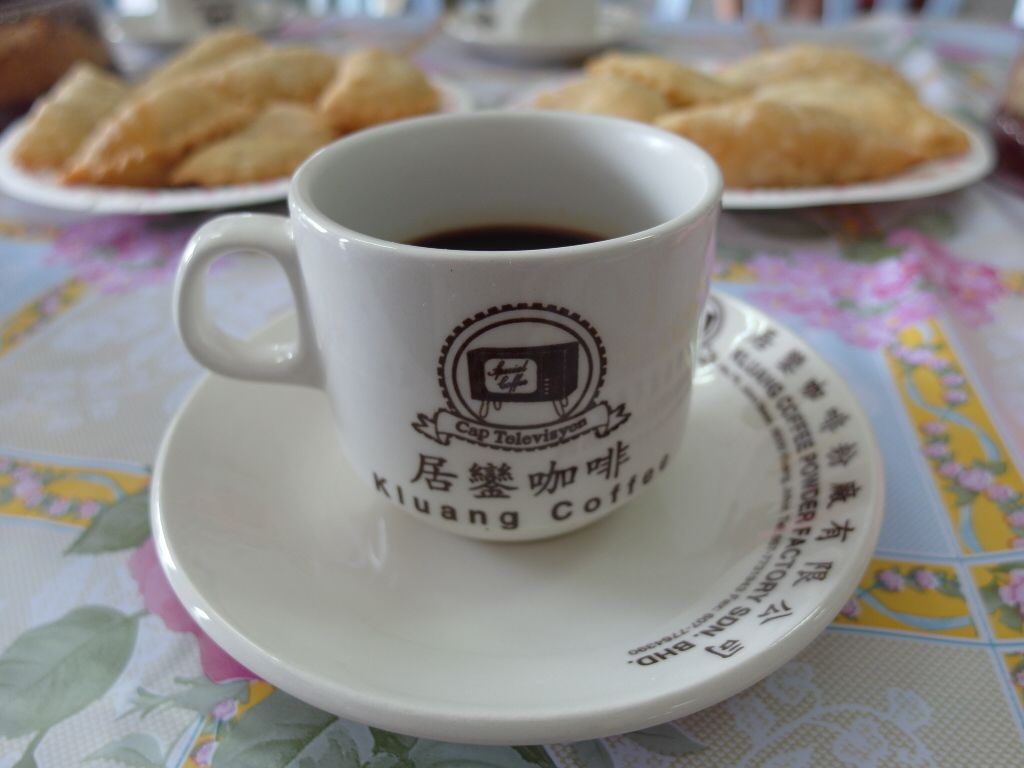 The taste test of Kluang's Television Brand Coffee
Well, we have to say that the version concocted for us was a tad bit sweet. Nonetheless, the coffee was REALLY aromatic. That special concoction/proportion thingy going on with the beans really paid off handsomely with an unique yet traditional taste. This is notwithstanding the fact that we love our coffee with milk. The taste test actually changed our perception of 2-in-1 coffee (yeah, we normally go for 3-in-1's)
UK Farm Agro Resort Kluang
UK Farm Agro Resort is Malaysia's largest goat and sheep farm with 100 acres of grazing land and 15 acres of land for passion fruit…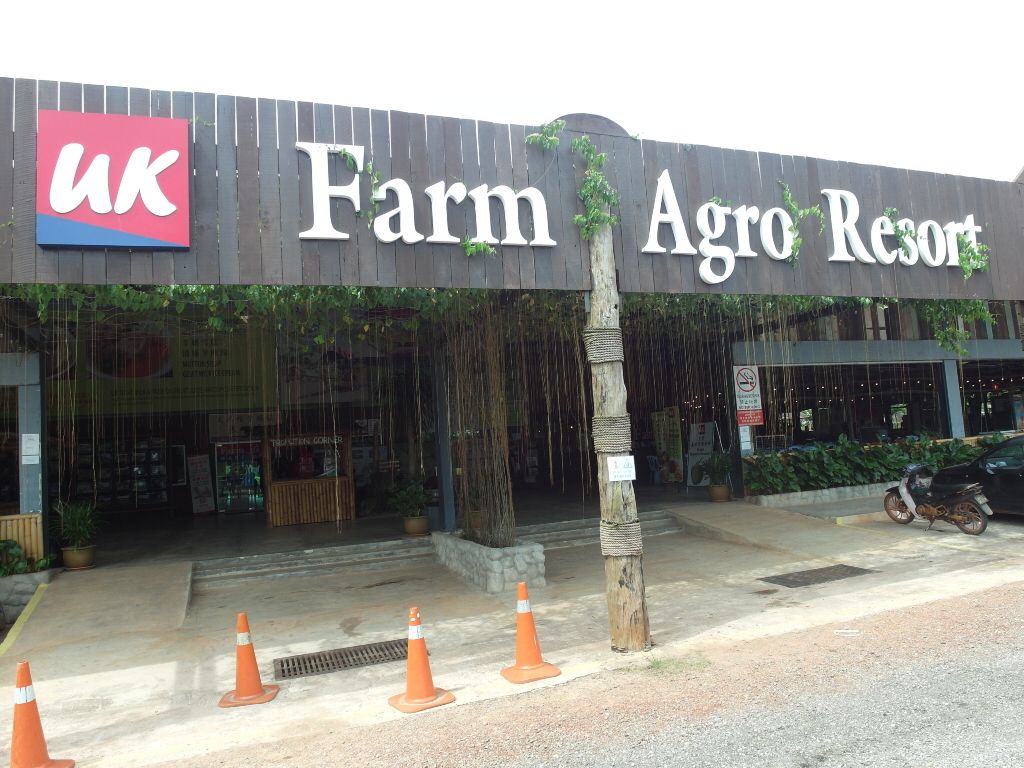 Entrance of UK Farm Kluang Malaysia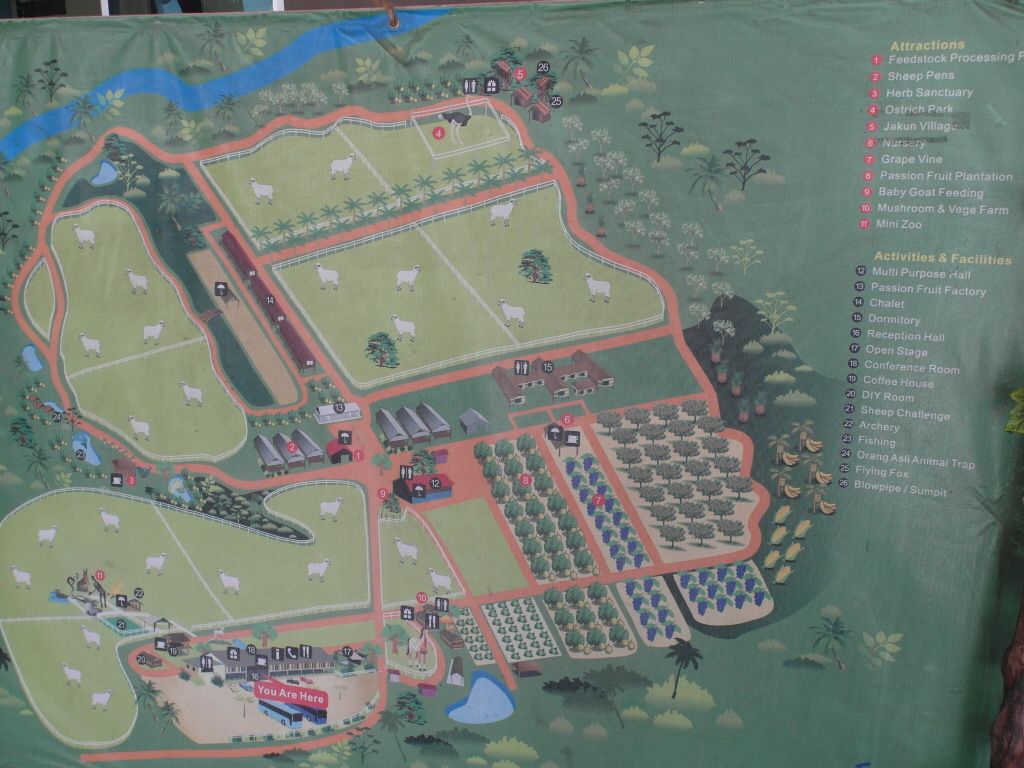 Map of UK Farm Agro Resort
The tour of UK farm got off to a great start and by that we mean…A GREAT MEAL!!!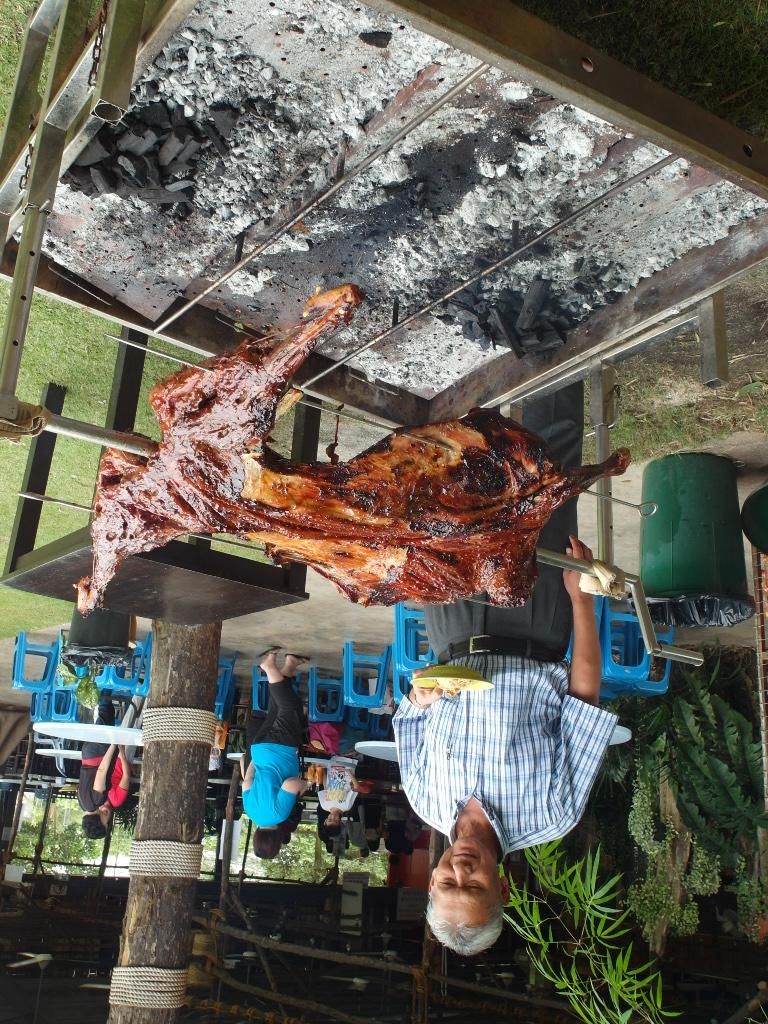 H.E. High Commissioner of Malaysia Dato Husni Zai Yaacob looking on at the roasted lamb
Tourism Malaysia actually placed alot of emphasis on this tour. Not only was this lamb of 1200++ RM laid out for us, the High Commissioner of Malaysia Dato Husni Zai Yaacob was also a Guest-of-Honour, lending weight to the entire familiarisation trip!

Slicing of the roasted lamb at UK Farm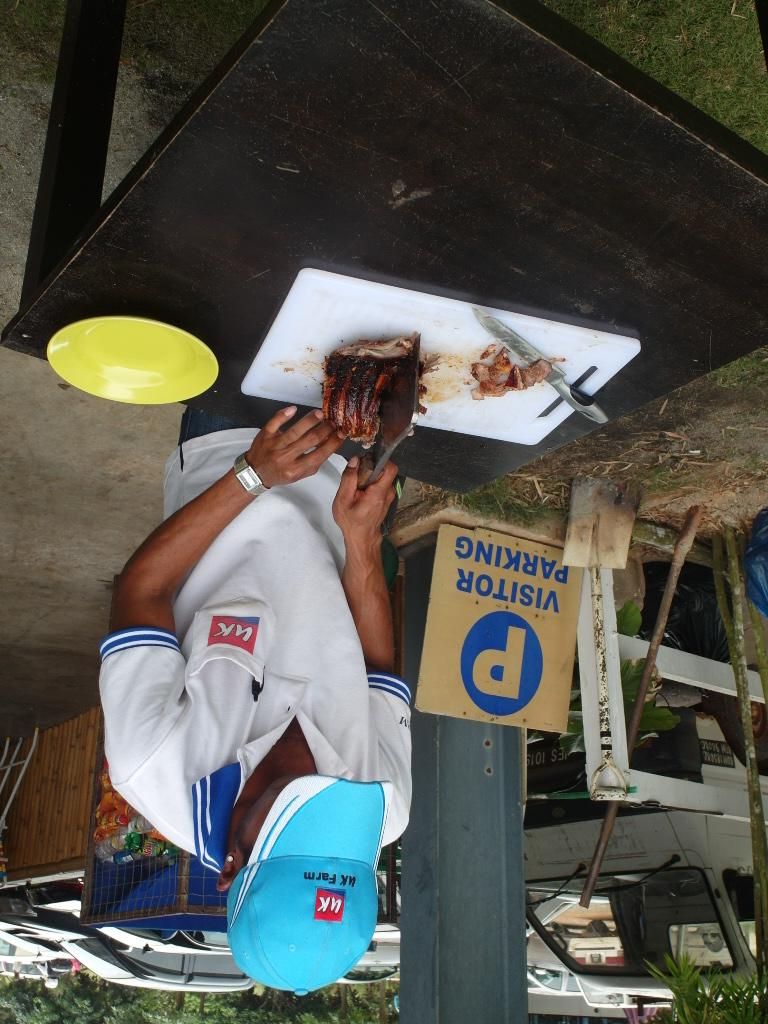 Dividing the roasted lamb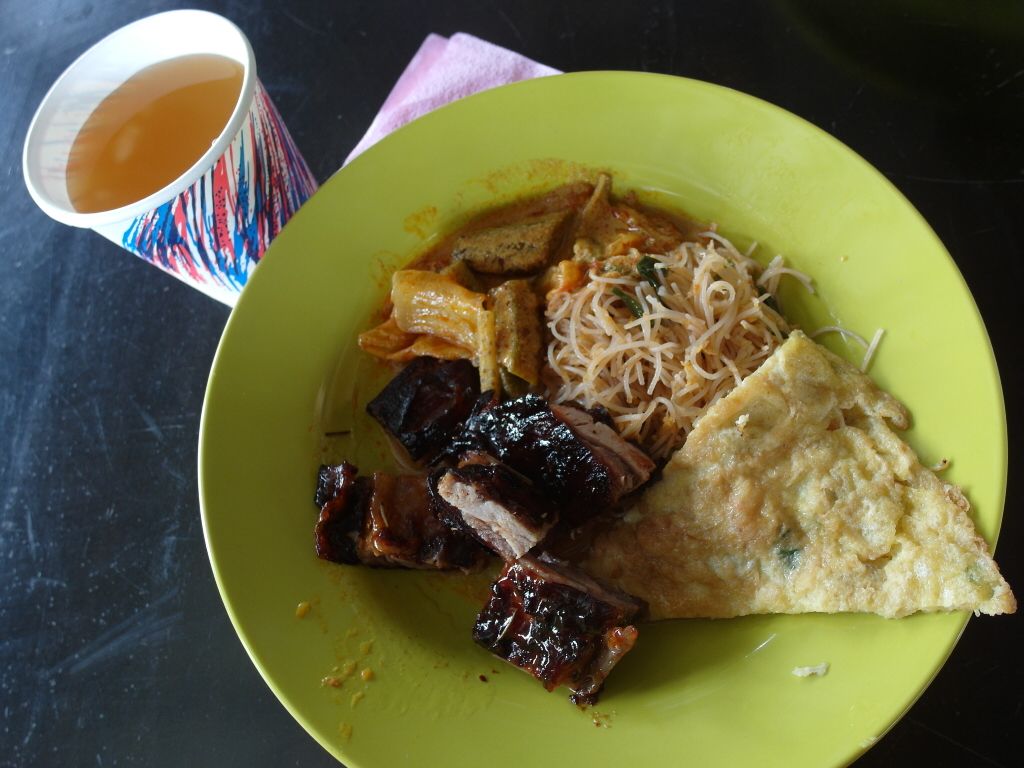 Excellent lunch of bee hoon, curry vegetable, omelette and roasted lamb at UK Agro Resort Farm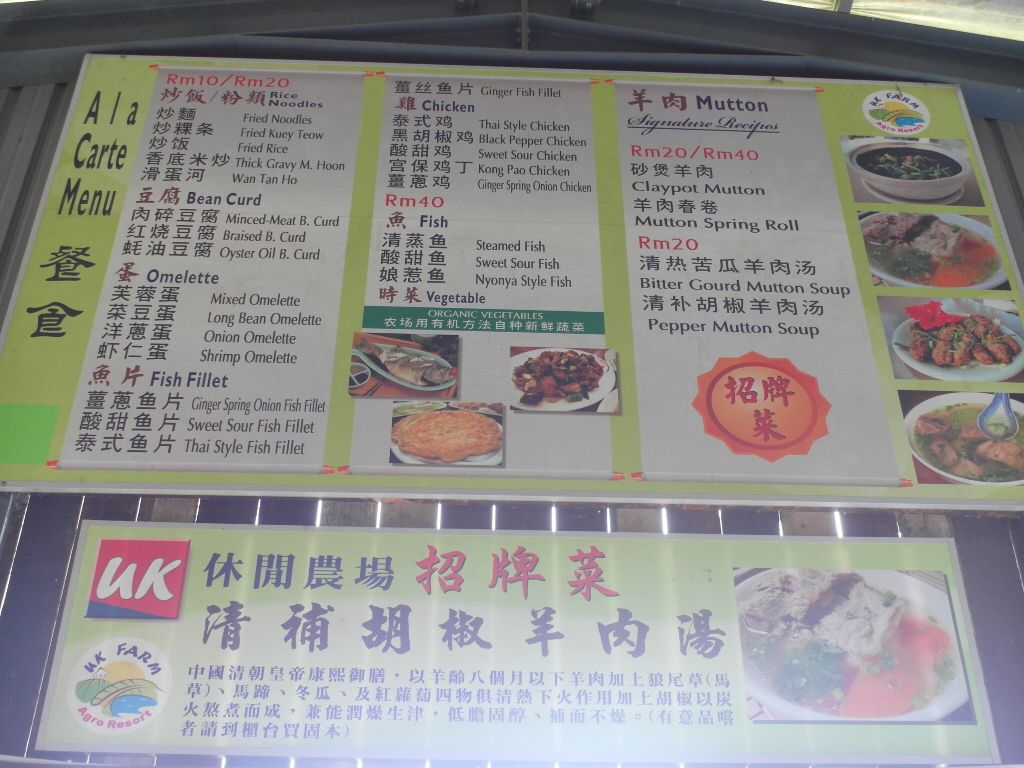 Food Menu at UK Farm Agro Resort
The highlight is of course the lamb. Marinated with a special secret sauce, the meat was tender, smoky while being sweet and crusted on the outside. The lamb was also really tender. No gamey taste as well. Just good roasted tender lamb. Yum.
Did we mention that the lamb was really tender?
Activities at UK Farm Agro Resort Kluang Malaysia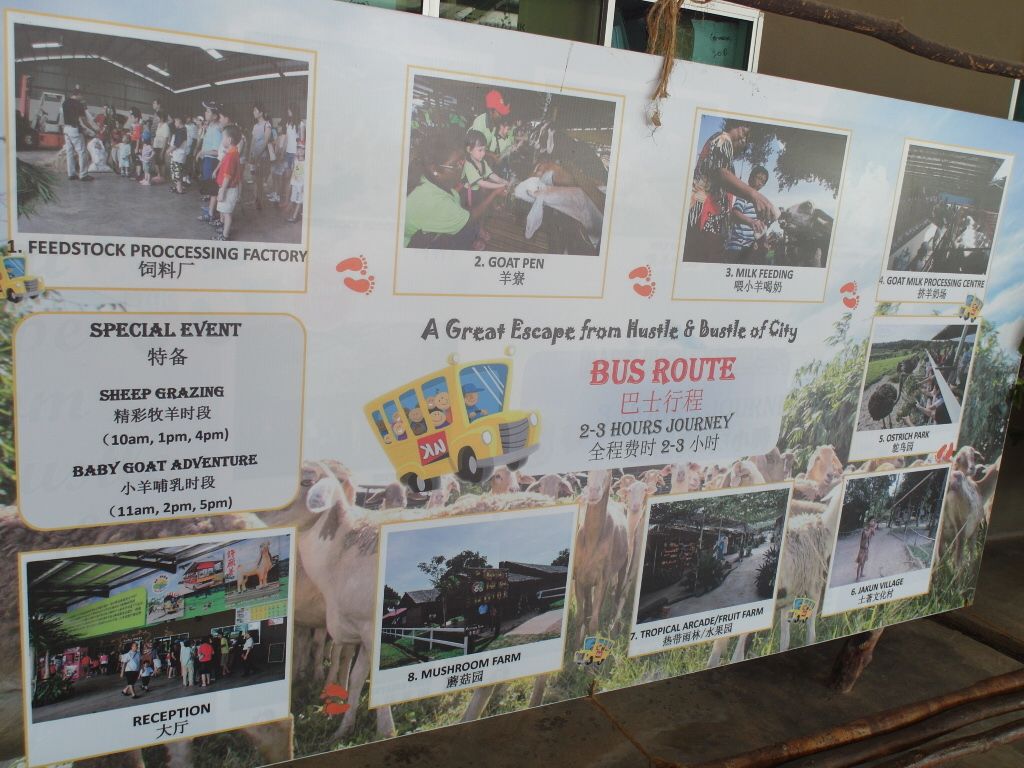 Activities available at UK Farm
For 270++ per person, you will be able to stay a night at the farm and enjoy the various activities that UK farm offers…
Feedstock Processing Factory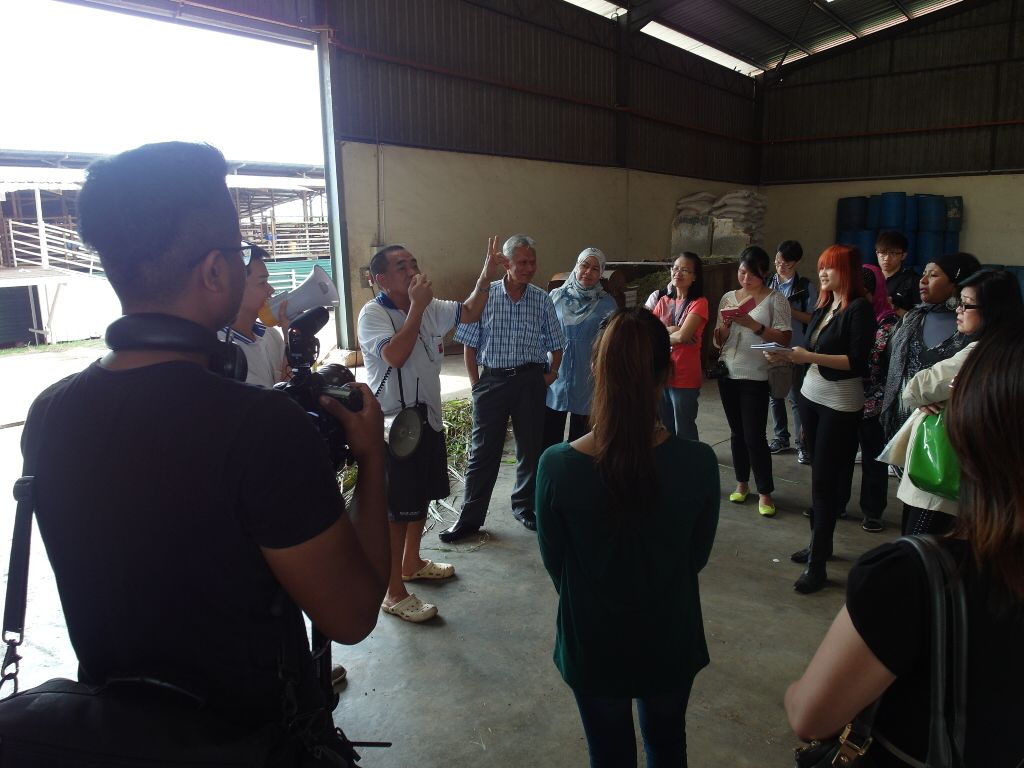 Mr Goh Un Keng (Mr UK himself) briefing us at the feedstock processing factory aka sheep canteen
We were briefed by the boss of UK farm, Mr Goh himself (yes, UK comes from his initials) starting at the feedstock processing factory. Mr Goh is really into green farming and natural cycles. At his farm, he uses the peels of his passion fruits mixed with the soya bean kernels (which he imports from Yeo's Singapore) as feed for the sheep. In this way, there's no wastage and surprisingly the goat pen itself doesn't smell that bad. PLUS, to complete the cycle, droppings from the sheep and goats are used as fertilisers for the passion fruits and coconuts that the farm produces. Organic stuff. No pesticides involved. All natural!
The other thing that Mr Goh told us was how he managed to attract swallows into his farm successfully thus eliminating the problem of flies naturally. These swallows "swallow" up to 600 flies a day! Probing further on how he does it, he just cites that its "trade secret" and that its also a big problem in Australia…
Goat Pen
Across the sheep's canteen is the goat pen. As mentioned earlier, and much to our amazement as well, it doesn't smell. According to Mr Goh, its due to the natural processes and food that is fed to the sheep and goats. Stark difference from the farms we've visited in Australia – smells quite a bit there…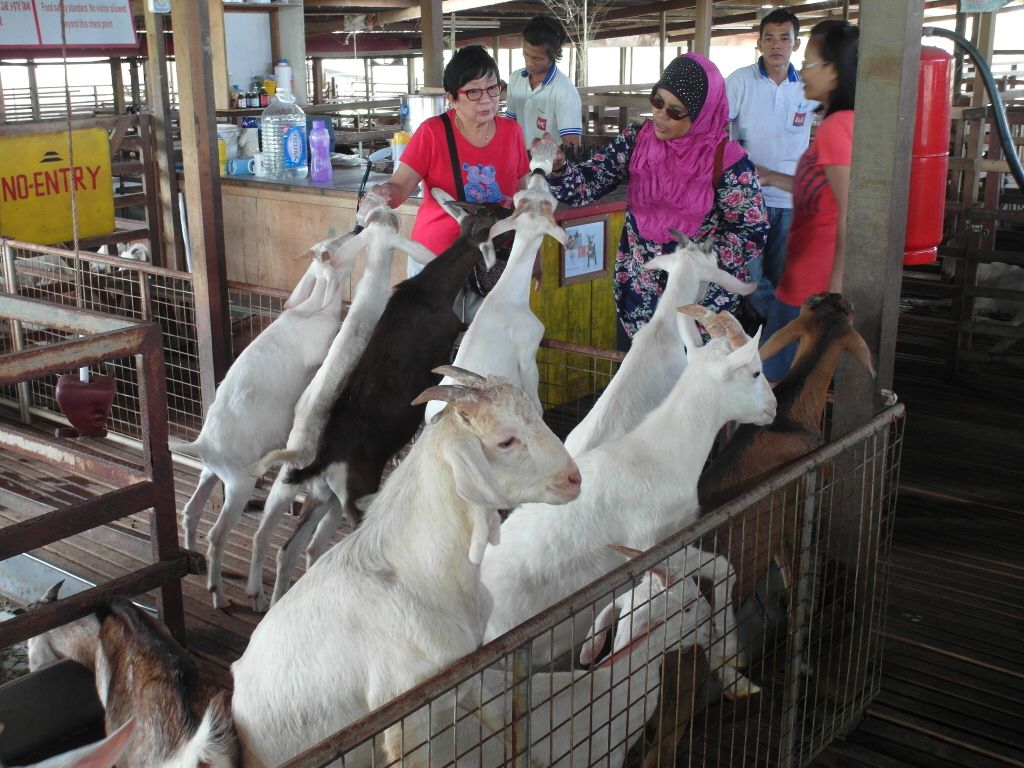 Milk feeding of the goats in the goat pen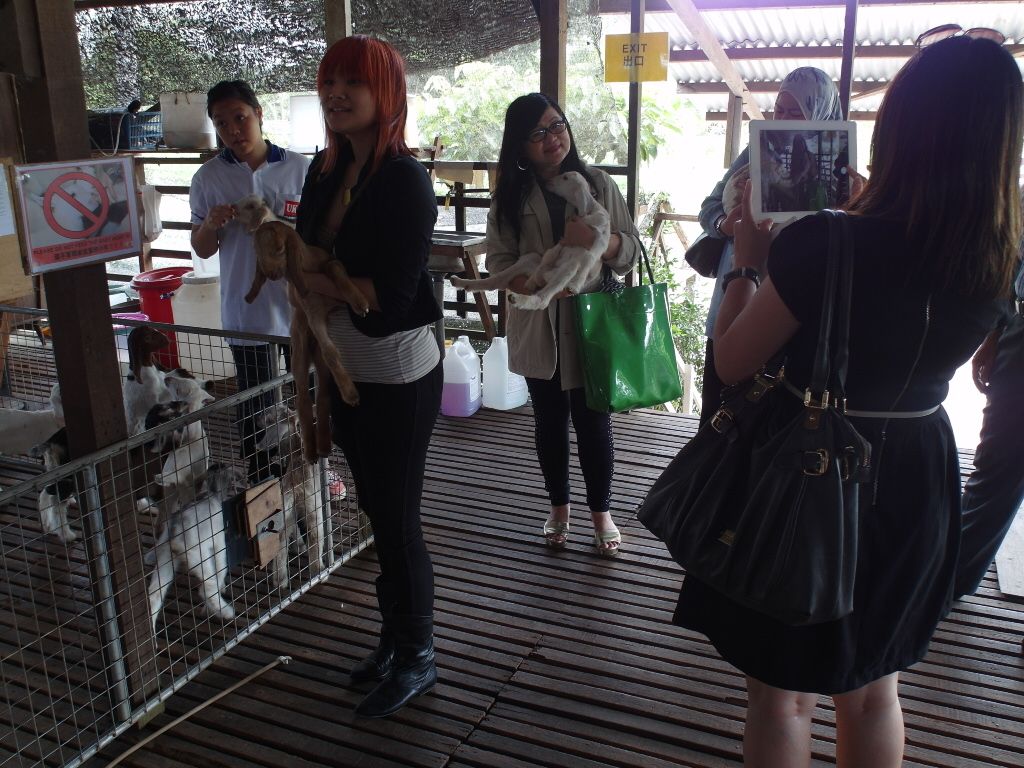 Carrying cute baby goats!
At the goat pen, you get an opportunity to feed the goats. Greedy bunch but really cute! Some are more greedy than others though. So we try to feed them as equally as we possibly can. But it can be a challenge to pull the bottle out of one goat to feed the next – no concept of sharing there…
You'll also be able to get photo opportunities with the baby goats. These cute little creatures are cuddly and some even slept in the arms of some of the members in our media group!
Goat Milk Processing Centre
At the next stop, we were shown how milk is extracted at the goat milk processing centre.

Milking the goats at UK Agro Resort Farm
We were told that the mother goats had to be milked TWICE A DAY! This is because if they do not do so, the glands would swell up and cause the goats to fall sick. In addition, the timing of the mating is properly done so that they produce milk for 6 months, mate and continue producing milk after getting pregnant! That's alot of milk for Mr Goh…$Ka Ching$!
Mr Goh is also really proud of the technique used here. In fact, he is one of only 6 sheep farms in the world to have received the HACCP certification. Which is why each and every step done and demonstrated to us is in accordance with the procedures.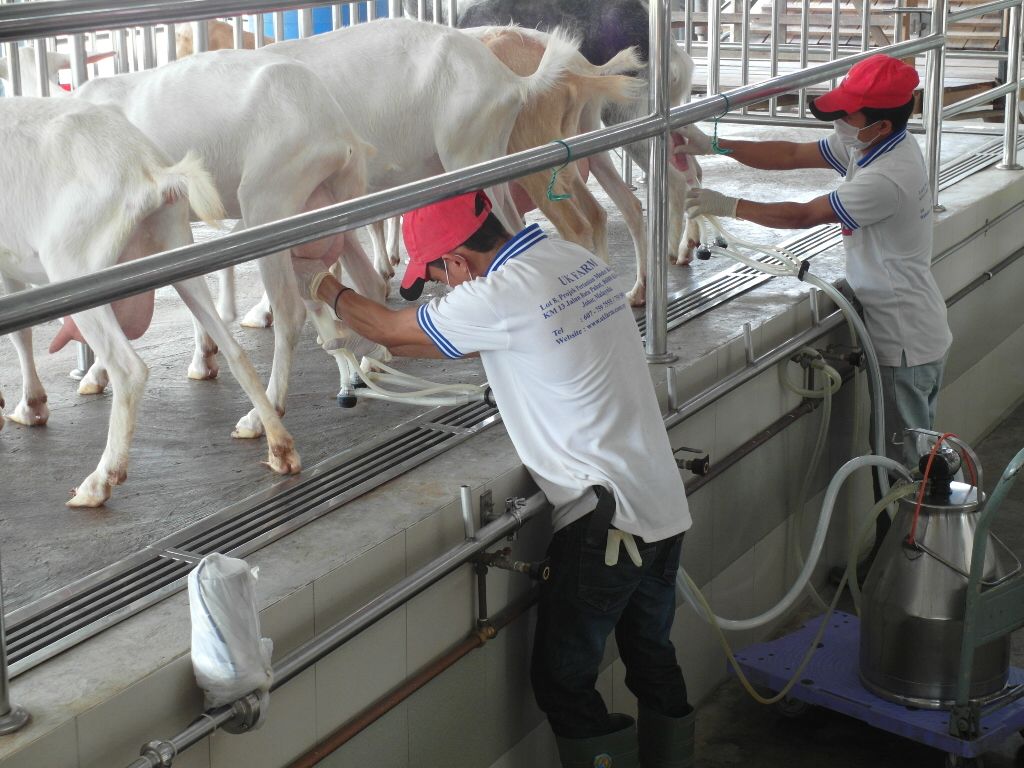 Milking goat in accordance with HACCP certification at UK Farm Agro Resort
The ingenuity of Mr Goh extends not only to the achievements at the farm but also to the products sold here…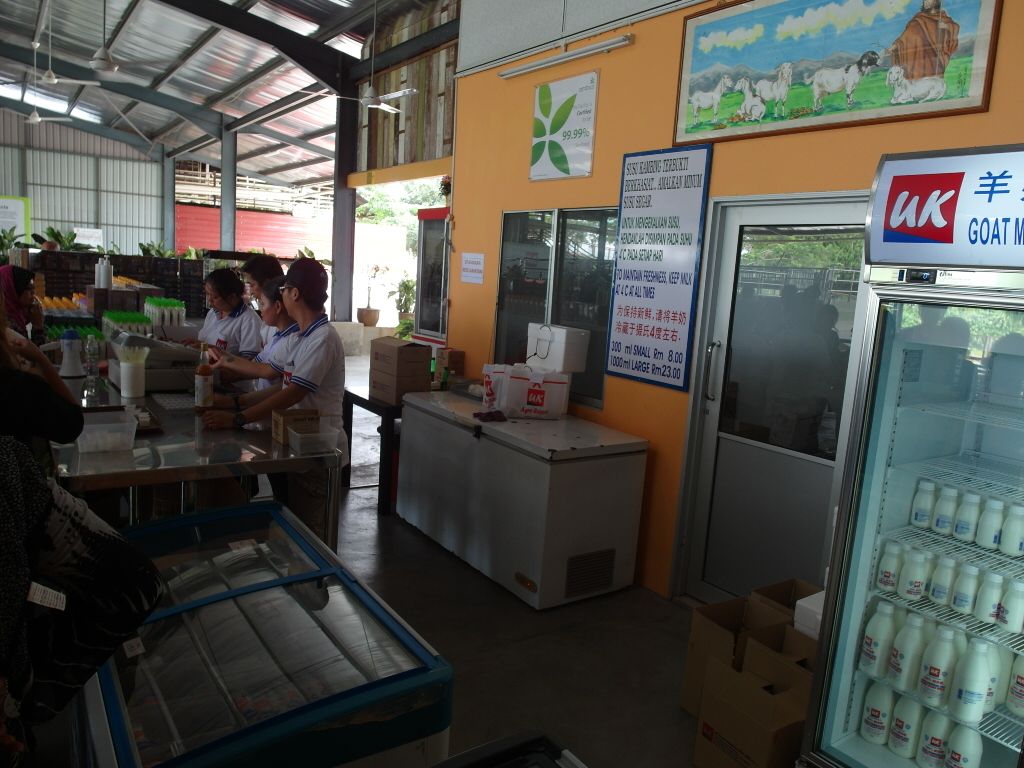 Products sold includes goats milk, ice cream, skin lotion and shampoo
After the milk tasting (which was somehow a little gamey for us), we adjourned to see another idea that Mr Goh devised…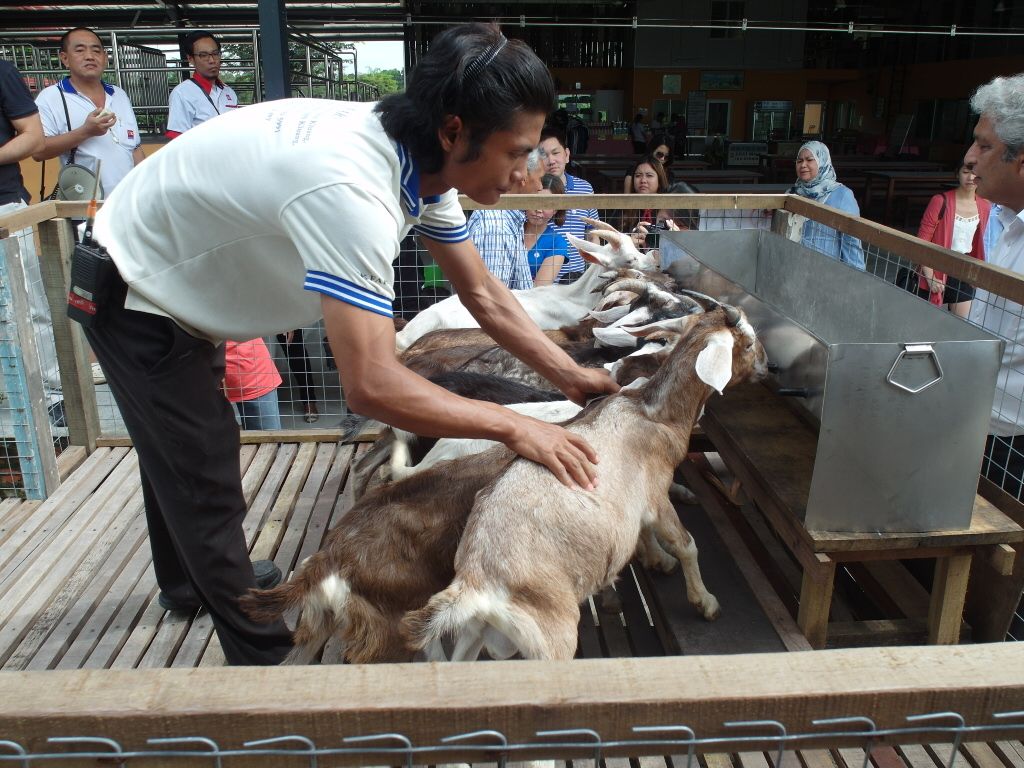 Innovative manner of feeding the young goats
According to Mr Goh, it would be really inefficient to feed each one of them individually. Hence the milk that was milked? It gets transferred to this container that allows the young goats to be fed quickly and efficiently!
UK Farm Resort Stay
Next, we moved on to visit the resort stay at UK farm. Lucky for us, room 106 was not occupied and we were able to visit the room…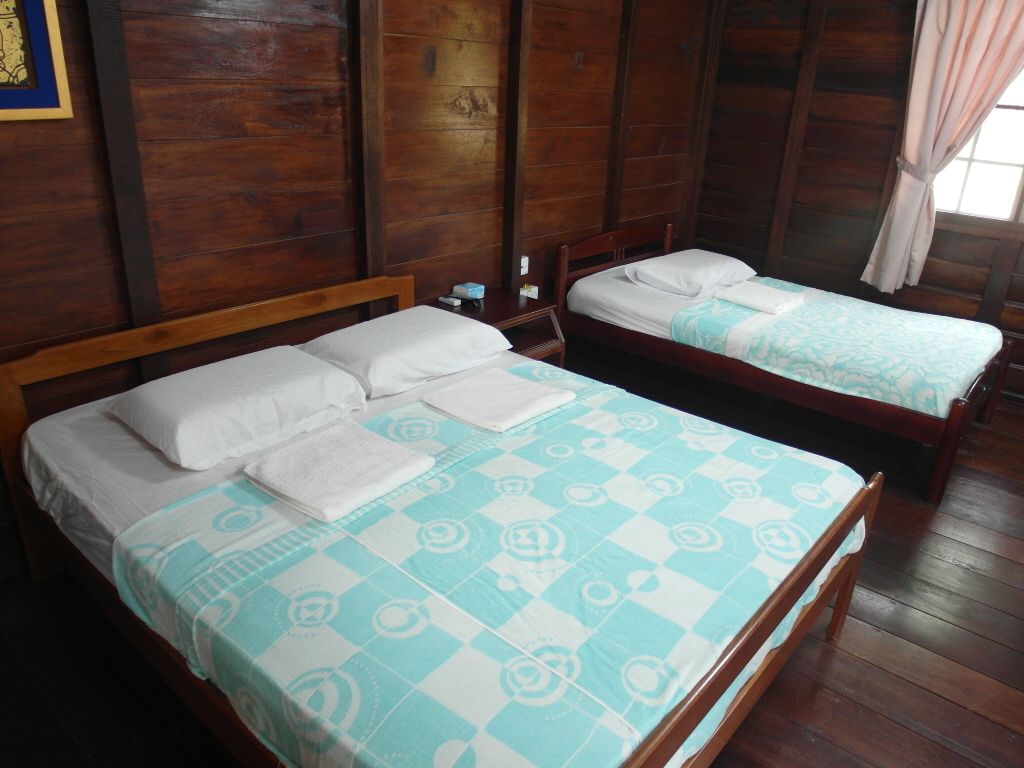 Beds inside the resort at UK Farm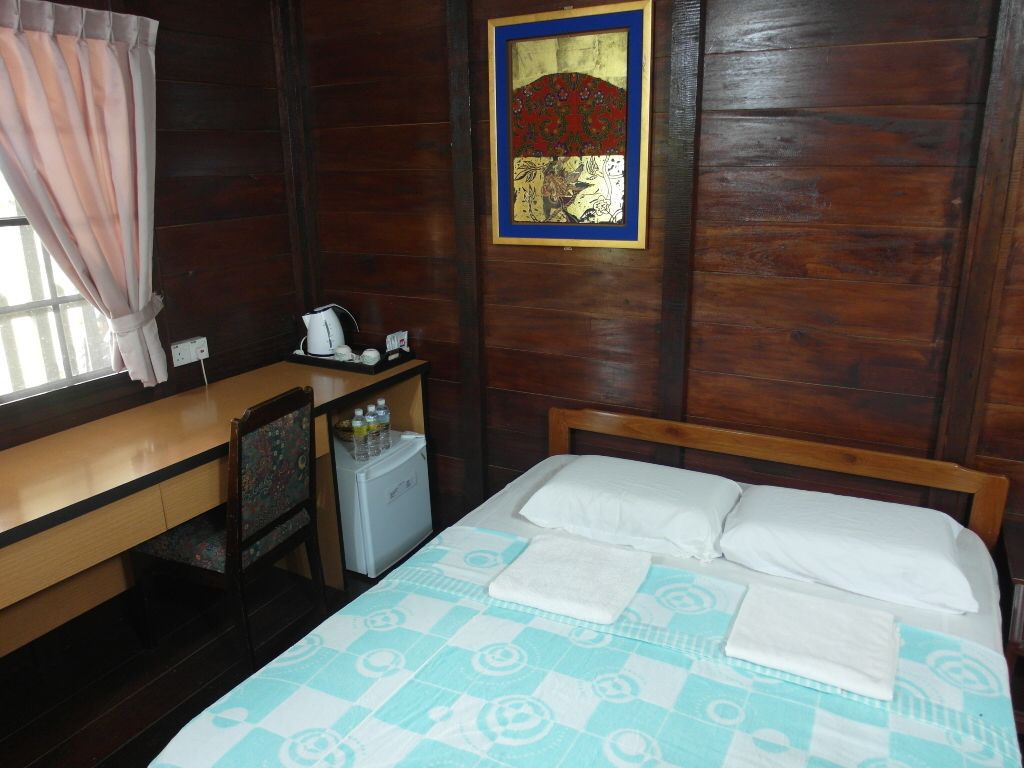 Fridge, TV, Wifi and boiling facilities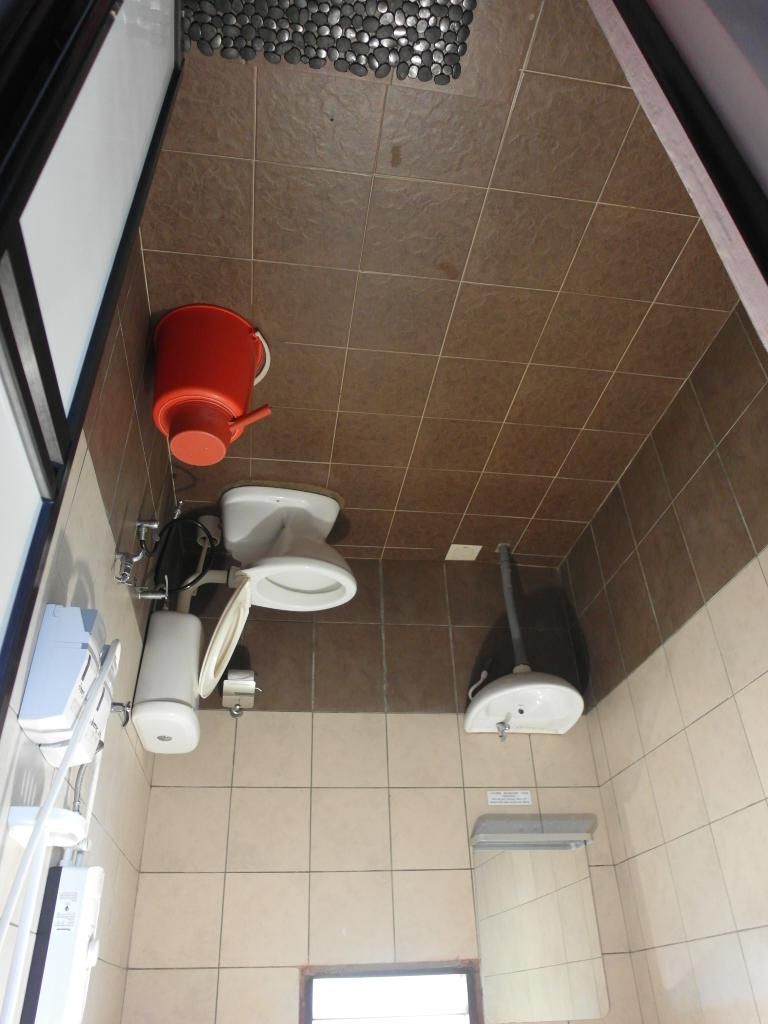 With attached bathroom
The resort is actually equipped to meet the needs of modern travellers. Wi-fi even. Really wonder how Mr Goh pulled cables all the way to the farm just to provide wi-fi for the visitors. All within just a short span of 3 years!
Tropical Arcade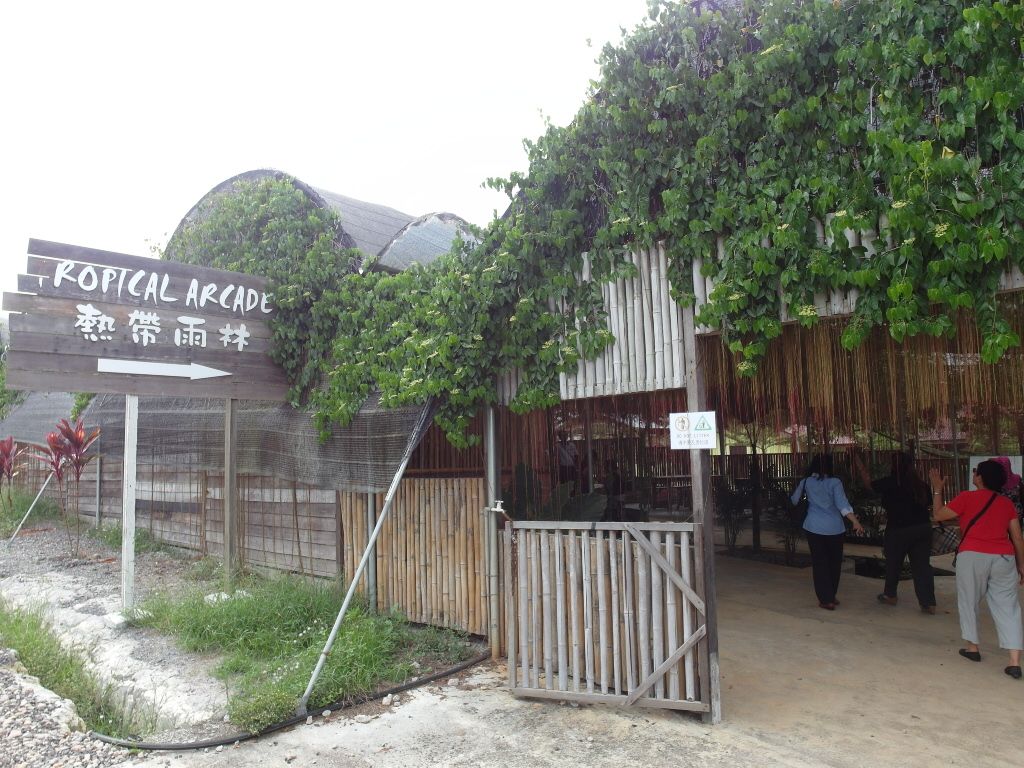 Tropical Arcade at UK Agro Resort Farm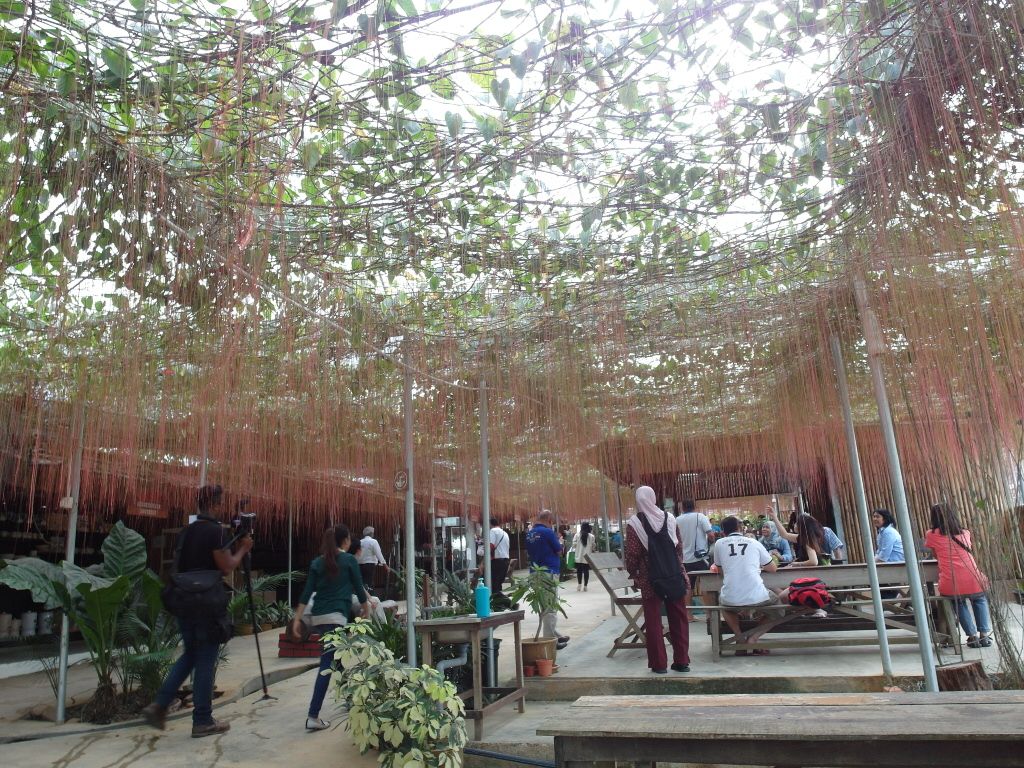 Relaxed setting inside Tropical Arcade
Tropical Arcade is an area with visitors can relax, buy some souvenirs and fruits while enjoying them fresh. It was here where we enjoyed our organic coconut…

Freshly cut organic coconut from UK farm
The other members of the media also took the opportunity to grab an interview with Mr Goh here…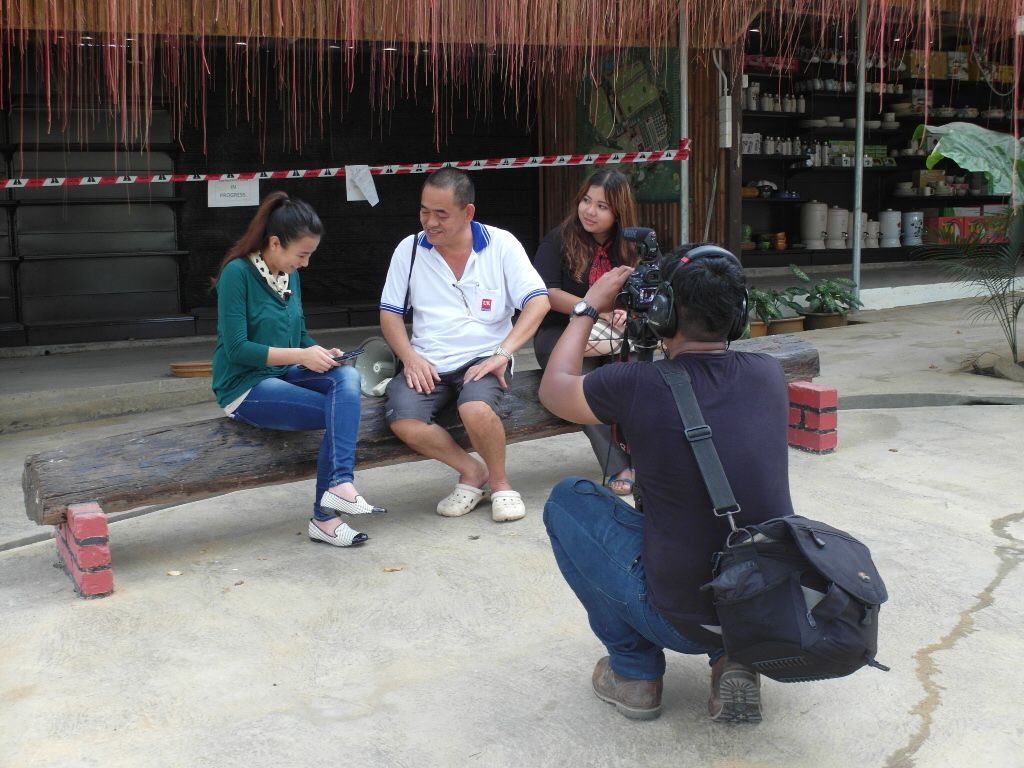 Interviewing Mr Goh – Owner of UK Farm Kluang Malaysia

Mr Goh Un Keng – The man himself
We also had a short conversation with Mr Goh and we realised that all the ideas (organic/green farming, getting rid of flies via swallows, efficiency at the farm and even the lovely setting at Tropical Arcade) were from Mr Goh himself! He told us that he stopped schooling since primary 5 and all he could do was to put in hard work. Hard work he did and today UK farm is one of the best known farms in the country (and of course in the world of sheep farming).
On a side note, he did joke about students learning about "green techniques" in school when in actual fact, he's doing green farming "practical" every single day!
Sheep Challenge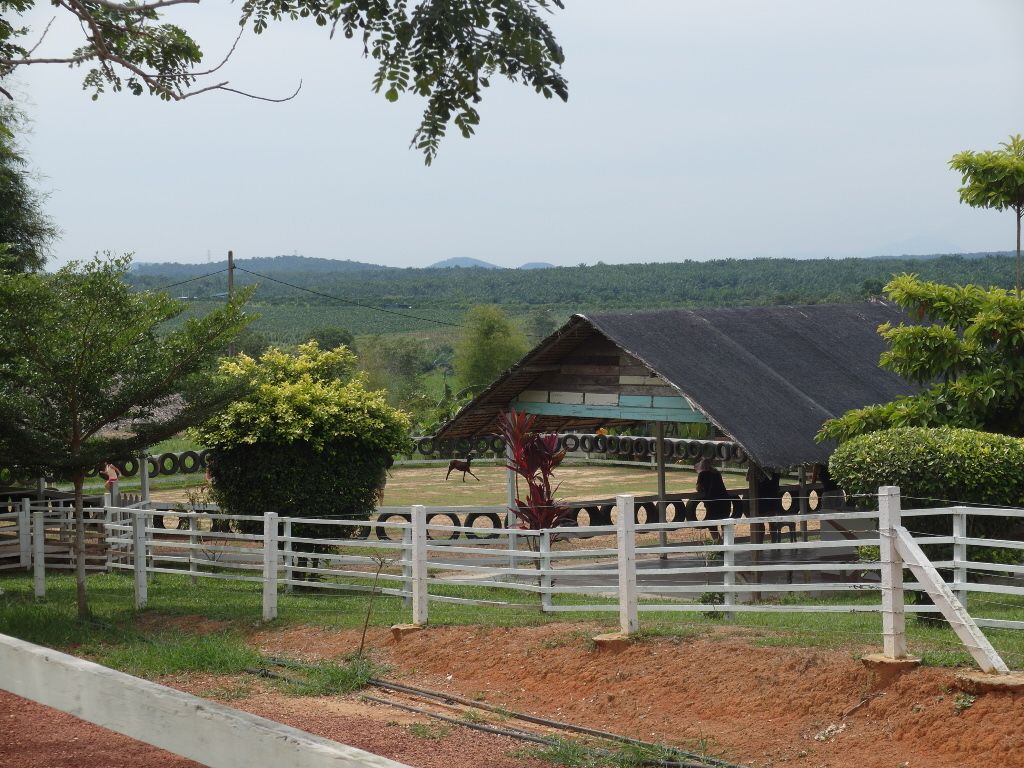 Sheep Challenge UK Farm Agro Resort
Sheep challenge is a major attraction at UK Farm whereby 3 to 5 participants would enter the pen and attempt to catch a sheep within a time of 3 minutes. If you are able to do so, you'll receive the legendary UK medal…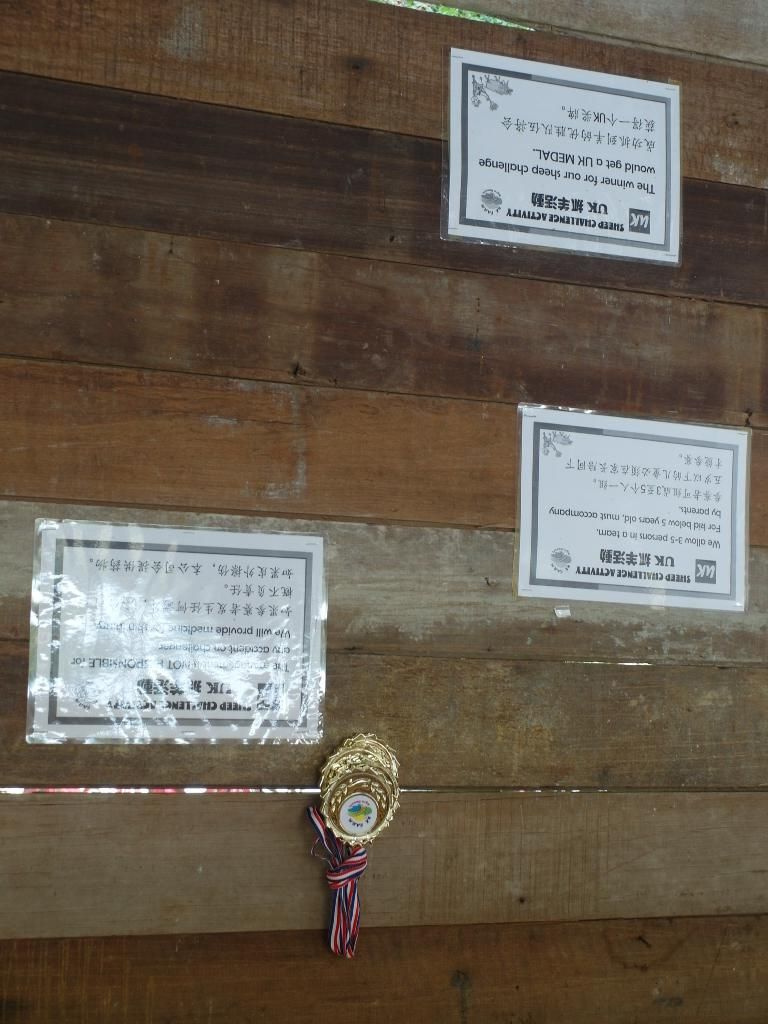 Catch a sheep, get an UK medal
The key is to work together as a team. Approach the sheep slowly in a ring-like manner and trap them into a corner. But if you're not able to do so, you'll probably end up like what we did – running around aimlessly in the pen…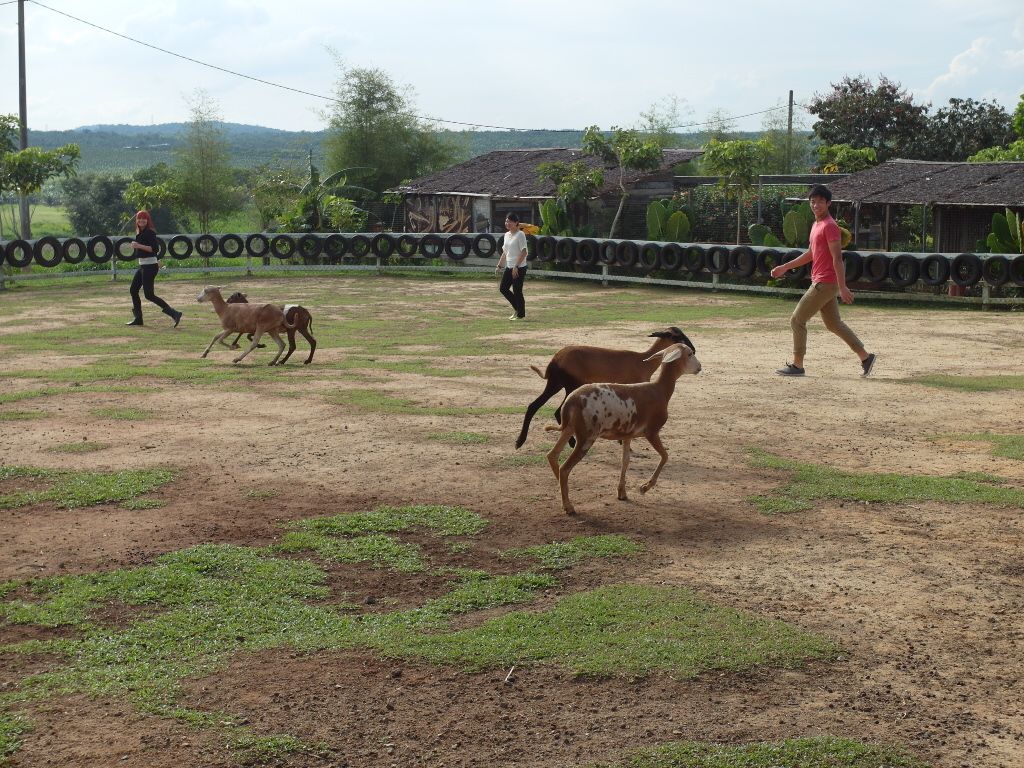 Trying our best to catch a sheep
Though we failed to catch a sheep, we really did have fun! Almost caught them a couple of times. They run real fast these sheeps. Nonetheless, there were high fives all round as we concluded the game.
Kluang local delicacies
As we rounded up our familiarisation trip of Kluang, we headed to Ayer Hitam – a town known for its pottery and crafts. This time, we tasted some local delicacies – Putu Bambu and Cendol

Making of Putu Bambu at Ayer Hitam Kluang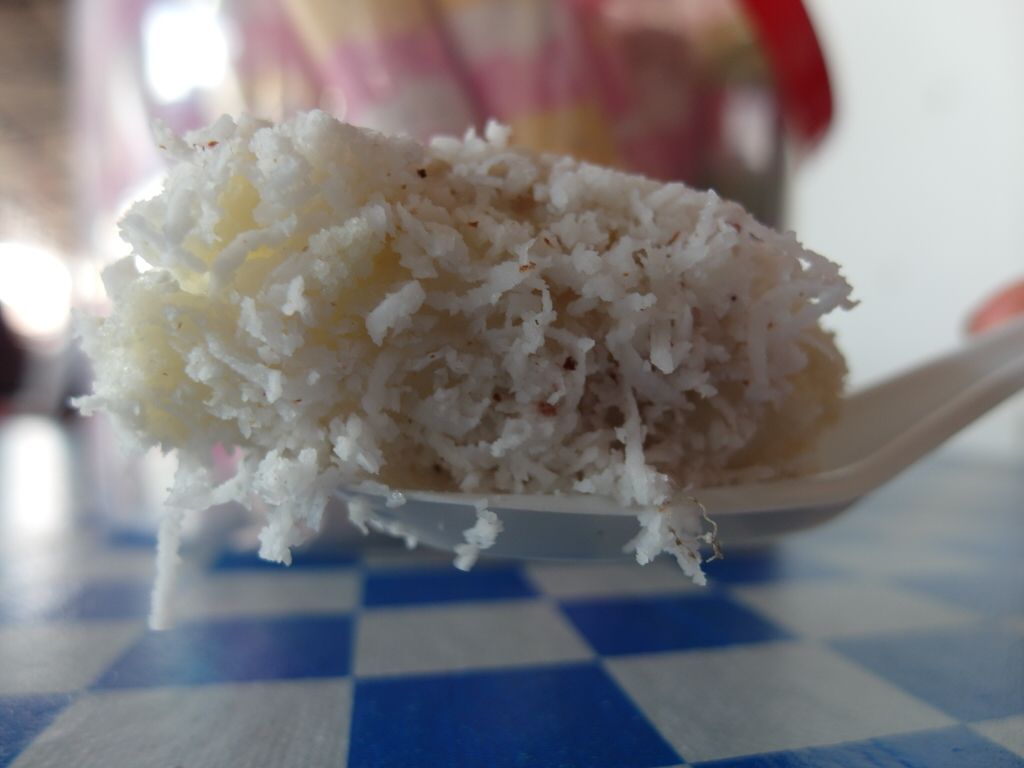 Close up of Putu Bambu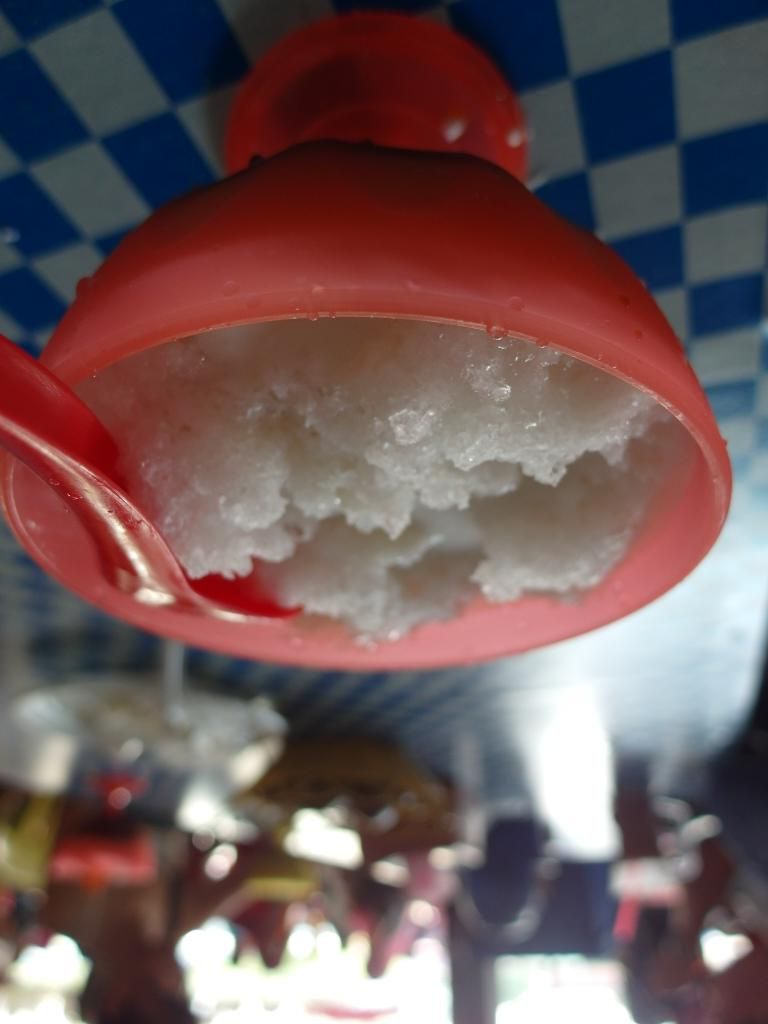 Cendol – A great way to cool down on a hot sunny afternoon
Putu Bambu is a rice-based dessert steamed in small little bamboos. They are then extracted (as shown in the video) and covered with generous topping of grated coconut. Delicious while eaten warm. No wonder there's a queue at this particular stall in Ayer Hitam. The cendol was also a great dessert – shaved ice with gula melaka (brown sugar) and rich ingredients such as jelly noodles and red bean.
How we got to Kluang Johor Malaysia
Tourism Malaysia collaborated with KTM to bring us this familiarisation trip and this time round, we took the rail to Kluang!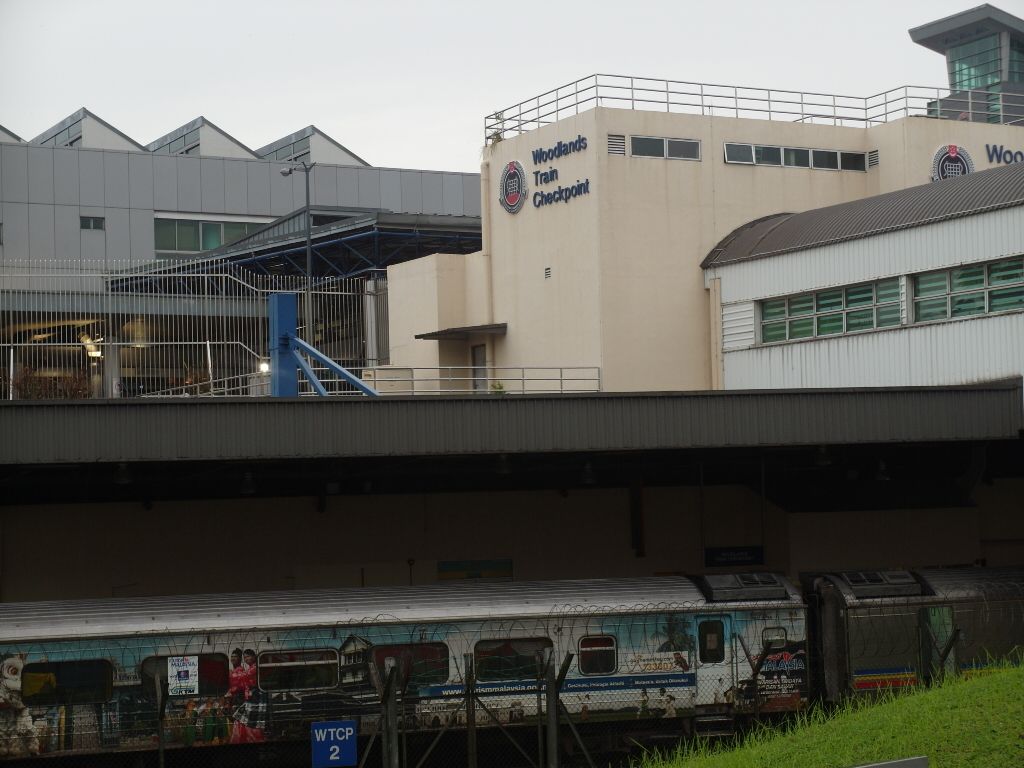 Woodlands Train Checkpoint
To take the train to Kluang, you will have to go by the Woodlands Train Checkpoint. To reach here, there are essentially 2 ways. The first way is to take the MRT to Marsiling Station and take bus 856 or Kranji MRT Station and take bus 170/178. As we were running late that morning, we took the 2nd way – Taxi! There is a taxi stand right beside Woodlands Train Checkpoint.
The thing we love about taking the train is that it was CLEAR at the immigration on a Saturday morning! Within minutes, we cleared both the Singapore and Malaysian customs and boarded the train!
We were hosted on the "event carriage" of the train (costs about 3000RM per trip) which features a large space for catering or performances, attached toilets (notice the plural) as well as the latest karaoke system that features more than 3000 songs! The screen's pretty much like K Box (easy to search songs in Mandarin,English,Malay or foreign languages), that's how modern the system is…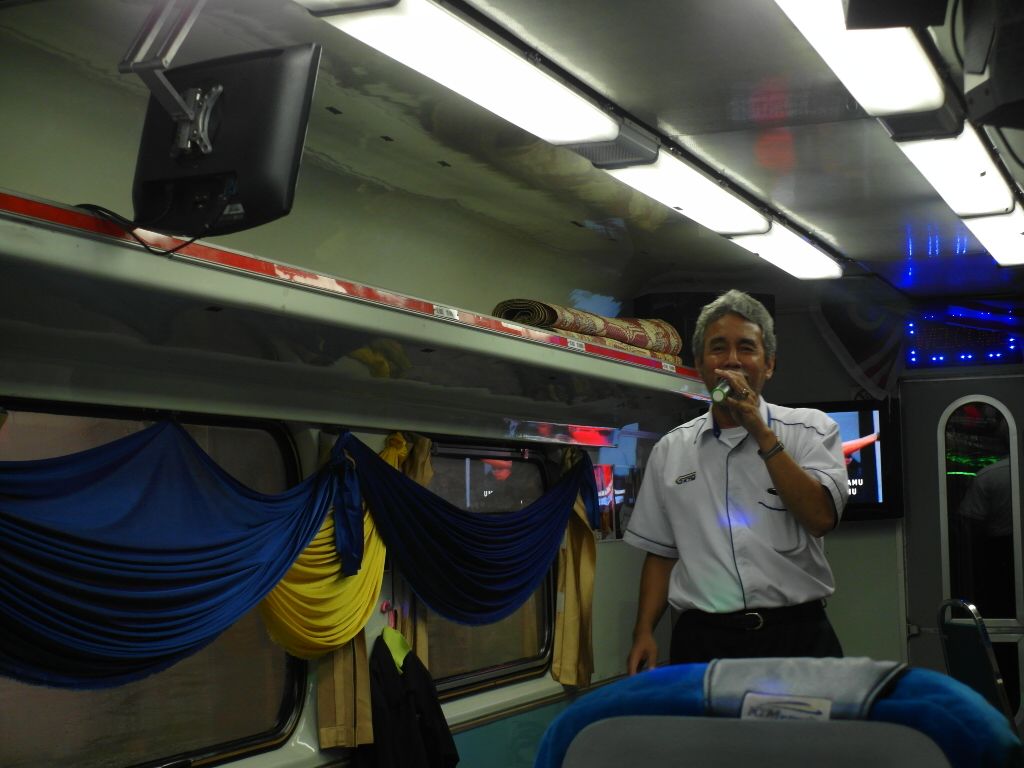 Enjoying a moment of Karaoke Singing onboard KTM train to Kluang
If you're going for luxury, there's also a VIP carriage for more privacy and comfort…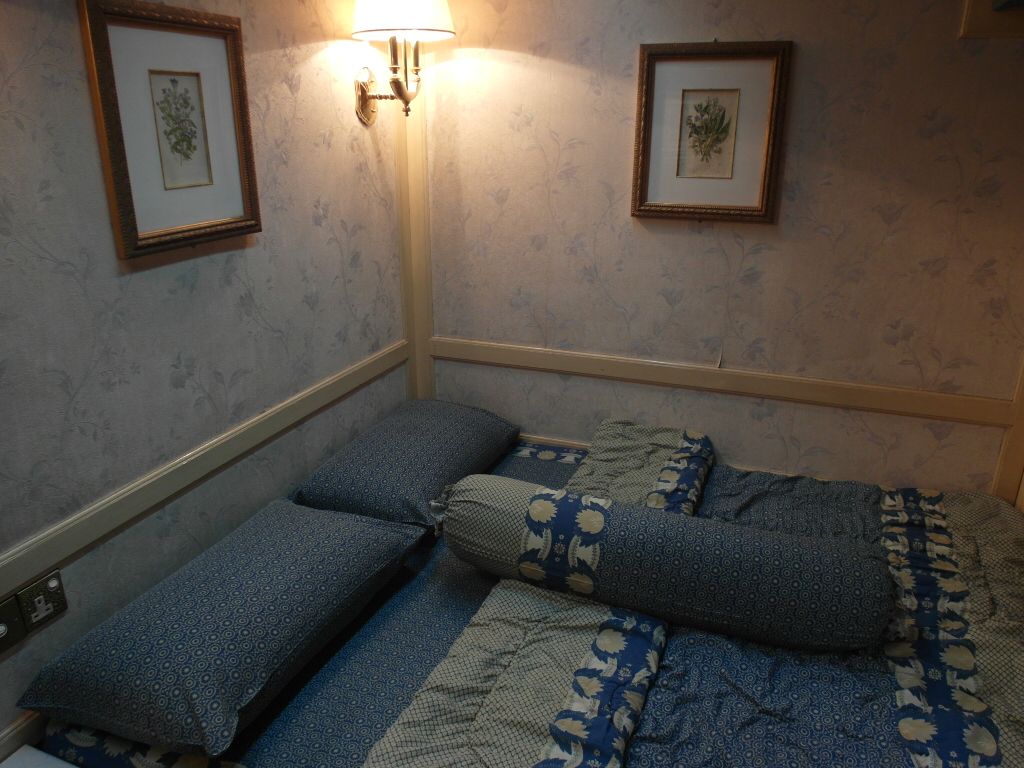 VIP carriage onboard KTM train with queen-sized bed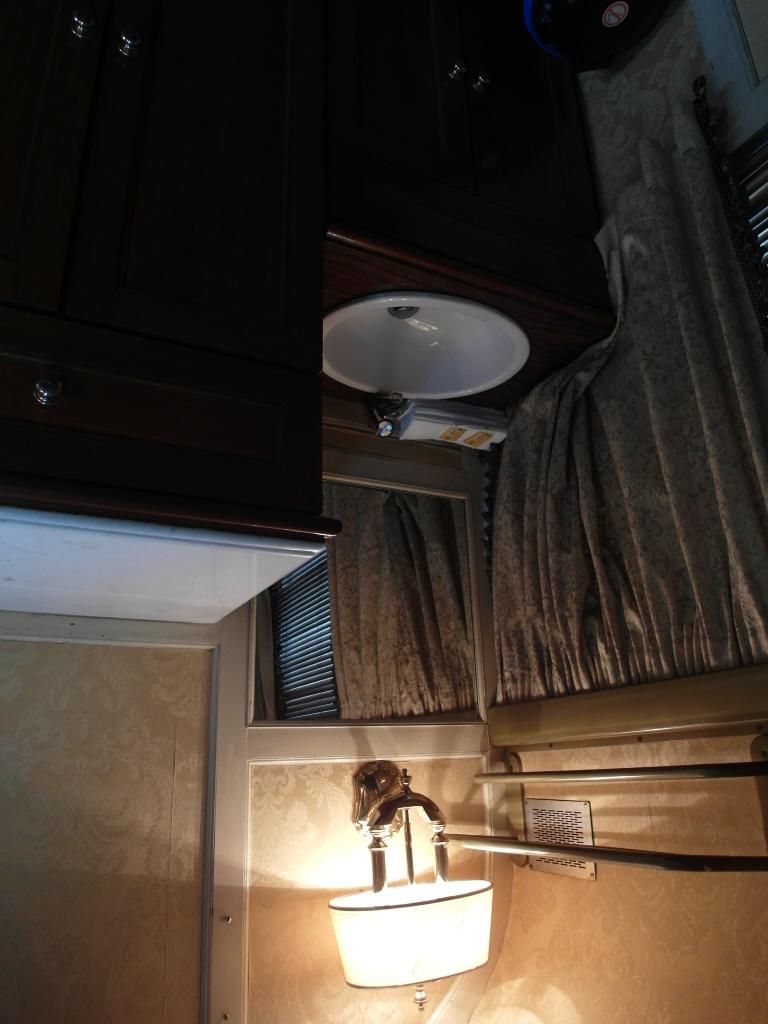 Same room with attached basin

Another VIP room with two single beds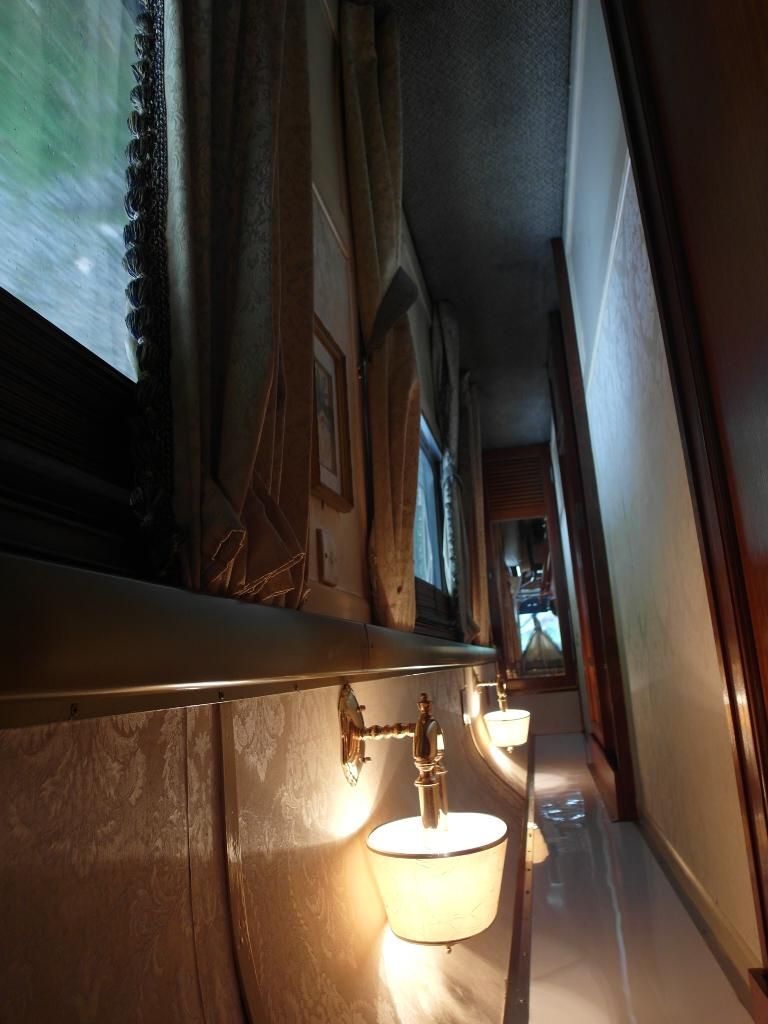 Corridor of VIP carriage with private function room at the end
To our surprise, the High Commissioner of Malaysia, Dato' Husni Zai Yaacob also joined us for the event! This lent great emphasis to this media familiarisation trip and we were thoroughly honoured to have the High Commissioner being part of the event! KTM's General Manager also took time off for an opening speech where he emphasised on the concept of Railway Tourism. Something which we think will really take off once the High Speed Rails come online.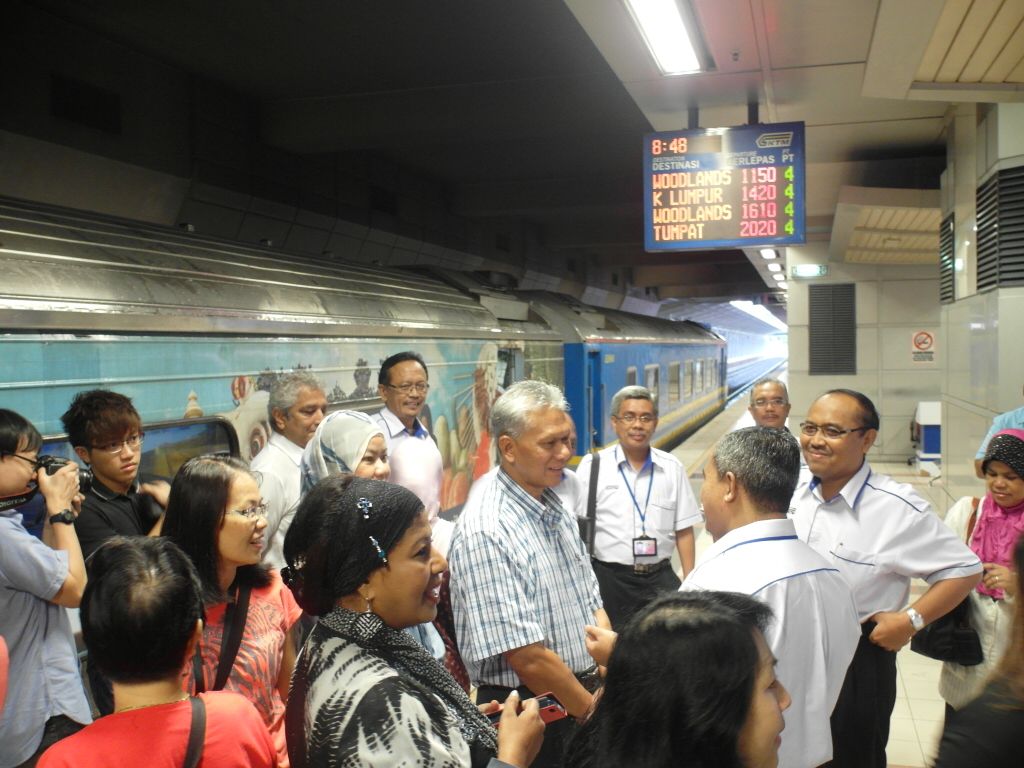 Photo taking session with the High Commissioner of Malaysia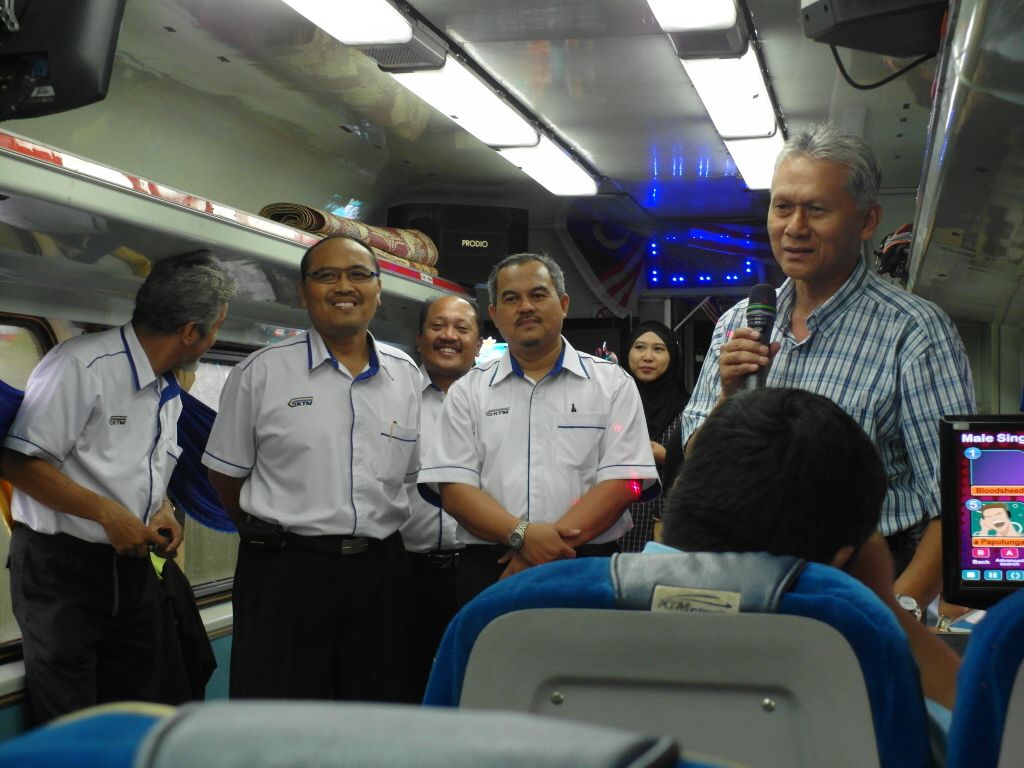 Introductory speech by High Commissioner showing his emphasis on tourism in Malaysia
The price of travelling to Kluang costs $15 one way (when you purchase your tickets in Singapore) and 15RM one way when you purchase your tickets in Kluang.
Transportation in and around Kluang
Taxis are readily available in Kluang and there are also private cars for hire (you will need to feature your negotiation skills). If you're heading to UK Farm Agro Resort, they do charter a bus which costs 20RM per person (round trip), taking you from Kluang Railway Station and back.
If you enjoyed our content, "Like" us on Facebook Today!

Remember to leave your comments for 2bearbear Singapore Travel Blog in our comments section below!
For your convenience, we have arranged for the best hotel deals in Kluang right here!
We hope that this post has helped you to understand more about the attractions and things to do in Kluang Malaysia. Looking back, we'd definitely take a trip back to UK Farm which is cleaner, nearer and cheaper than its Australian counterparts. Enroute, you may also want to stop for a durian feast. Sounds like a great weekend trip already!
For more of places to visit in Johor, check out our posts on the Things to do in Desaru and Things to do in Batu Pahat!
*Special thanks to Tourism Malaysia and KTM for making the trip to Kluang Malaysia possible.
Related posts: