Legoland Malaysia has a zone called Imagination which is another interesting zone for the kids. Here you have 4D movies @ Lego Studios, Kid Power Towers, Duplo Playtown, Duplo Express as well as the Legoland Observation Tower.
Things to do and Attractions at Imagination Legoland Malaysia
Legoland Malaysia Studios
4D movies come to live at the Legoland Studios. For those who do not know what 4D movies are, they are actually 3D movies + special effects in the real world such as wind, rain drops, foam or "feelers" beneath your feet!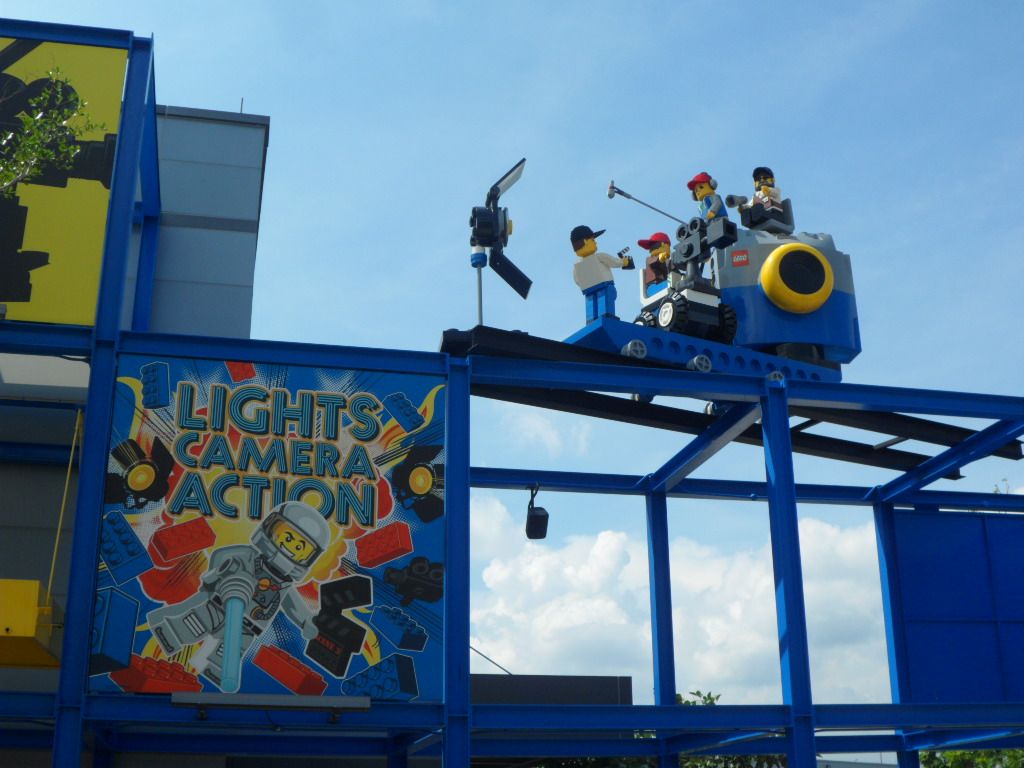 Steven Spielberg @ Lego Studios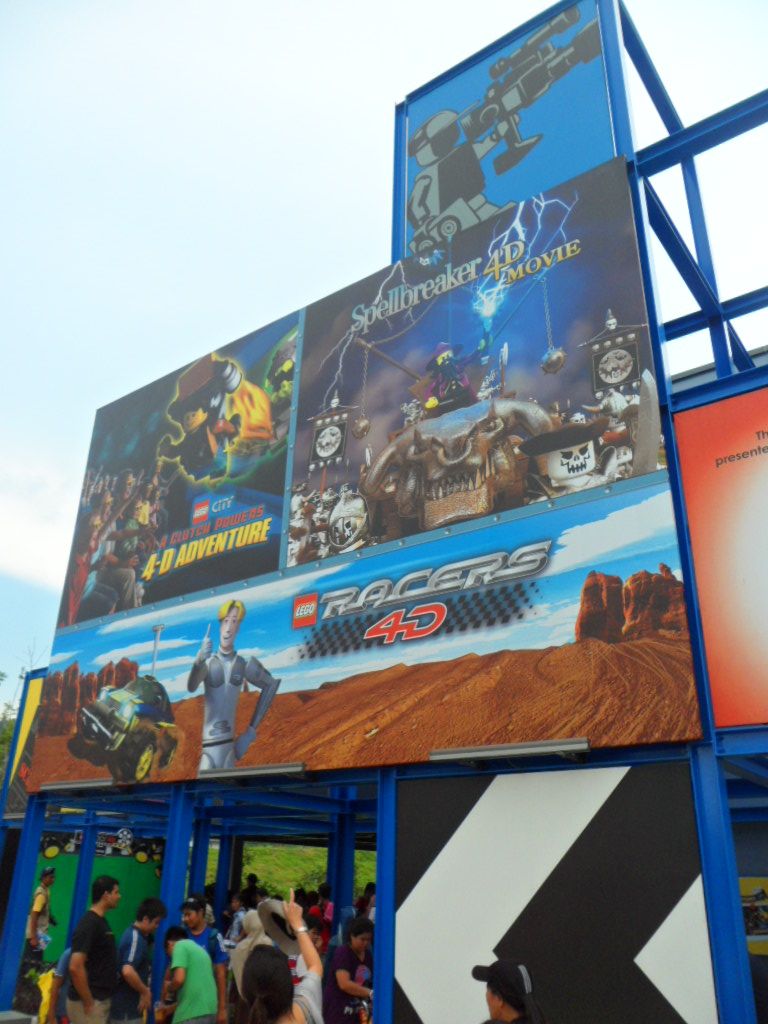 4D movies @ Lego Studios
Build & Test Legoland Malaysia
At Build & Test, kids can construct their own lego models and try out if they can really work!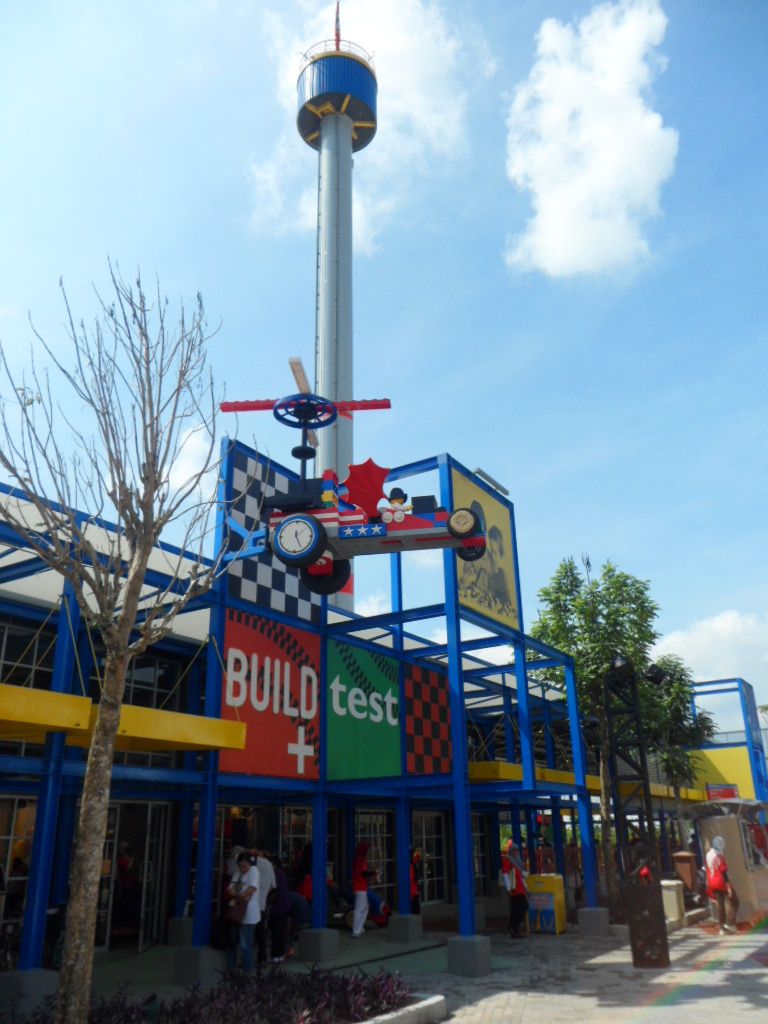 Build & Test with Observation Tower behind
Kids Power Towers Legoland Malaysia
At Kids Power Towers, kids are expected to use the pulley system fitted and pull themselves up the tower. They can do it as many times as they wish within a limited time frame. Adults can accompany kids (2 to a ride) but adults must ride alone without kids.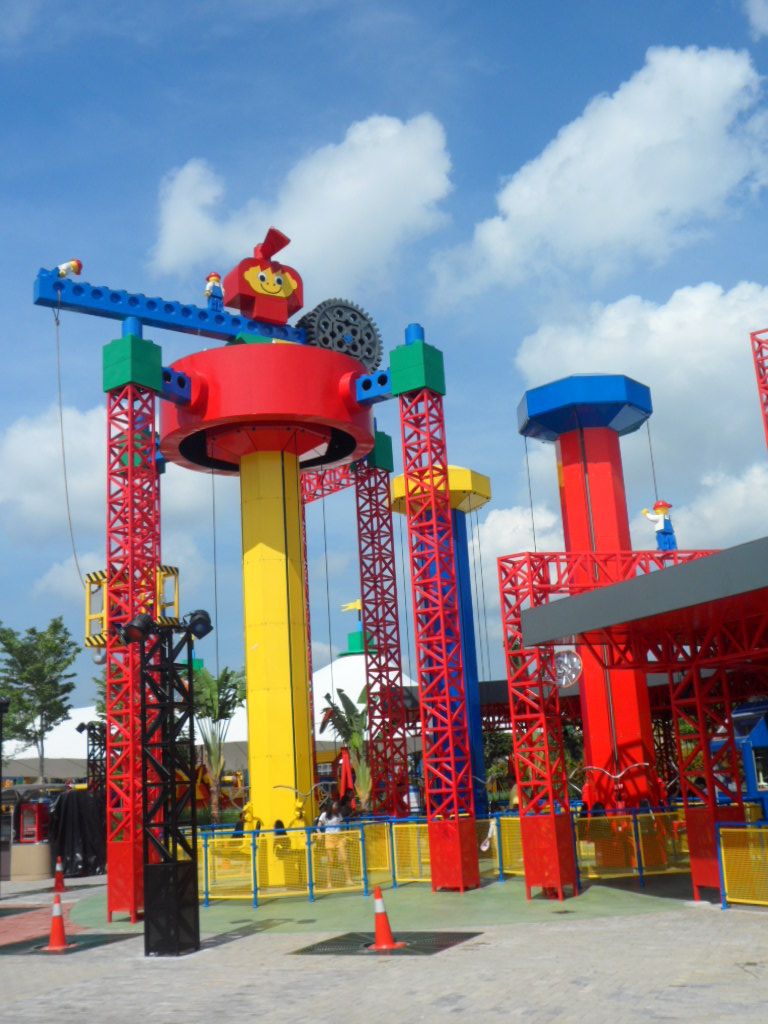 Kids Power Towers
Legoland Malaysia Observation Tower
Rise up to a height of 50 metres and enjoy a paranomic view of the entire legoland at the Observation Tower!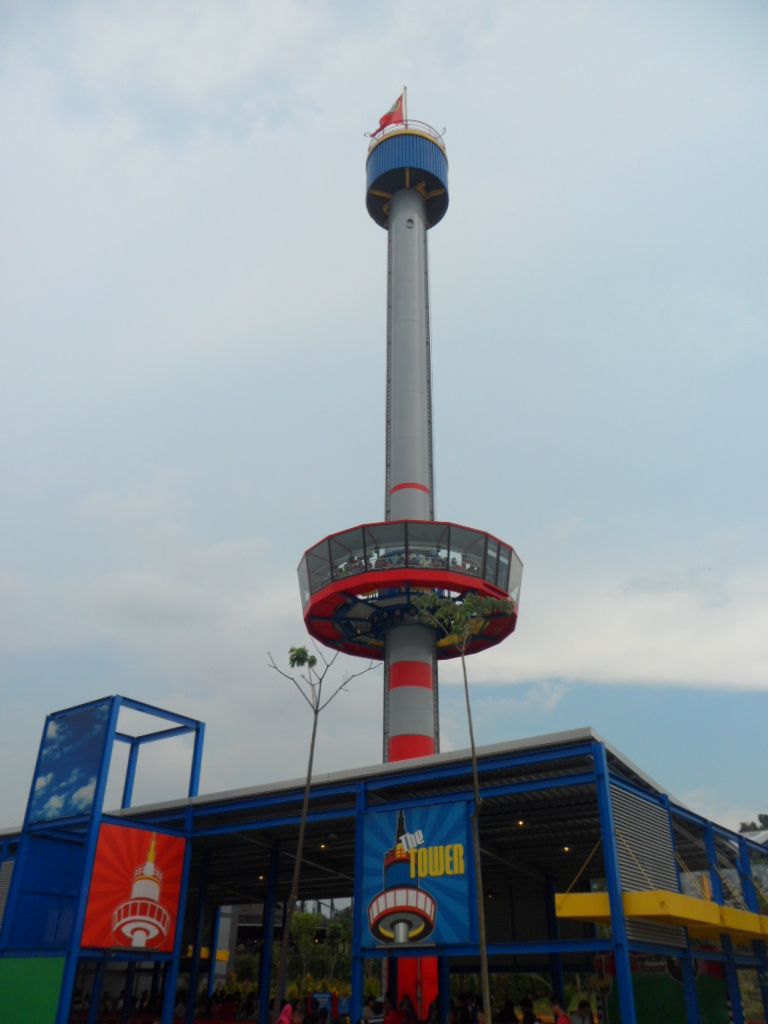 Legoland Malaysia's Observation Tower

See the entire Legoland from the Observation Tower!
At Imagination, the younger ones can also explore Duplo Playtown or ride on the Duplo Express! Everyone's looked after at Legoland Malaysia!
We have also covered Legoland Malaysia in this post. Enjoy!
If you enjoyed our content, "Like" us on Facebook Today!

For your convenience, we have arranged for the best hotel deals in Legoland Malaysia right here!
Related posts: