Lei Garden is an atas Chinese restaurant that also has branches in Singapore and we were told to give it a try in Hong Kong because the price is about 30% lower. After trying out the Michelin-starred dim sum at Tim Ho Wan, we decided to continue with our "extravagant" ways with a classy treat at Lei Garden International Finance Center (IFC) Hong Kong!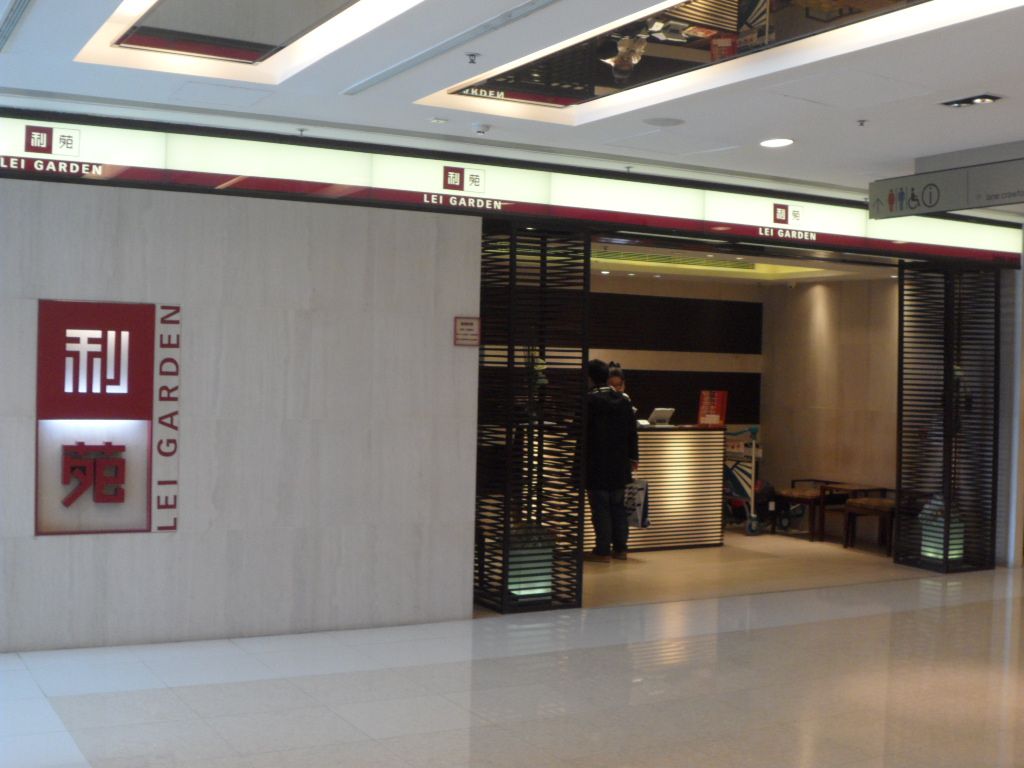 Lei Garden at IFC Central Hong Kong Level 3
Things to note while eating at Lei Garden Hong Kong
There are a few things to note when dining at Lei Garden.
1. Make a reservation or queue up early. There are usually alot of people wanting to dine at Lei Garden (so many rich people nowadays!). Therefore it is wise to either make a reservation or go early to avoid disappointment. In our case, we tried to make a reservation through our receptionist at Ibis Hotel Central Sheung Wan but we were told that they were fully booked that afternoon. Undeterred, we went straight to IFC hoping for a chance to dine in and we left our details at the entrance of the restaurant. Our patience paid off and we were able to be seated about 2 hours (11am to 1pm) from when we gave our details.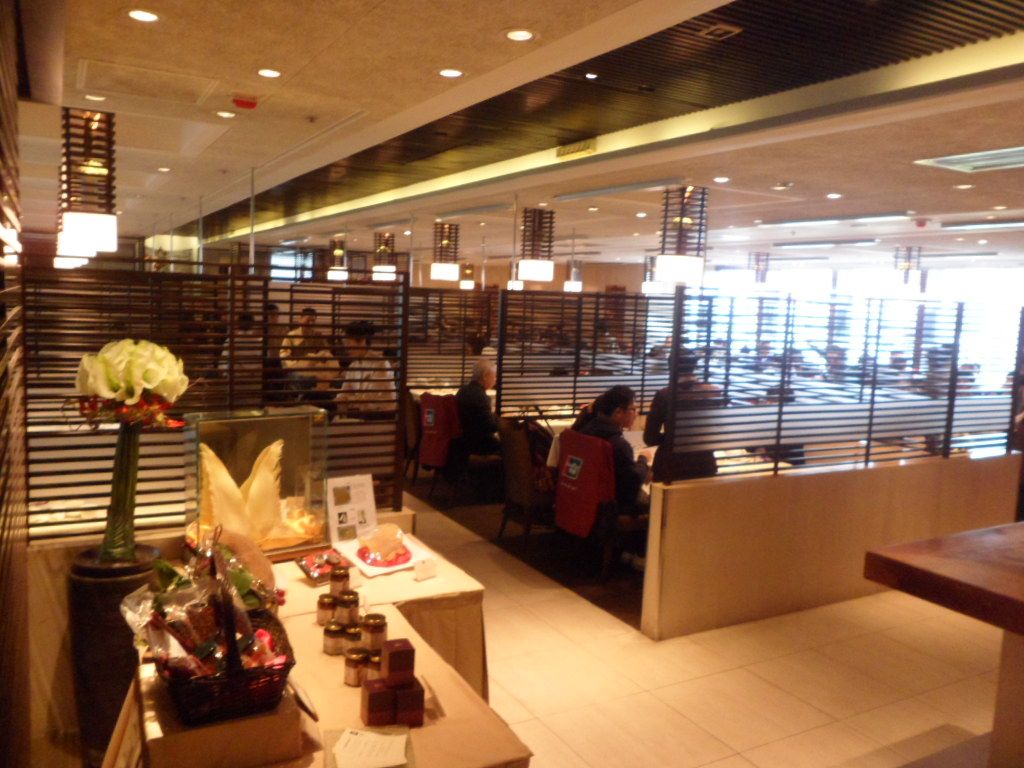 Full House at Lei Garden IFC Hong Kong
2. Know what you want to eat. As a Chinese saying goes, 慢工出细活, which means that slow work produces fine products. Therefore, to prevent your wait to be longer than it already is, know what you want to order before you enter (or at least have an idea). Lei Garden is famous for its double-boiled soup, dim sums as well as some high class superior chinese delicacies (which we cannot afford and so is not mentioned in this post)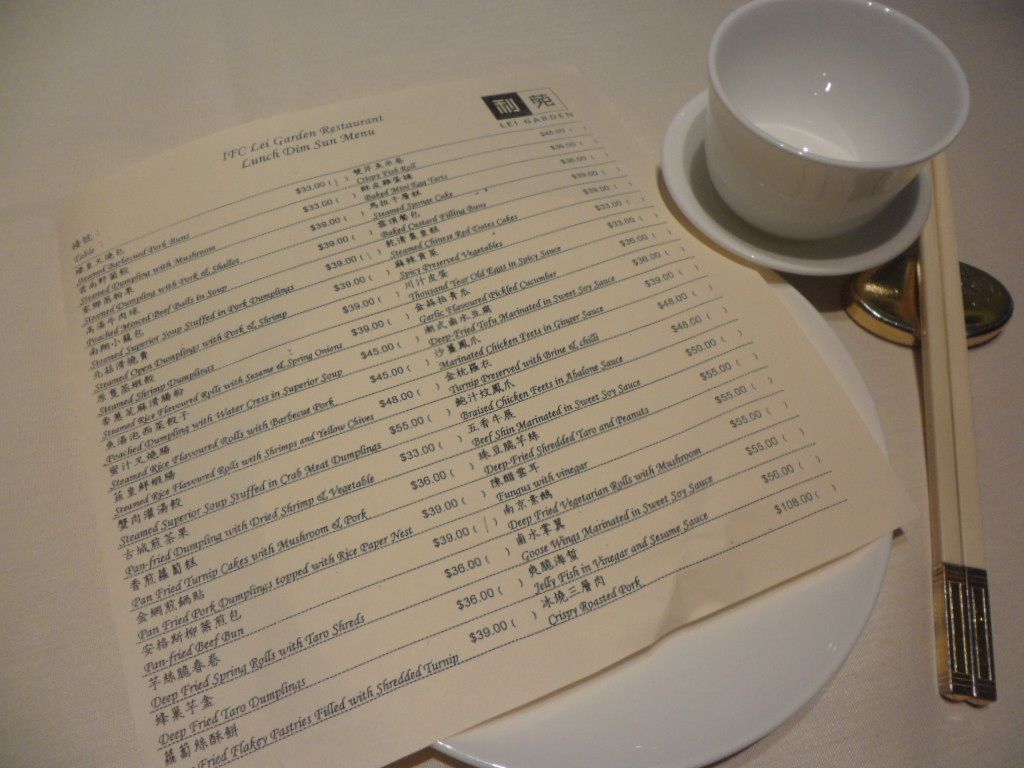 Dim Sum Menu at Lei Garden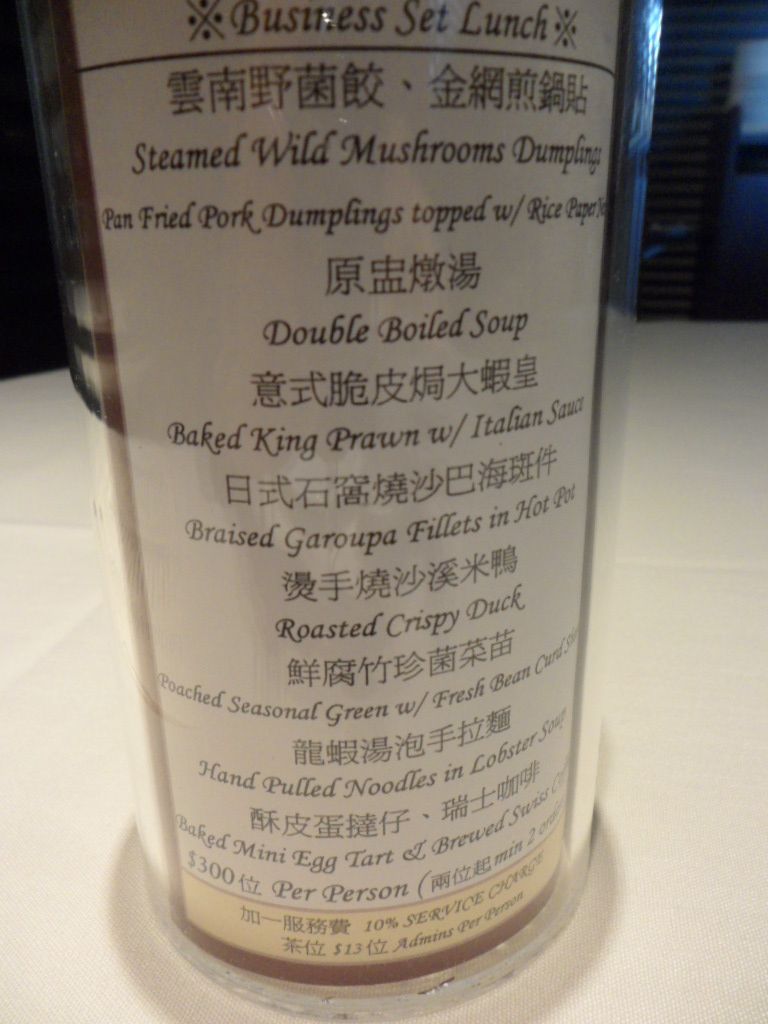 Business Set Lunch that we ordered for 300 HKD per person
2. Sit back relax and enjoy the class and magic of Lei Garden. Our impression of Lei Garden is not only that it is classy (individualised service at each table & the setting/ambience was really something else), the food was also innovative and out of the ordinary. For instance, we ordered the Business Set Lunch and expected something less classy…no…I mean have you seen pork dumplings served in this manner?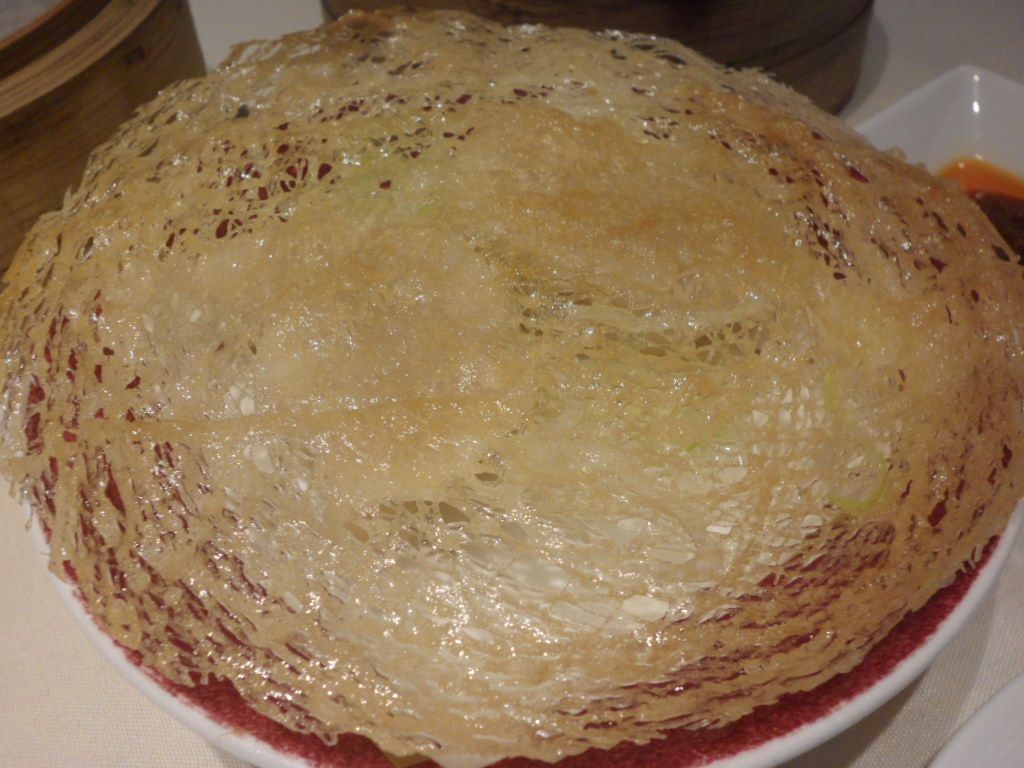 Juicy pork dumplings – bursting with juices on the first bite, topped with a light crispy rice paper
What we had at Lei Garden IFC Hong Kong
We ordered the Business Set Lunch for 300HKD per person and we had the following…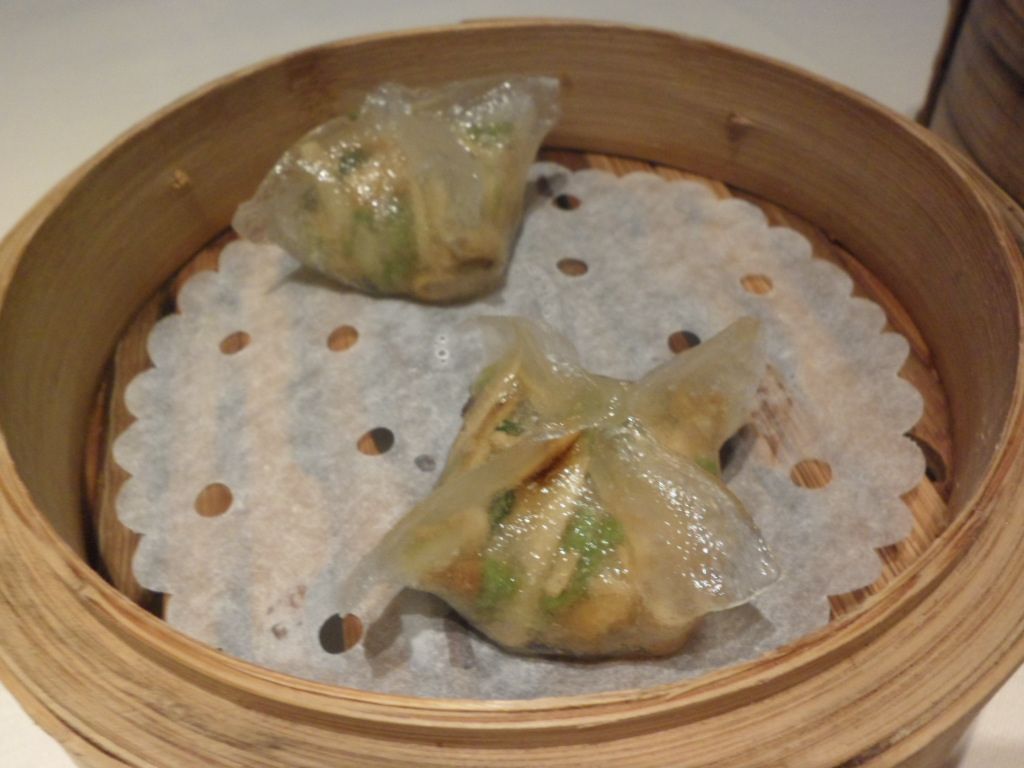 Steamed Wild Mushroom Dumplings
This dumpling was really interesting in that the skin was really Q and the mushrooms were bursting with flavours within! The pan fried pork dumpling (shown above) also stirred our interest in that not only was the "dangerous" to eat (beware of bursting juices!) but the ingenuity of serving it under a crispy rice paper topping was a first for us!

Double Boiled Herbal Soup

Ingredients in the double boiled herbal soup
The only dish that did not live up to the mark was the double boiled soup. It could be because it was hyped up too much by our friends. But I think its mainly because our dad makes a mean pot of soup (be it bak kut teh, old cucumber or herbal chicken). Restaurant mah. Should be better than Daddy's right? Nope, Daddy's soup is better!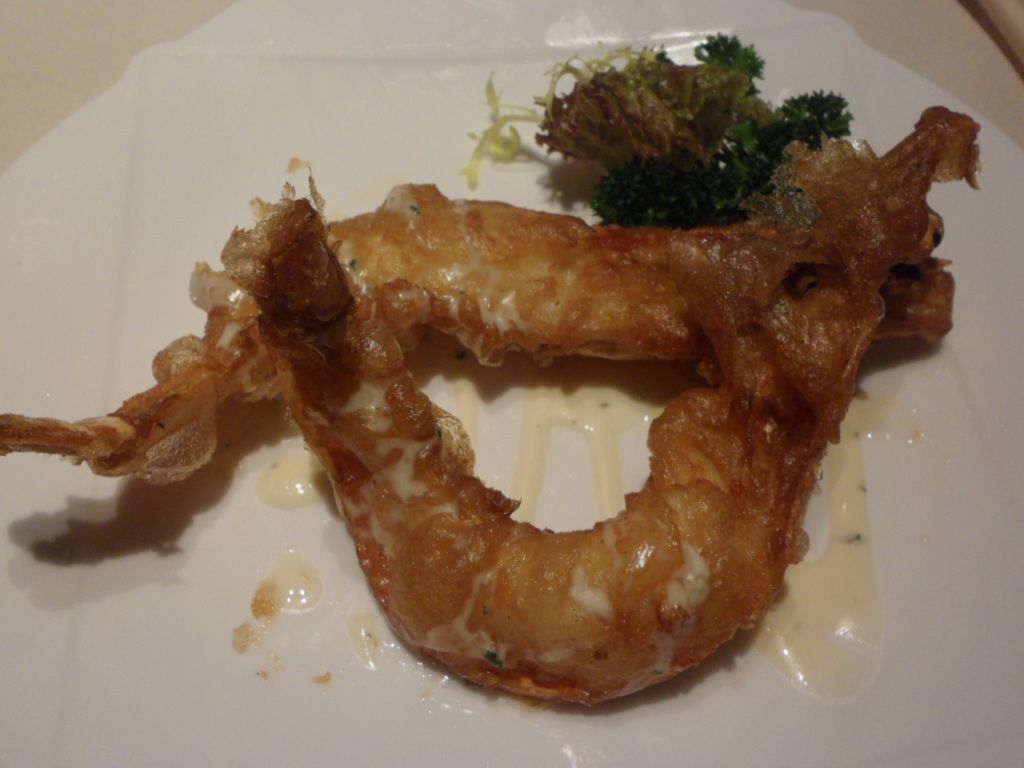 Baked King Prawn with Italian Sauce
The king prawn was very fresh and the sauce was quite similar to a carbonara sauce of sorts. The cool thing was that we were actually quite impressed that a Chinese restaurant like Lei Garden can produce such a good blend of fusion food (a bit of east meets west kinda thing going on here). Oh, there was a braised garoupa fillet in hot pot which was REALLY great! The fish was fresh and generously covered in a spring onion, ginger sauce, served over a sizzling hot pot. In fact, a lack of photo here can attest to its taste (if you know what I mean ;))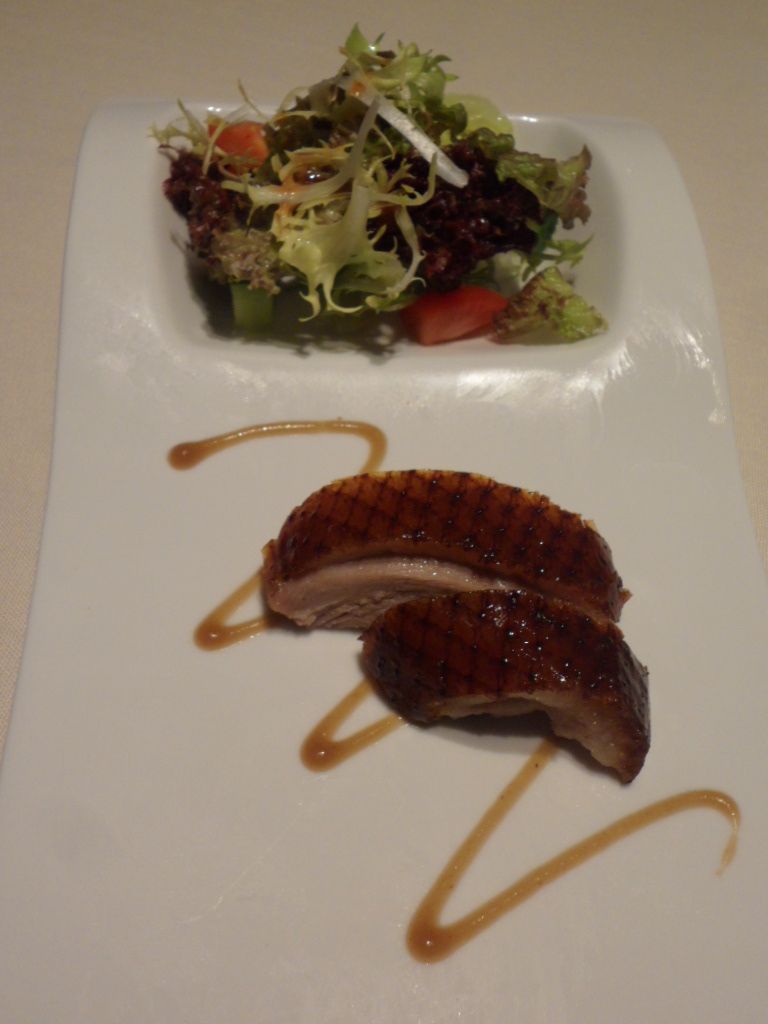 Roasted Crispy Duck Lei Garden
Again, one of the best roasted duck we've tasted. The skin was of the duck was thin and fat (in both sense of the word). The more you chew on it, the better the juices mix with the meat as they dance to a symphony of harmony in your mouth! Not to mention, the presentation was great as well!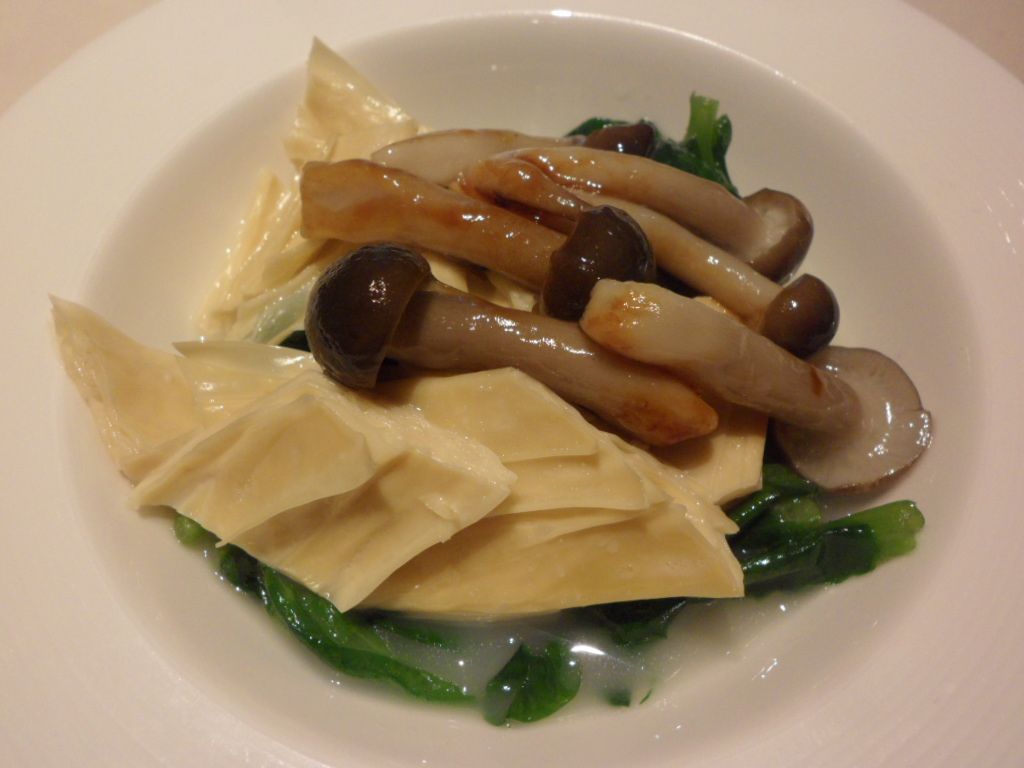 Poached seasonal greens with fresh bean curd skin
A refreshing taste. Yet another surprise here in that the bean curd skin was an unexpectedly good combination with the greens and mushroom. The more you eat, the better it tastes!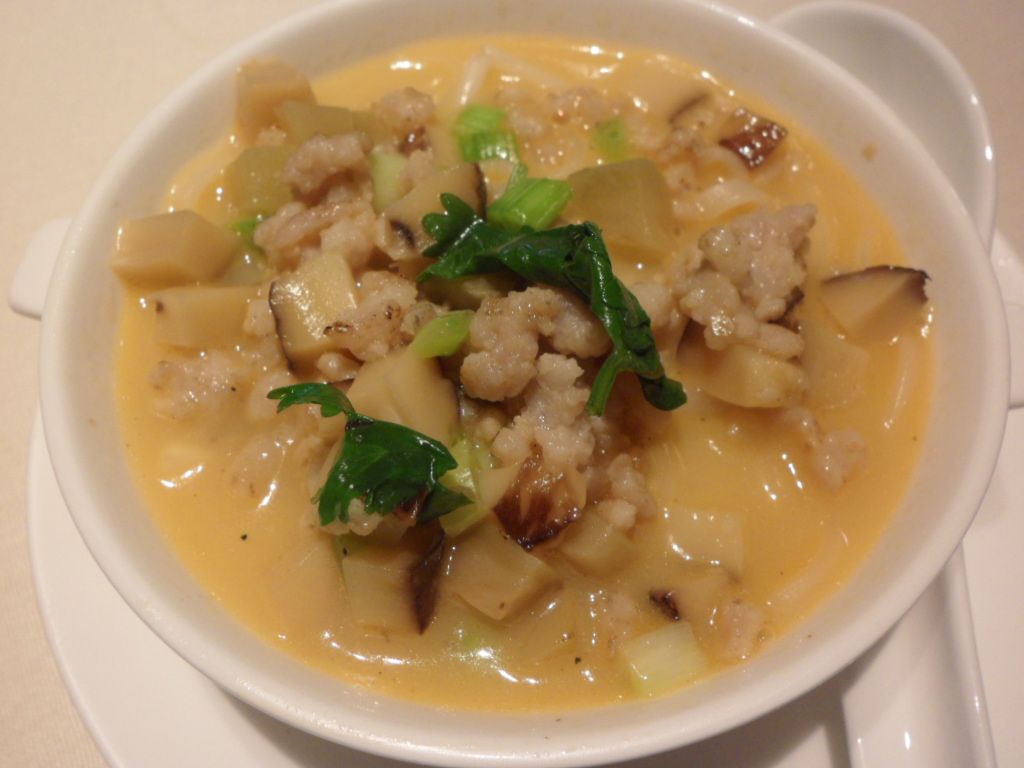 Hand pulled noodles in lobster soup Lei Garden IFC Hong Kong
We've had very bad experiences with lobster based soups such as the lobster bisque and it was with caution that we took this dish. However, all our fears were allayed with the first mouth where the soup was hot and rich in fresh lobster flavours. The hand pulled noodles were slurpalicious. Simply put, the dish was out in seconds. Yum!
We also ordered the char siew pau (39 HKD) from the dim sum menu.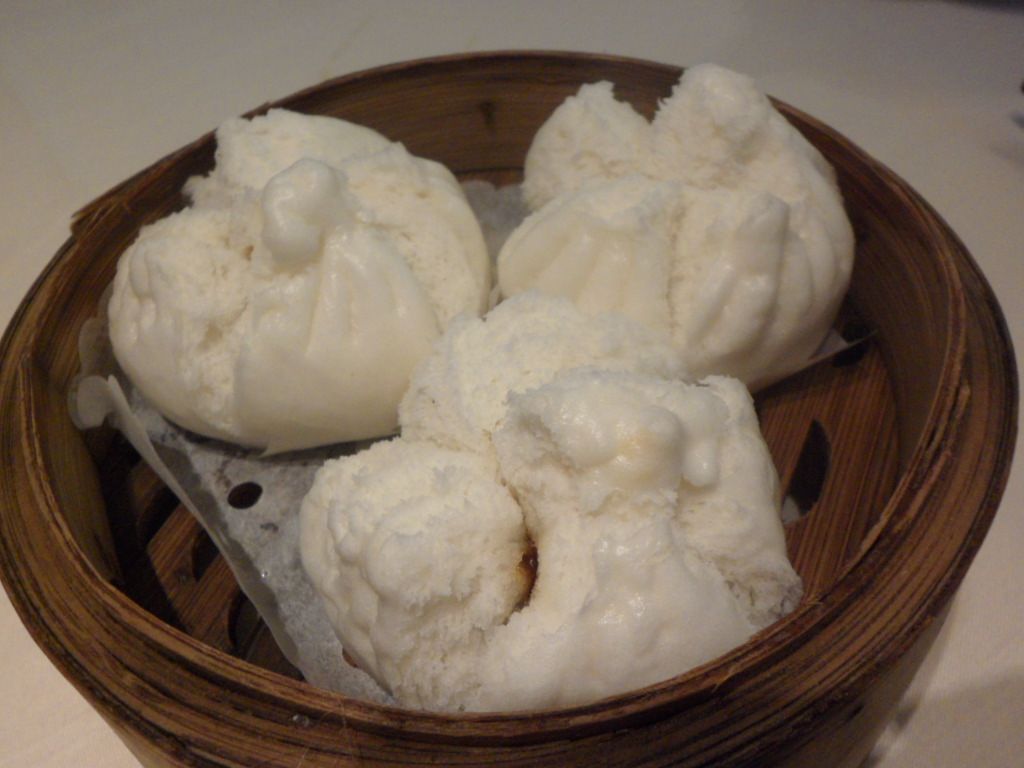 Char Siew Bao Lei Garden IFC 39 HKD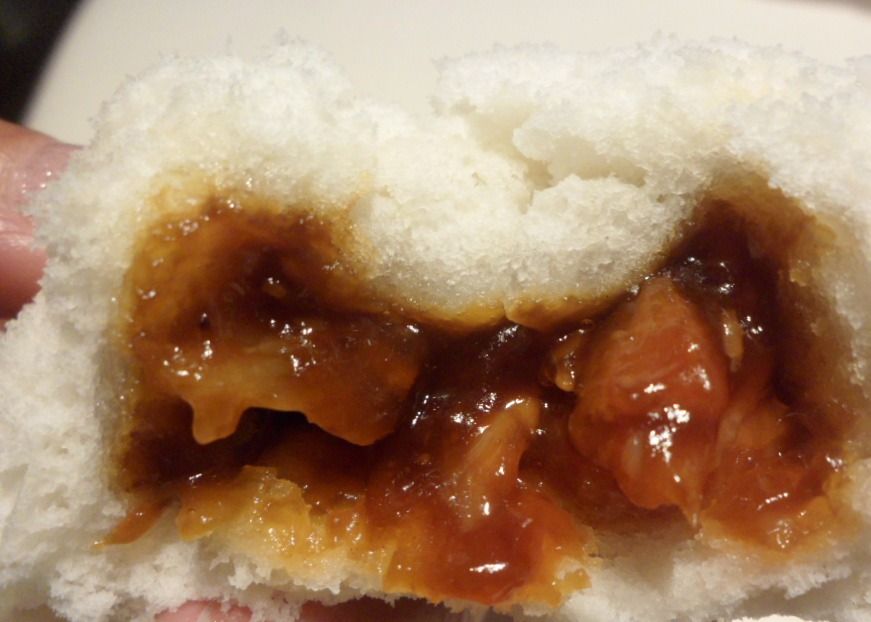 Inside the Char Siew Bao
This char siew bao is another work of art. Besides the usual fluffy outer layer of the bun, the inside was different! Not the usual sweet char siew but the ginger onion char siew fillings. You will also see that the pork is sliced, unlike the usual diced version. Here you can taste the meat and the fattiness together.
If you enjoyed our content, "Like" us on Facebook Today!

For your convenience, we have arranged for the best hotel deals in Hong Kong right here!
To round up this post, we would say that the meal was classy yet surprisingly. After the pork dumpling, we were actually eagerly anticipating each dish and imagining how they would be presented. Both a visual and tasty treat this was at Lei Garden International Finance Center Hong Kong!
Related posts: