There are so many local hawker fare in Singapore. To the locals, hawker food is still the best. In the olden days, hawkers used to ply the streets selling their foods. However, in the 1960s, the hawkers were re-located into hawkers centres where many stalls are gathered in one place. Today, these hawker centres are called food centres and the hawker food is also found in food courts everywhere in Singapore.
One of my favourite hawker food is the Hokkien Mee…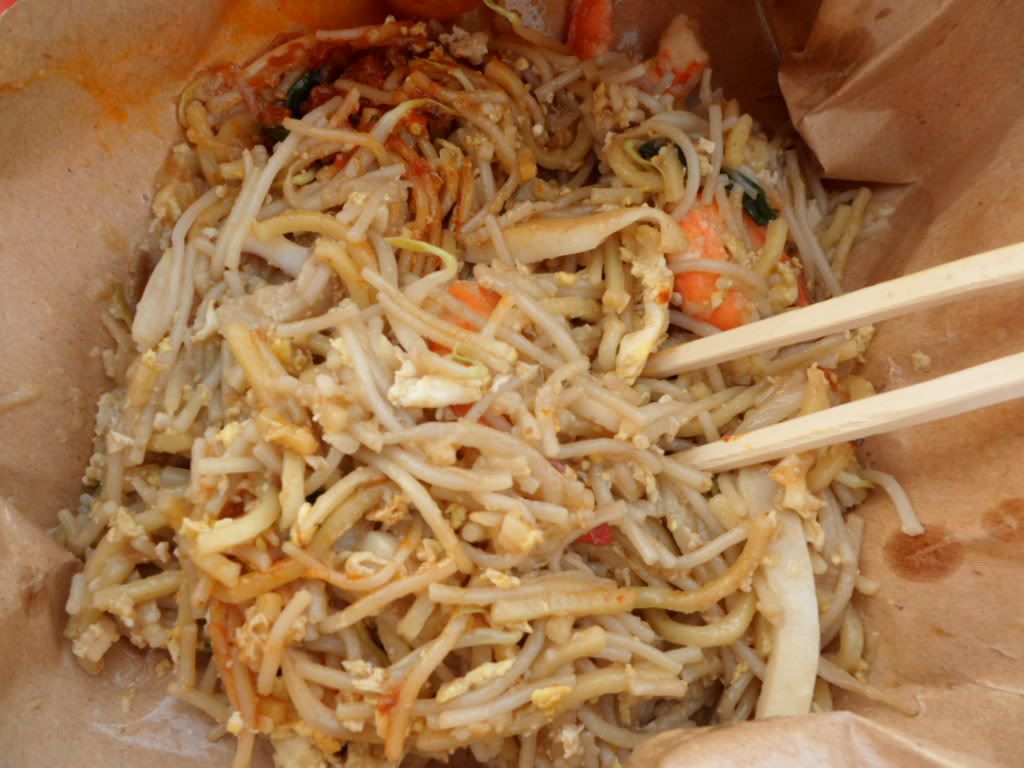 Hokkien Mee aka Fried Prawn Noodles
How it is made
In order to create this local delight, kilograms of prawn head and shell are boiled together for hours with pork bones or ribs. The stock is then kept to fry the noodles. Thereafter, egg, noodles (both white and yellow), garlic and the stock is fried together, simmered again with more of the stock, to allow the noodles to be infused with the flavour of the stock.
When this is done, pre-cooked sotong (squid), prawn and sometimes slices of pork are thrown in and fried for a short while before serving. The hokkien mee is usually served with chilli on the side.
In recent days, the hokkien mee may also be wrapped in Opeh leave (some kind of bamboo leave I believe) so that the fragrance can also be imparted to the noodles.
The Taste
There are many varieties of this same dish. Some like it dry and sticky, some like it moist and wet. I like mine infused with the flavour, no matter dry or wet. Primarily, the hokkien mee has a seafood taste with a prawny slant. It is generally savoury sweet (not the dessert sweet) with a hint of bitterness from the yellow noodles. The taste of the noodles will really depend on the stock (i.e. the ingredients used to prepare the stock) and should be rich. The time taken to simmer the noodles and infuse the stock will determine its final taste.
Just writing this post makes me want to eat hokkien mee! Enjoy!
Related posts: