Many of our readers should know by now that there are so many things to do in Sentosa! Today, we're going to talk about the latest offering at Resorts World Sentosa and that is the Malaysian Food Street.

Malaysian Food Street Resorts World Sentosa (RWS)
The Malaysian Food Street boasts of authentic malaysian hawker fare from all over Malaysia. These include Heun Kee Claypot Chicken Rice from Kuala Lumpur (walked past the store and really smelled great), Malacca Chicken Rice Ball (we've tried the actual ones from Melaka),Klang Bak Kut Teh (a kind of pork ribs soup) as well as the Penang Lim Brother's Char Koay Teow (for our oversea readers click here to have an idea of what char kway teow is) – just to name a few. The greatest part is that you dont have to travel to all these places. Just get to Sentosa and tada, all the best foods of Malaysia are waiting for you there!
However, the real question now is…Is the food at the Malaysian Food Street really good?
2bearbear.com hopes to give you an idea through some of the foods that we tried…
Kuala Lumpur KL Jalan Alor Hokkien Mee – $6 a plate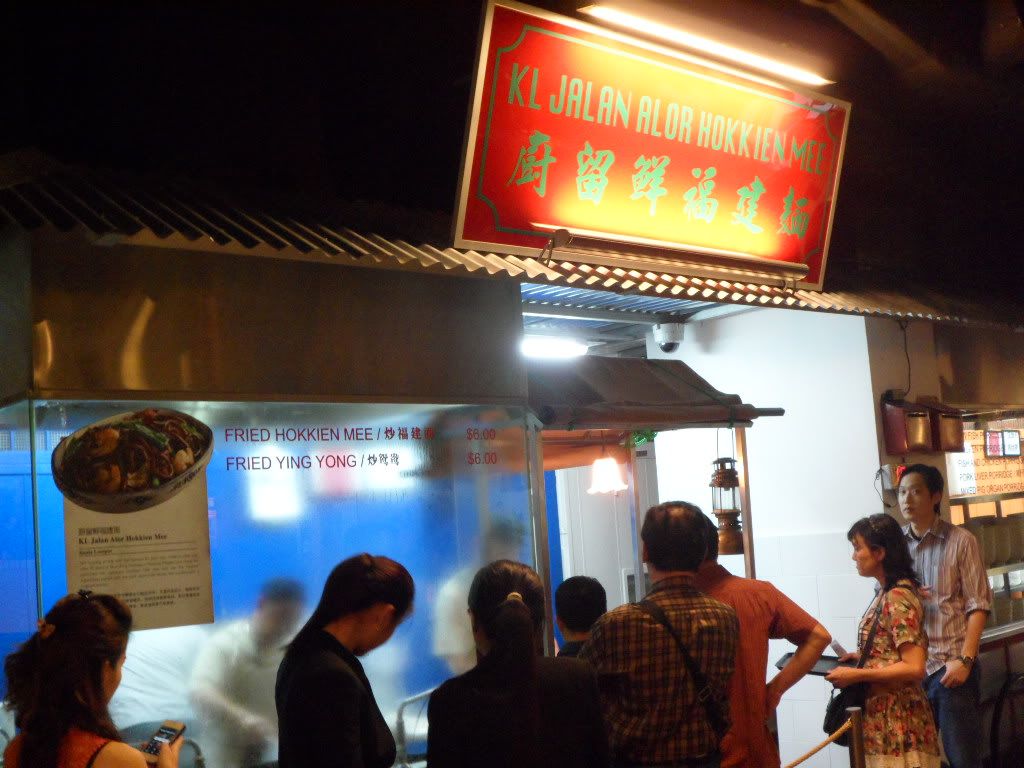 KL Jalan Alor Hokkien Mee @ Malaysian Food Street RWS
First of all, the queue was REALLY REALLY REALLY LONG!!! So you think that you have queued for the last 20 minutes and finally reached the cashier where you can pay and take your hokkien mee? NO!!!! You reached the cashier just to pay and get your queue number!!

Pay and get a queue number for your hokkien mee
So when you finally get your queue number, you have the right to leave the queue and come back to collect when your number is flashed on an electronic display. This would take another 10 minutes. So…the average waiting time (and it was 8pm, not the peak of the peak hour) was 30-40 minutes!
During the 10 minutes, we were able to get hold of the Penang Ah Long Lor Bak aka Ngor Hiang (aka yummy fried stuff for our oversea readers) in local terms. And I digress.
Back to the Hokkien Mee. This version of hokkien mee is fried in fragrant black soy sauce and oil. Yes. Oil. Sometimes pork lard. But yes oil. (Learn more about the other type of hokkien mee aka fried prawn noodles). The raw ingredients include pork, slices of cabbage, 3 prawns and the thick noodles…

Ingredients of the KL Jalan Alor Hokkien Mee
The thick yellow noodles is different from the usual flat yellow type served commonly in Singapore. Now, a little bit about the frying process…

Frying the KL Jalan Alor Hokkien Mee
Yes. We were so bored that we observed every single action of the chefs. Repeatedly (more than 10 times before it was our turn). First, the garlic was added to be fried with oil. Once the fragrance exuberates, the rest of the ingredients are added together with the stock. The secret dark soya sauce and more oil is added till the dry texture is achieved. The thing about frying this version of the hokkien mee is that you have to be patient to allow the noodles to be infused with the taste and the whole wok (frying pan) will be stained. Hence, after each round (frying of 2 plates), the wok will be washed. Very professional I must say.
The end result…

Freshly fried KL Jalan Alor Hokkien Mee – $6 a plate
Taste Test
So is the KL Jalan Alor Hokkien Mee really that good? Was it worth the wait for 30 minutes? Sad to say, as we've always been honest with our readers, we've got to say no.
Why? First of all, we have to qualify that the black soy sauce tasted really good BUT it wasnt really infused into the noodles. The udon looking noodles also looked great BUT didnt quite deliver on the Q (bouncy chewy) factor. The saving grace of the dish was that the chilli was quite unique (we're guessing ikan bilis/prawn paste?) and that the prawns were really fresh.
Has any of our readers eaten the actual hokkien mee from KL and compared with this version? Is it really the same authentic version?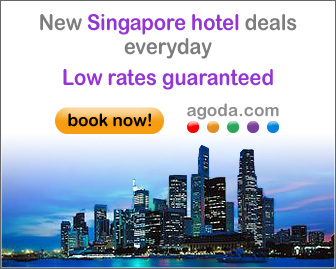 Penang Ah Long Lor Bak – $8 for a plate of mixed platter
As mentioned above, during the 10 minutes when we paid and got our queue number for the hokkien mee, we managed to squeeze in time for the Penang Ah Long Lor Bak aka fried yummy stuff.

Penang Ah Long Lor Bak @ Malaysian Food Street RWS
(Store was closed at 9pm when we returned to take a picture)
The queue was really short and we got our stuff within like 5 minutes. The platter included Ngor Hiang (you wont want to know whats inside), prawn crisps, fried toufu (beancurd), fish balls, fried taro (yam) and century eggs (preserved eggs).

Penang Ah Long Lor Bak – $8 for a mixed platter
Taste Test
Well, what can go wrong with fried stuff right? Our favourite was the Ngor Hiang (which you really dont want to know whats inside) and pretty much everything else. Next, desserts!
Chendol and Ice Kachang

Dessert Stall @ Malaysian Food Street RWS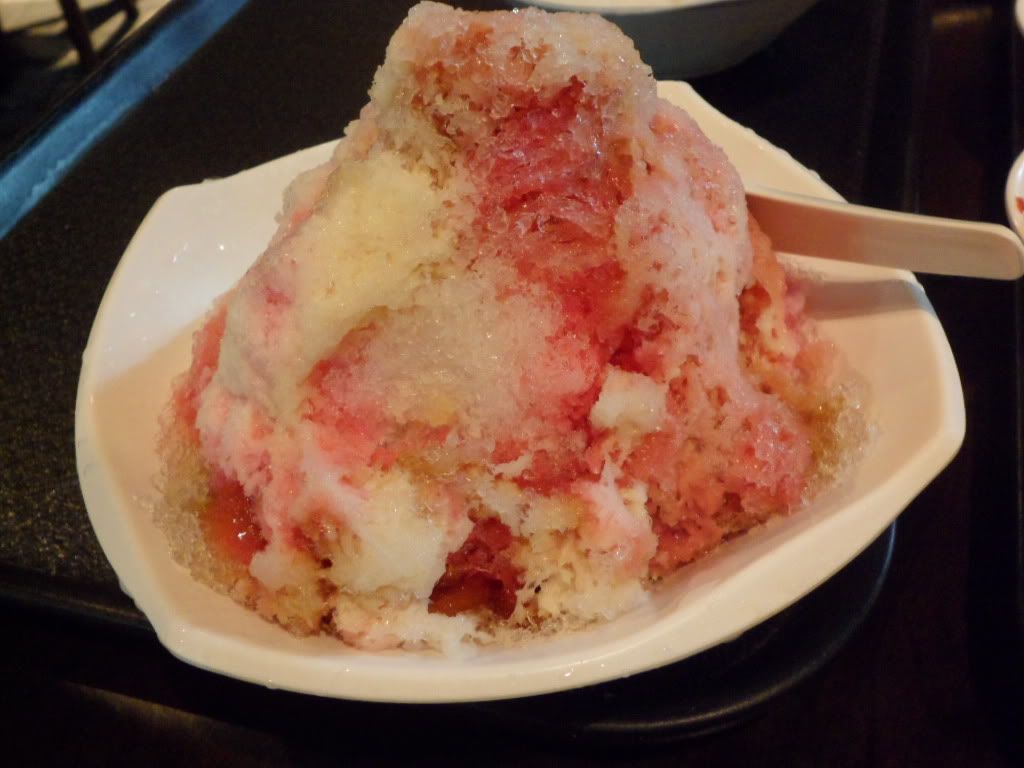 Ice Kachang @ Malaysian Food Street RWS – $2.50 a bowl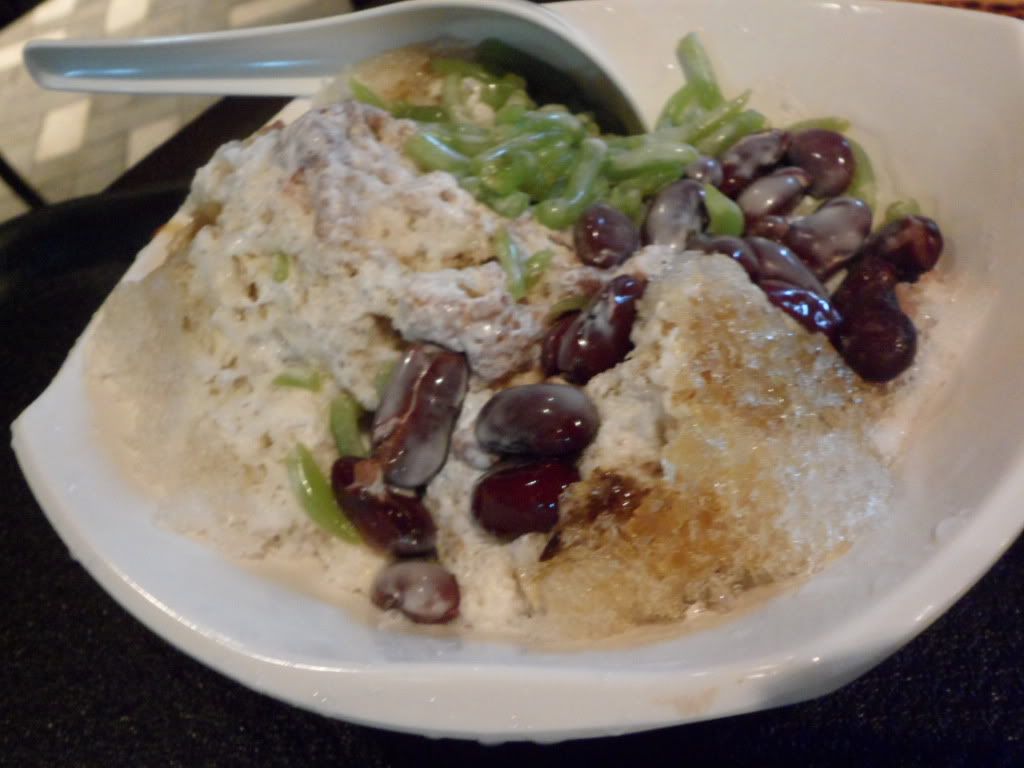 Chendol @ Malaysian Food Street RWS – $2.50 a bowl
These are local desserts that are commonly found in Singapore and Malaysia. The ice kachang (mixed ice) is a dessert that fills a bowl with shaved ice. At the bottom of the bowl, you'll find "goodies" such as red bean, corn, jelly and attap chee. The ice kachang here at the Malaysian Food Street is unique in that one of the brown syrup is not the common sweet syrup that we know but is actually a variant of SARSI! Quite ingenious we must say. Of course, we searched and found 3 large attap chee seeds! (sweet, translucent seedlings of the nipa palm).
The chendol is another shaved ice dessert mixed with red bean, gula melaka and coconut milk. Fatty but adoringly delicious. This version kept the both of us fighting till the last scoop.
Final Verdict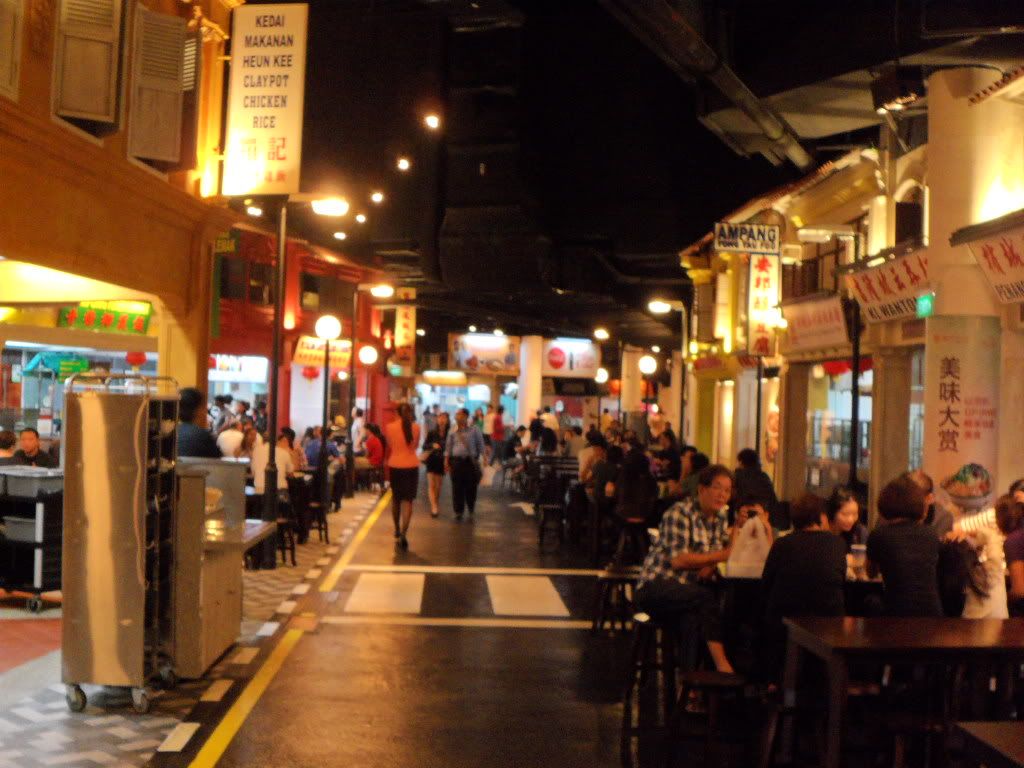 Replica of the food streets of Malaysia
Well, sadly for us, the hokkien mee was not as fantastic as we thought. However, the Lor Bak and desserts turned out to be quite decent.
All in all, we would definitely be back again, simply because it is a amalgamation of all the best stalls in Malaysia. One stop for us and many choices to choose from. We will very likely be back for the char koay teow and the claypot rice. Cant wait for our next visit!
Do share with us if you have tried the other dishes, let us know what are the great eats at the Malaysian Food Street!
For your convenience, we have arranged for the best hotel deals in and around Sentosa right here!
P.S. Do take note that different stalls rest on different days. This means that you might not be able to taste all your favourite foods at 1 go.
P.S.s Check out our 2nd visit to Malaysian Food Street Resorts World Sentosa RWS!
If you enjoyed our content, "Like" us on Facebook Today!

Related posts: