You know how the lyrics "Santa Monica, in the winter time" by Savage Garden always conjures an image of a cold chilly city in our heads? Especially when it's coupled with a hypnotically slow beat tune?
However, this trip changed all that and more!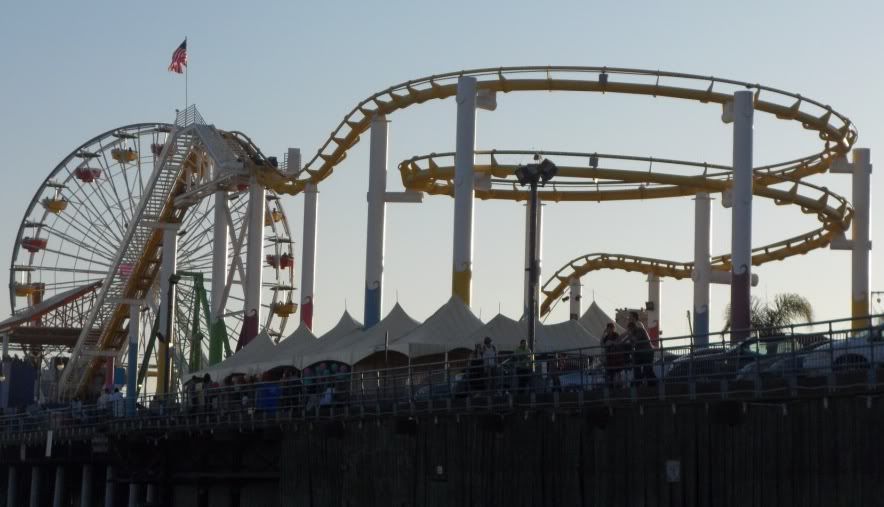 Iconic rides @ Santa Monica
From our hotel, we keyed in "Santa Monica" into our GPS and reached our destination in about half an hour. We took some time circling the vicinity before deciding to park at a public carpark, placing 2 hours worth of coins into the meter.
The first thing we noticed about Santa Monica were the quaint little shops lining the inner streets from the beach. They range from pubs to convenient stores to shops that sell cute little items. It was quite enjoyable walking down the street not knowing whats in store at the next shop.
As we approached the sea front, we were greeted by the sound of the waves as well as this set of instructions to comply with…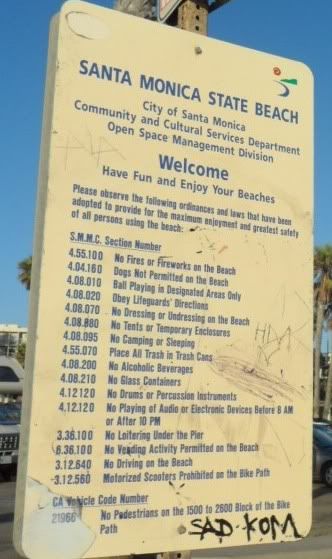 Rules at Santa Monica Beach
As we walked along the beach, we enjoyed the fine sand sifting through our feet as we headed towards the iconic Santa Monica Pier.
Before long, we reached the Santa Monica pier and as we walked along the board walk of Santa Monica pier, we saw sesame characters such as Elmo and Oscar…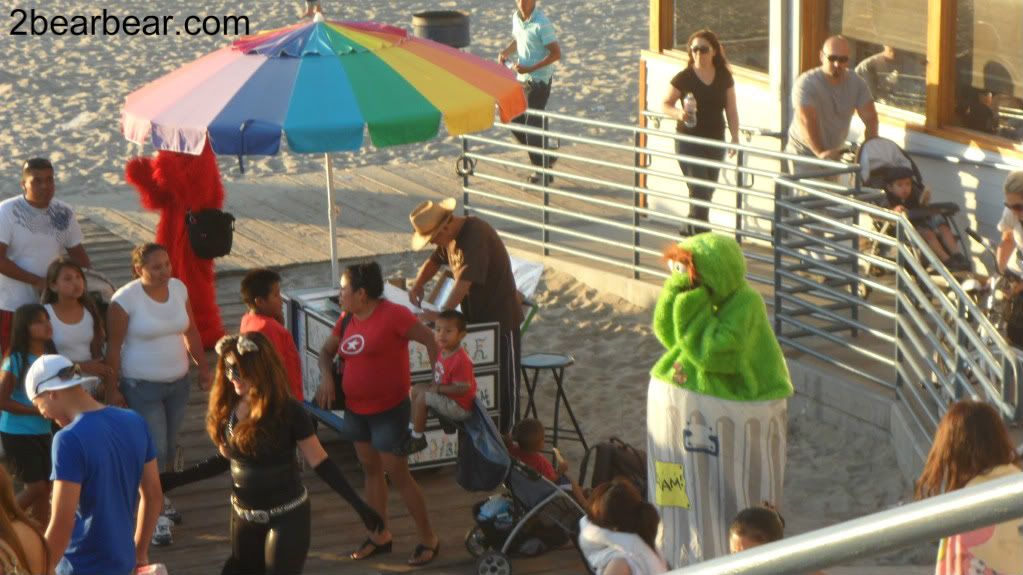 Oscar and Elmo at Santa Monica Pier
Kids were given the opportunity to take photos with their favourite sesame street characters.
On the board walk, endless throngs of people traverse along this scenic boardwalk enjoying rides (such as the historic carousel, iconic ferris wheel) from the amusement park, eateries and restaurants along the pier or even just laying back and enjoying the sights and sounds…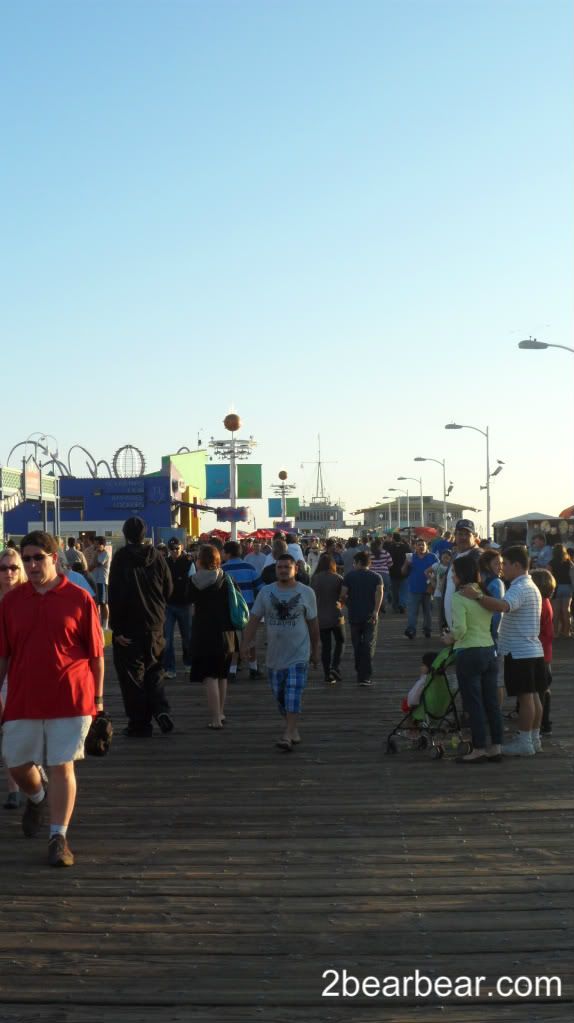 Throngs of people passing by the Santa Monica Pier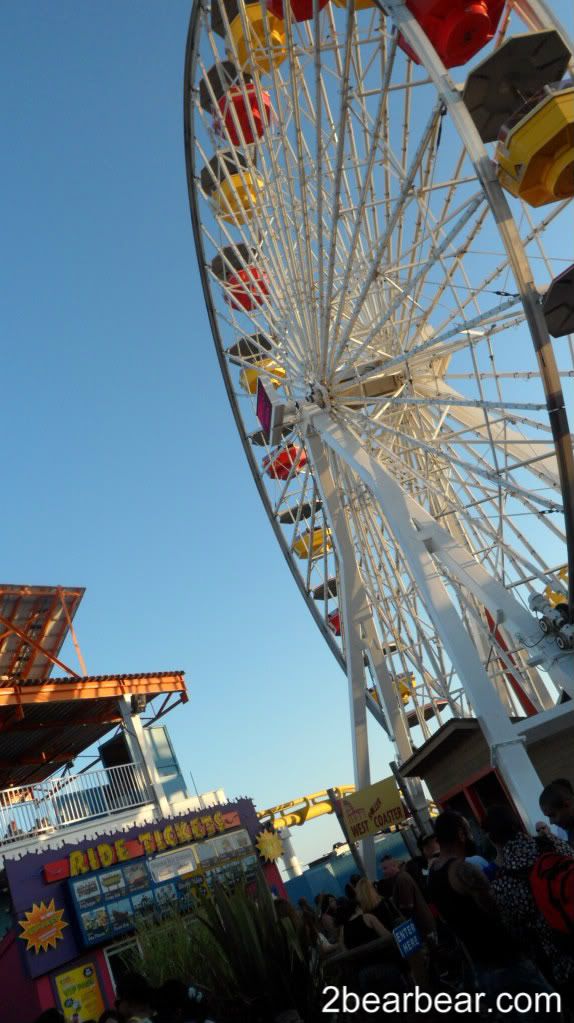 Iconic solar powered Ferris Wheel at Santa Monica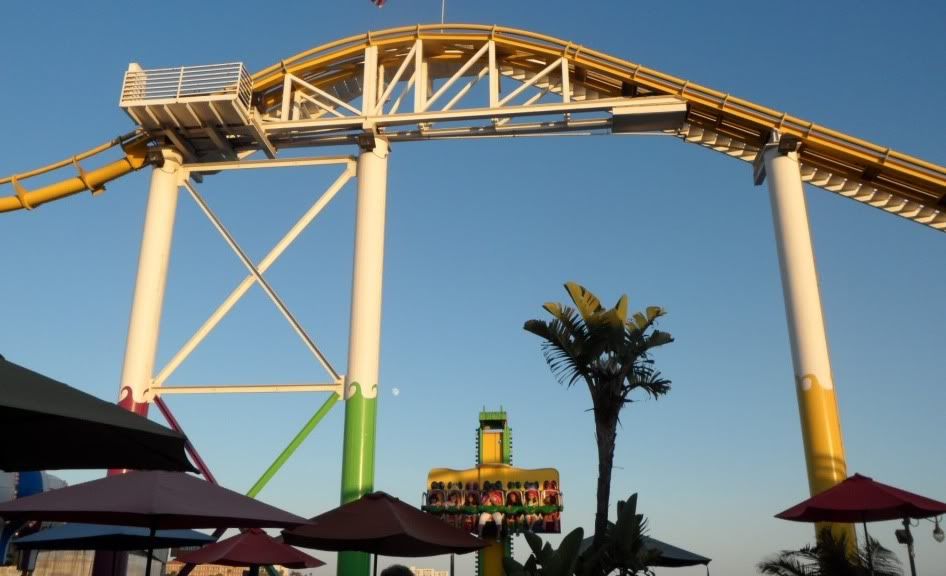 Roller Coaster @ Santa Monica Amusement Park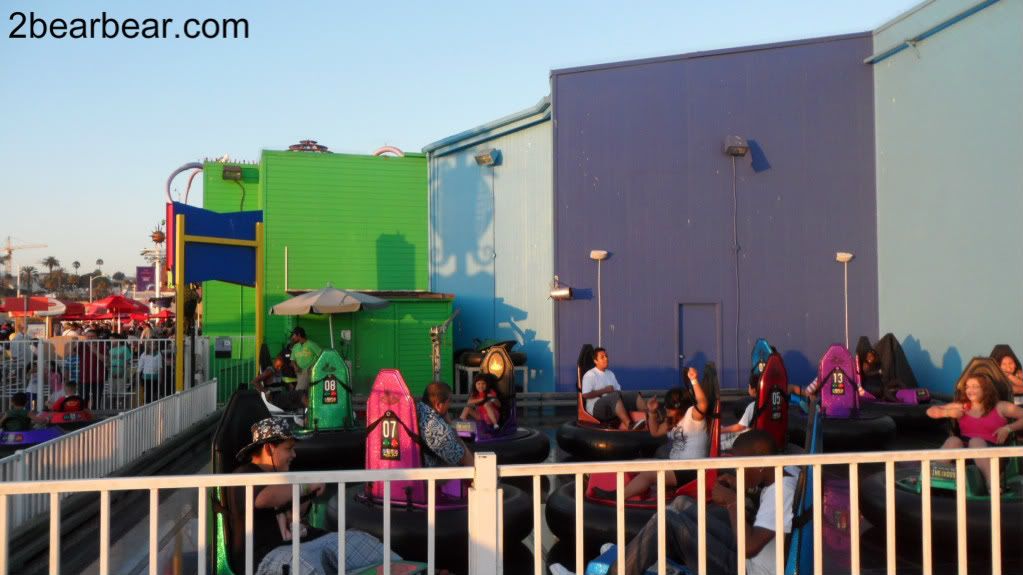 Bumper Float @ Santa Monica Amusement Park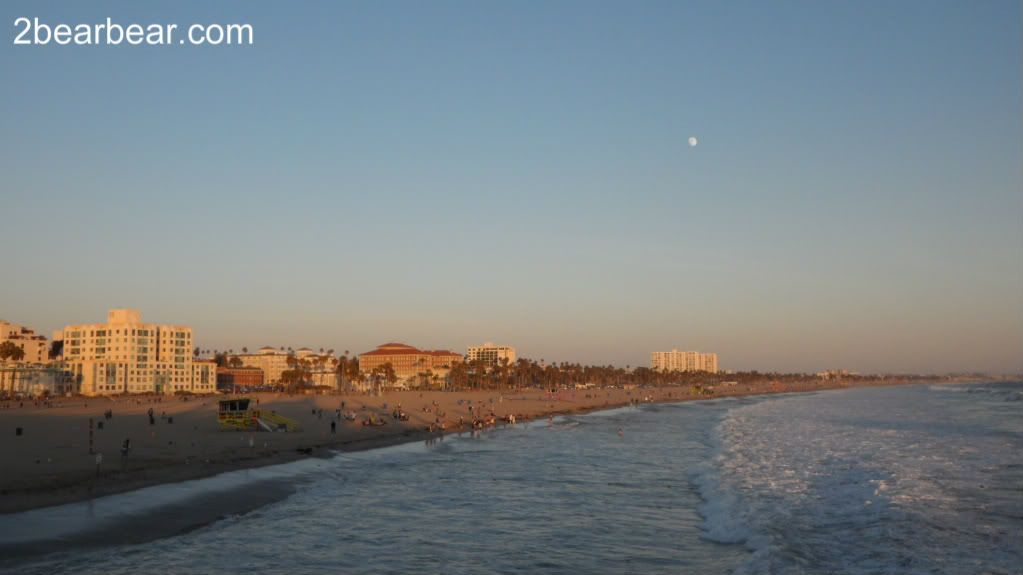 View of the Santa Monica Beach from Santa Monica Pier
Along the way, we also passed by a shop that is dedicated to the famous Route 66…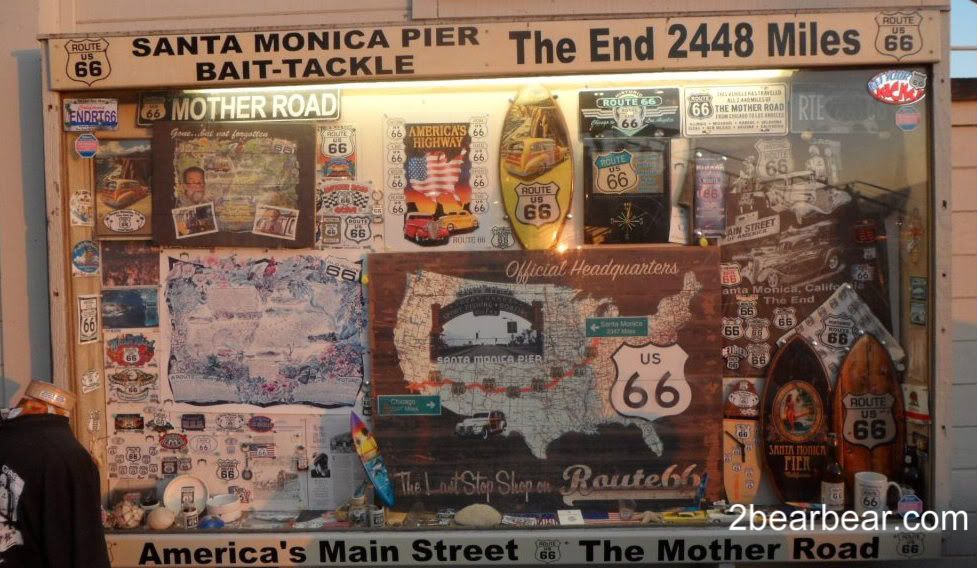 Outside of Route 66 shop @ Santa Monica
Here, you can take home some souvenirs and learn more about the history of this iconic and historic route.
At the end of the pier, we took a shot (pictorial) back towards the beach…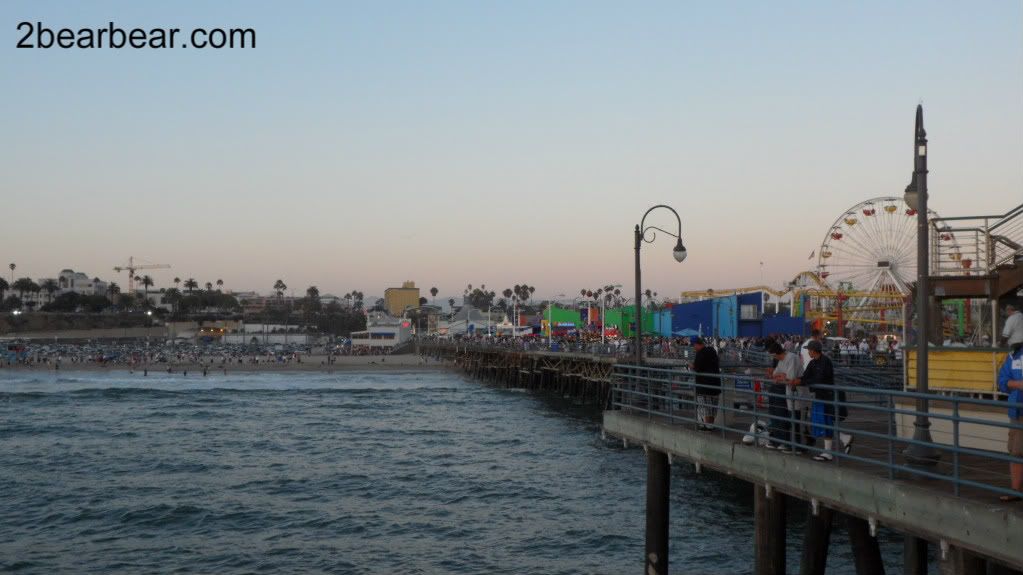 View of Santa Monica Beach from end of Santa Monica Pier
As the day drew to a close, we indulged in a cone dog (the person who invented this is a genius!) and enjoyed the breath taking sunset…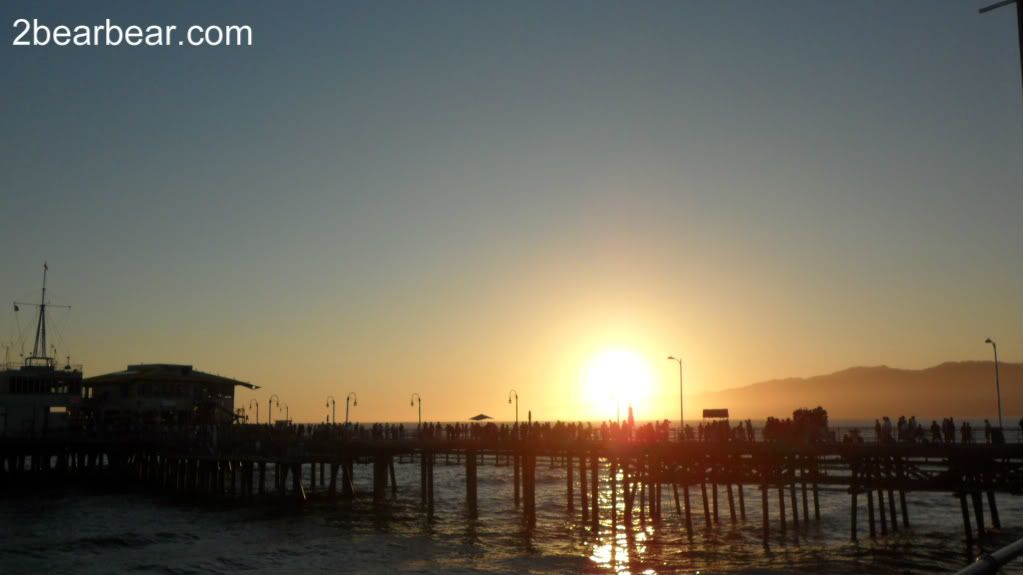 Breath Taking Sunset @ Santa Monica
With that, we concluded a leisurely yet thoroughly enjoyable visit to Santa Monica. And with regard to the Savage Garden song, it totally changed our perception altogether. The gloomy image has transformed into a cheerful and family oriented destination!
We'll leave you now to decide which of these iconic ferris wheel you love best. With lights or without lights?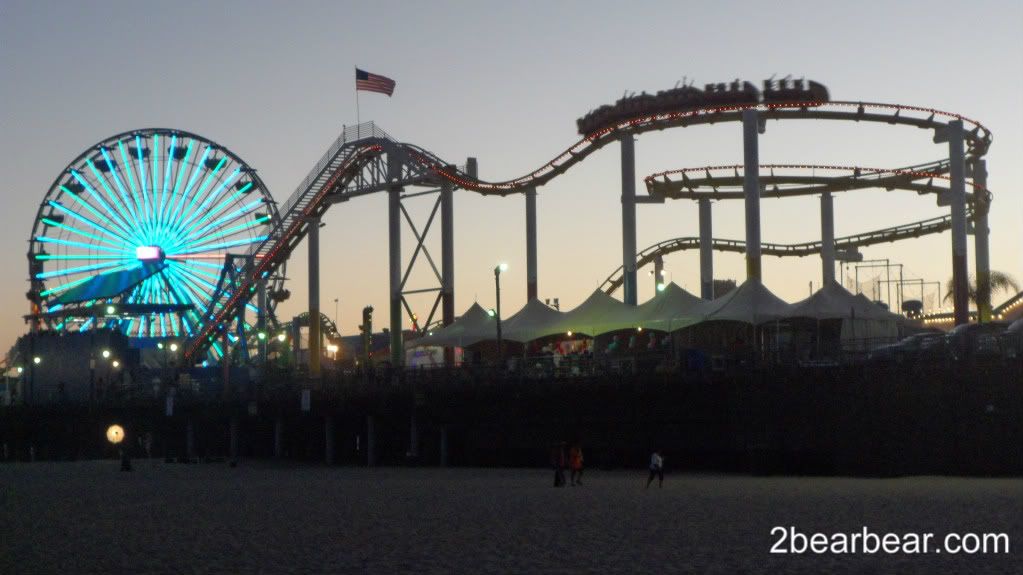 View of Ferris Wheel and Roller Coaster at Santa Monica (With Light)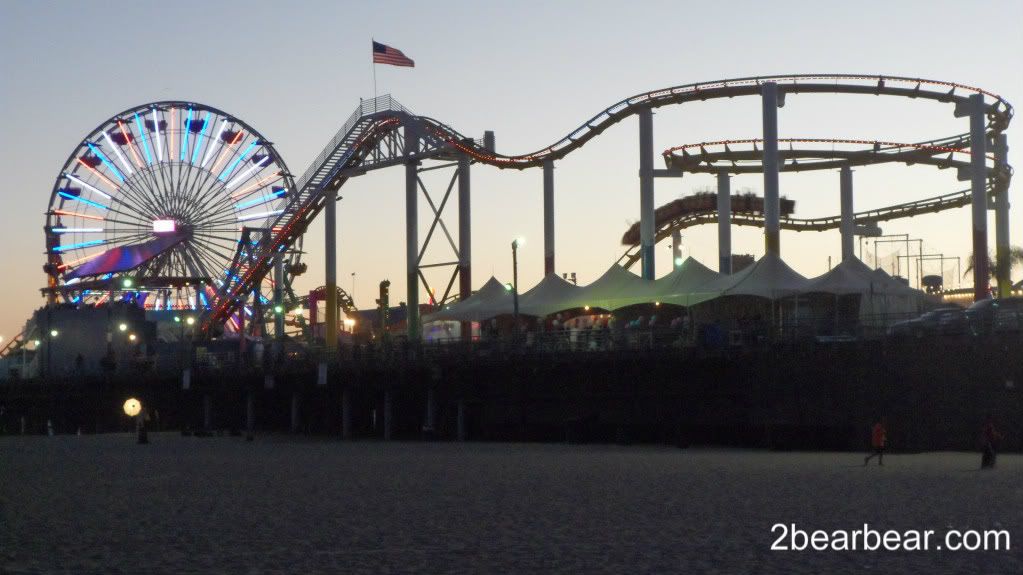 View of Ferris Wheel and Roller Coaster at Santa Monica (Without Light)
If you enjoyed our content, "Like" us on Facebook Today!

Related posts: