Many people have told us about the side trips that you can make from Hong Kong. The main recommendations are usually Macao and Shen Zhen. We totally enjoyed Macao (especially the Historic Centre of Macao) but not so much for Shen Zhen. So this post is to let our readers know that you should only make a side trip to Shen Zhen if you are interested in the following…
Hong Kong to Shen Zhen Reason No. 1: You are interested in wholesale goods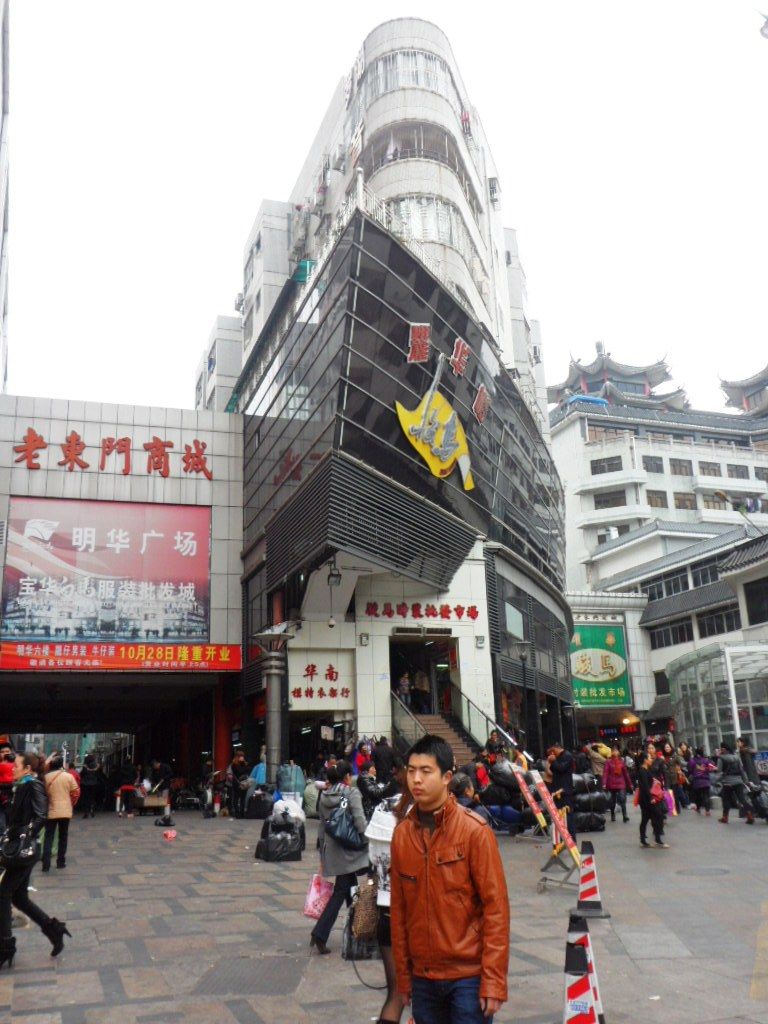 Wholesale centre at Old Dong Men Shen Zhen
The Old Dong Men (老东门商城) shopping area is actually a wholesale centre. As you can see from the picture above, many merchants from all over the city come to sell or get their goods here. There are also many Singaporeans who make regular trips here to source for goods to be sold in Singapore or to be sold online (not us, not us!)
Hong Kong to Shen Zhen Reason No. 2: You are looking for cheap food and shopping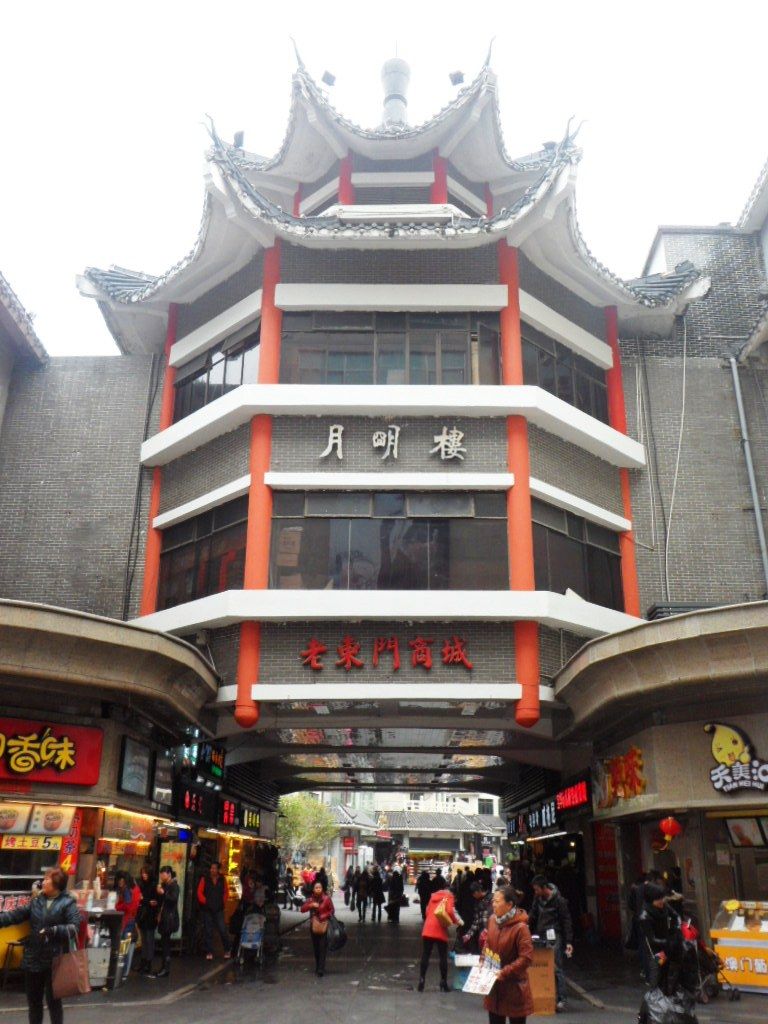 Entrance to Old Dong Men Shopping District (老东门商城)
At the Old Dong Men Shopping District, there are loads of shopping opportunities…
Cheap Manicure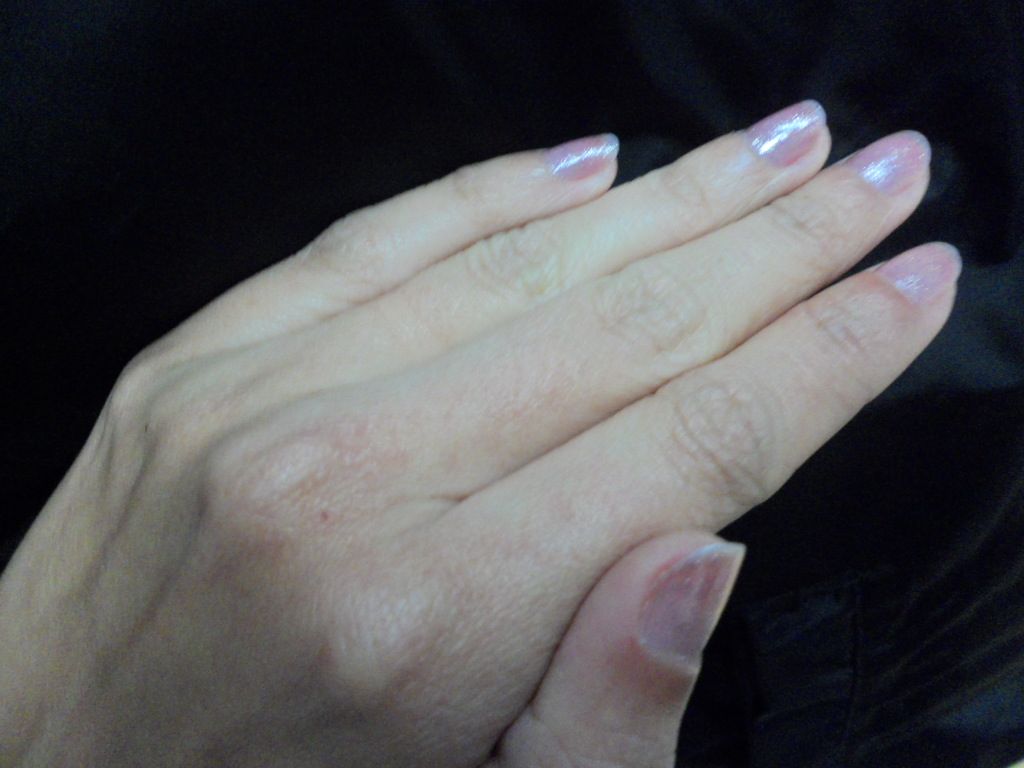 Kate did her manicure for ONLY 15RMB (2.5USD!!)
Cheap Food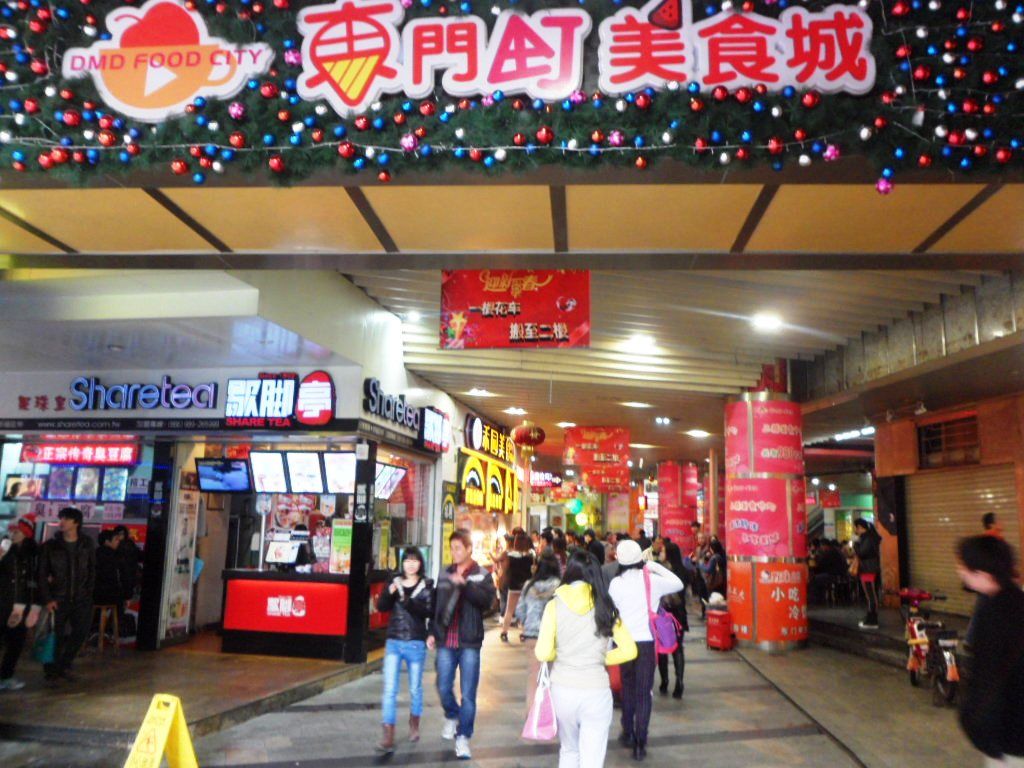 Lunch at Dong Men Food Court – Loads of variety (and BBQ meat) at much cheaper prices compared to HK
Cheap Shopping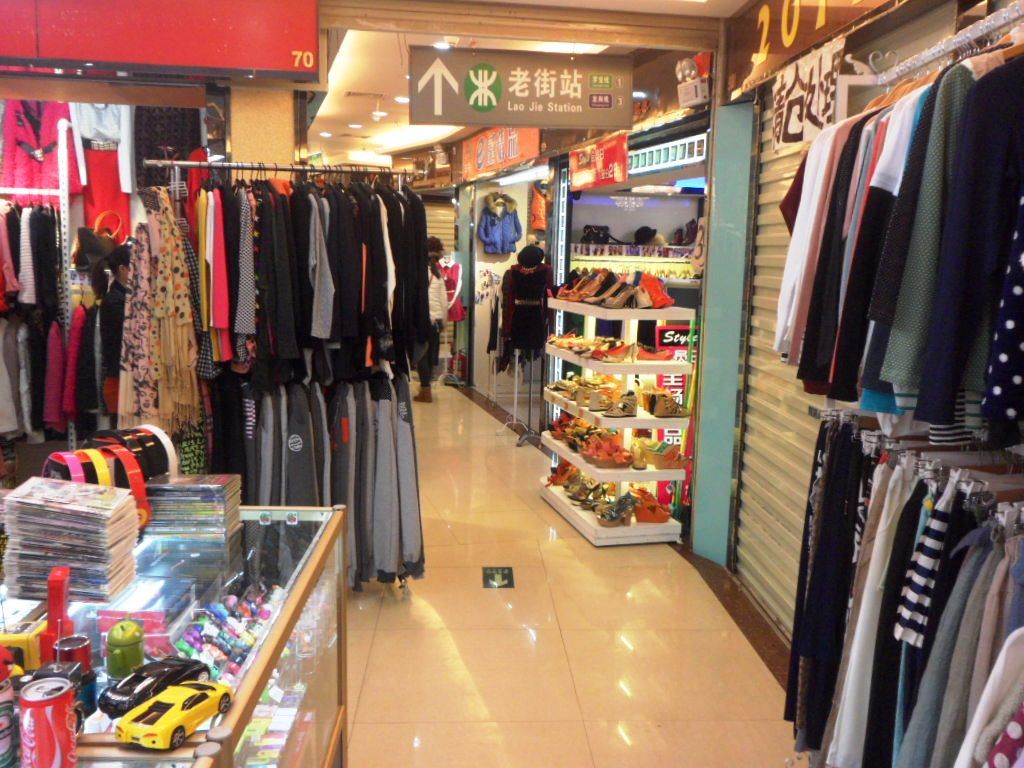 Endless shopping opportunities for you shopaholics out there!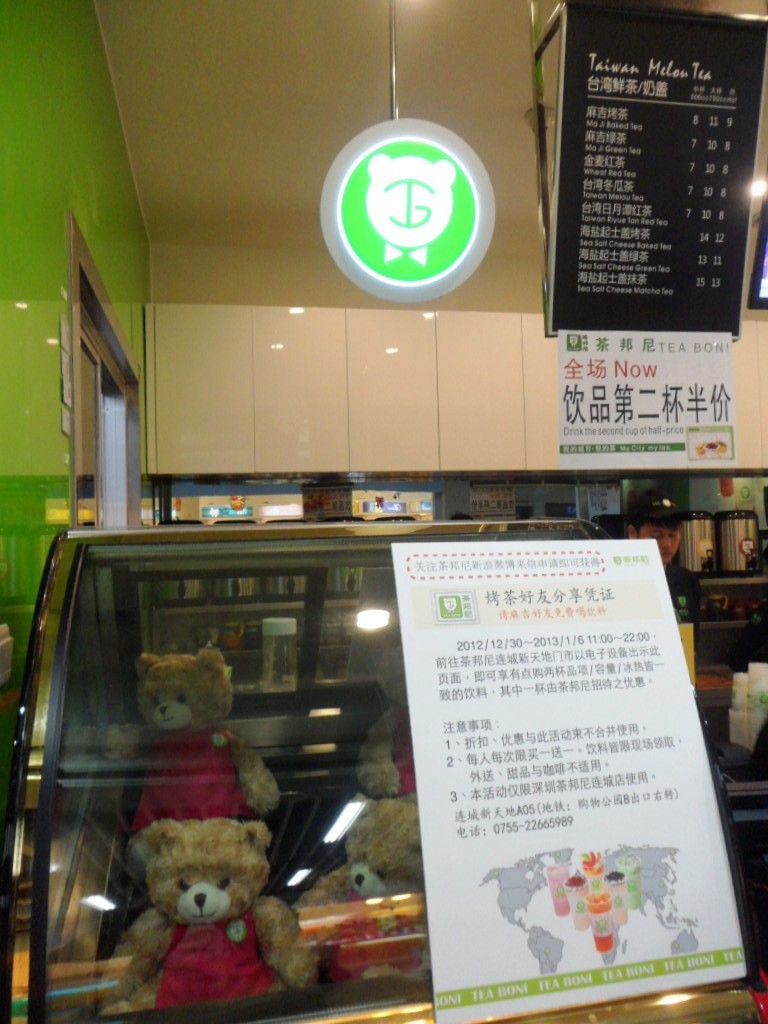 Bear Tea Place at Link City Shen Zhen
You can also choose to take a walk from the Convention Centre all the way to the next MTR shopping park via the Link City. Again prices are cheaper compared to HK (guess thats why Hong Kongers themselves make trips here – somewhat like Singapore and Malaysia). But you have to note that most shops do not accept conventional credit cards like VISA and MASTERCARD. Hence, you will have to equip yourself with some RMB (Ren Min Bi).
How we got from Hong Kong to Shen Zhen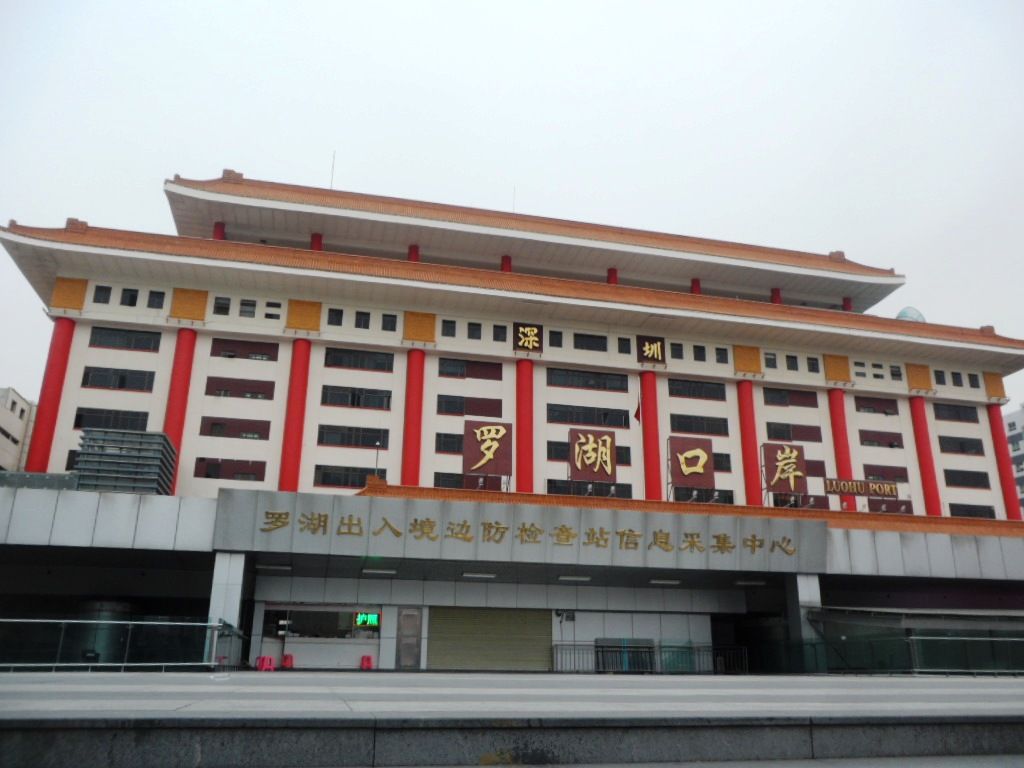 Luo Hu Port
It is relatively easy to get from Hong Kong to Shen Zhen. For us, we took the MTR from Mong Kok to the Luo Hu check point. It was about a 40 minutes right. Once you exit, you will notice this big structure that indicates to you that you have arrived in Luo Hu, Shen Zhen, China.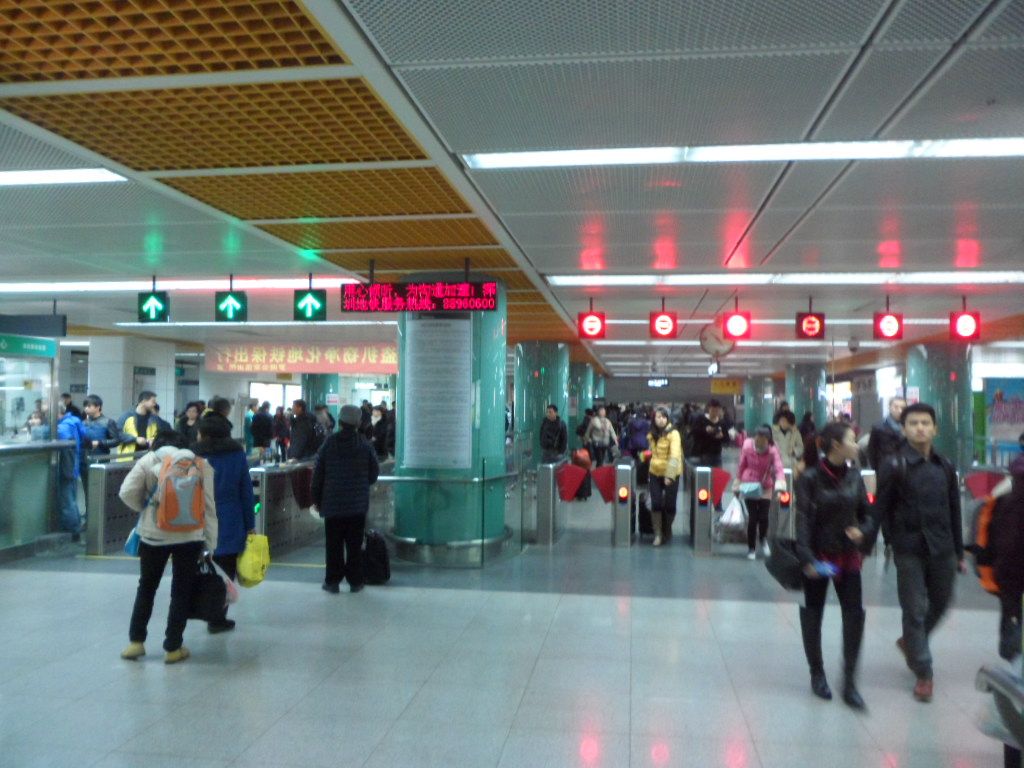 Exiting Check Point to Shen Zhen MTR
After exiting the check point, simply follow the signs to the Chinese MTR.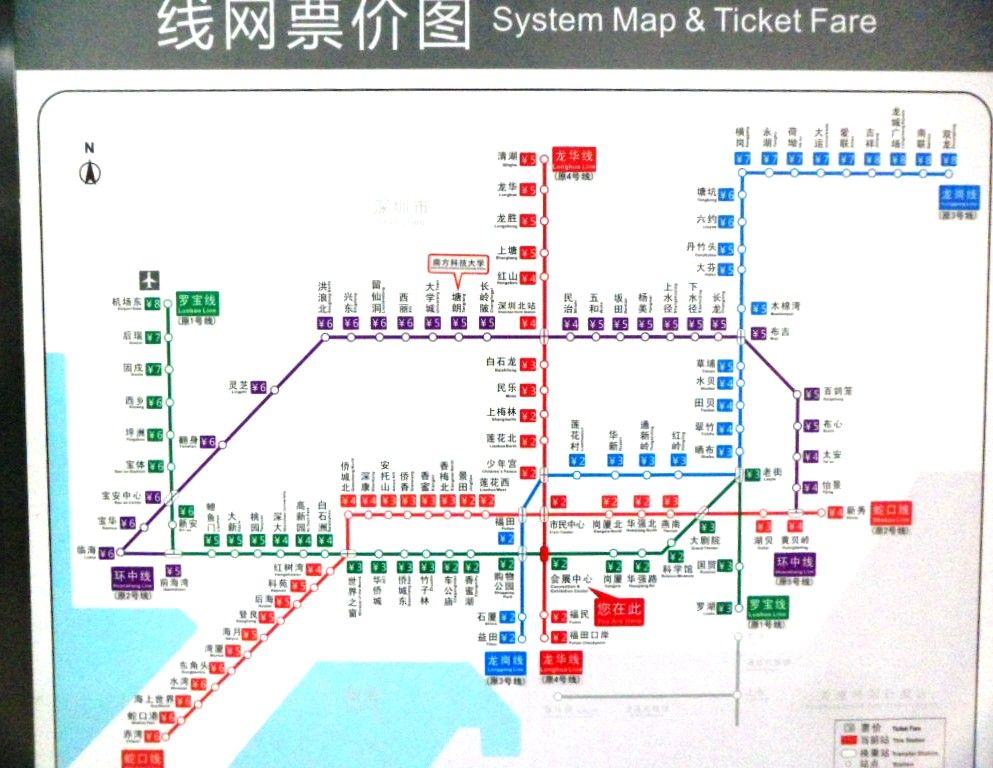 Map of Shen Zhen MTR
As you can see from the Shen Zhen MTR map above, it is relatively convenient to travel around in Shen Zhen via MTR and the rides are fairly cheap as well. Most rides cost less than a dollar.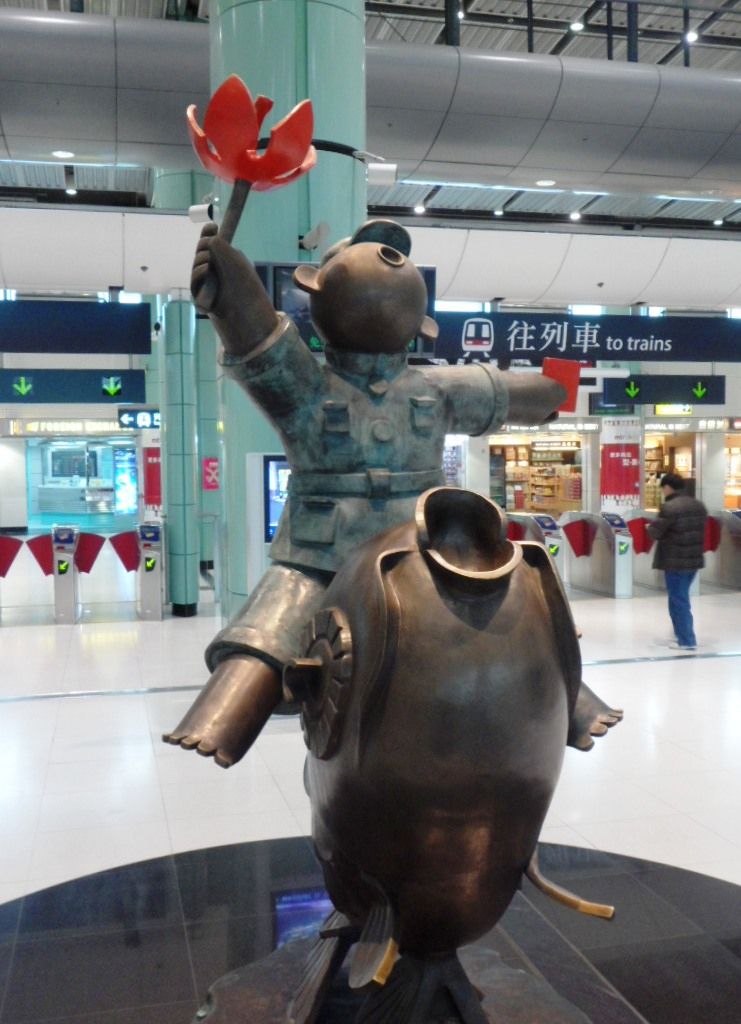 Statue on the way out of Hong Kong immigration enroute back
If you enjoyed our content, "Like" us on Facebook Today!

For your convenience, we have arranged for the best hotel deals in Shen Zhen right here!
All in all, it was a nice experience to have taken a trip to Shen Zhen. To experience that China is no longer as ulu as we thought and the food culture as well (had quite a number of spicy foods and BBQ meats). Bet Kate totally enjoyed her cheap manicure.
But if you ask me if I would take the trip back again? Given the long journey and the similarities of a modern city, I would likely say no.
Nonetheless, share with us your experience at Shen Zhen in our comments section below!
Related posts: