There is only one word to describe Peacock Garden Bohol: Awesome!
It costs us about SGD240 per night inclusive of taxes, and it was worth every single cent of it!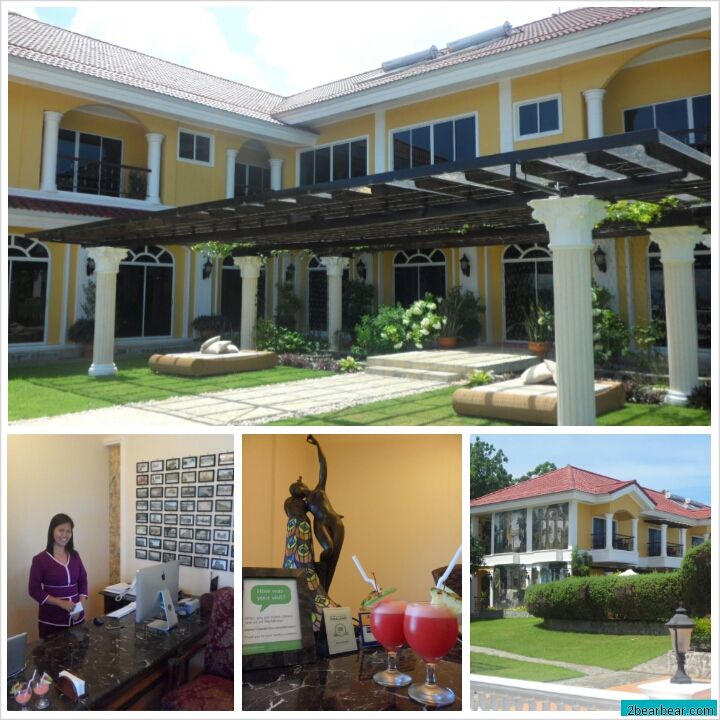 Reception at lobby of Peacock Garden and Welcome drinks

Map of Peacock Garden Bohol
Peacock Garden Bohol – Premier Infinity Pool and Seaview Room

Premier Infinity Pool and Seaview Room Peacock Garden Bohol
The Premier Infinity Pool and Seaview Room is simply the best room at Peacock Garden. Not only do you get to enjoy the luxuries of a huge bedroom (staff even decorated our bed for our anniversary!), classy bathroom, cable TV, L'Occitane toiletries and of course this…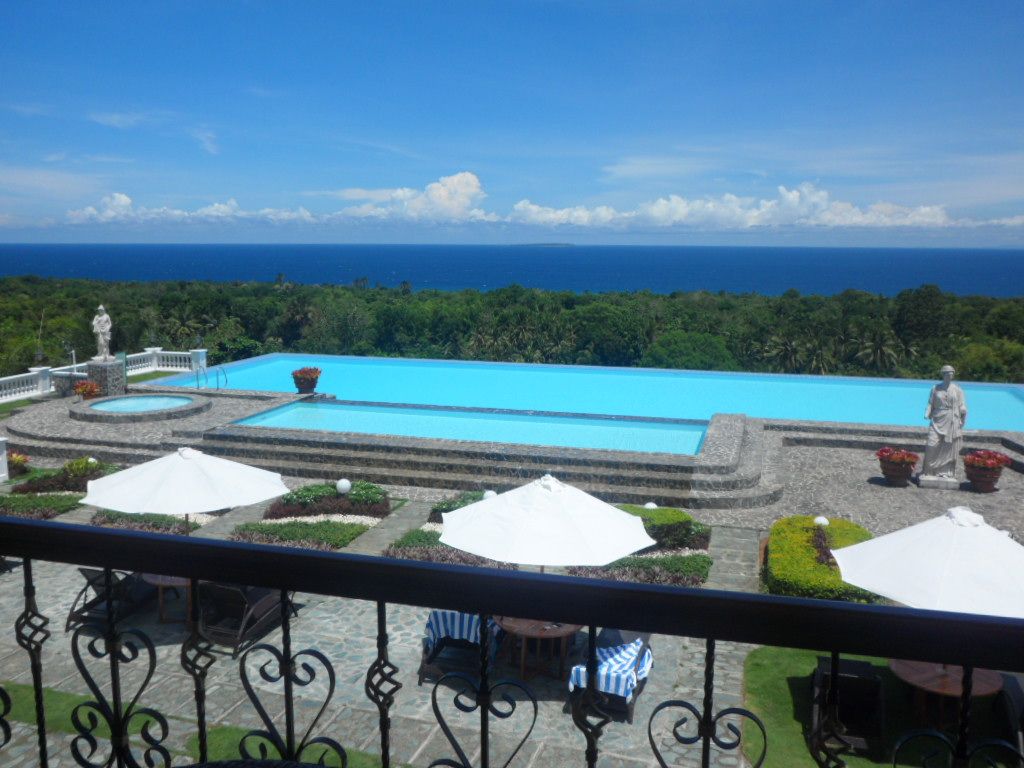 Magnificent view over the infinity pool and ocean!

Tour of the Premier Infinity Pool and Seaview Room at Peacock Garden Bohol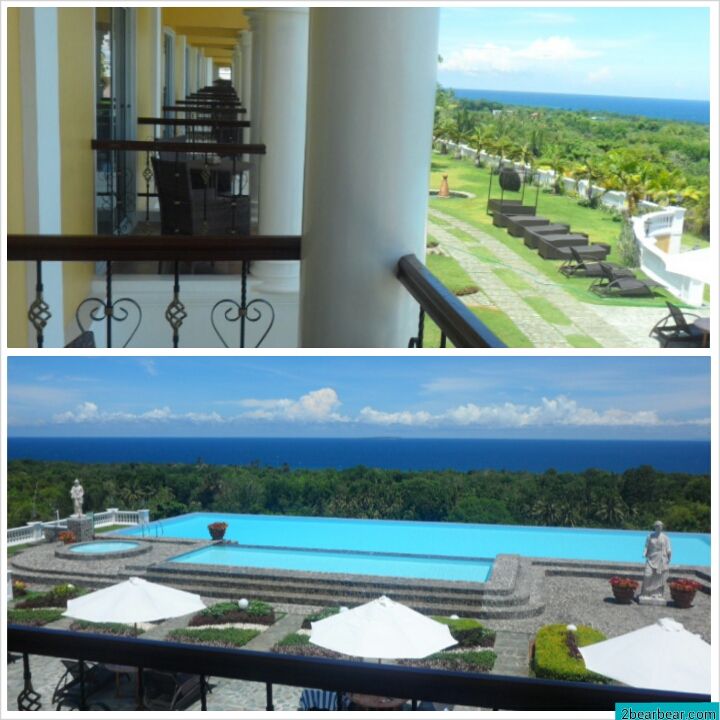 Balcony and the soothing view once again!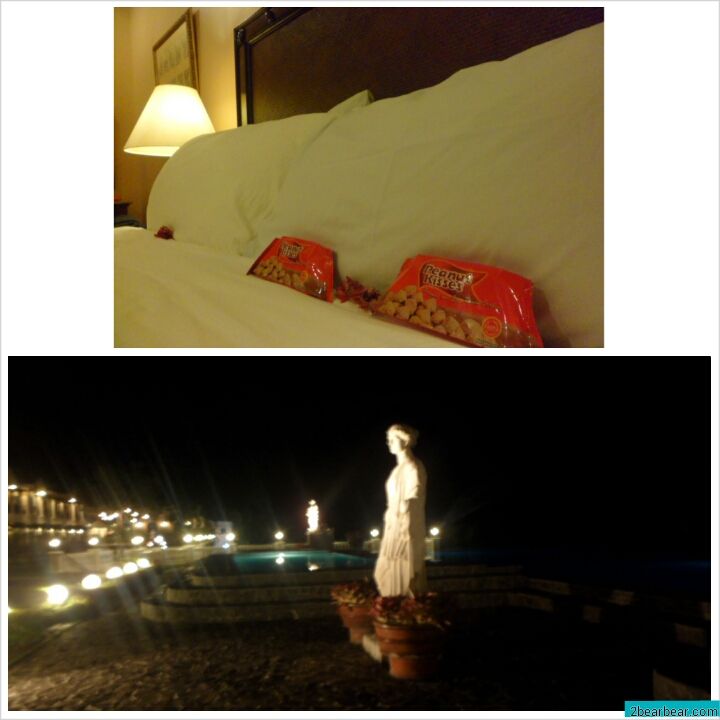 Turndown service of Bohol Kisses / Night view of the pool
During our stay, we learnt something new (or at least Tom learnt something new). And that is turndown service. Turndown service is usually the practice of the housekeeping staff to make your bed and basically tidy up your room. However, at some hotels (such as Peacock Garden), they will leave an item of confectionery or chocolate and this time we got Bohol Kisses, a peanut based snack!
Facilities at Peacock Garden Bohol
Infinity Pool and Jacuzzi of Peacock Garden

Infinity pool and jaccuzi
Remember the contest we opened some time back? The video above was taken from the infinity pool and we asked our readers to guess where the video was taken from to win some memorabilia from 2bearbear.com. Unfortunately, the prizes were left unclaimed. Do look out for our next contest yah?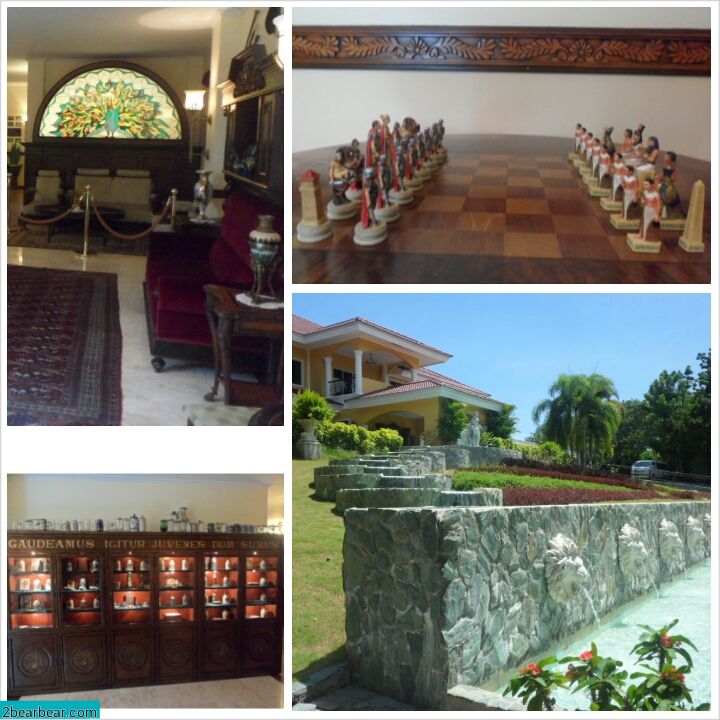 Interior and Exterior of Peacock Garden
As you approach Peacock Garden Bohol Hotel, you will notice the beautiful fountain lined by these lion figure heads. As you enter the lobby, you'd notice the collection of german mugs of the owners. There's also a chess set – which we had a game on. Kate surprisingly does not know how to play international chess! Things we learn about each other on our travels… :p
Old Heidelberg Restaurant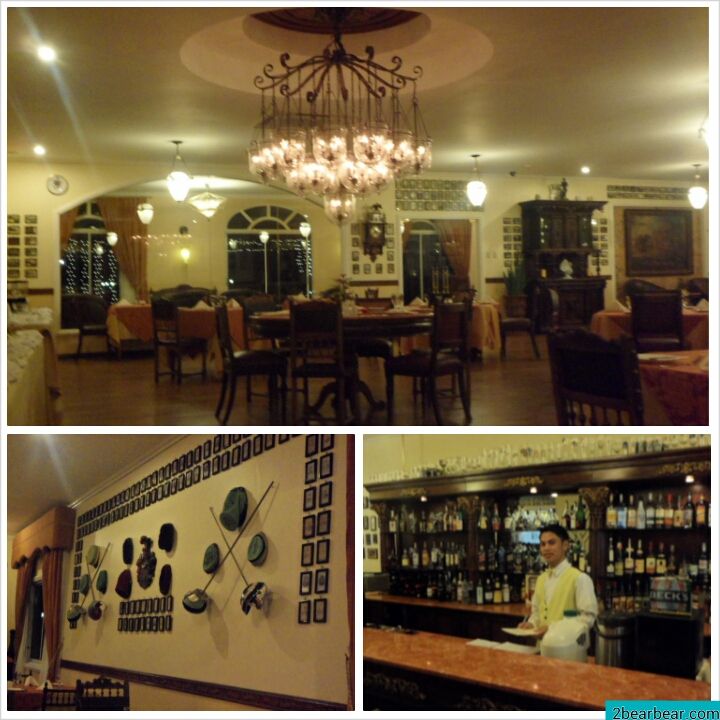 Interior of Old Heidelberg Restaurant
Moving in, you'll see the bar as well as the Old Heidelberg Restaurant where they serve quality german cuisine and of course local ones as well.
Angus the Peacock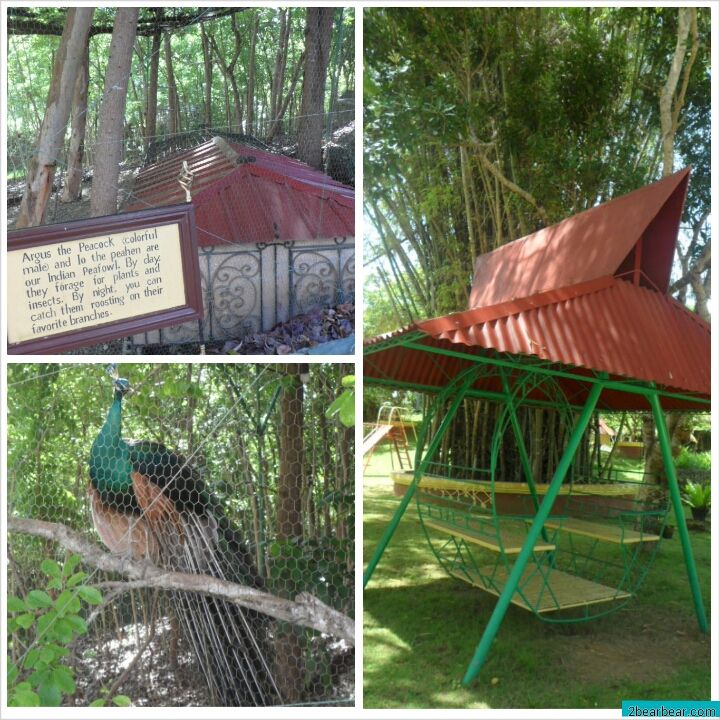 Angus the peacock
Probably why Peacock Garden Hotel is named as such. Angus is the resident peacock and you'll be able to see him walking around sometimes…
Fontana Aurelia Spa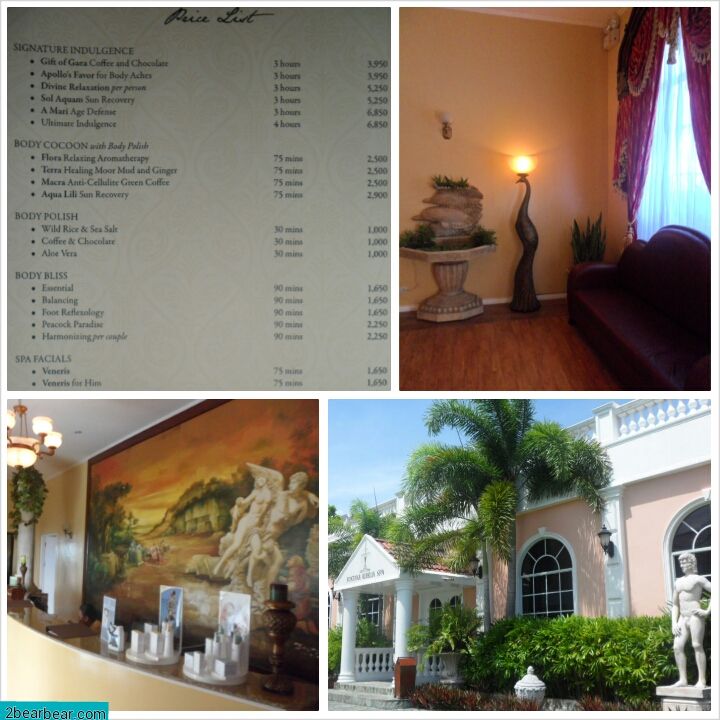 Fontana Aurelia Spa at Peacock Garden Bohol

Interior of Fontana Aurelia Spa
Kate experienced a massage at the Fontana Aurelia Spa and she thoroughly enjoyed it. The interior of the spa was classy and one of the rooms has an angle view of the ocean as well. After the massage, there's also a bath and foot spa treatments available. A great way to enjoy a staycation.
Dinner at Old Heidelberg
Speaking of staycations, to do so, the restaurants ought to have great food right? And at the Old Heidelberg, we were surprised by the excellent standard (really close in terms of authenticity to german fare) and we had 2 nights of dinner here…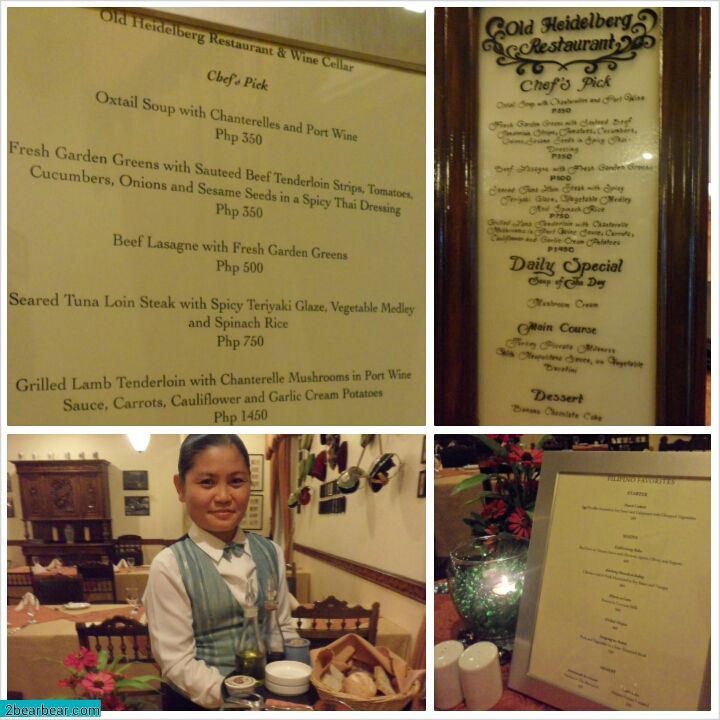 Menu and server with selection of bread at Old Heidelberg Restaurant Peacock Garden

Kaderatang Baka – Filipino Beef Stew and Jaeger Schnitzel with Spaeztle – stewed pork with a type of starchy pasta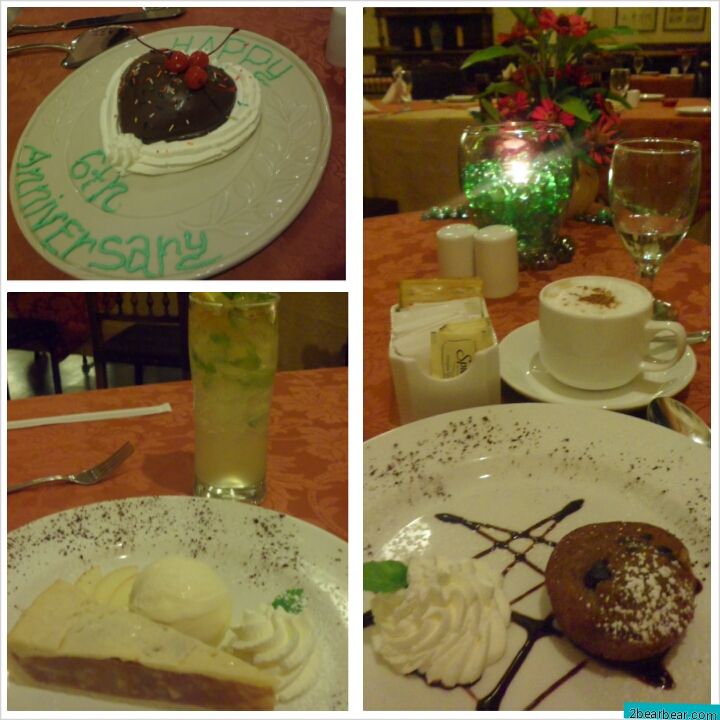 Complimentary Anniversary Cake, banana chocolate cake and apple pie with ice cream – with Mojito and Cappucino!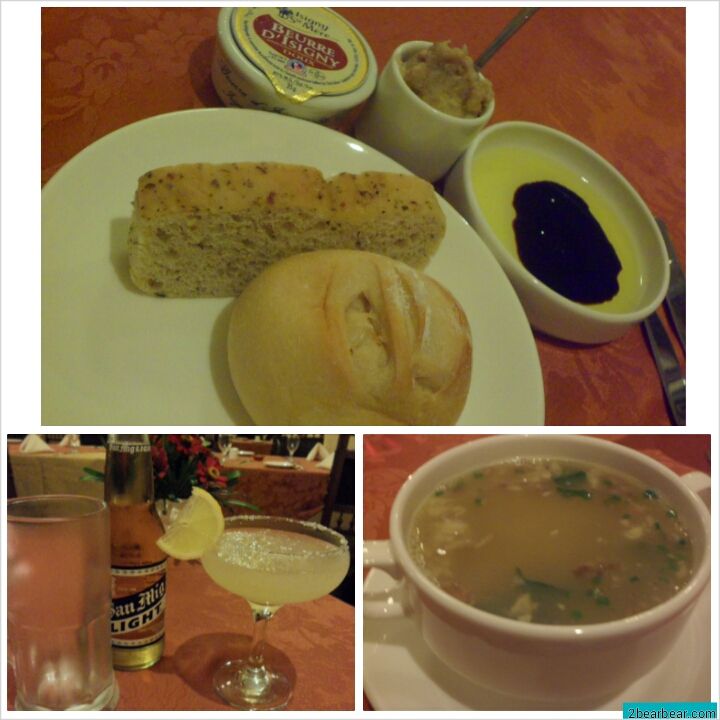 Frozen Margarita/San Miguel with selection of breads with olive oil, balsamic vinegar, pork fat garlic mushroom apple sauce with clear chicken soup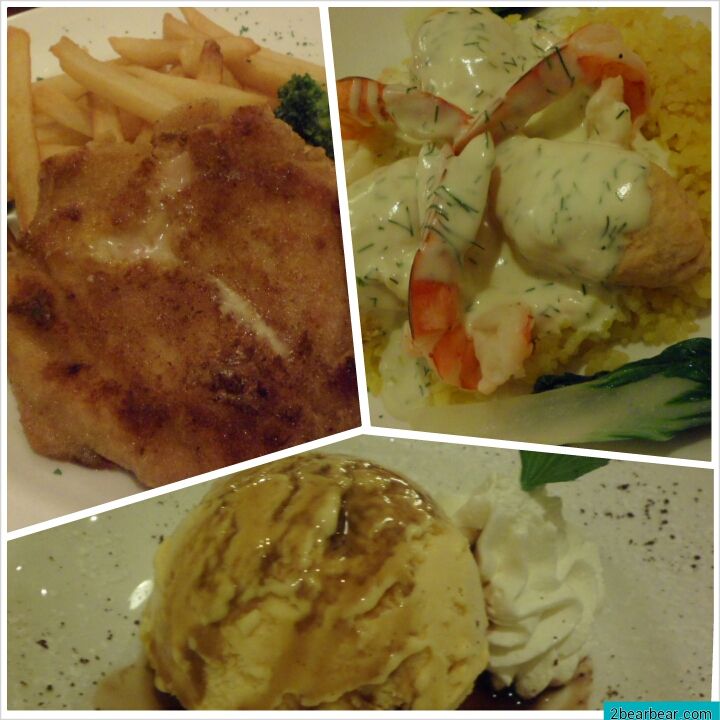 Chicken Cordon Bleu and Norwegian Salmon with Prawns in dill sauce / Mango ice cream with cream of cassis
All the meals at Old Heidelberg Restaurant were a pleasant surprise. All of the above tasted great. In addition, the prawns were exceptionally fresh and succulent. The cream of cassis was also something new for us. Turned out that the liquer-based cream went really well with the mango ice cream – who knew?
Breakfast at Peacock Garden Bohol
Peacock Garden may be not so accessible, tucked away in the countryside, but you do not have to worry about going hungry or finding good food. I think we cannot stress enough how delicious the food is at Peacock Garden. What we loved about the breakfast is that it is semi-buffet style. You can order your hot mains with the choice of different sides, and while waiting for your food, you can try the selection of cheese and cold cuts, cereals, and native sweets.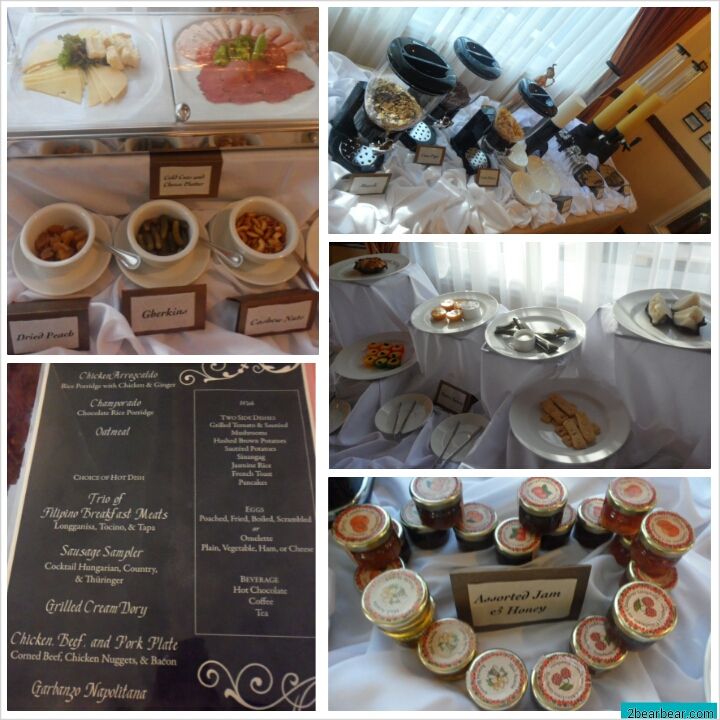 Healthy and yummy breakfast at Peacock Garden Bohol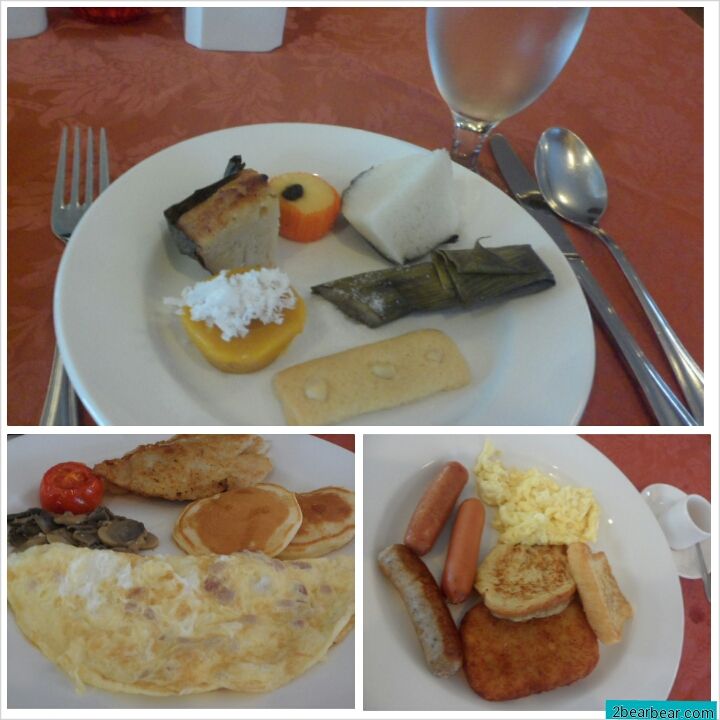 Sausage sampler with scrambled eggs cream dory with omelette and plate of native sweets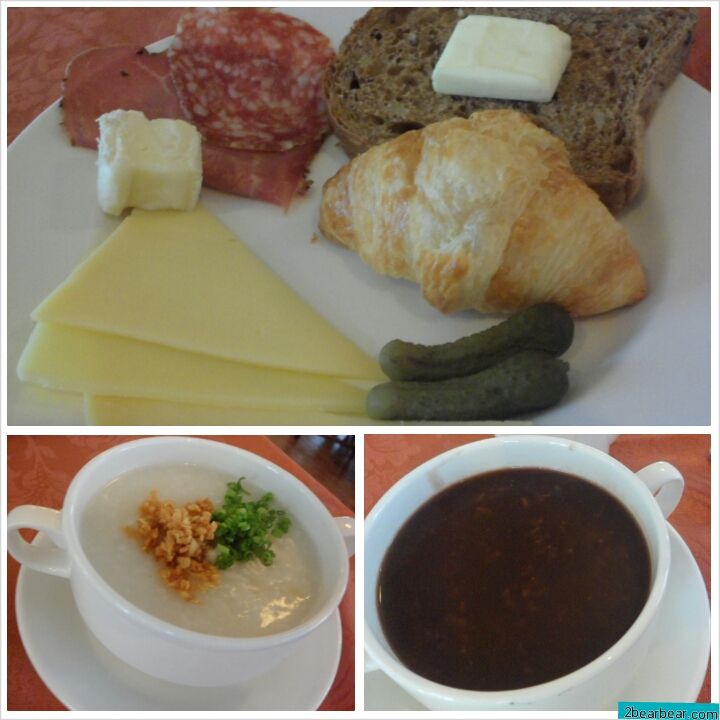 Plate of cheese and meats with chicken porridge and chocolate rice porridge
Like the breakfast at Raffles Hotel, Peacock Garden Bohol offers a semi-buffet style where you can choose from a few choice of mains and enjoy the cold buffet/dessert separately. Food was great but dont try the chocolate rice porridge – unless you're in an adventurous mood…
If you enjoyed our content, "Like" us on Facebook Today!

For your convenience, we have arranged for the best hotel deals in Bohol right here!
The truth is, Peacock Garden could well be one of the best hotels that we've stayed in so far. The views from our room, the infinity pool, classy atmosphere, excellent food and impeccable service (did we mention that we were almost always greeted by all the staff in the hotel?). If you're in Bohol and perhaps celebrating an anniversary like us, check in at Peacock Garden Bohol, you will certainly have a memorable time!
Related Posts
Cebu
8 Things to do and Attractions in Cebu Philippines!
How to get from Singapore to Cebu?
Oceanjet ferry from Cebu to Bohol: Fast and comfortable
CnT Lechon: The Best Lechon in Cebu?
Golden Cowrie Restaurant Cebu: For Authentic Filipino Food!
Eat, shop, eat, shop, till we drop in Cebu!
Filipino Breakfast at Alberto's Pizza Cebu!
Ayala Mall Cebu : Do What The Locals Do!
City Suites Ramos Tower: Good location with Great view!
Castle Peak Hotel, Cebu, Philippines: Good location, Low price!
Breakfast at Bo's Coffee: One of Philippines' top specialty homegrown coffee shop
Bohol
4 Top Attractions and Things to do in Bohol Philippines!
Peacock Garden Bohol : Awesome Premier Infinity Pool and Seaview Room!
Bohol Countryside Tour: Chocolate Hills, Tarsiers and More!
Amorita Resort Bohol: My little love…
Dolphin and Island Hopping Tour (Pamilacan, Balicasag, Virgin sandbar): A day of chasing dolphins and turtles
Related posts: