Please dont make the same mistake that we made when we visited St. Paul's Church in Malacca…
The mistake was this…
According to google map, St. Paul's Church is actually just a short walk from Dataran Pahlawan Melaka Megamall, just across the road right?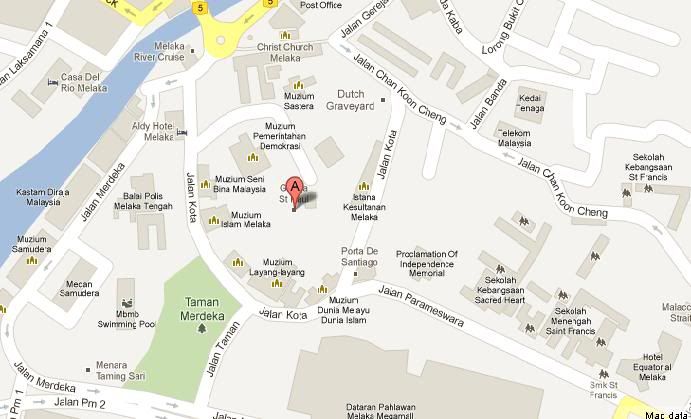 Map of Malacca Attractions
WRONG! There is actually a climb up the hill from A Famosa (aka Porta De Santiago). It's a climb with many steps at that!
So now we all know google maps dont include depth/height for its maps…
But back to our story.
St. Paul's Church Melaka was built in 1521 and refurbished in 1566.

Interior of St. Paul's Church Malacca

Video Tour inside St. Paul's Church
Today, it is a much visited tourist attraction in Malacca and is part of the Malacca Museum Complex which includes A Famosa (aka Porta de Santiago) as well as the Stadhuys.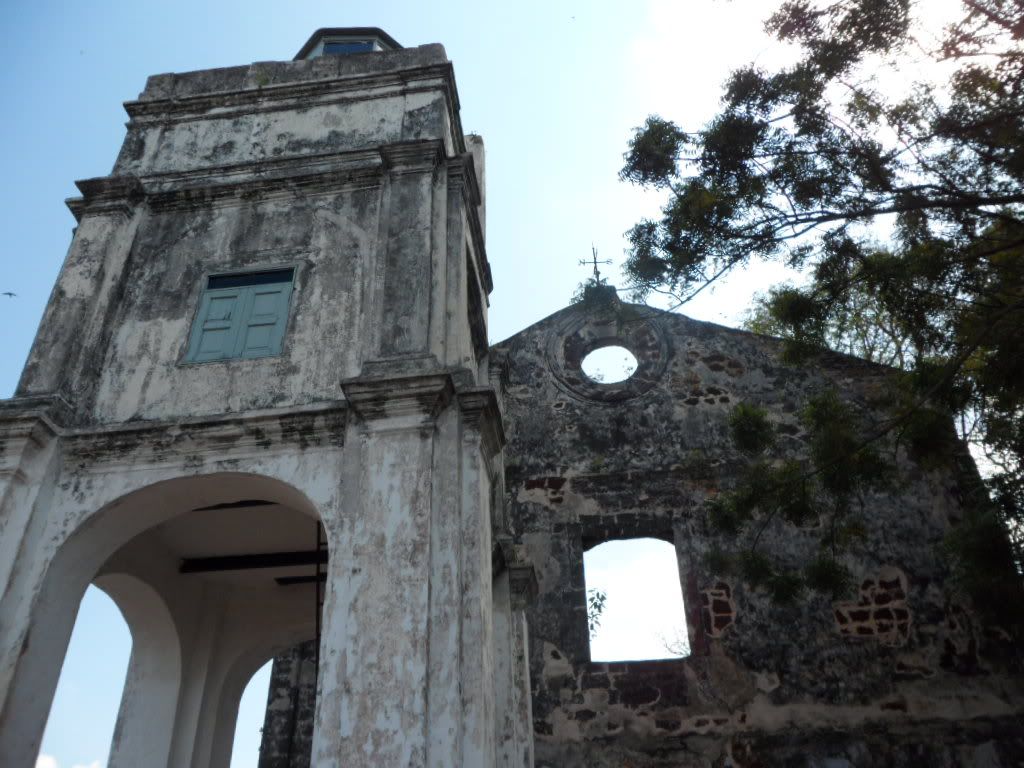 Front View of St. Paul's Church Melaka
Another interesting story about the St. Paul's Church is that it was actually a temporary burial site for Francis Xavier, a pioneering catholic missionary who was active in southeast asia during those times.
According to legend, he died out at sea but before he died, he told the sailors that he wanted to be buried in Goa India. So before his body was shifted to Goa, St. Paul's Church was the temporary burial site for about 9 months.
To commemorate Francis Xavier, a statue of him was erected and it stands just outside of St. Paul's Church overlooking the sea…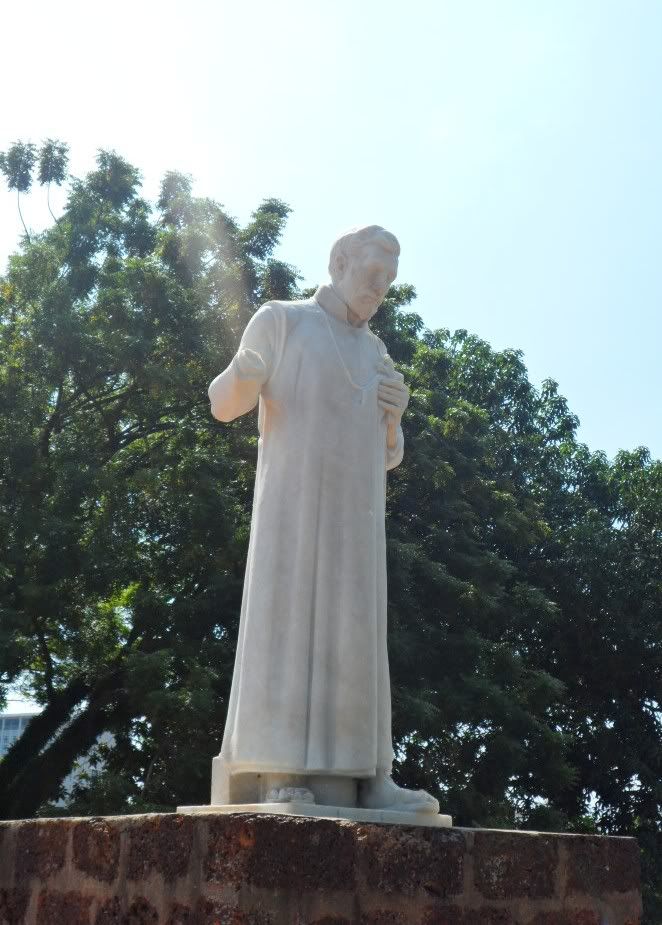 Francis Xavier's Statue at St. Paul's Church Melaka
Views from St. Paul's Church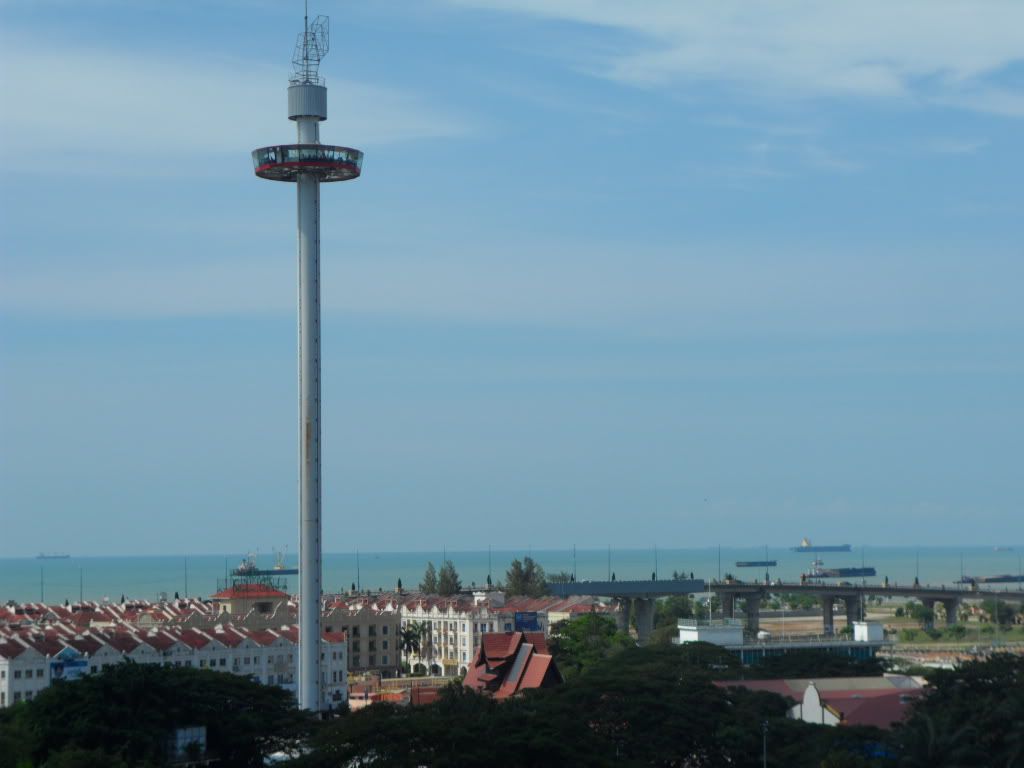 View of the Menara Taming Sari from St. Paul's Church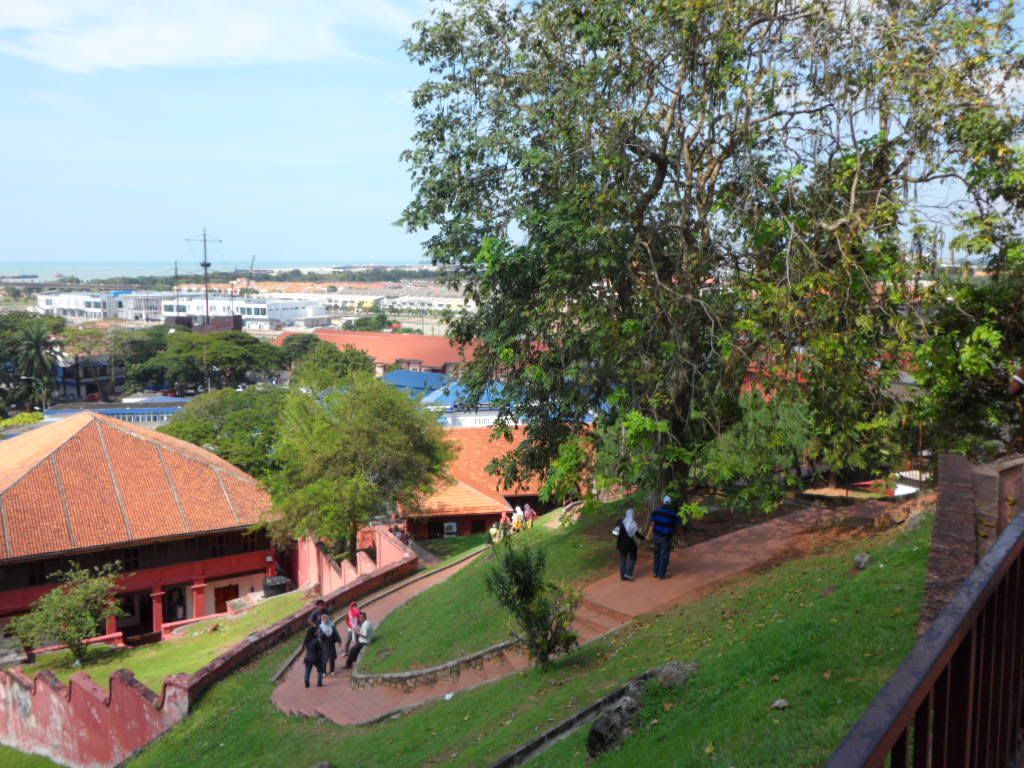 "Treacherous" Climb down from St. Paul's Church
So if you ever visit St. Paul's Church. Dont be mistaken that it is actually "just beside" A Formosa. Well…actually it is but after climbing those stairs!
You've been warned…
How to St Paul's Church Melaka
If you take a look at the map above again. The walk is pretty straight forward if you stay at the Hotel Equatorial Melaka.
Across the street from Hotel Equatorial is the Dataran Pahlawan Shopping Mall. If you follow it all the way through (either on the inside to avoid the sun in the day or on the outside to have some fresh air) you will arrive at the food court.
Take a walk out of the food court and up the stairs. You will then arrive at the A Famosa.
Walk through the gate and up those stairs and tada, you arrive at St. Paul's Church Melaka!
For your convenience, you can now check out the best hotel deals in Malacca right here!
Related posts
This post is part of our 3D2N travels in Malacca. Below, you can find other relevant posts covered during this trip!
Top 3 Things to do at Jonker Street aka Jonker Walk
Jonker 88 @ Jonker Street
Stadhuys Melaka aka Red Square or Dutch square
Best 5 stars hotel in Melaka : Hotel Equatorial Melaka
Battle of the Malacca (Melaka) Jonker Street Chicken Rice Balls : Which is better? Chung Wah Chicken Rice or Hoe Kee Chicken Rice?
Weekend Getaway and Staycation @ Philea Resort Melaka (Malacca)
Top Attractions and Things to do in Melaka : World Heritage City
A Leisure Stroll along the Melaka River
Trishaw Rides in Melaka : A Must-Do Activity!
Traffic Jams in Melaka : How bad is it really?
Restoran Ole Sayang – One of the most reputable Peranakan Restaurant in Malacca
Melaka Sultanate Palace Museum – Built without nails!
Melaka Maritime Museum – Museum within a Ship
A Famosa aka Porta De Santiago
St. Paul's Church
If you enjoyed our content, "Like" us on Facebook Today!

Related posts: