Taipa is one of the islands that is connected to the Macau main city. One of the main attractions here is the Taipa Village where you can take a walk through historic lanes and sites. Since we're staying at the Regency Hotel Macau, we decided to take a walk to Taipa Village, catch a glimpse of historic sites such as the Taipa Houses Museum and perhaps get some local pastries as gifts.
What to eat at Taipa Village Macau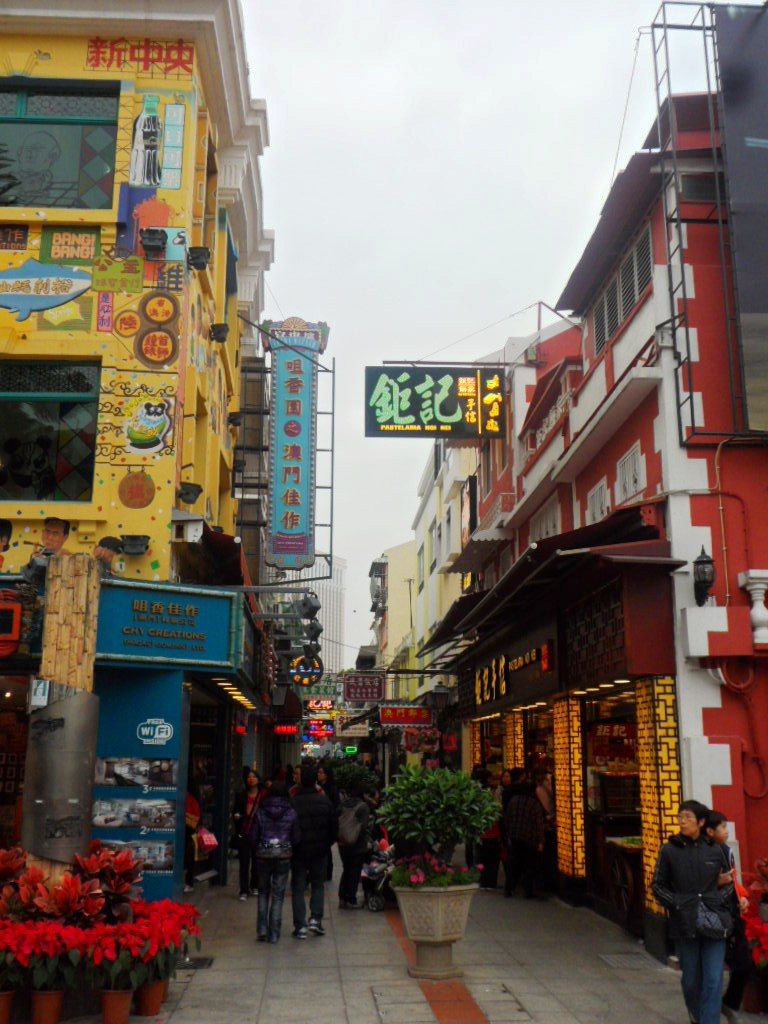 Main Street at Taipa Village
Once you reach the main walking street at Taipa Village, there are a couple of things that you should do. First, visit Koi Kei Pastry (鉅記). Well, because as true blue Singaporeans, you'd like free food tasting right? There's a large variety of food tasting available here. In fact, you can really skip breakfast altogether and have a meal there. Just remember to bring your own coffee yah?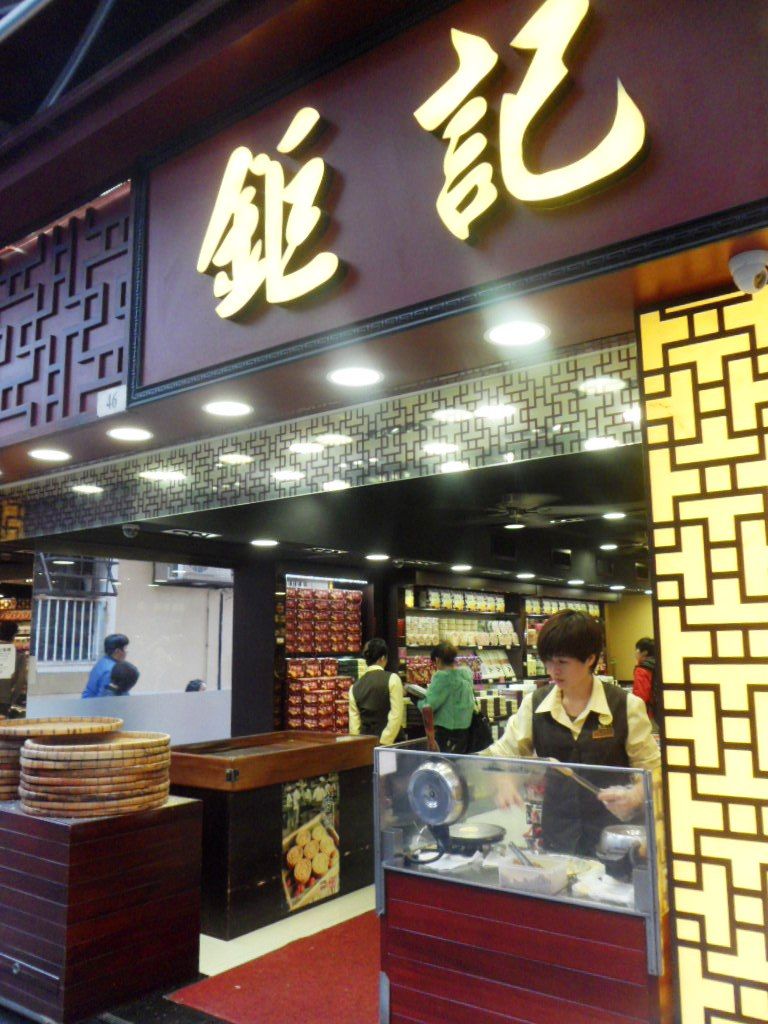 Koi Kei Pastry (鉅記) – Dont forget to try the almond cookies & seaweed eggrolls!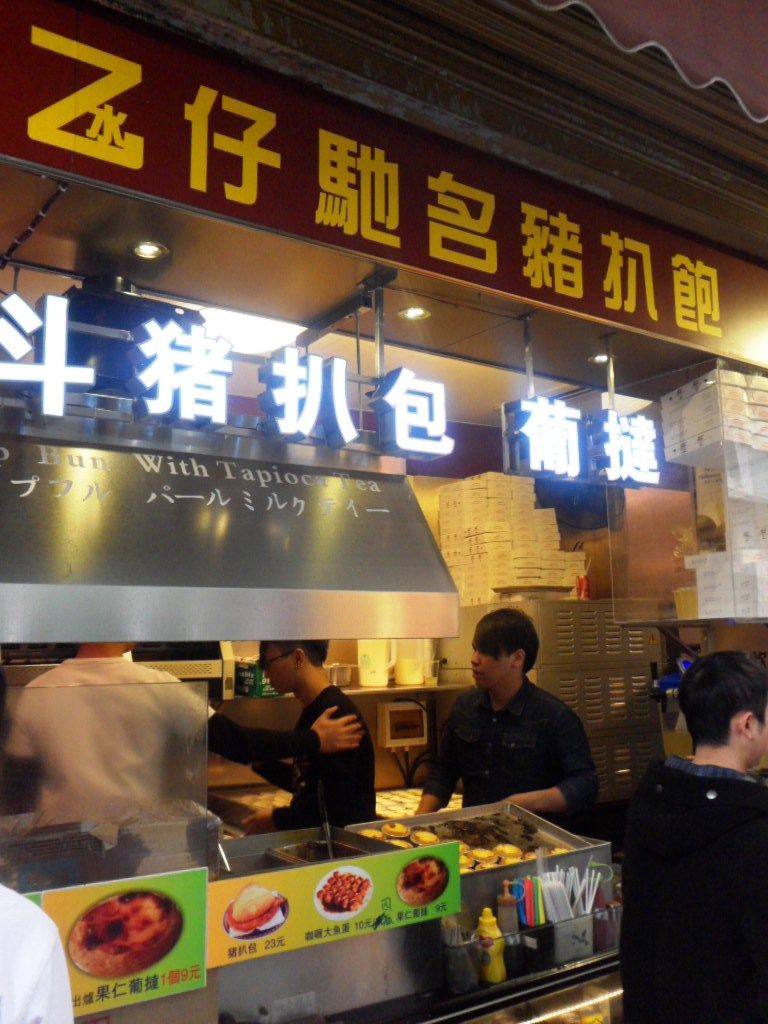 Macau's famous pork buns and portuguese egg tarts
Along the same street, besides the freebies that you can try at Koi Kei, do try out the famous pork buns and portuguese egg tarts of Macau. Before visiting Macau, we actually heard a "horror story" from our aunty who visited Macau some time ago. Since portuguese egg tarts were plentiful (sold at almost every corner of the street), she decided to put it off each time she saw it. Guess what? She left Macau without trying the portuguese egg tart!
So having learnt from this episode, we decided to sink our mouth into the first decent portuguese eggtart we saw and this was it…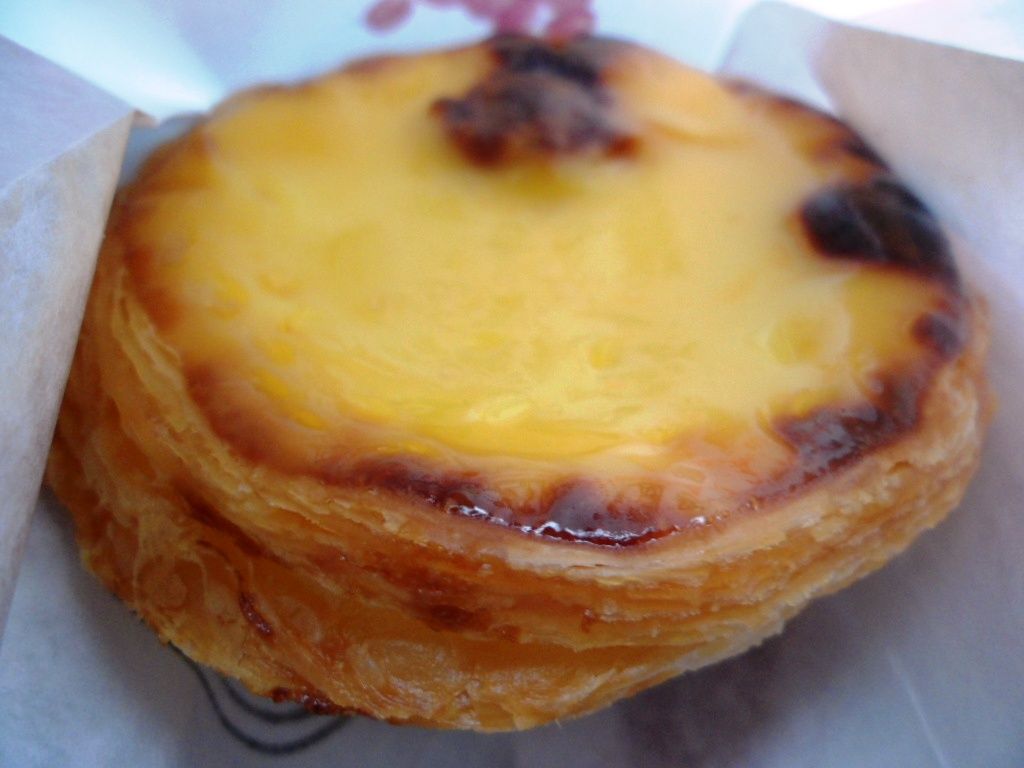 Macau's famous Portuguese eggtart
The thing we really enjoyed was that it was freshly, hot off the oven. The stall owner literally peeled the tart off its holder just before serving us. Piping hot, just the way to enjoy a great portuguese egg tart. The crust was fluffy and the tart itself was rich yet cuddly on the inside. Yummy, just that its a little oily. But well, something's gotta give right?
Attractions at Taipa Macau
Other than food, the main attraction at Taipa has got to be the Taipa Houses Museum.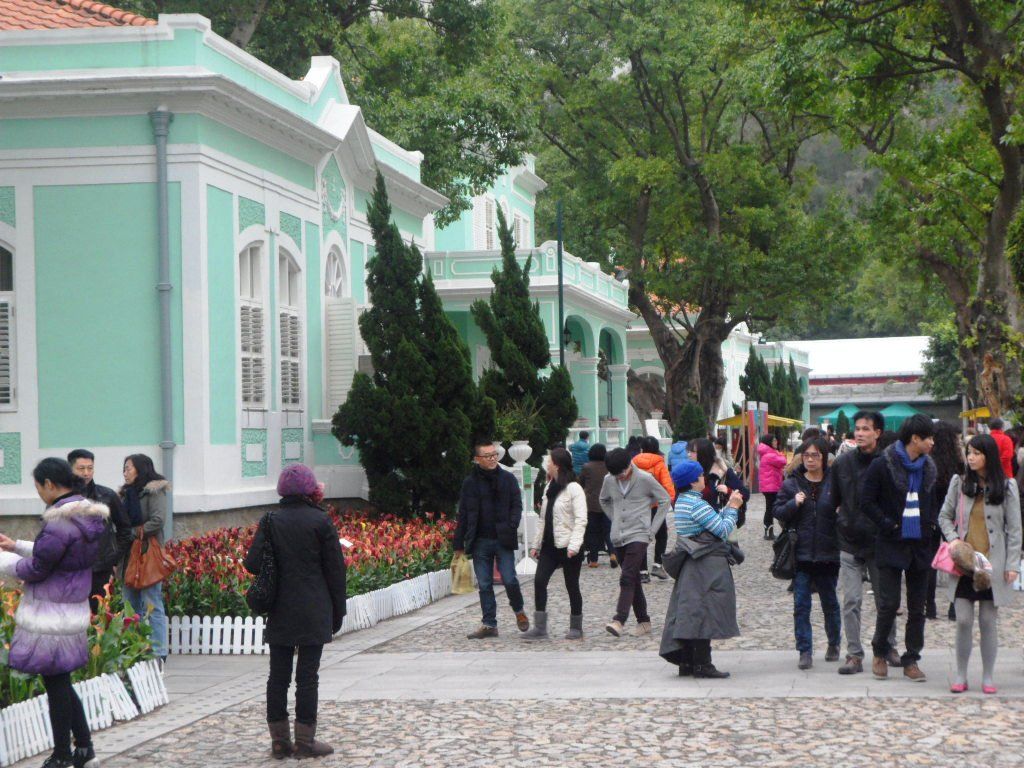 Houses Museum Taipa Macau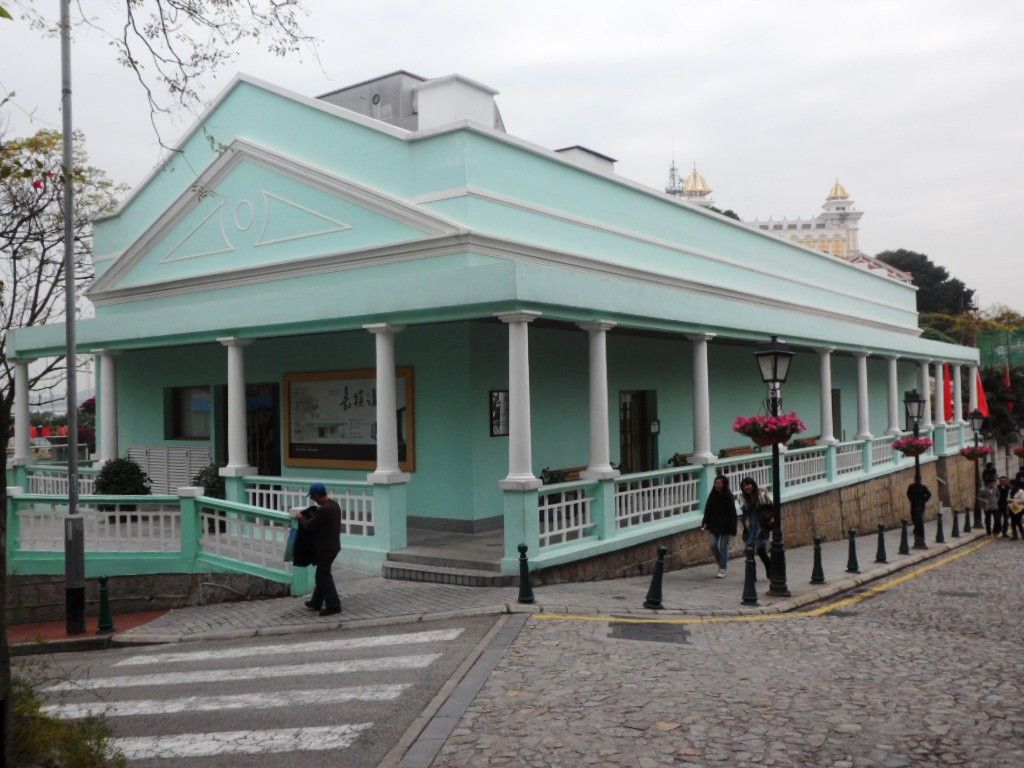 Another view of Houses Museum Taipa Macau
These are old colonial houses that have been restored and are now open to the public to have a look at how colonial living was like back in the days.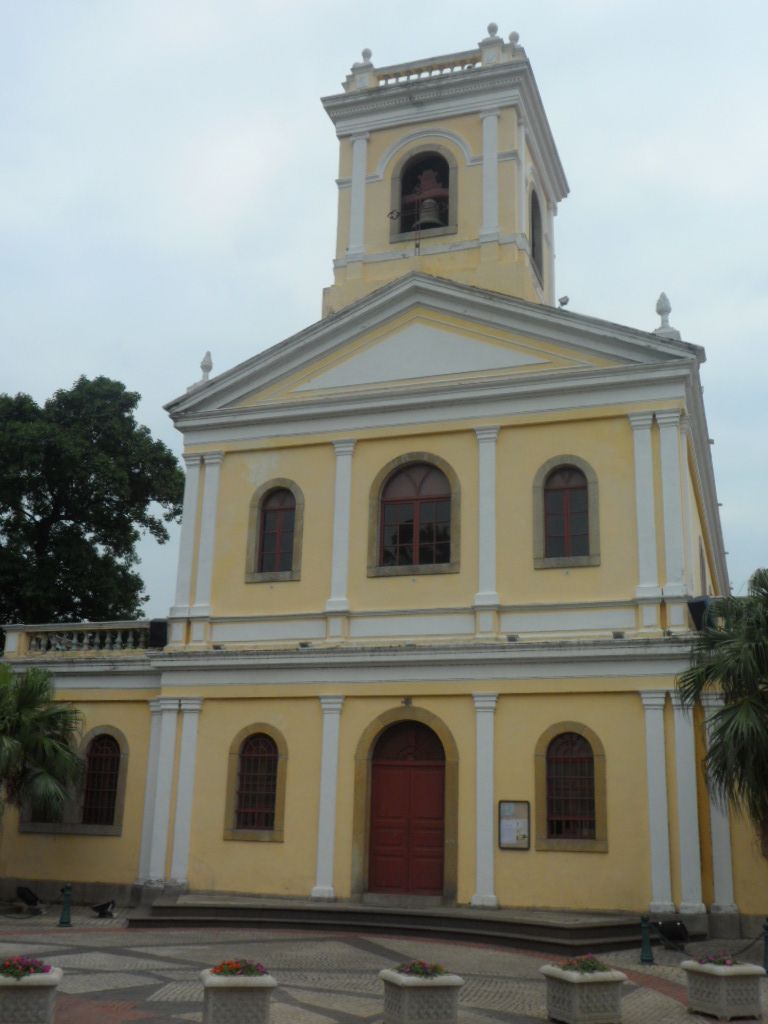 Our Lady of Carmel Church Macau Taipa
You can also take some great pictures at the "Our Lady of Carmel Church" as well as the "Dra Launnda Mesparteiro Gardens". Happened that this day when we visited, there was a flower exhibition going on and Kate reveled in taking some great close up shots!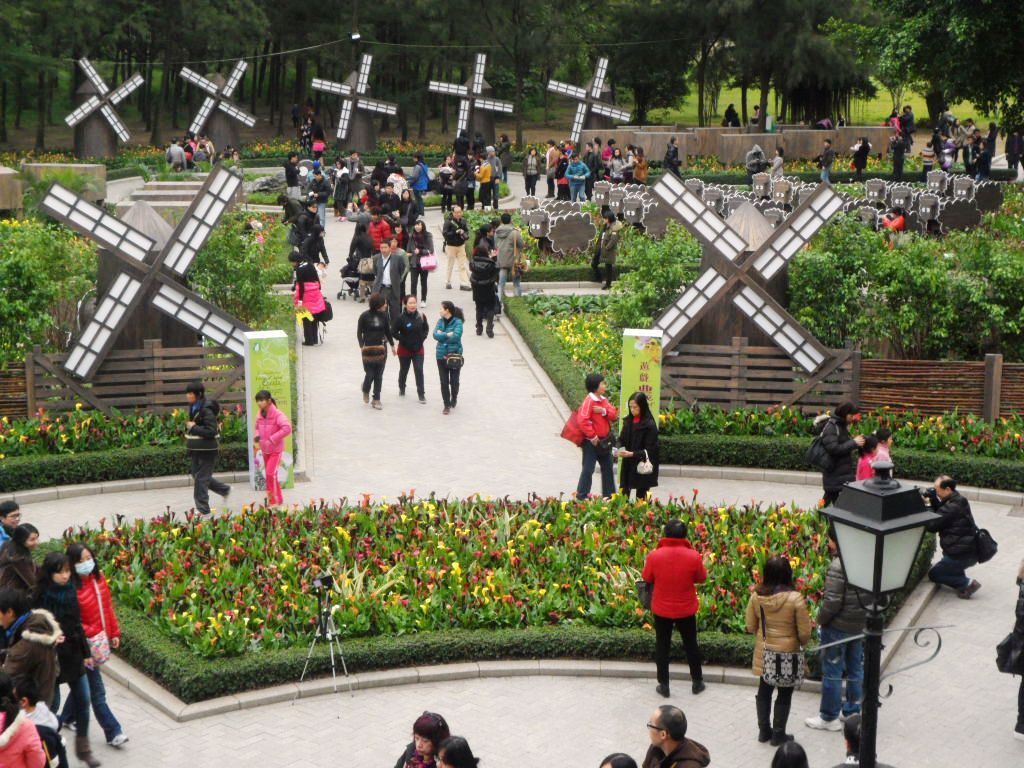 Calla Lilies Exhibition Taipa Macau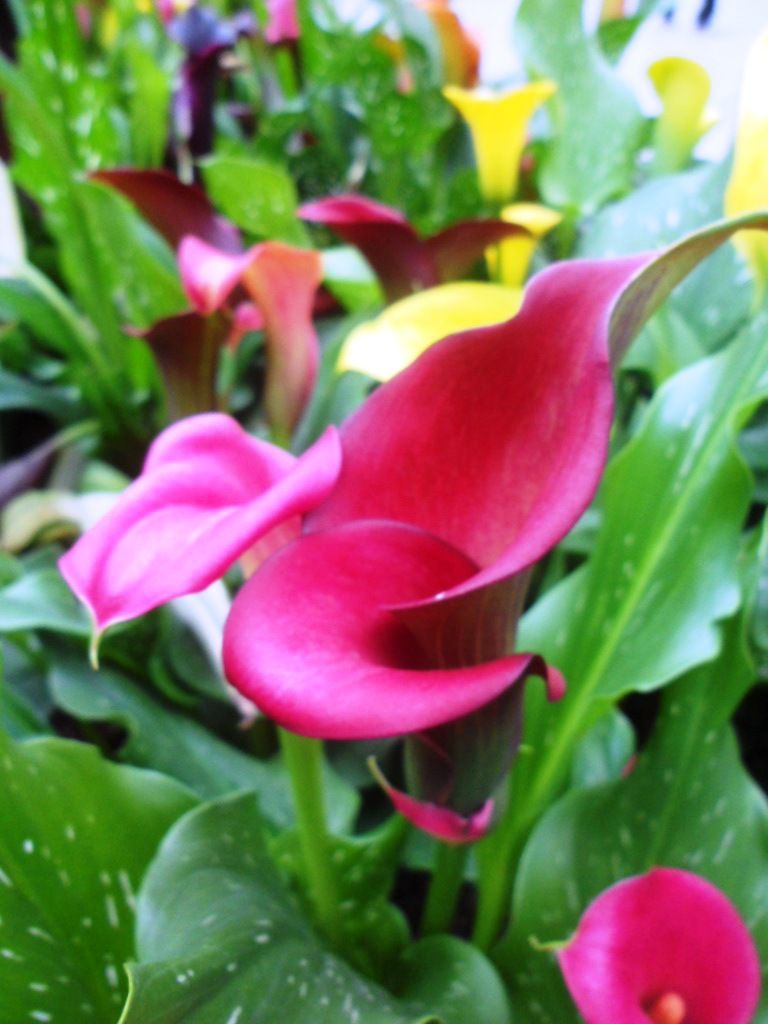 Close up shot of the Calla Lily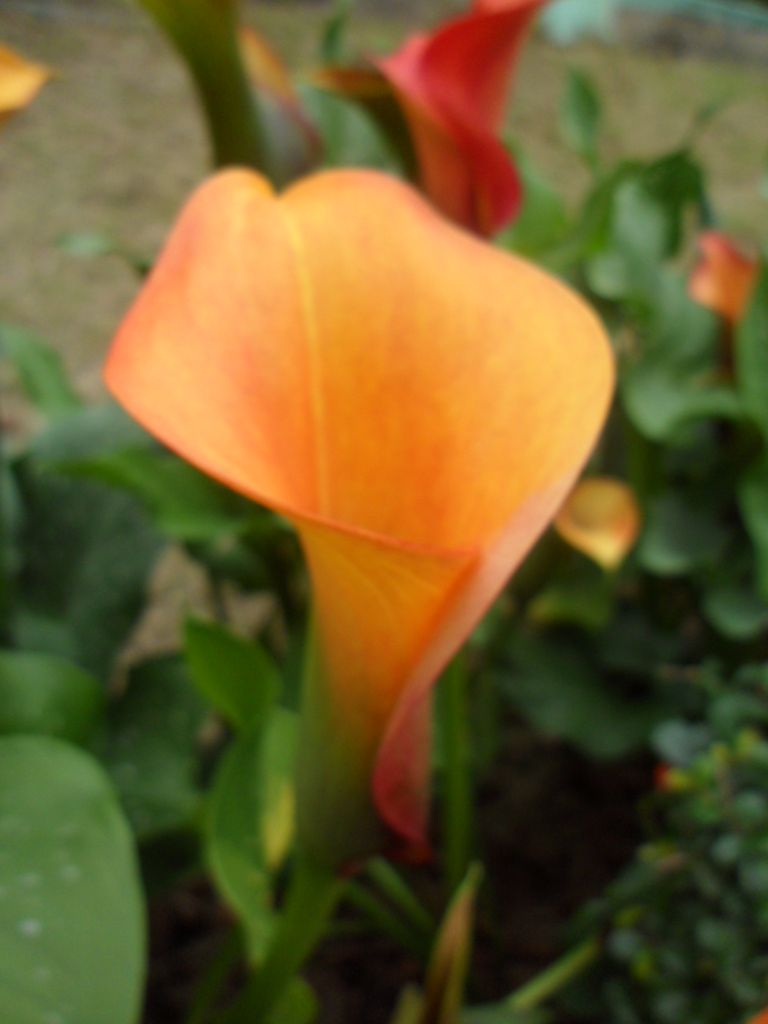 "Beau" Calla Lily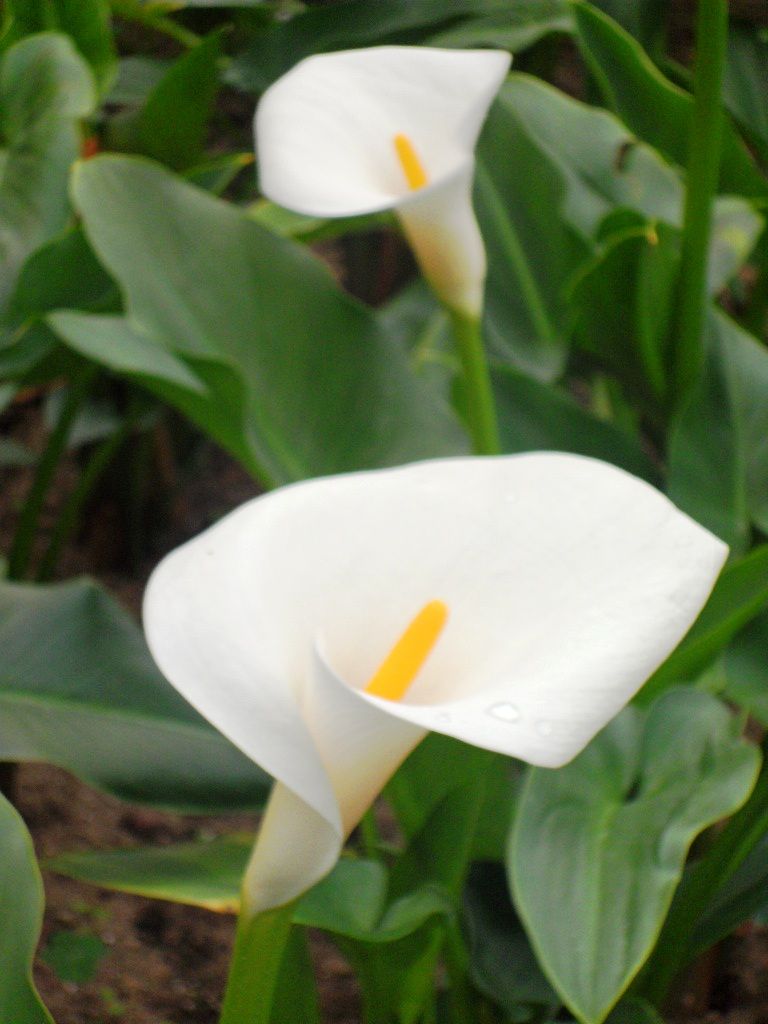 "Snow White" Lily

Another shot of the Jia Ren Lily
Well, I must say that Kate has done well. These shots were taken with a "point & shoot" camera. Not bad eh? (Again, a shoutout to camera sponsors! :p)
There were also some cute animal figures that featured at the exhibition…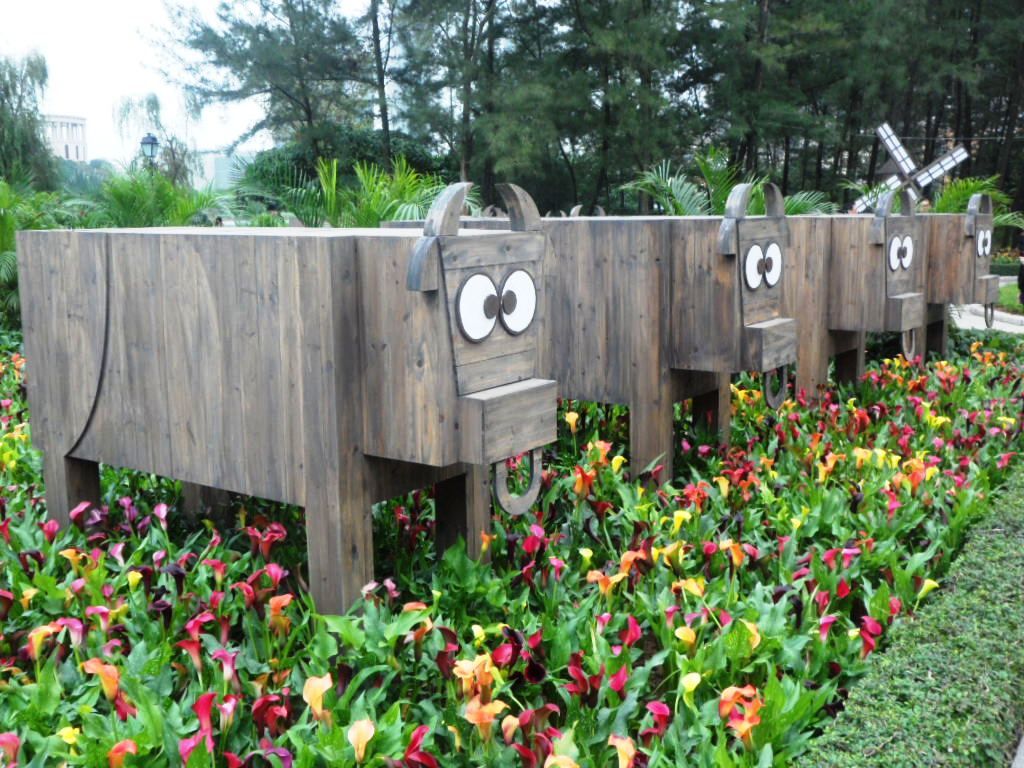 Cute Cows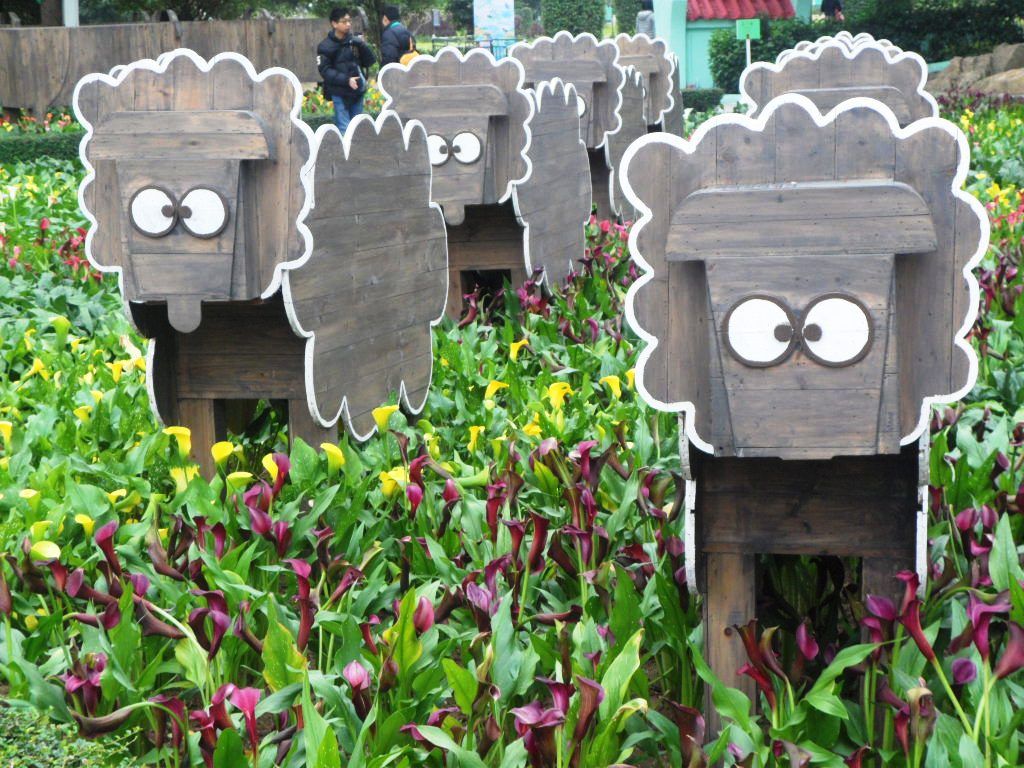 Cute Sheeps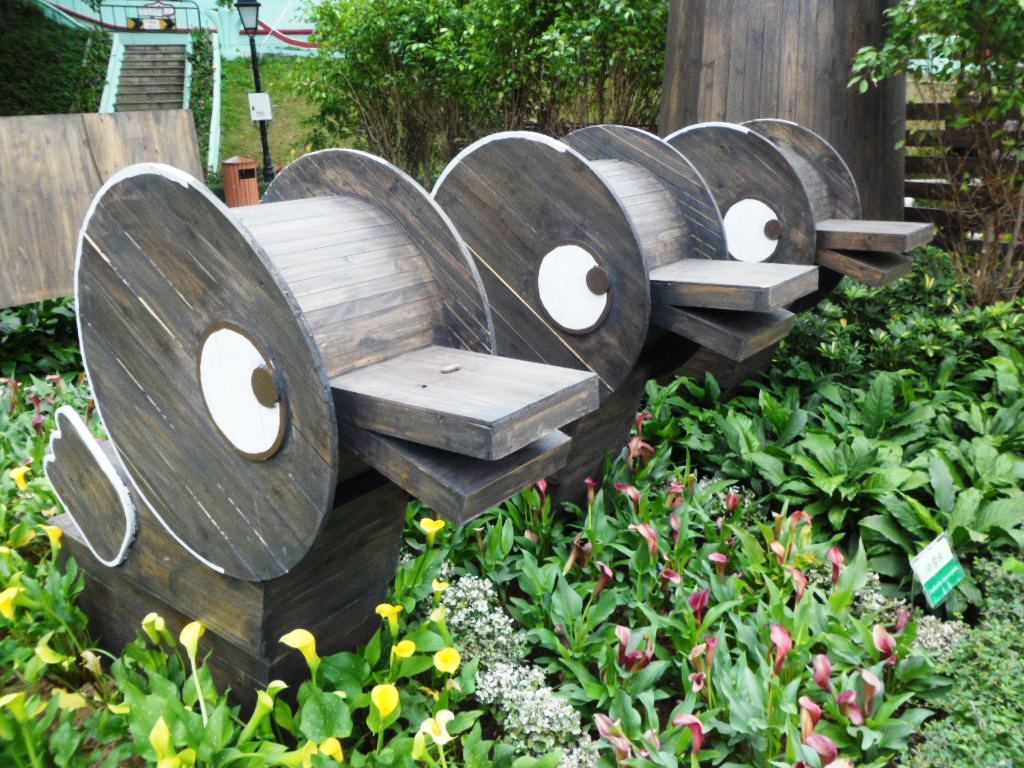 Cute Duckies
How to get to Taipa Village Macau
From Regency Hotel, it was just a short 15 minutes walk away (remember that Kate and I enjoy strolls, especially in the cool weather 🙂
If you enjoyed our content, "Like" us on Facebook Today!

Remember to leave your comments for 2bearbear Singapore Travel Blog in our comments section below!
For your convenience, we have arranged for the best hotel deals in Macau right here!
So tell us more about your recent visit to Taipa Macau!
Related Posts
You have just finished a post on our 9 day trip to Hong Kong, Macau and Shen Zhen. Read on to find out more about our adventures during this trip!
Hong Kong Trip : Day 1
Hong Kong Trip Day 2 : The Attractions of Tsuen Wan
Hong Kong Trip Day 3 : Ocean Park and New Year's Eve Countdown
Hong Kong Trip Day 4 – Side Trip to Macau
Hong Kong Trip Day 5 – Continuing Our Travels in Macao
Hong Kong Trip Day 6 – Rounding up Macao and Returning to HK
Day 7 Hong Kong Trip : Side Trip to Shen Zhen & Debunking Recommendations
Day 8 Hong Kong Trip : What we did in Central 中環 Hong Kong
Day 9 Hong Kong Trip : A Surprise Find at Lian Xiang Ju Dim Sum Restaurant
Hotels and Hostels We Stayed in Hong Kong
New Year's Eve Countdown at Victoria Harbour Hong Kong
Ibis Hotel Hong Kong Central & Sheung Wan : For the Best Views of Victoria Harbour
L Hotel Nina Convention Centre Hong Kong : Great views over Tsuen Wan
Jordan Comfort Inn Review @ New Lucky House Hong Kong
New China Yan Yan Guest House at Chung King Mansion
Food and Dining in Hong Kong
3 Reasons Why You MUST Try Dim Sum in Hong Kong and Macao
The Minimalist Guide to Eating at Tim Ho Wan Hong Kong
A Classy Treat at Lei Garden International Finance Center Hong Kong
Mak Mun Kee 麦文记 Noodles Shop : Best Wanton and Beef Noodles in Hong Kong
Great Desserts at Australian Dairy Company Hong Kong! ( 澳洲牛奶公司)
Lan Fong Yuen Hong Kong : For a taste of traditional milk tea since 1952
Secret to Enjoying Hong Kong Cafes…
What a typical Hong Kong Cafe is like
Debunking Recommendations of DiscoverHongKong.com : What NOT to eat in Hong Kong
Attractions in Hong Kong
Hong Kong Central Mid Level Escalator : Longest Escalator Walkway System in the World
Avenue of Stars 星光大道 : Hong Kong's Hollywood Walk of Fame
Ocean Park Hong Kong : Still worth a visit?
Temple Street 庙街 Hong Kong : First glimpse at Hong Kong's Night Market
Where to shop in Hong Kong? Citygate Outlets Tung Chung!
Elements Shopping Mall at Kowloon Hong Kong
Only make a side trip from Hong Kong to Shen Zhen if…
21 Amazing Travel Experiences in Hong Kong
Hotels We Stayed in Macau
Hotel Royal Macau : Luxury at a Central Location
Regency Hotel Macau : A 5 Stars Hotel?
Attractions in Macau
Guia Fortress and Lighthouse Macao : An Elusive Fortress Found
Macao Maritime Museum : Great Price Good Exhibits
Historic Centre of Macao : Ruins of Saint Paul's, Mount Fortress & More
Cotai Strip Macau : Games, Shows, Food and Entertainment
Taipa Village Macau : Houses Museum, Pork Buns, Portuguese Egg Tarts
Top 5 MUST DO Things in Macao : You have not been to Macao unless you have…
Related posts: