We started the day early (8:30am) and left on a 3.5 hours bus ride to Halong Bay Harbour. Along the way, we stopped at a ceramics statue exhibit place and had our toilet break there. Coke was ex. $1.5 a can.
We took a small boat to our junk boat. Again, we were pleasantly surprised as we entered our room. It was nicely laid out and looked really cosy, with an unexpectedly clean toilet. We were later led up to the dining hall to have our seafood lunch. Nothing to shout about but it was pleasant.
As our junk boat – Bai Tu Long, went near to the UNESCO heritage site of Halong Bay, we could see little islets popping up. It was real cool. There were many islets that resembled things like a monster's mouth, a man's face, horse, a fisherman and lots more. You just have to use some imagination to see them
Our first stop was the Surprise Caves or Hang (Cave) Sung Sot (Surprise). IT was a cave with natural rock formations. Also formed by streams of water. 2 natural formation that was surprising to see, was a couple as well as a heart. The climb up and down the caves was tiring. But the view of Halong Bay from the top was simply amazing, really worth the trip (all 3.5 hours bus ride and boat trip).
Day 4 – 2nd Day at Halong Bay
Kate and I woke up early this morning to enjoy the morning breeze as well as the view of the Halong Bay as well as its islets. Of course, we played a game to identify new 'formations' using our imagination and we discovered a koala bear, a horse / dog and a middle finger! We then went to the dining hall for an american style breakfast. Ham bread and juice.
The morning's programme was a canoe trip. If you arent interested, you can opt to just remain on the small boat. Kate and I decided to just laze back on the boat while it took us to the sights. There was an enclosure that we were unable to enter because of the high tide. But we were told that it was a sanctuary inside with birds and vegetation flourishing. The boat also took us in and out of a cave and we saw some unusual formations such as a cave within a cave and the Luon Cave.
In the evening, we left for Sapa and we boarded the overnight train ride King Express Deluxe. Just prior to board, we managed to buy 1 litre of bia hoi (beer) for only 13,000VND or $1!
Highlights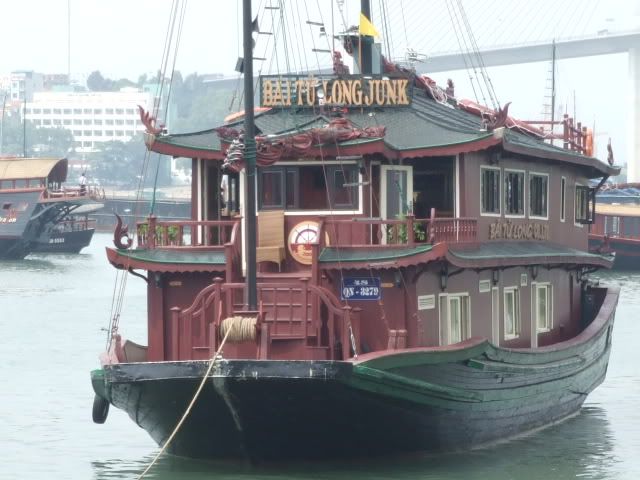 The Humble Boat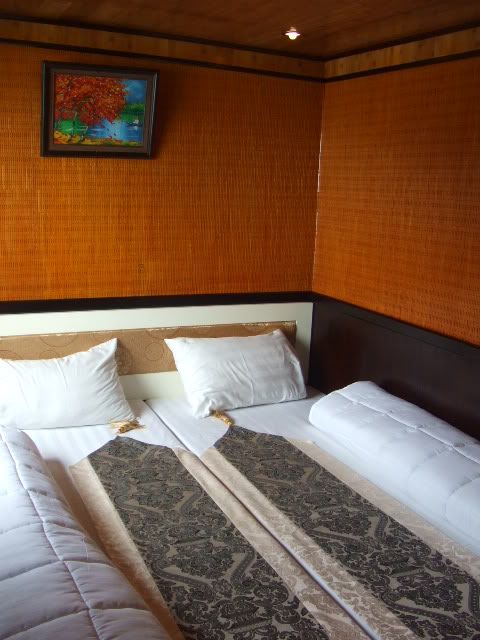 Inside the Room of the Junk Boat – Nice huh?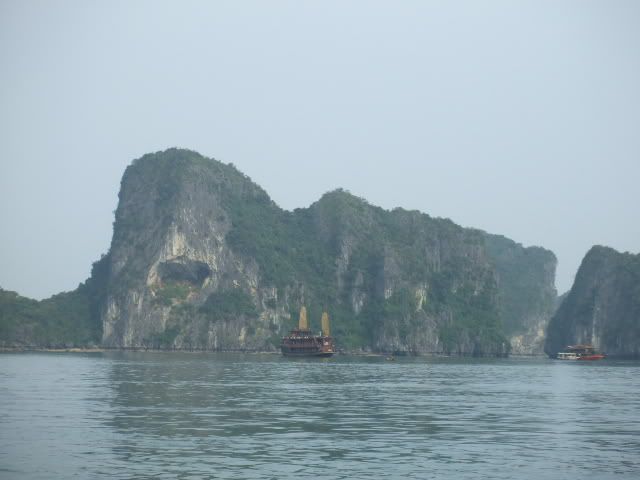 Monster's Mouth?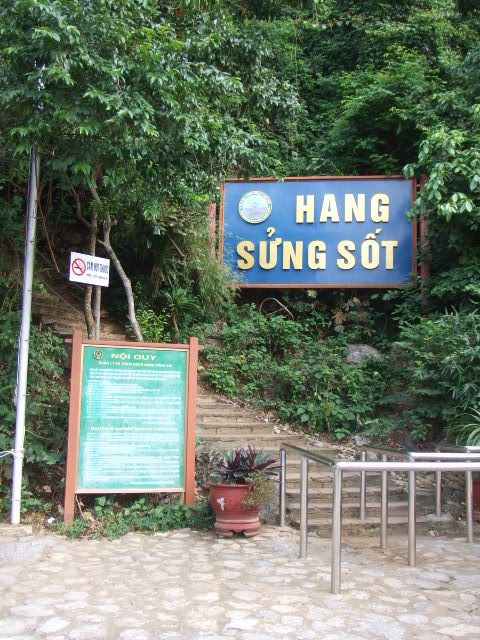 Entrance to the Caves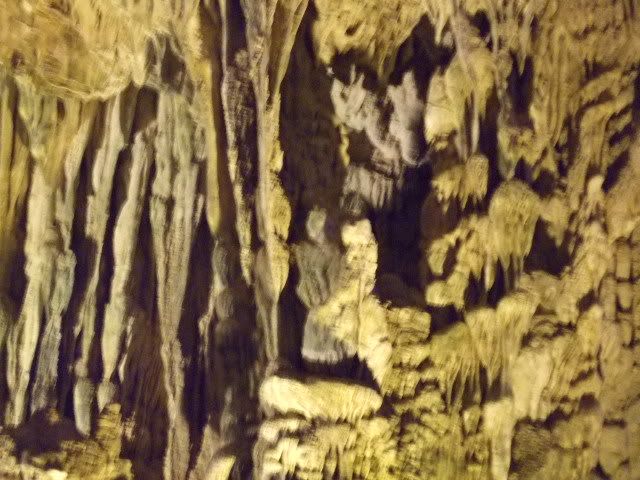 Can you see the couple?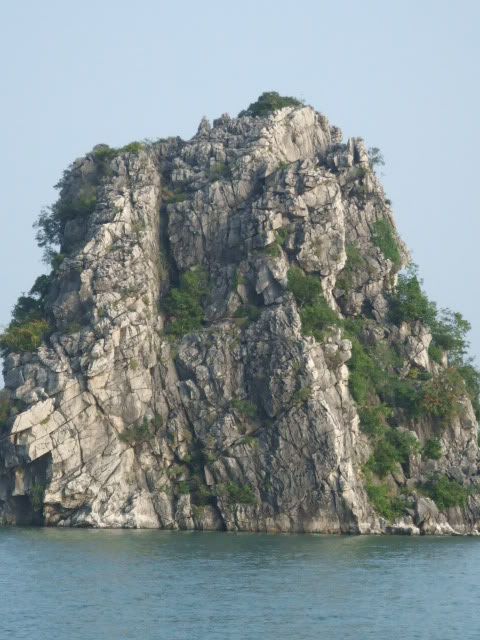 See if you can spot the horse/dog, Koala Bear and Fisherman?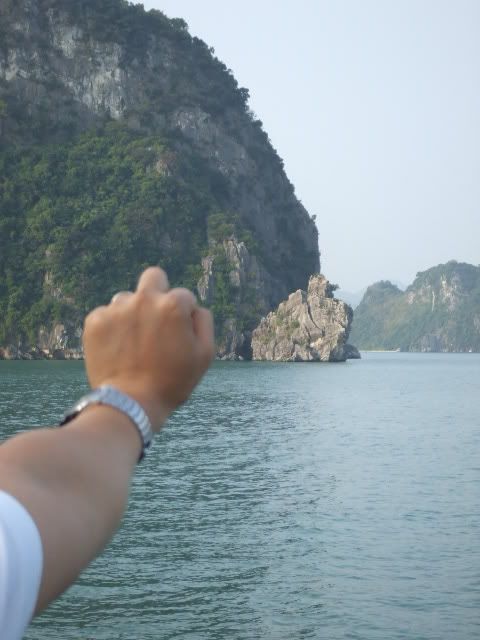 The Middle Finger!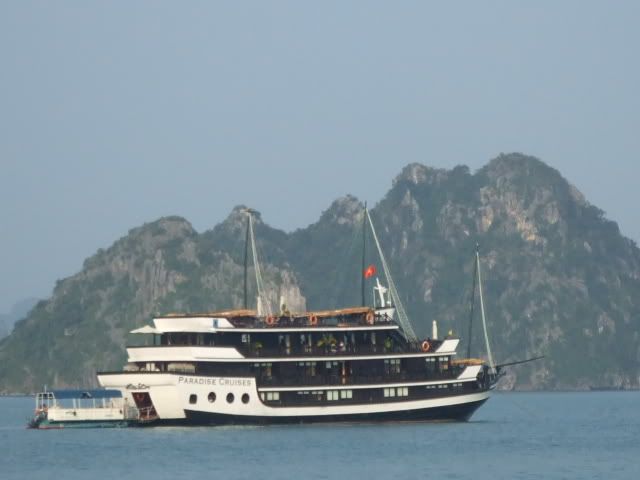 Isnt that a man lying down?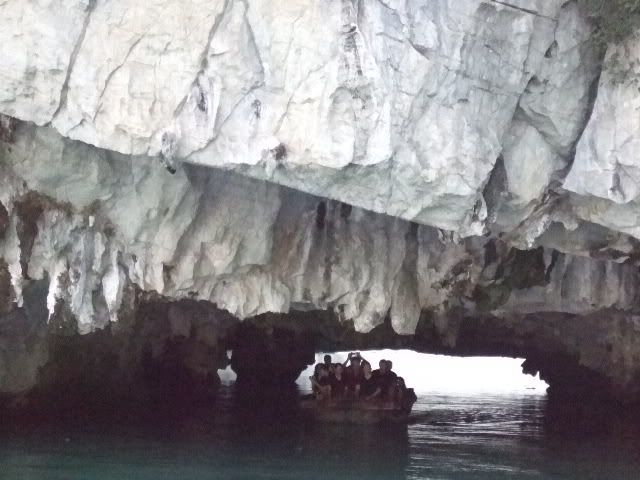 Entering the Caves in low tide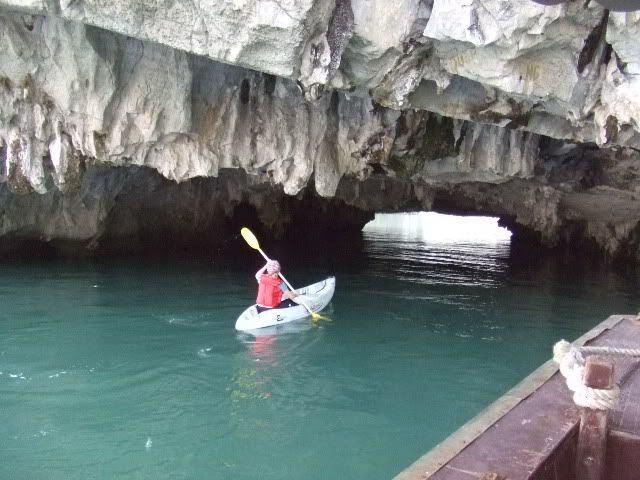 Canoeing in…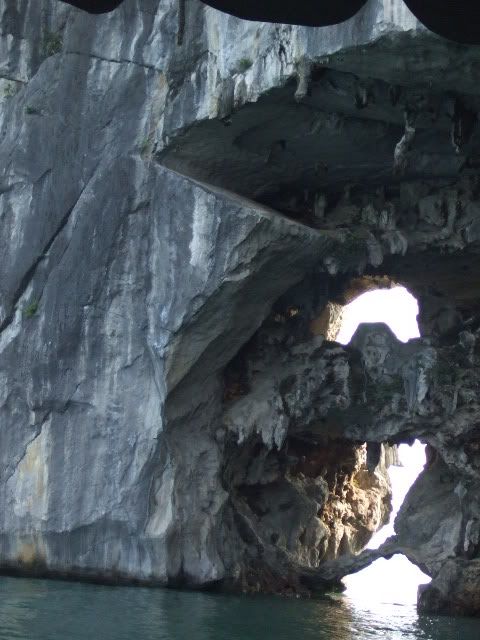 Another Unique Formation
Click here to see the full blog post.
If you like our content, do click below to "Like" us on Facebook Today!

Related posts: