Katong & Joo Chiat is an idyllic, culturally and historically rich area set in the eastern part of Singapore. There are actually quite a number of things you can do in Katong and this post will cover some of the interesting parts of this heritage area in Singapore.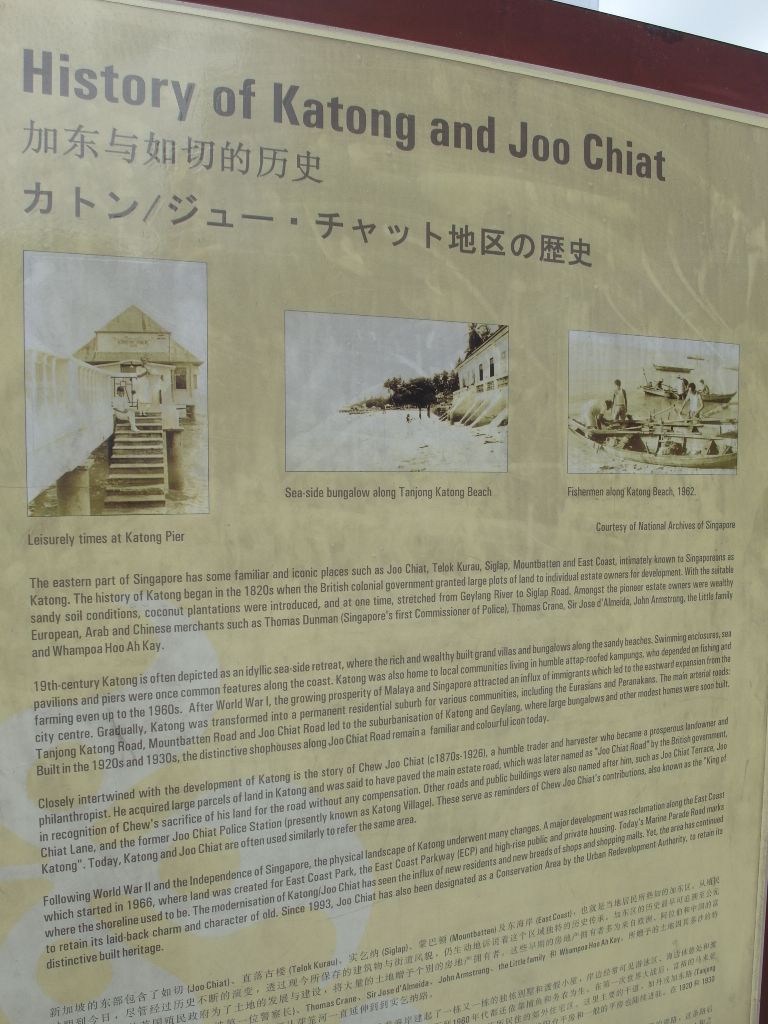 Introduction to the Katong and Joo Chiat Area
As we exited ECP and entered into the Katong area, there was a breath of tranquility that filled the air. The contrast was stark because of the "hustle" of the traffic on the expressway and when you enter the precinct, it seems like time has gone back to a more serene era filled with old world charms.
According to the introduction, the area used to be a sea-side resort for the rich in the 18th to 19th century. Today, the Marine Parade Road marks where the original shore line was. Imagine the amount of land we reclaimed!
Old World Charms in Katong
We started off the morning with breakfast at Chin Mee Chin confectionary.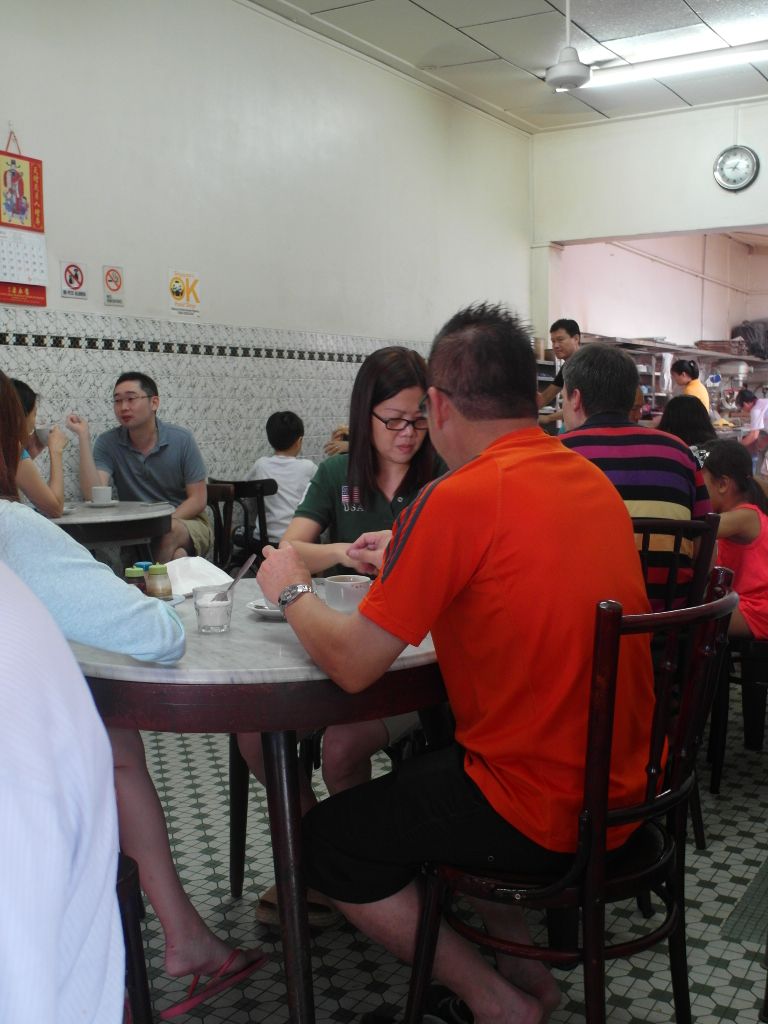 Traditional setting in Chin Mee Chin Confectionary
CMC is an old-school kopitiam that serves up traditional kaya and butter toasts. The unique part is that the toasts are on buns and the kaya is home-made, preserving that eggy (not the sweet overpowering type) taste of kaya. Our favourite was the cream cone. Really light for the cream (a little saltish) which went really well with the crispy outer layer of the cone and the kopi…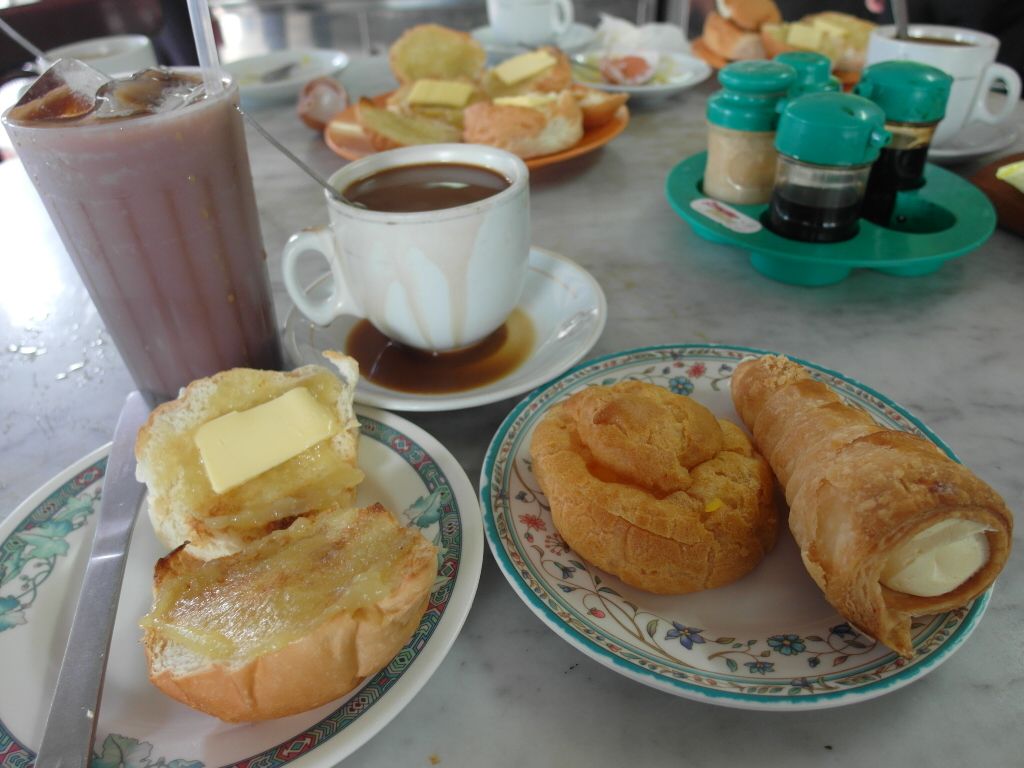 Breakfast at Chin Mee Chin Confectionary
After the hearty breakfast, we continued on our walk around Joo Chiat and came across some architectures that were an unique fusion of chinese, malay, peranakan, colonial british and other old world charms…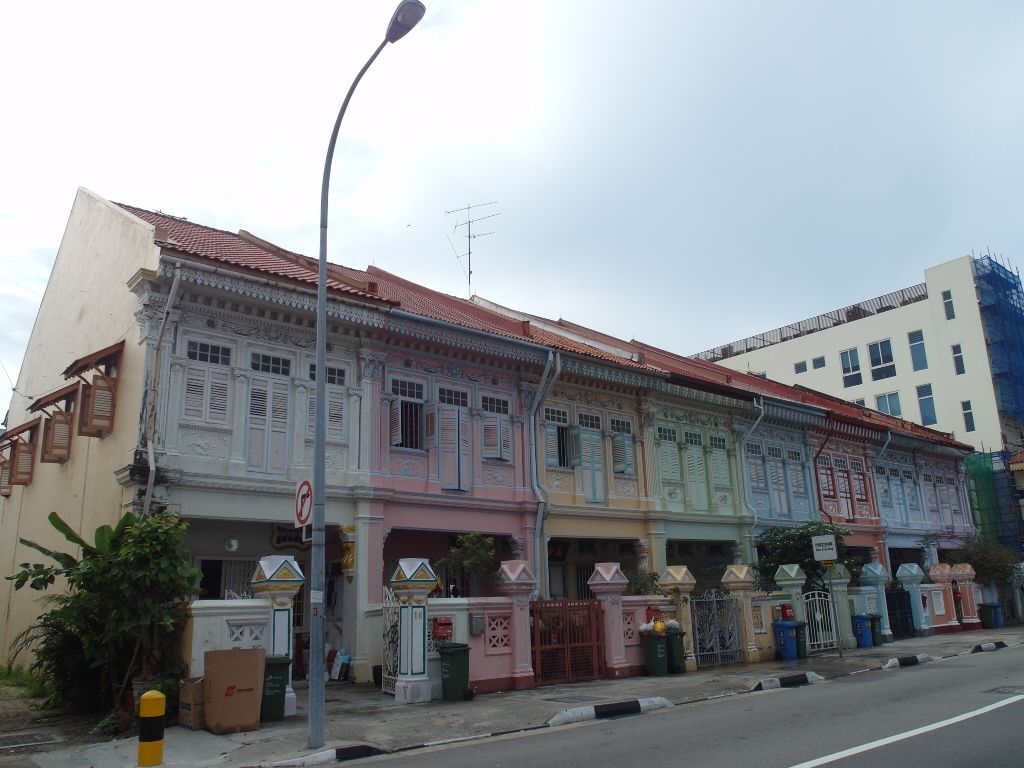 Stretch of Peranakan-styled houses at Koon Seng road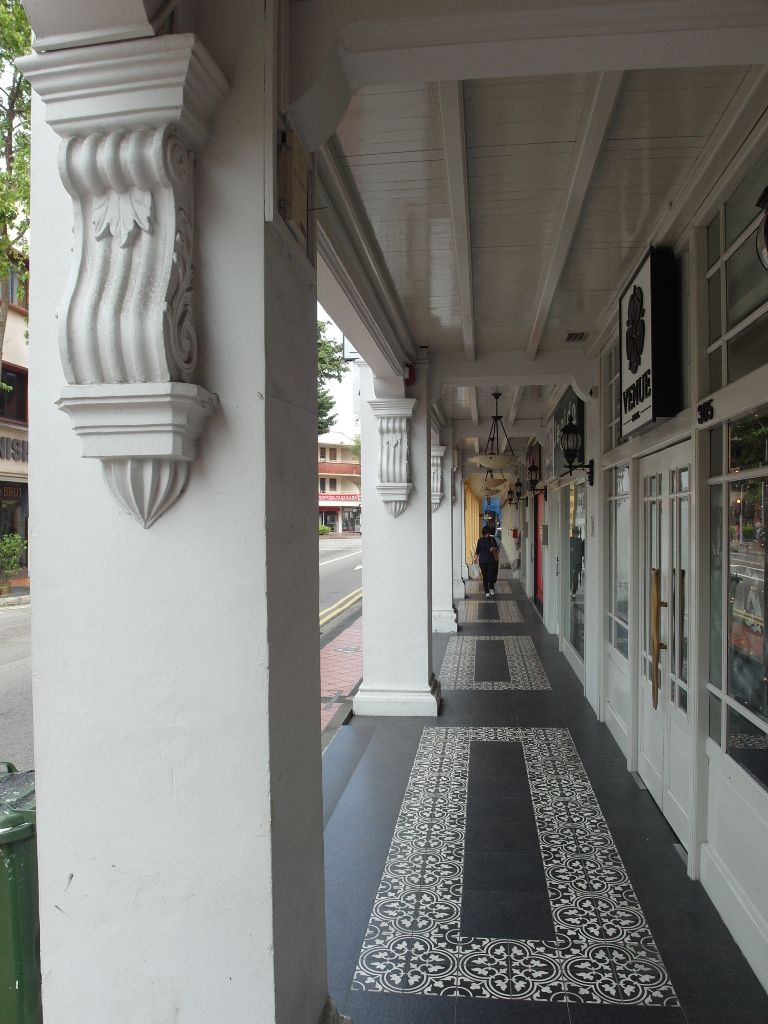 5 foot walkway – an iconic feature of chinese architecture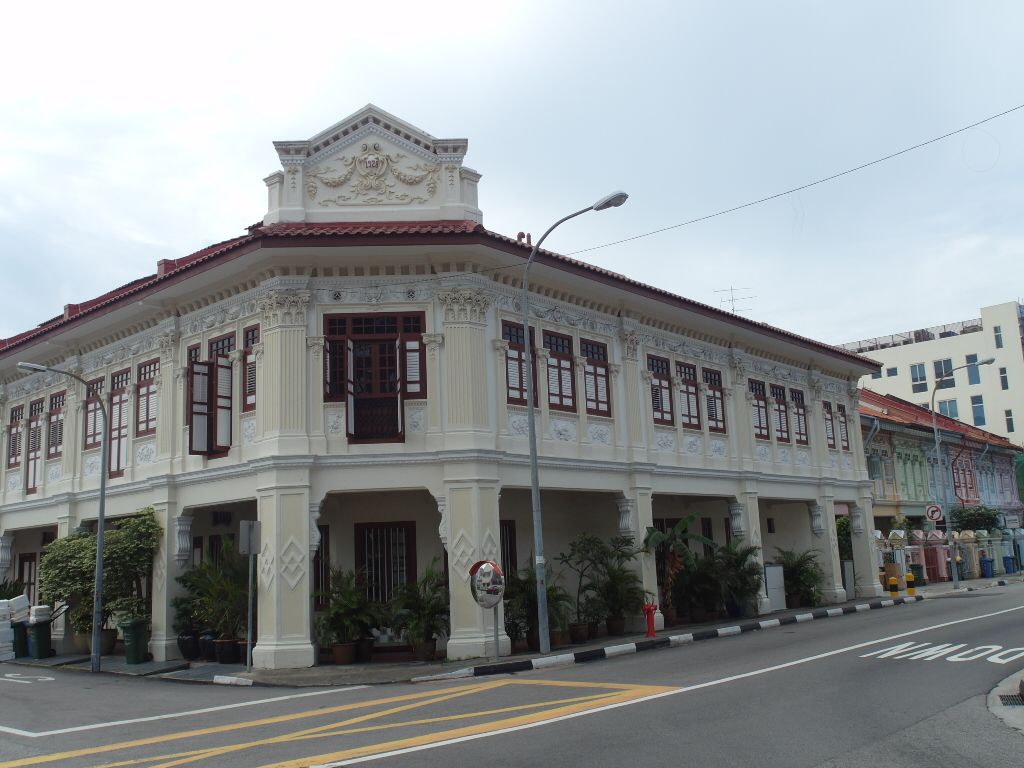 Fusion of colonial British and Peranakan architecture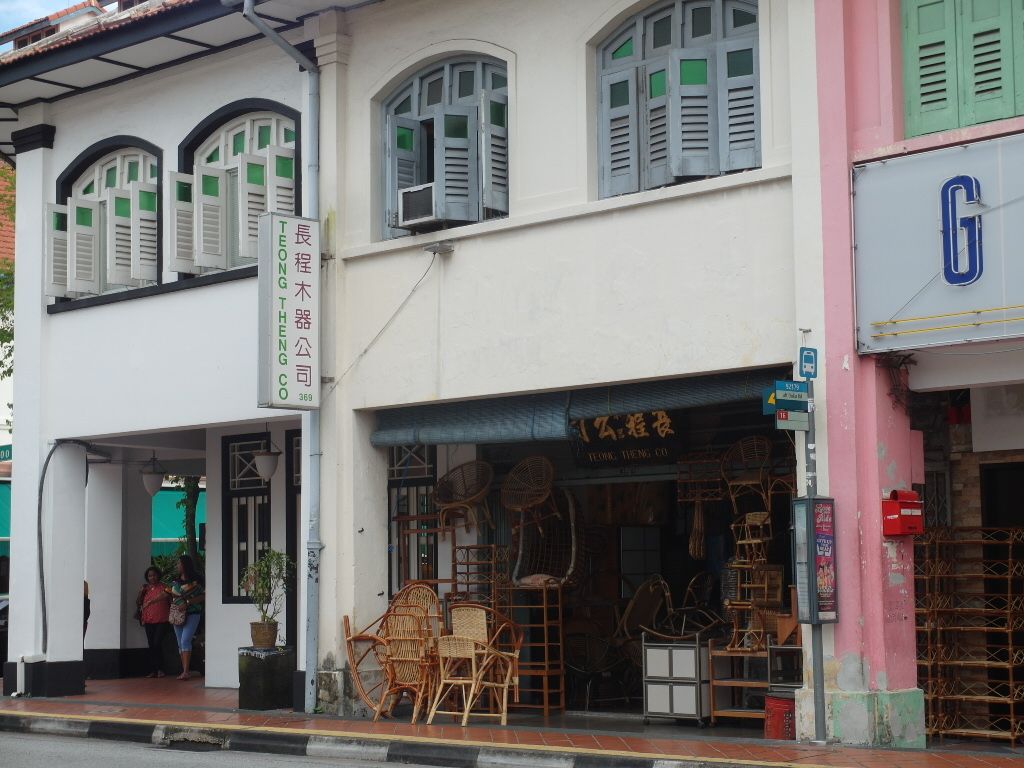 Furniture shop – using rattan as the main material!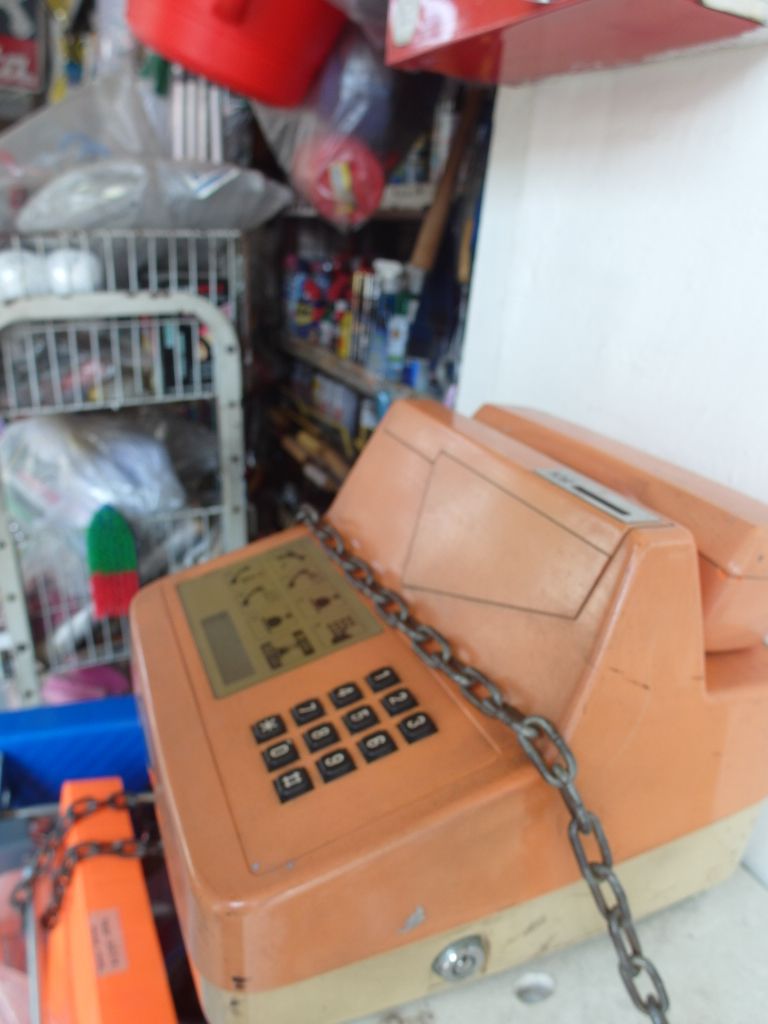 Haven't seen one these 10cents coin telephone for a while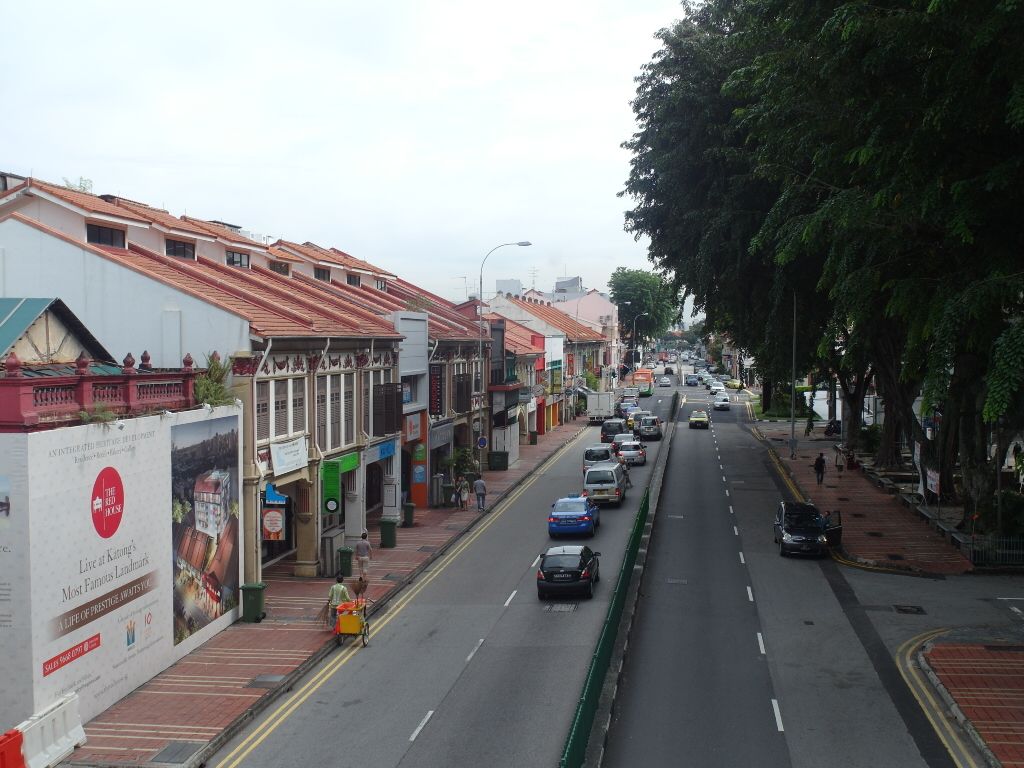 Row of shop houses in the day

Eateries along the shop houses at night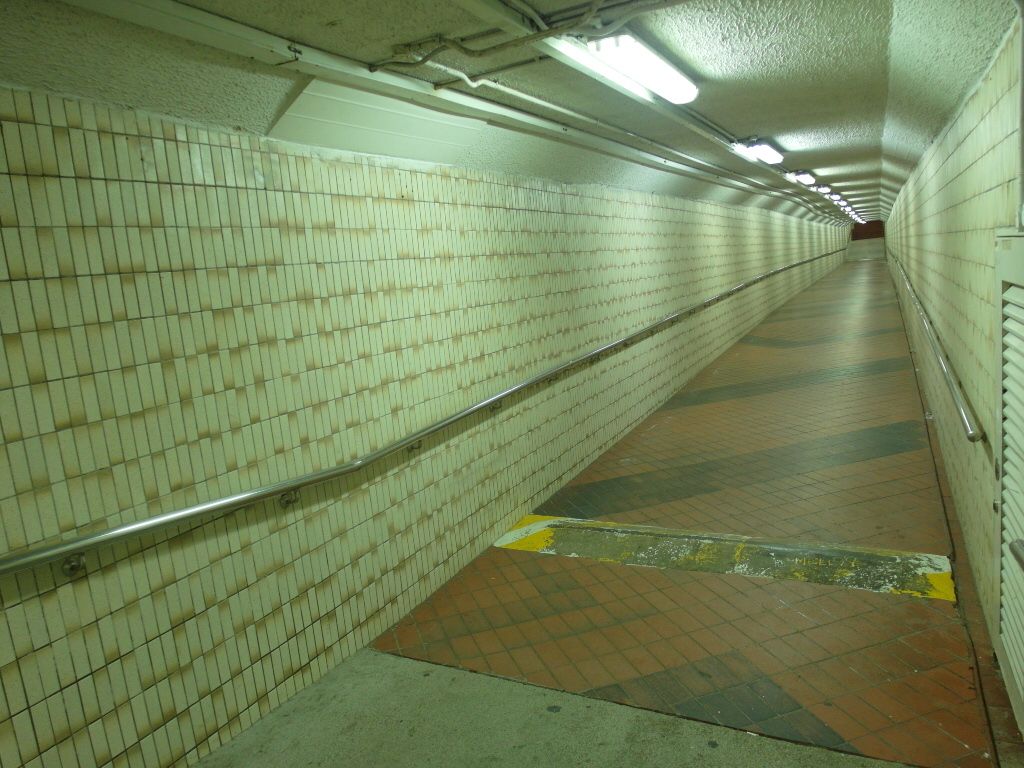 Underground walkways connecting Katong to East Coast Park – Notice the old-school tiles!
What to eat in Katong
When it comes to food, Katong has build quite a reputation for itself. This is a quick snapshot of the famous eateries in Katong and you should give them a try. They're really quite good…
328 Katong Laksa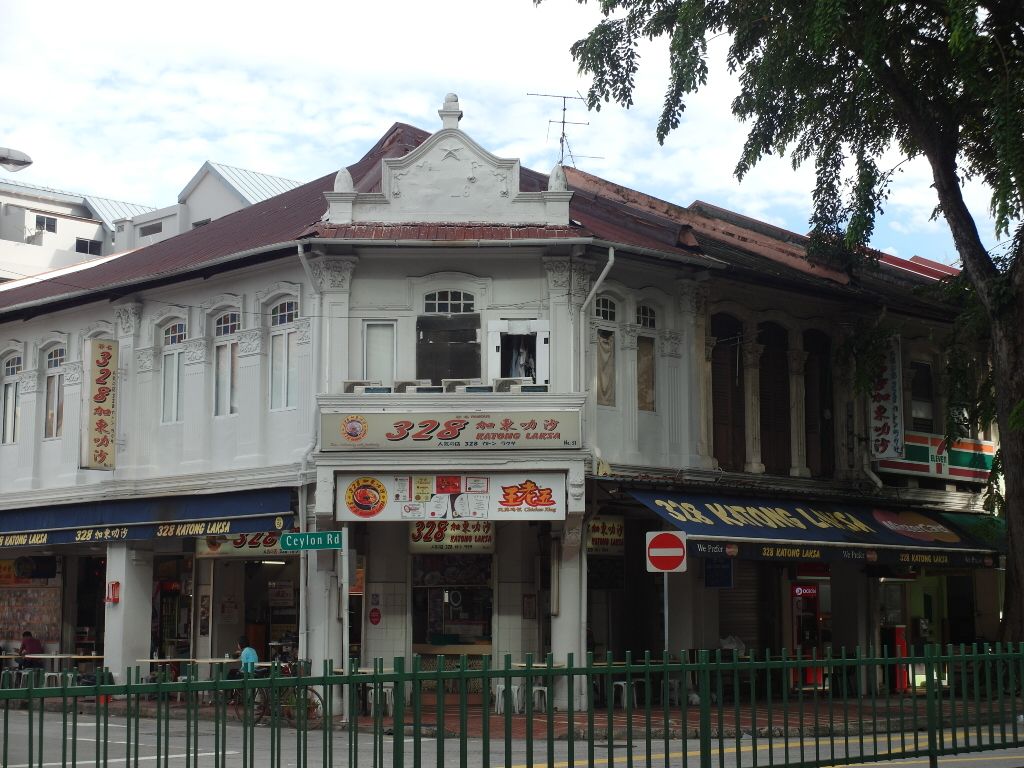 328 Katong Laksa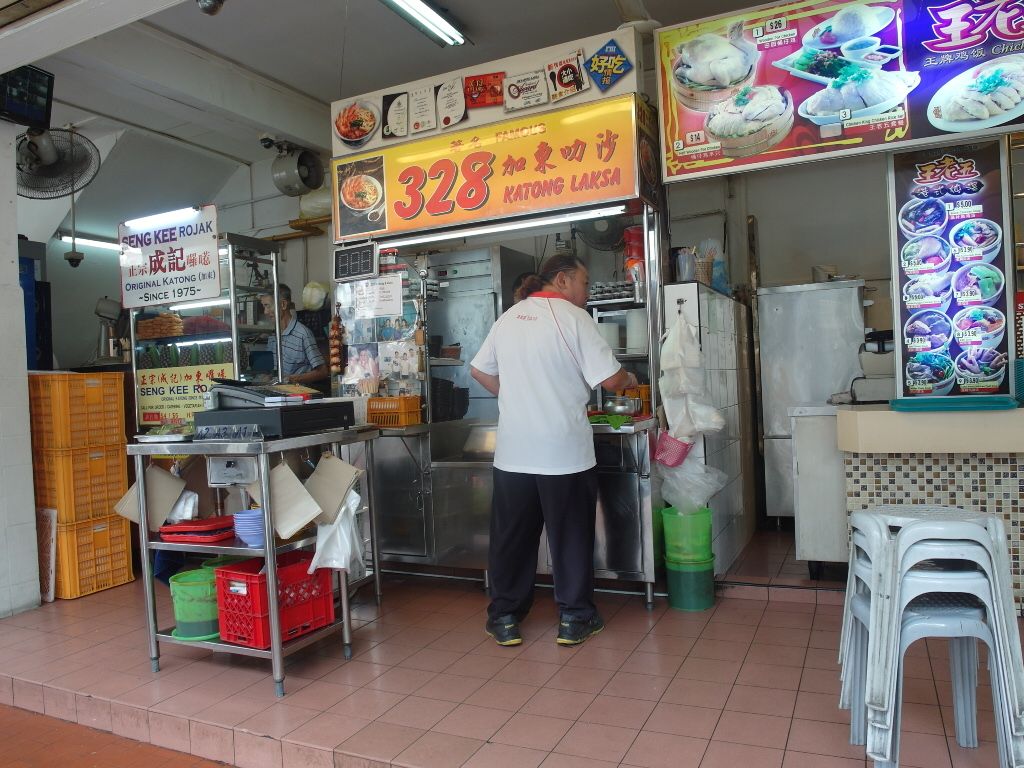 Actual stall of 328 Katong Laksa
There are two 328 Katong Laksa along Marine Parade Road and the unique thing about Katong Laksa? Yes, you can eat it by using a spoon because the vermicelli has been cut to "spoon-enabled" lengths…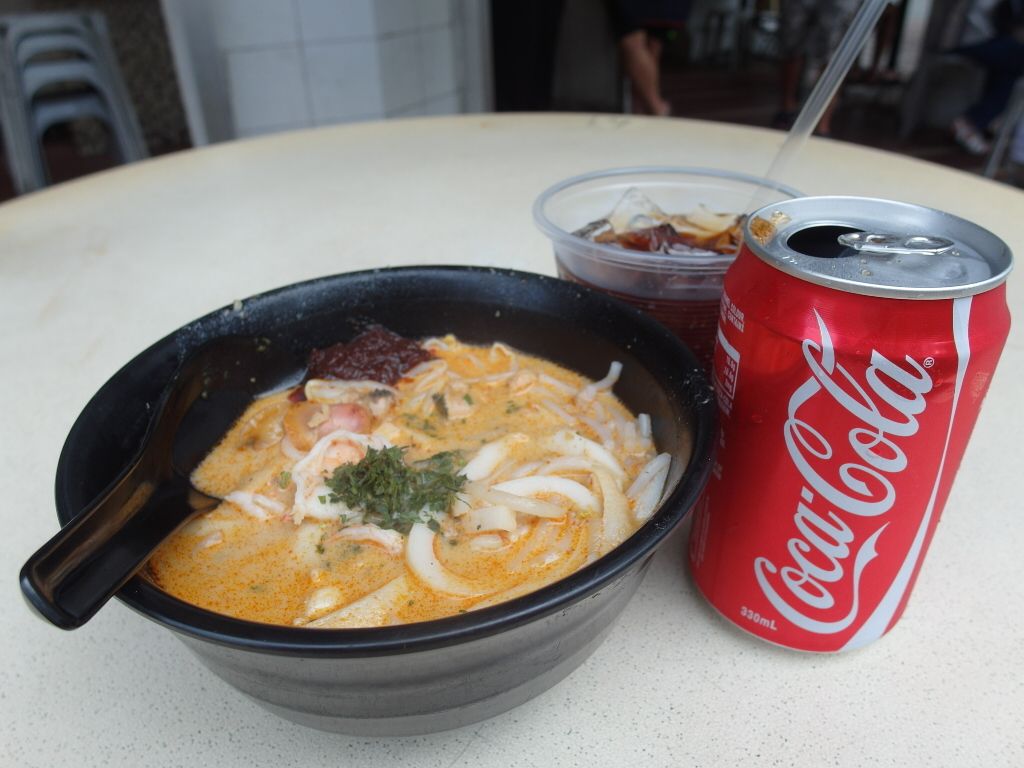 328 Katong Laksa – great with its sedap chili!
Sometimes, when a stall is famous, you become skeptical. Especially for local hawker fare. Why? Well, simply because I have my favourites and you have yours. But this version? It's REALLY GOOD. Here's why.
First of all, the laksa soup is flavourful, rich with traces of shrimps and spices. By itself, it is not too spicy. But there are containers-full of home-made chili on the table for those of you who likes to spice it up a little. Speaking of the chili, it is the other main draw. The chili packs a punch and you can taste the hei bi (little shrimps) infused into the chili. Mixed into the soup? Simply sedap! Last but not least, for $4.50, one would think that you've been ripped off. But the fact is, there are alot of cockles, 3 prawns and seemingly endless amount of sliced fish cake that makes every spoon a chock-full of goodness! Now we understand why its so famous…
Marine Parade Food Centre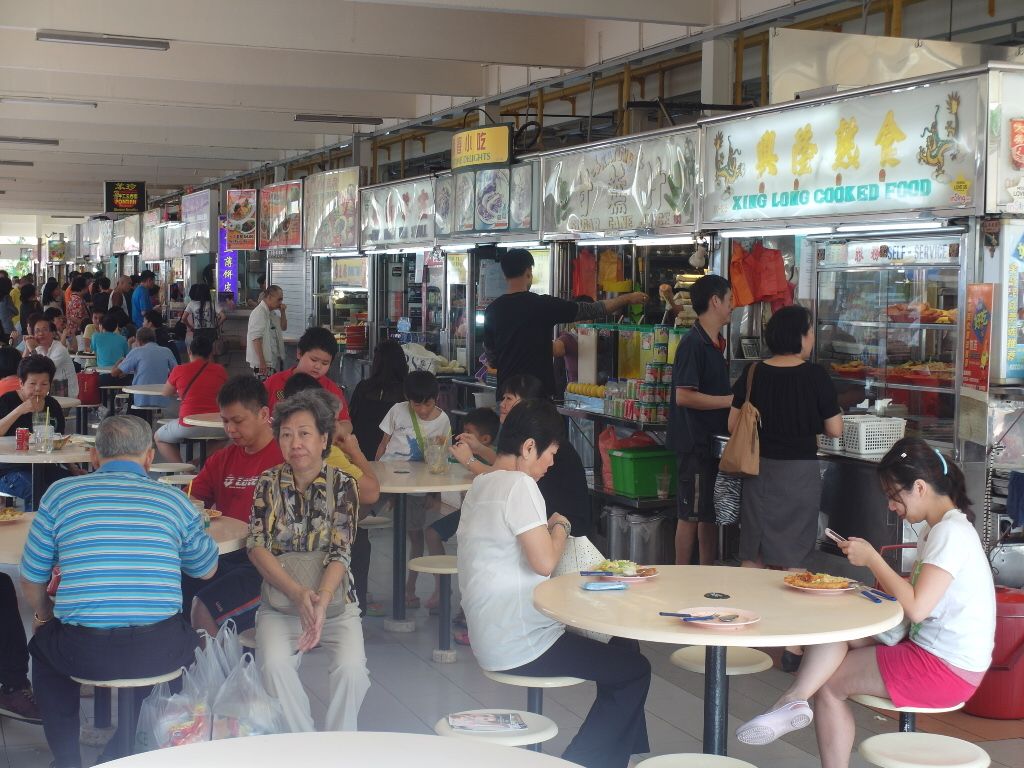 Yummy things to eat at Marine Parade Food Center Katong!
There are so MANY things to eat at Marine Parade Food Centre that we wrote a separate post just to cover "What to eat at Marine Parade Food Centre". The standard of hawker food is quite high. But along with that, the prices as well. We noticed that in general, for a hawker centre, the prices are above average with char kway teow prices starting at $3. Perhaps it is due to the "atas" (high class) clientele in the area of Katong and Joo Chiat. But still, food such as the economical rice, curry puff, char kway teow and beef noodles are still worth a visit!
Yong's Teochew Kueh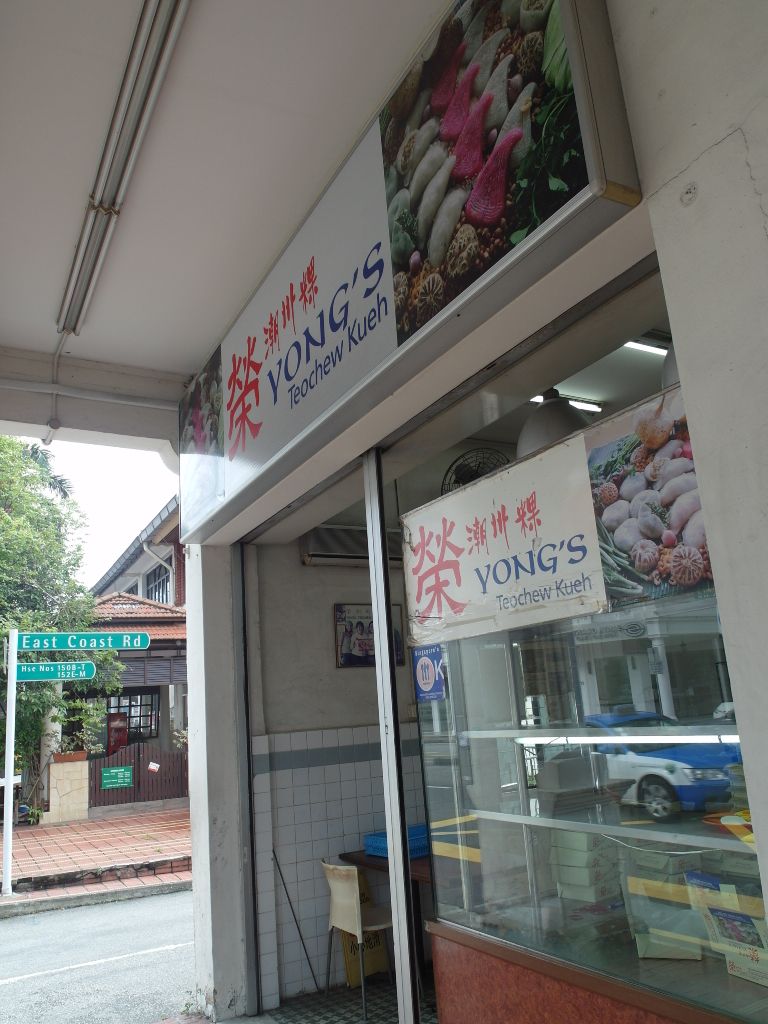 Yong's Teochew Kueh Katong
Teochew oldies swear by this brand and you can often see them as gifts among friends. This is because of the tasty kuehs such as soon kueh (vege filled insides wrapped with a white outer layer) and peng kueh (rice filled insides with the iconic pink outer layer shaped like a tear-drop) that they offer. We prefer the fried version of peng kueh, cant really beat the taste when its fresh off the kwali (aka wok).
Ampang Niang Tou Fu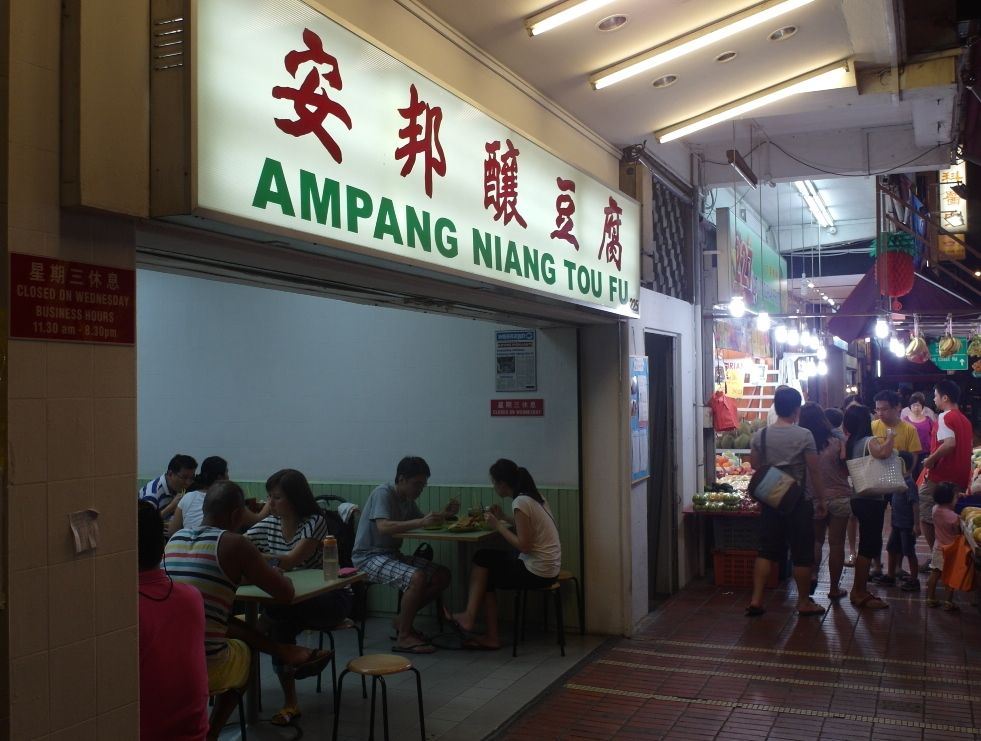 Ampang Niang Tou Fu Katong
The first time we tasted Ampang Niang Tou Fu was eons ago. But the taste was really unique and we can still remember it today. It is the sauce that makes this Hakka version of the Niang Tou Fu so special. Price wise, not as cheap as your regular yong tau fu. But you will enjoy the sauce in which it is prepared which goes especially well with the rice.
Peramakan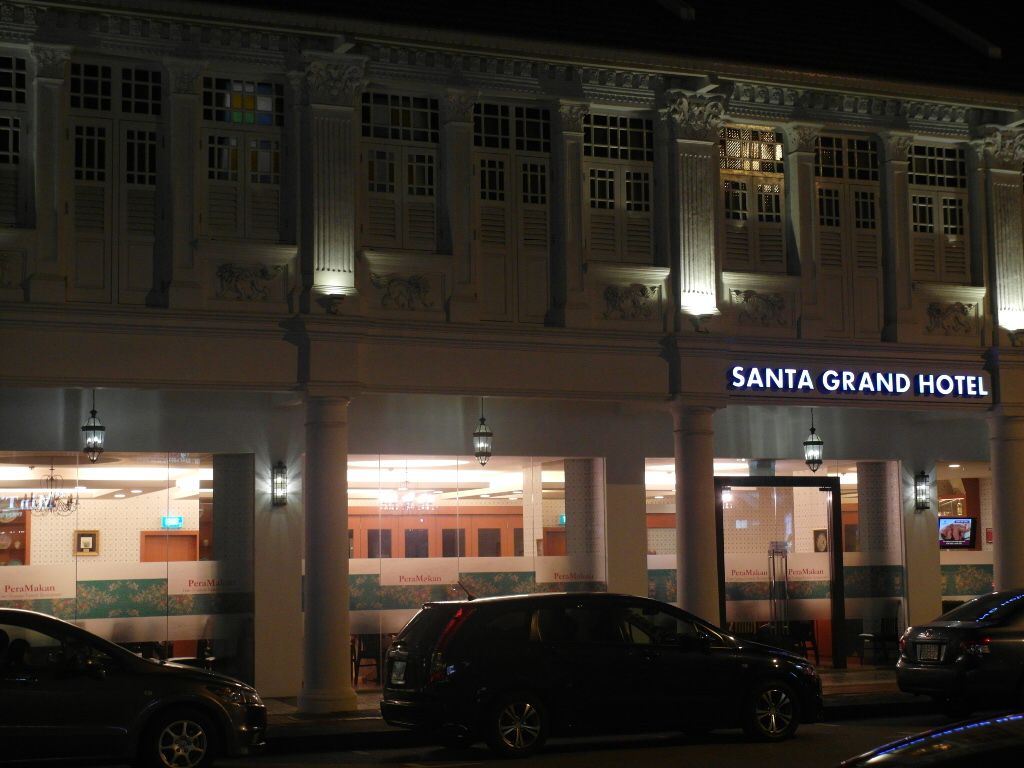 Peramakan at Santa Grand Hotel Katong
For a taste of traditional Peranakan food, head to Peramakan – a nonya family restaurant. Essentially, everything there is good. SERIOUS! Every dish was a surprise and with the fragrant (unlimited) rice, it just all came together. Ideas of family, home-cooked food, rich peranakan heritage all infused into the food served at Peramakan.
But if we really have to choose, we'll highlight the Ikan Garam Assam, Beef Rendang, Nonya Chap Chye, Ayam Buah Keluak and durian pengat as the must-try at Peramakan!
What to do in Katong
East Coast Park
East Coast Park is within walking distance of the Katong precinct and is an excellent venue for the family. For physical activities, you can choose to bike, blade or jog along the long stretch of path along the beach. For those who are into extreme sports, you can opt for wake boarding (aka cable skiing) at Ski 360.
For the older folks who want to take it down a notch, BBQ is always a favourite. Fishing and camping by the beach are other things you can enjoy at East Coast Park. For us, the best part of East Coast Park? Enjoying the views by the beach and the sea breeze…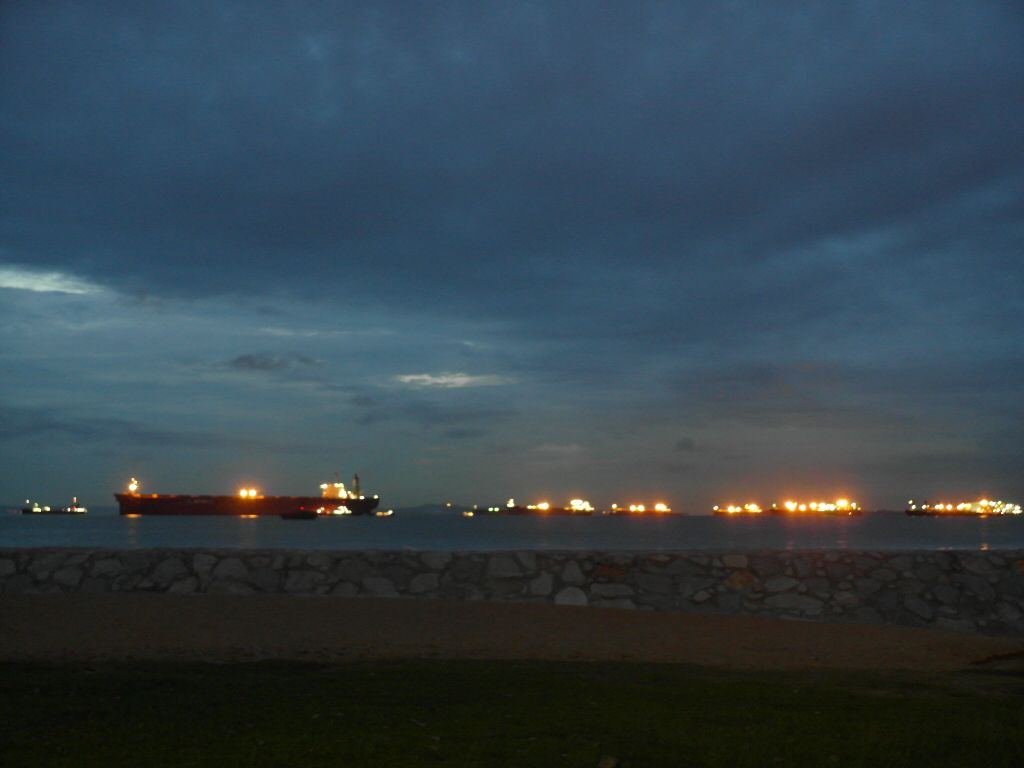 Views by the beach at East Coast Park

360 Tour of East Coast Park with views of Marina Bay Sands
Shopping in Katong
There is no shortage of shopping options in Katong and here are some of them…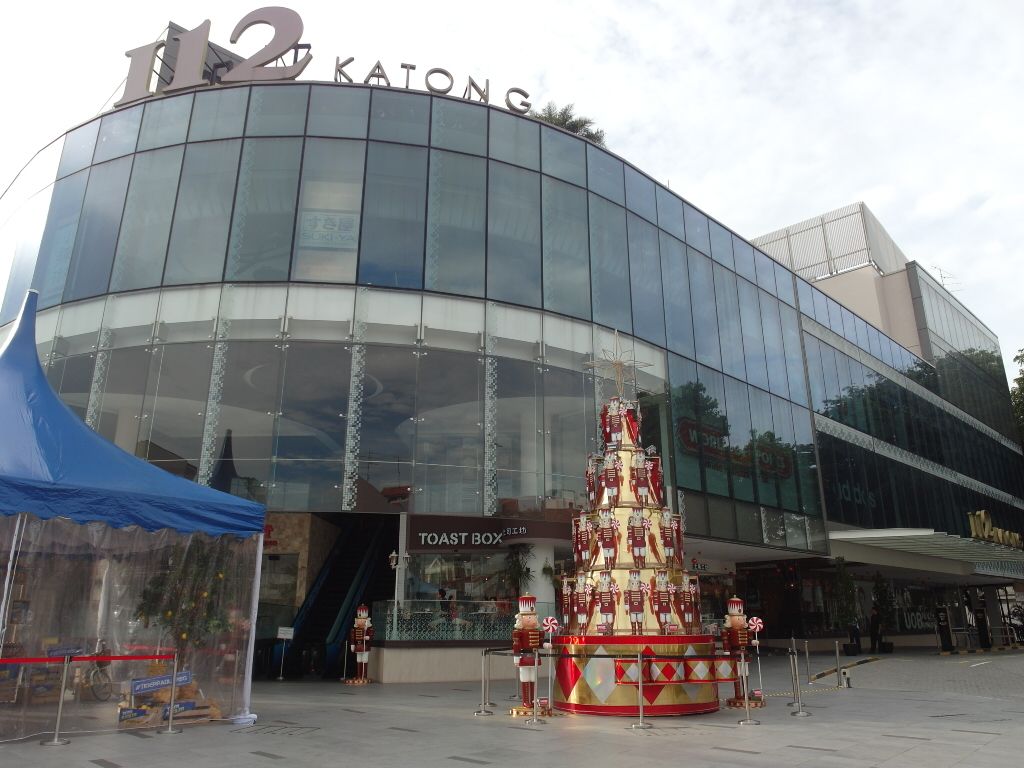 I12 Katong (Not 112 Katong!!) – For movies, shopping and dining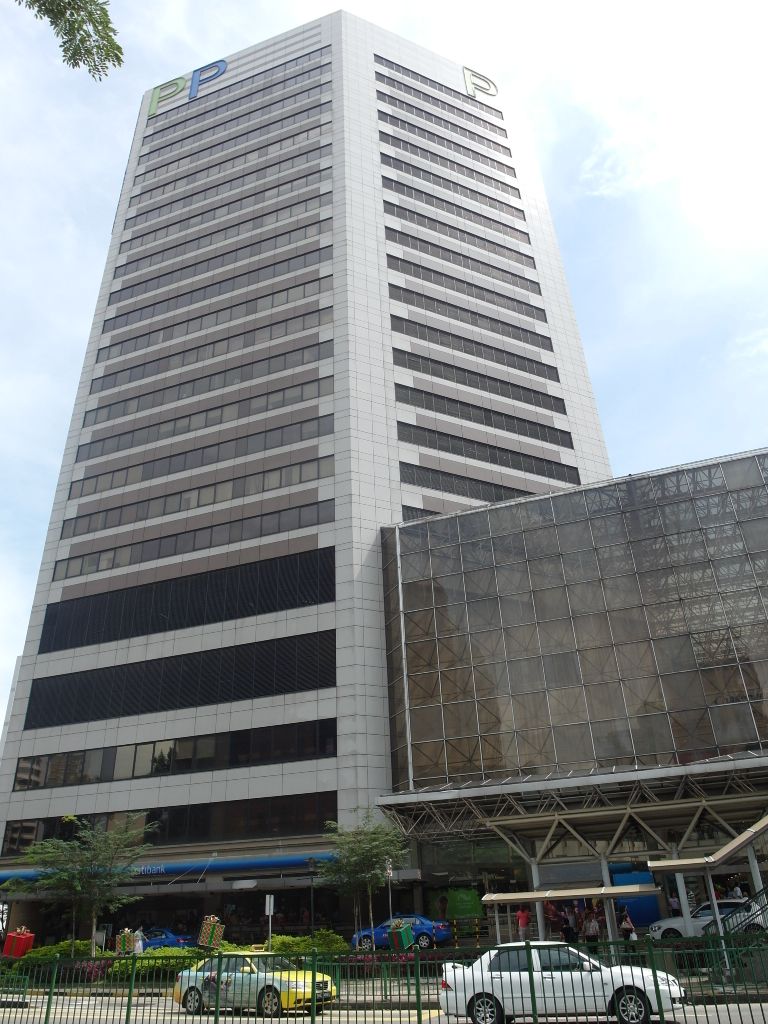 Parkway Parade Shopping Centre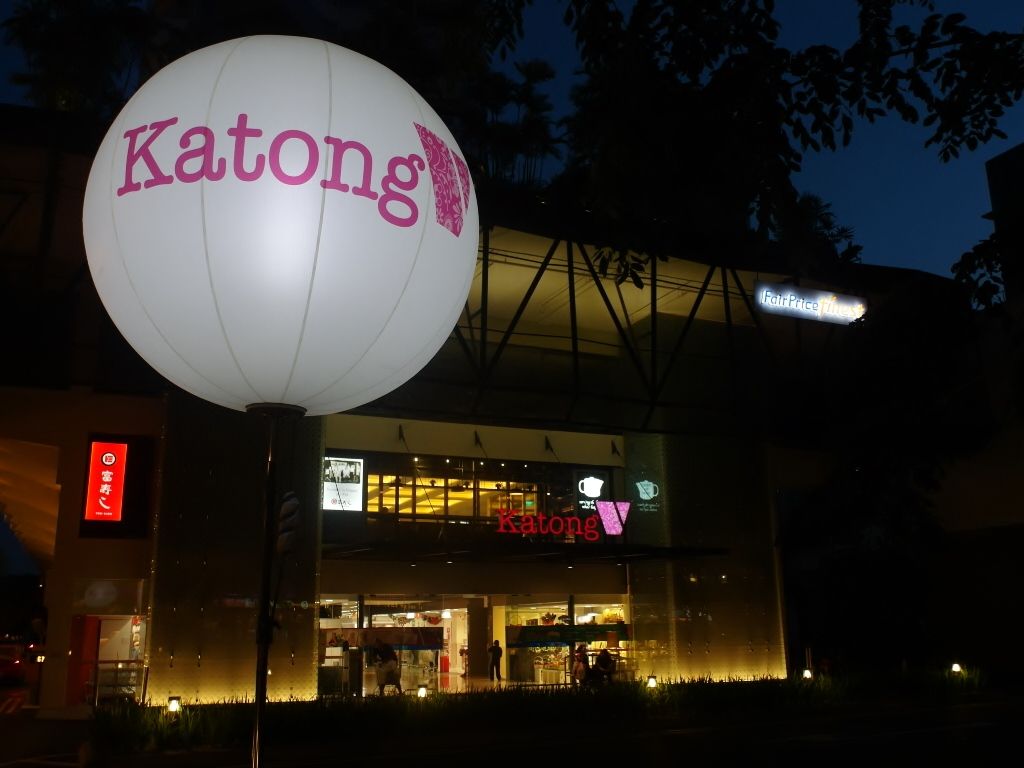 Katong V – Located right below Village Hotel Katong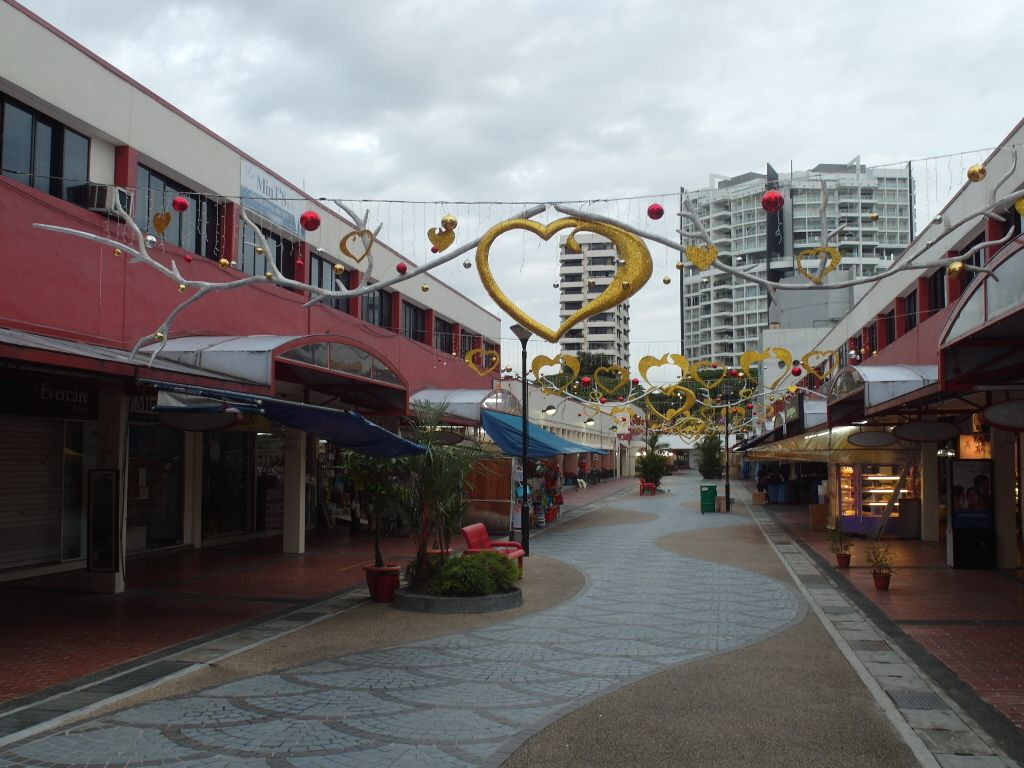 Shopping in the Marine Parade Heartlands!
Night Life in Katong
If you're thinking of having a night out, the area near I12 Katong has some options including Alibabar and Brotzeit. We had some drinks ($9.90 nett) and the char kway teow ($5) which by the way was quite tasty and the portion was huge! Good for 2 to share.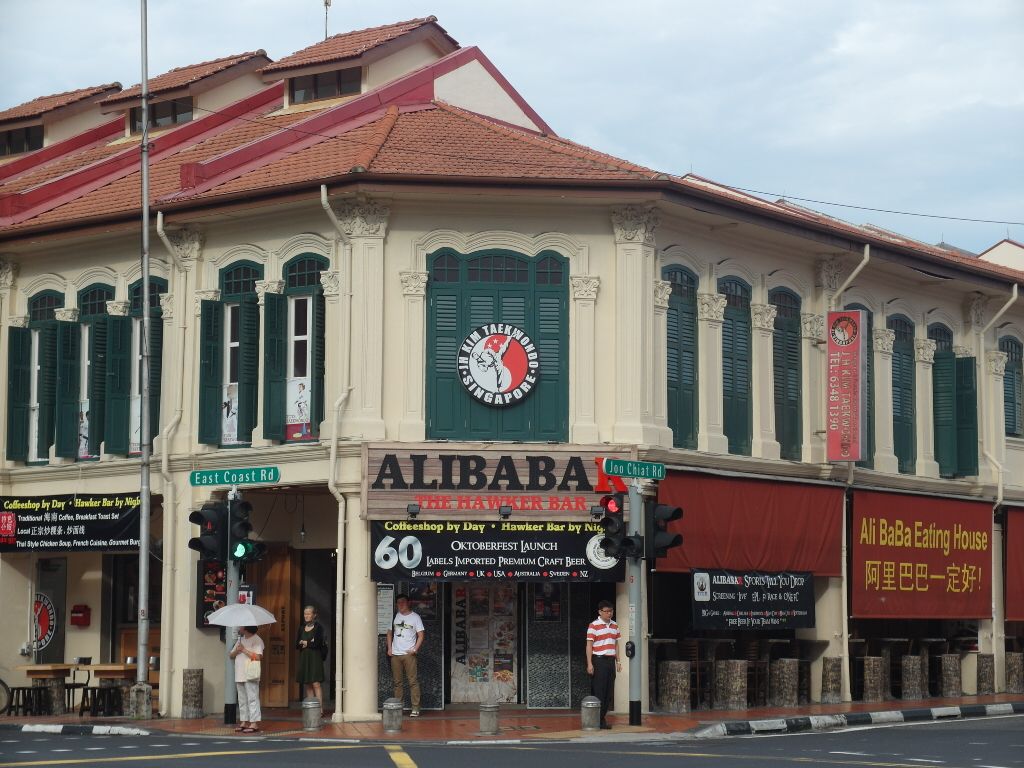 Alibabar at Katong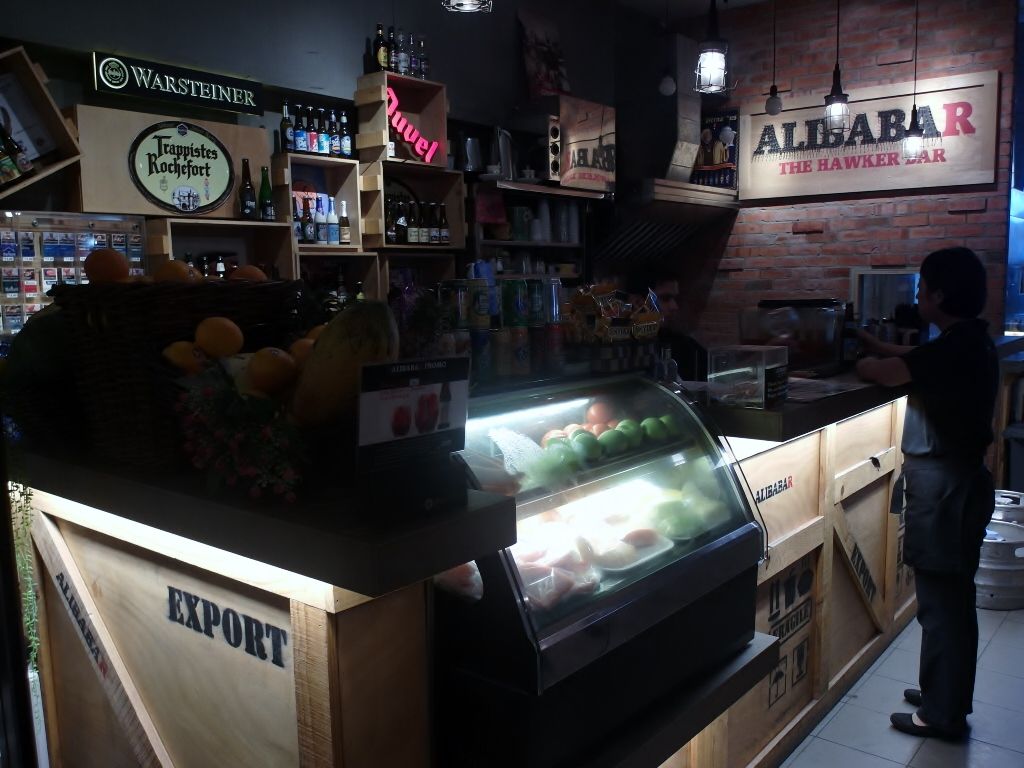 Inside Alibabar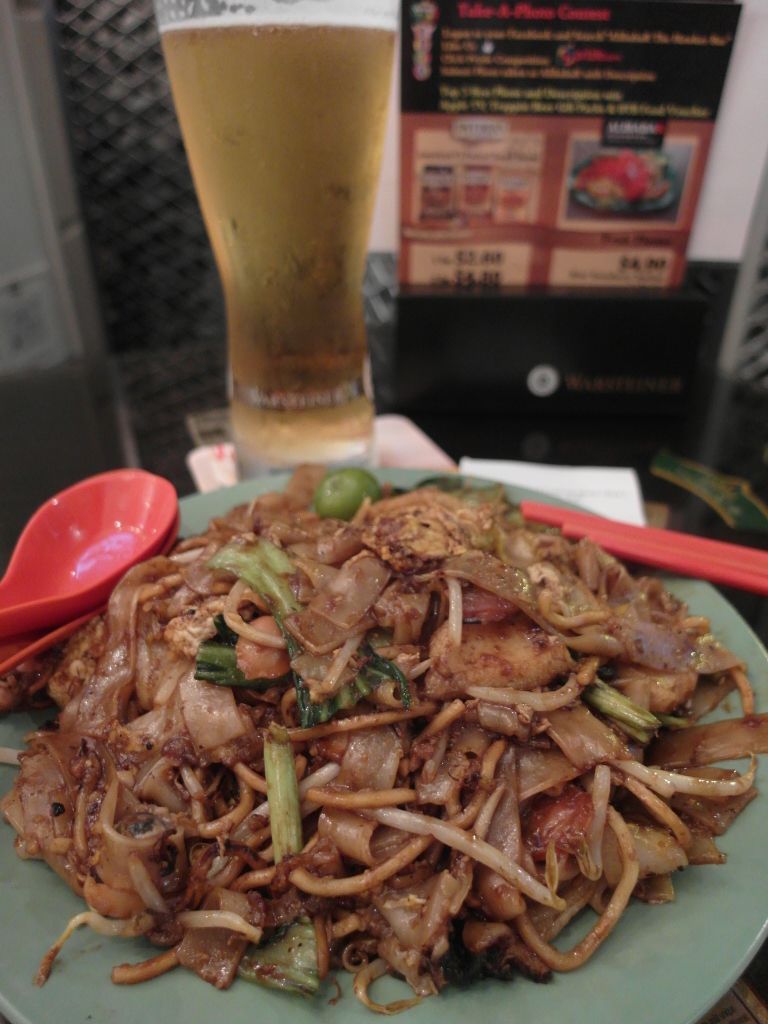 Char kway teow and beers at Alibabar
If you enjoyed our content, "Like" us on Facebook Today!

Remember to leave your comments for 2bearbear Singapore Travel Blog in our comments section below!
For your convenience, we have arranged for the best hotel deals in Katong right here!
So the next time you're here, do check out some of our recommendations of the things to do in Katong!
Related posts: