Ipoh is a food paradise! But if you're wondering what are some of the things you must eat in Ipoh Malaysia, here are the top 10 picks of what to eat in Ipoh! By the way, this food list is in descending order, which means no.1 is a MUST TRY!
What to eat in Ipoh Malaysia
10. Ipoh Parade Shopping Centre Food Court – Popiah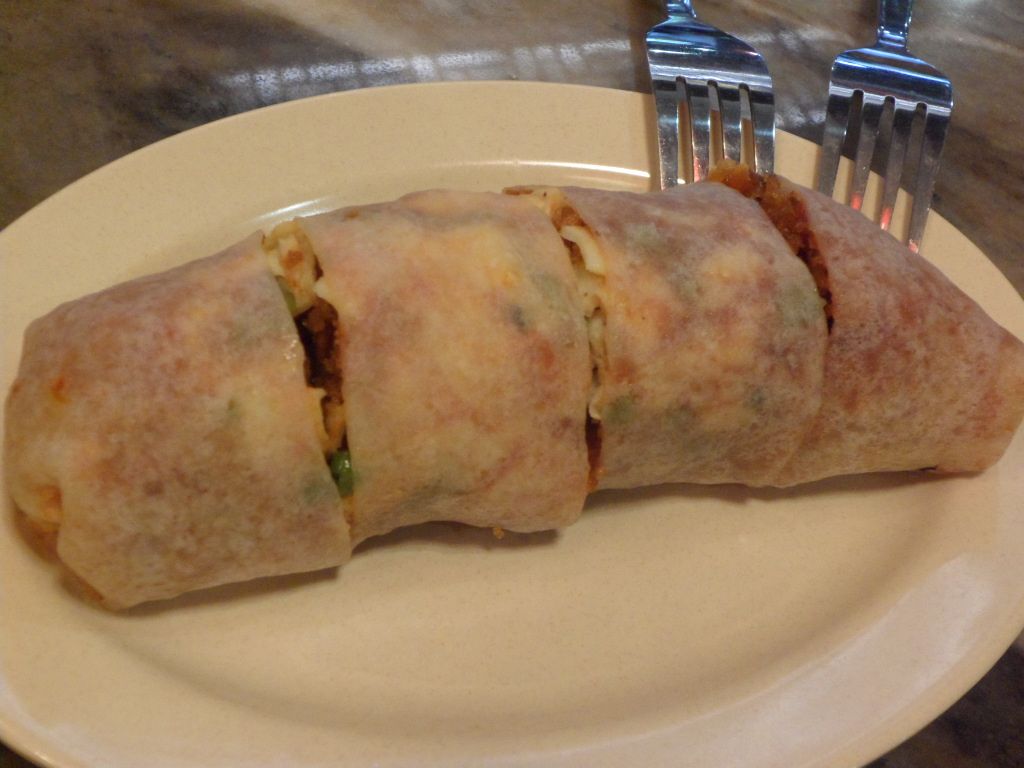 Ipoh Parade Shopping Center Food Court Popiah – 2 for 5RM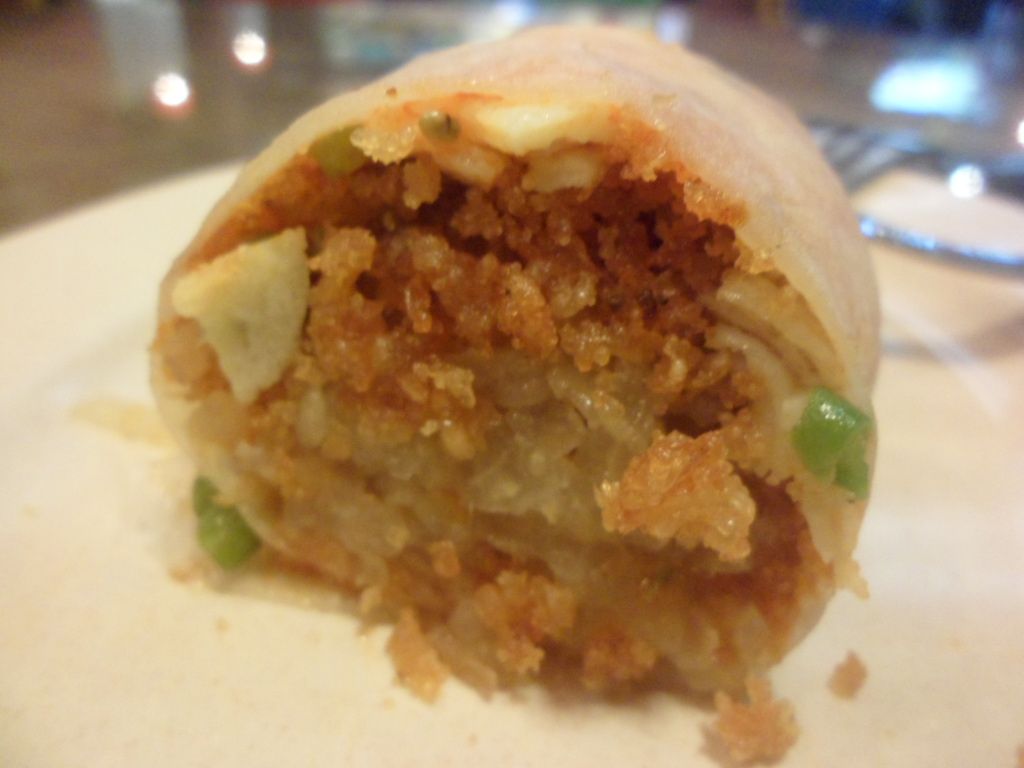 Rich and crispy filling inside the popiah
At the top floor of Ipoh Parade Shopping Center, you'll find this food court, within which, there's a stall that has its sign board that states "Popiah". This was a really surprise find for us because we were not having lunch but were feeling peckish. The aunty sort of recommended her popiah while we walked by her stall and we tried. To our surprise, it had several layers of taste to it. Crispy, moist, fresh and tasty fillings. Try it if you're in the vicinity!
9. MYDIN Wholesale Hypermarket in Bandar Meru Raya, Ipoh – My Nasi Kandar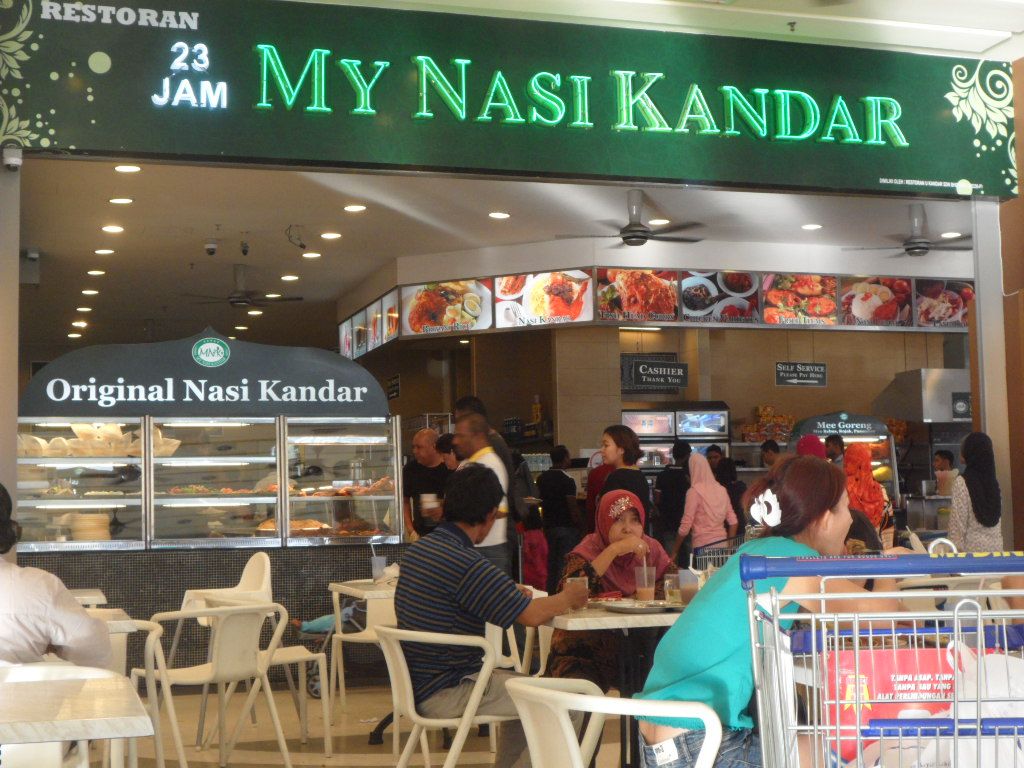 My Nasi Kandar at Mydin Mall Ipoh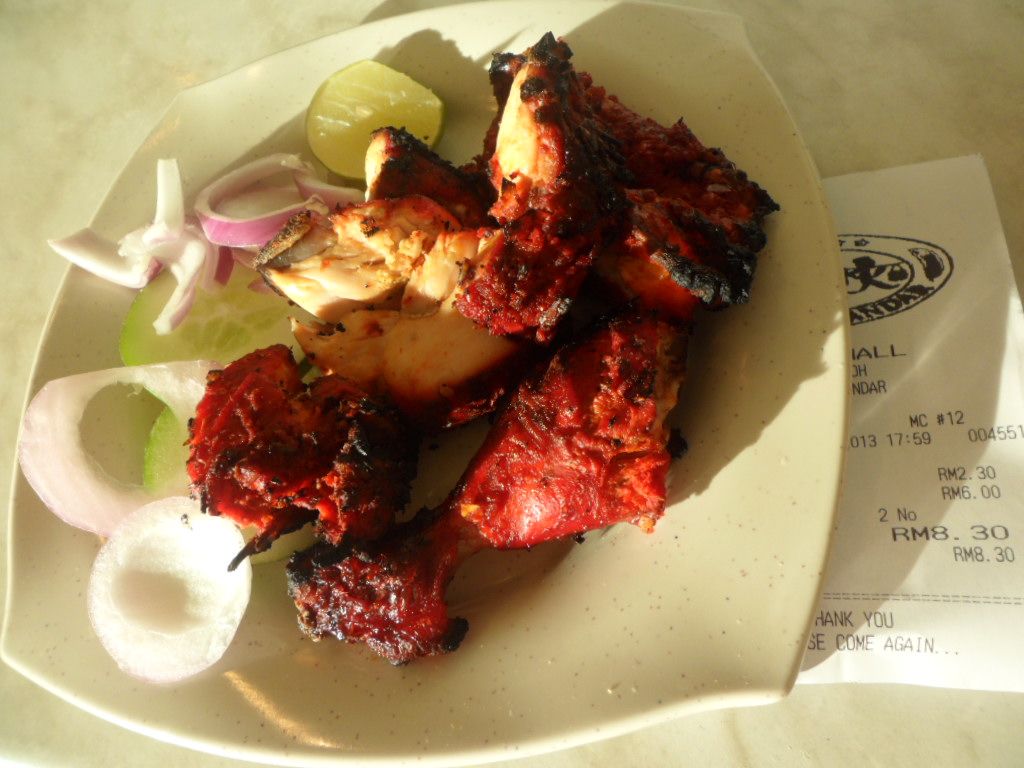 Tandoori Chicken @ My Nasi Kandar – 6RM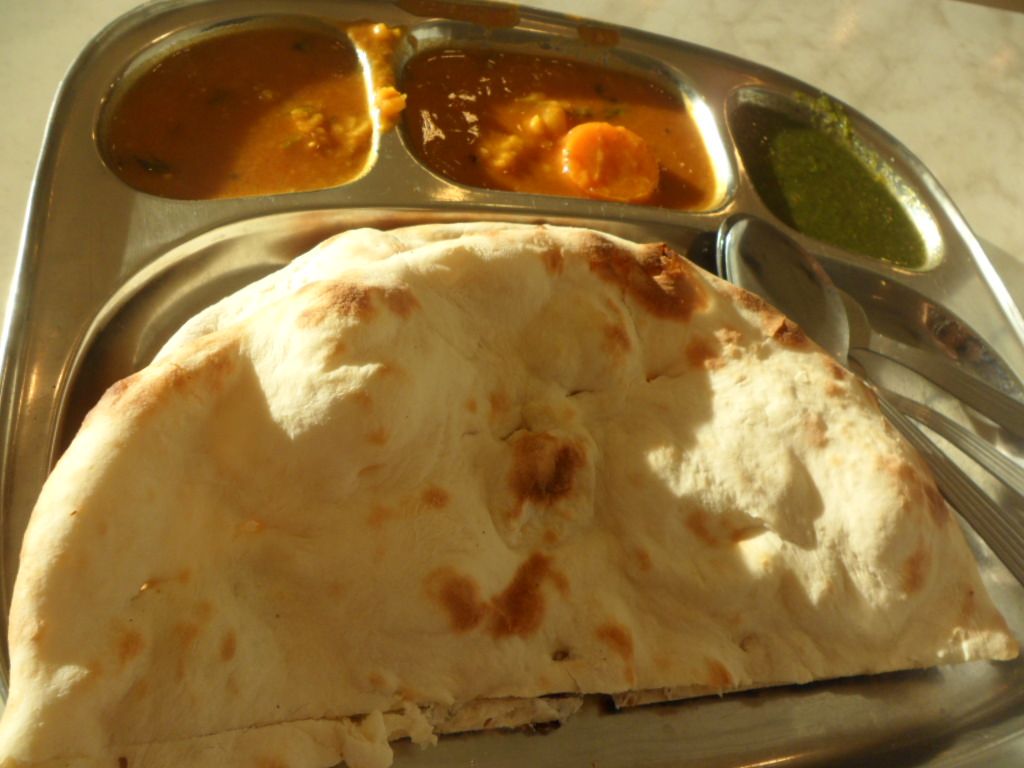 Naan @ My Nasi Kandar Mydin Mall – 2.3RM
Mydin Mall is located at PT 229142, Jalan Meru Bestari B2, Bandar Meru Raya, 30020 Jelapang, Ipoh, Perak Darul Ridzuan. What happened was this. We were supposed to take a bus leaving Amanjaya Bus Terminal after booking for the bus online. Guess what? There was no such bus leaving that morning when we arrived at the terminal! So we went to all the booths that sold tickets to source for the next available ride to Singapore. We even met up with others who were supposed to be on the same bus and thought of car pooling. But in the end, we decided against taking a ride to Johor to transfer from there. Instead, we waited at Mydin Mall (a short walk from Amanjaya Bus Terminal) for our direct bus trip back to Singapore.
In the meantime, we managed to squeeze in a meal at My Nasi Kandar (after seeing all the crowds there). After trying the tandoori, we understood why the crowd was there. We could taste the spices, the tenderness and the juiciness of the chicken tandoori. Surprisingly good we must say 🙂
8. Cendol at Mr Cendol Mydin Mall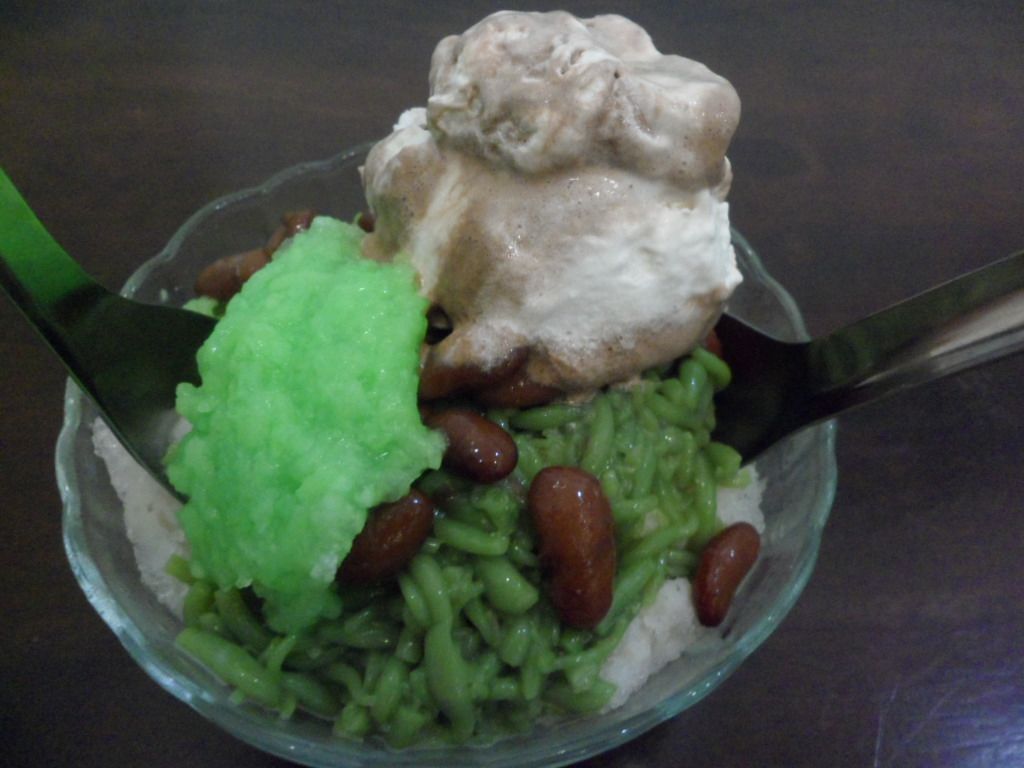 Soya Special Cendol at Mr Cendol
Still within Mydin Mall, along the circumference of the mall was Mr Cendol. We've tried several cendols in Singapore before but since the place was called Mr Cendol, we thought they might offer something different. We sat down and ordered the Soya Special. Turns out that instead of using just shaved ice, the ice was made of soya milk and topped off with ice cream. Sedap!
7. Dim Sum at Restoran Ying Fa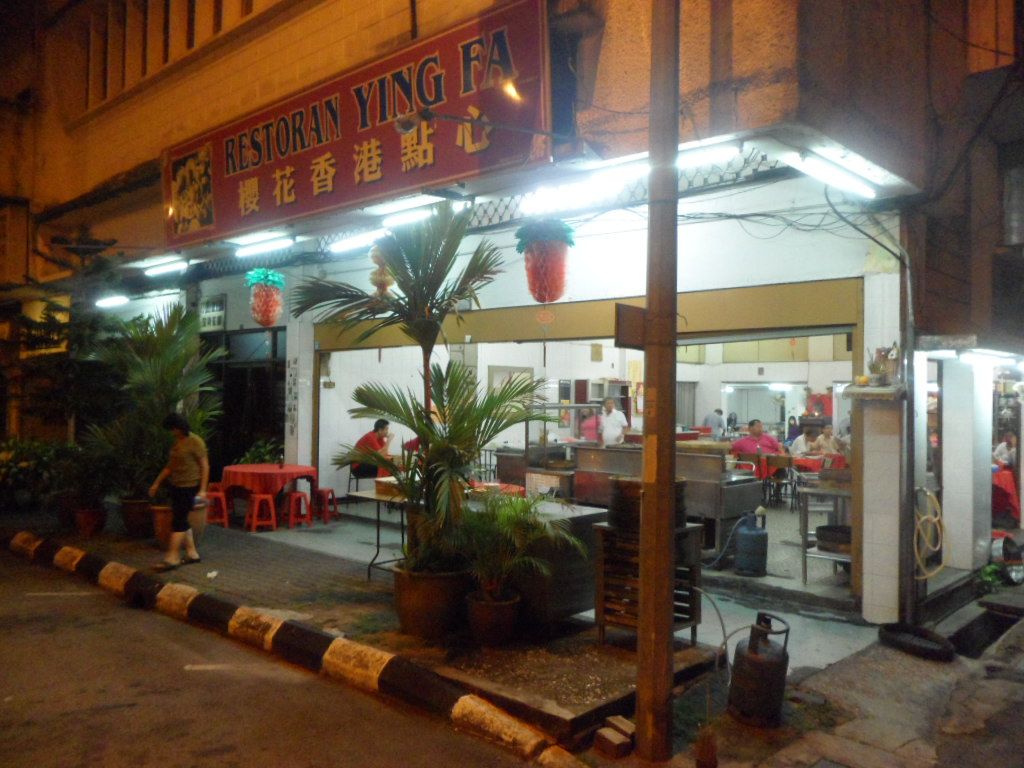 Restoran Ying Fa Dim Sum
Restoran Ying Fa is located at 1C, Jalan Sultan Yussuf (Belfied Street), Old Town, Perak, Ipoh Town, 30000. We actually arrived in Ipoh at 5am in the morning and were offered transportation by a uncle who had 6 fingers on one of his hands. Hence, he has a nick-name called liu zhi (六指 – literally meaning six fingers). He offered to take us to our hotel (for a fee of course – 20RM) and so we requested for a dim sum place enroute. We were taken to Ying Fa Restoran!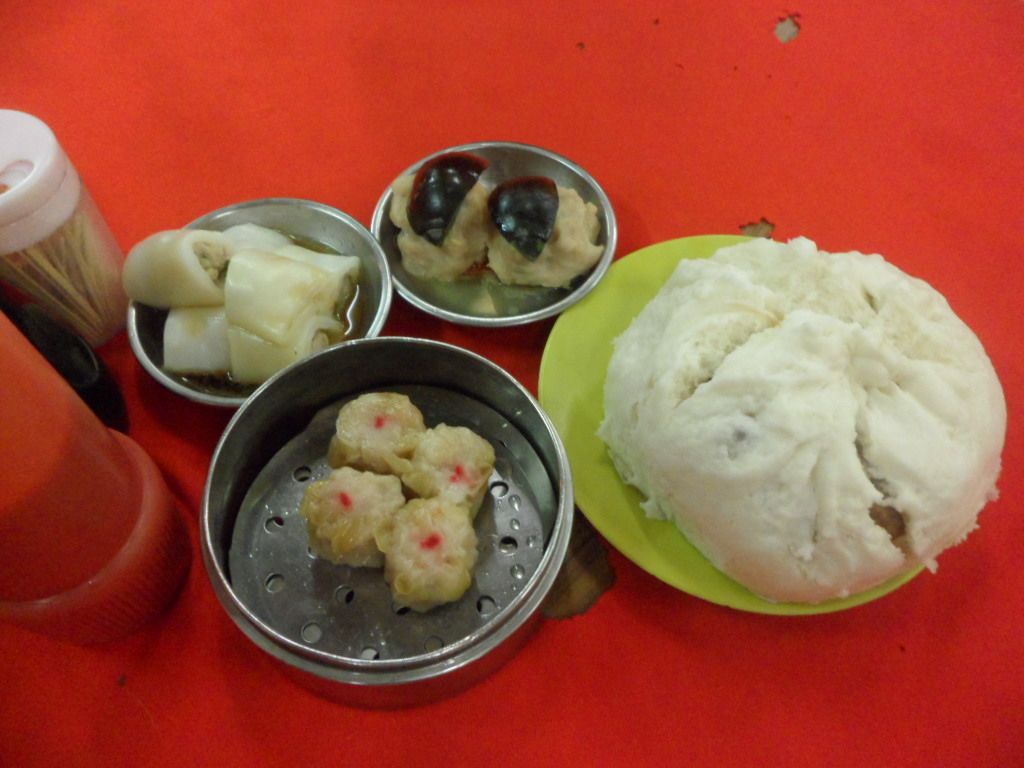 Dim sum at Ying Fa Restoran including chee cheong fun, siew mai, century egg with chicken ball ranging from 3 to 3.5RM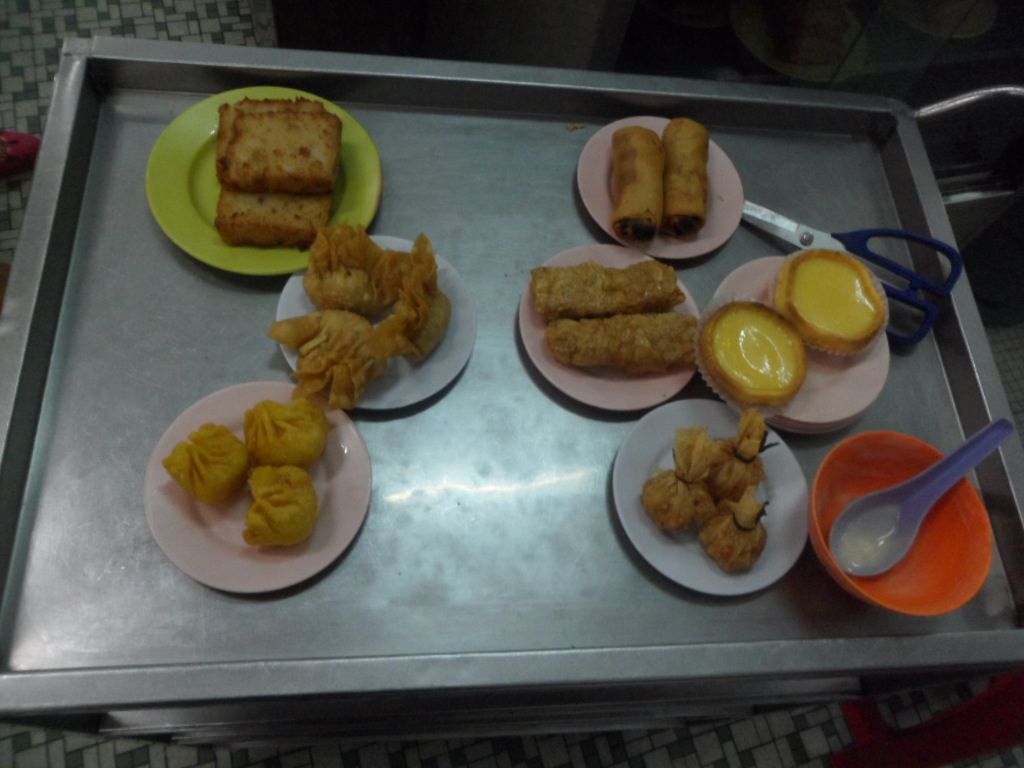 Dim sum served on traditional carts at Restoran Ying Fa
All in all, we spent only 22RM for all the dim sum that we had. Quality was ok but the price was really economical. So do head on down if you have a craving for dim sum!
6. Kedai Makanan Nam Heong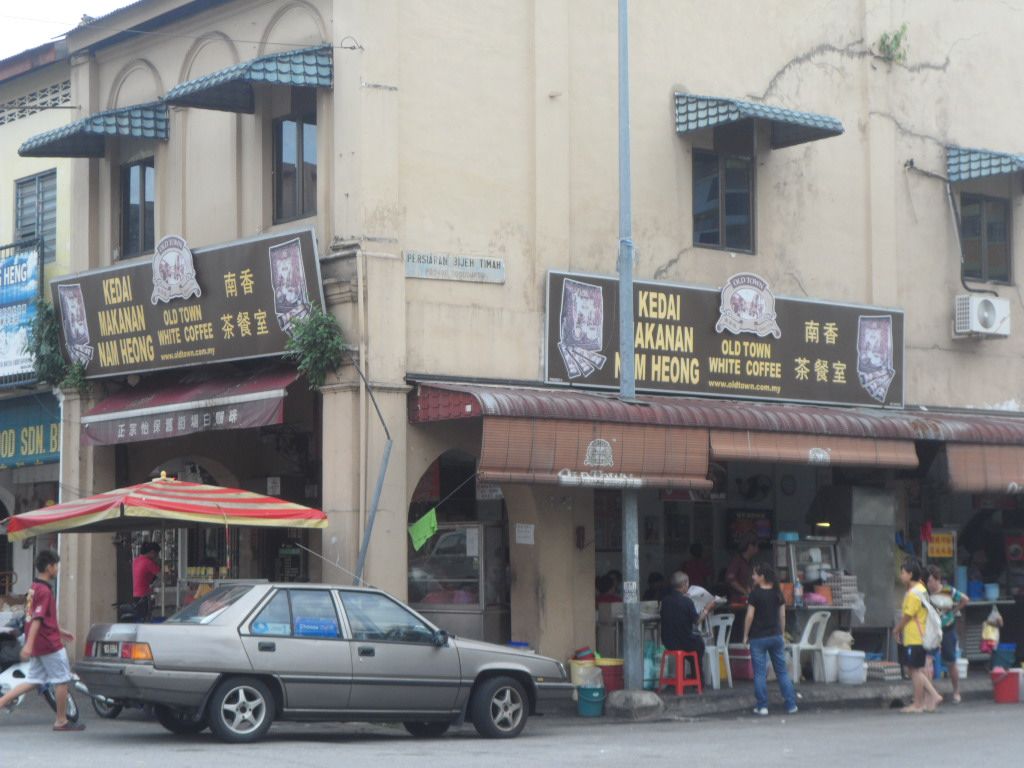 Kedai Makanan Nam Heong – Distributor of White Coffee at 2 Jalan Bandar Timah
Kedai Makanan Nam Heong is located at 2, Jalan Bandar Timah, Ipoh Perak, 30000. There are 2 reasons why you should visit Kedai Makanan Nam Heong coffeeshop.
Firstly, it is one of the main distributors of white coffee in Ipoh. We've tried the iced white coffee and it was really strong and aromatic. Unlike some diluted ones that we've tried before. To learn more about the meaning of white coffee, follow the link to our Things to do in Kluang Malaysia post.
Secondly, Makanan Nam Heong is actually an amalgamation of several amazing foods in Ipoh including ipoh hor fun, curry mee, penang prawn noodles, char kway teow and dim sum! Of which, the smell of the char kway teow was really irresistable. Definitely a MUST TRY!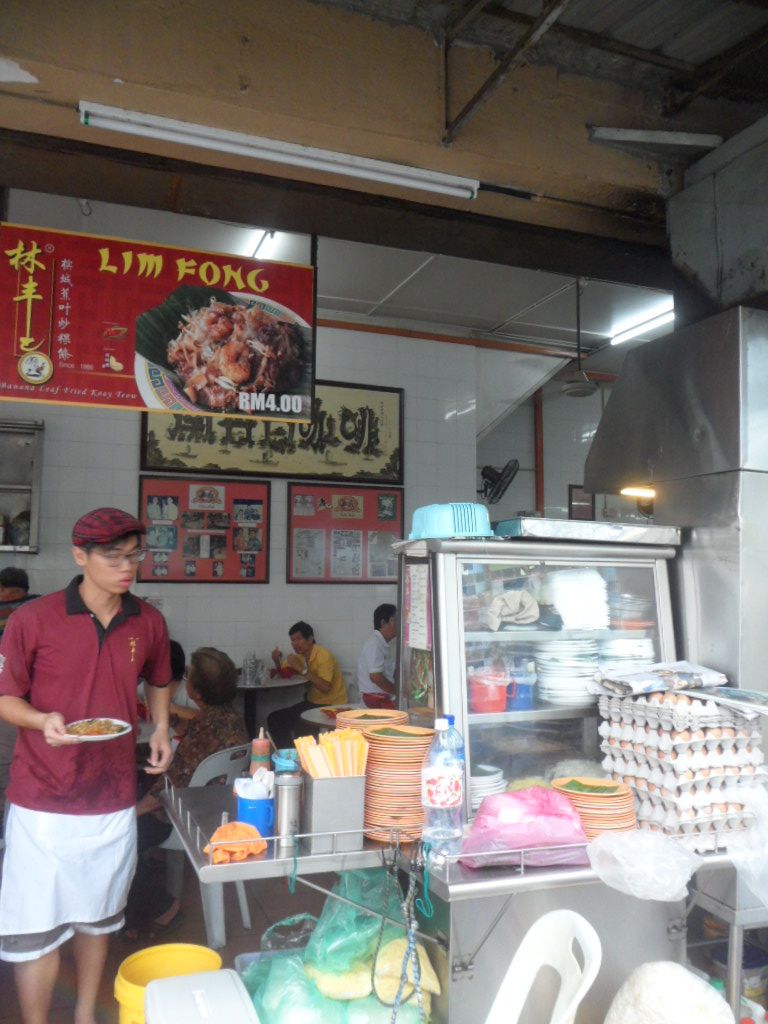 Lim Fong Char Kway Teow @ Kedai Makanan Nam Heong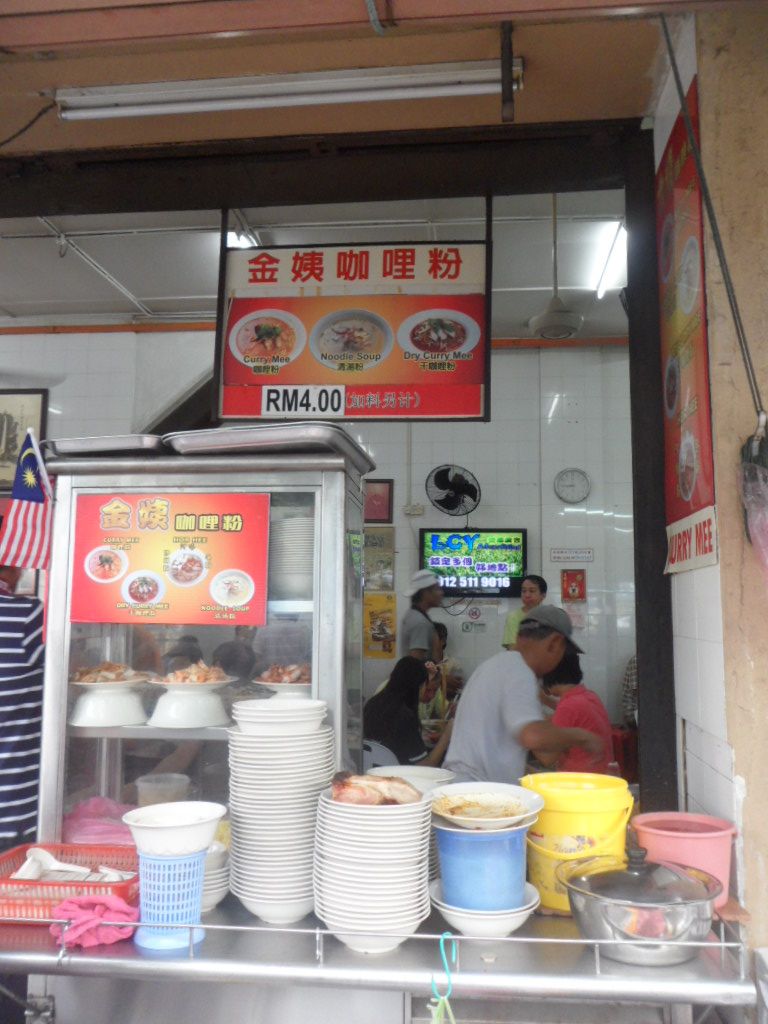 Kedai Makanan Nam Heong Curry Mee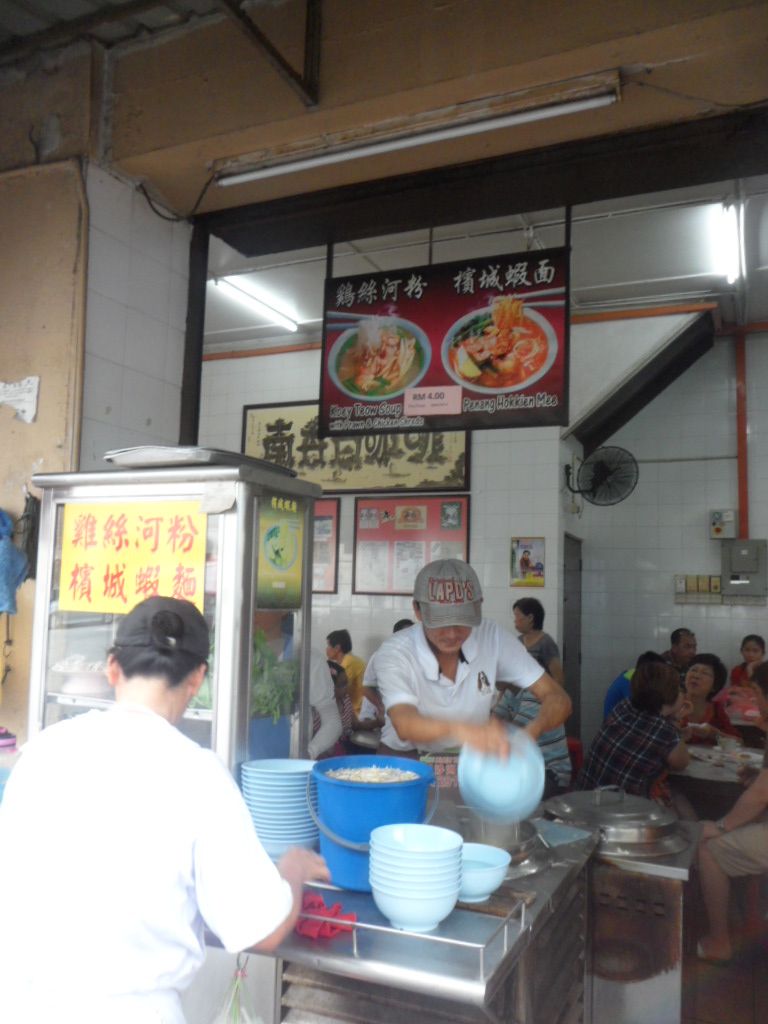 Ipoh Hor Fun and Penang Prawn Noodles @ Nam Heong Coffeeshop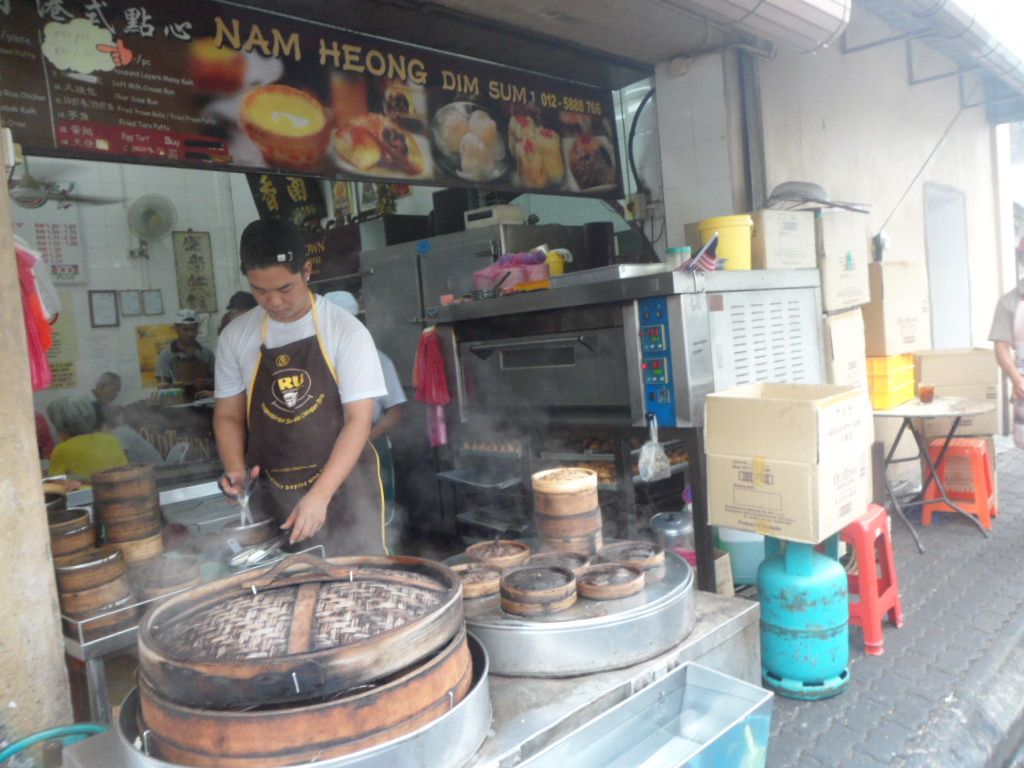 Nam Heong Dim Sum
5. Restoran Ipoh Kong Heng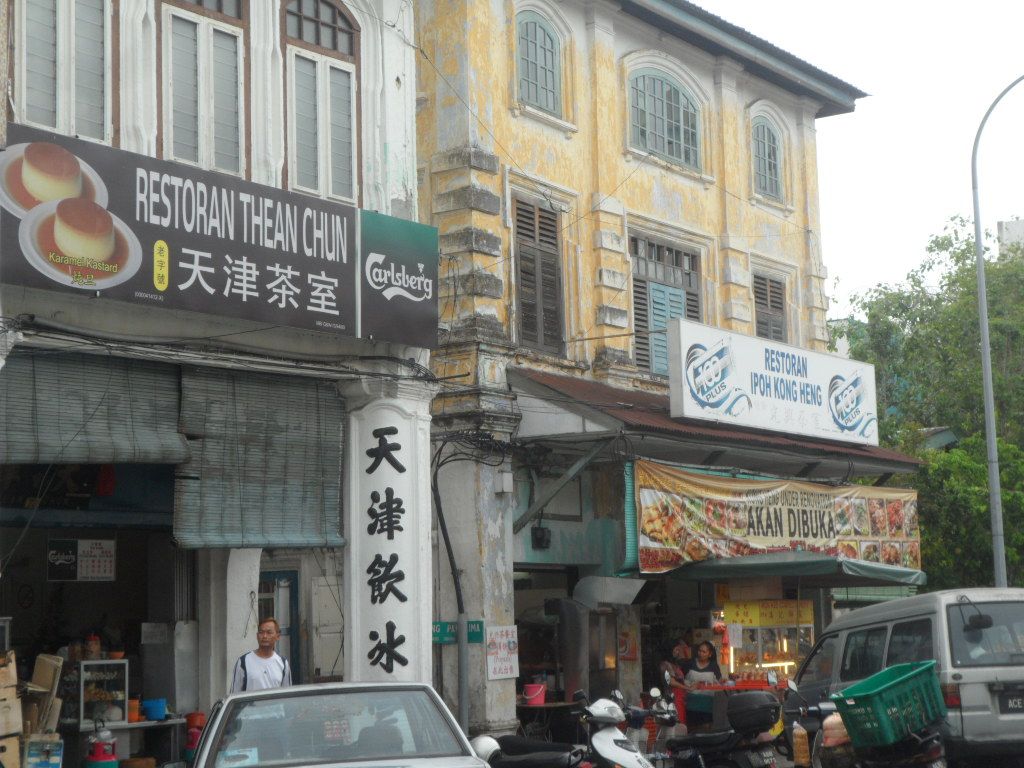 Caramel Custard @ Restoran Thean Chun and More Food Choices at Restoran Ipoh Kong Heng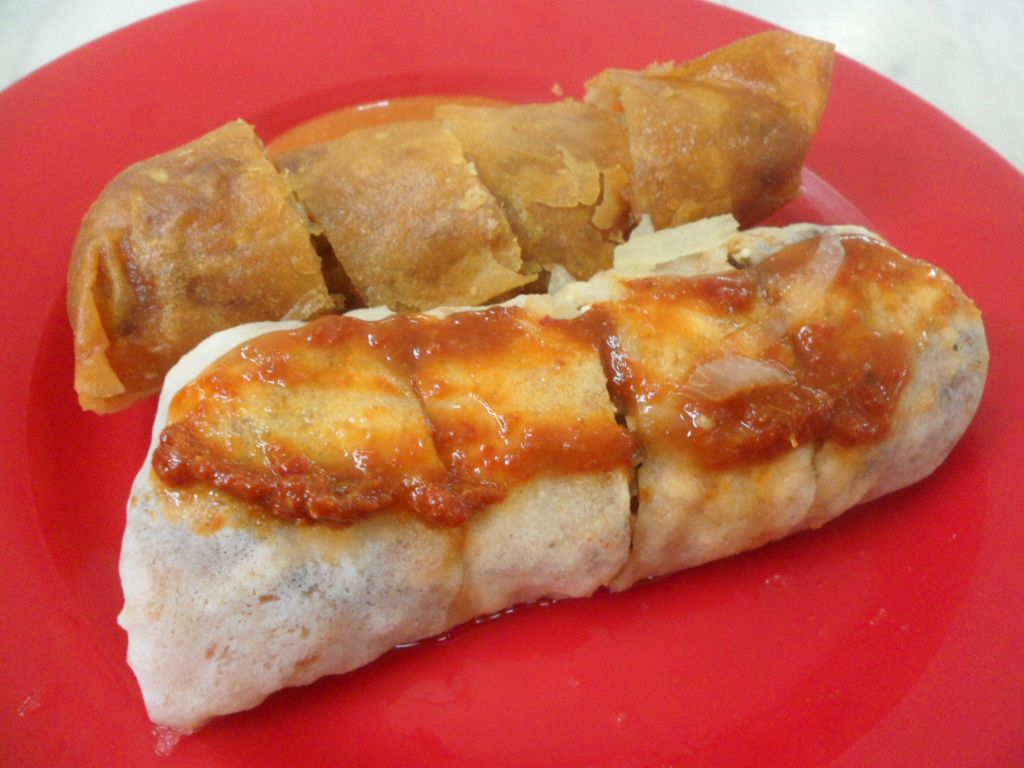 Fried and normal popiah for 3.8RM at Restoran Ipoh Kong Heng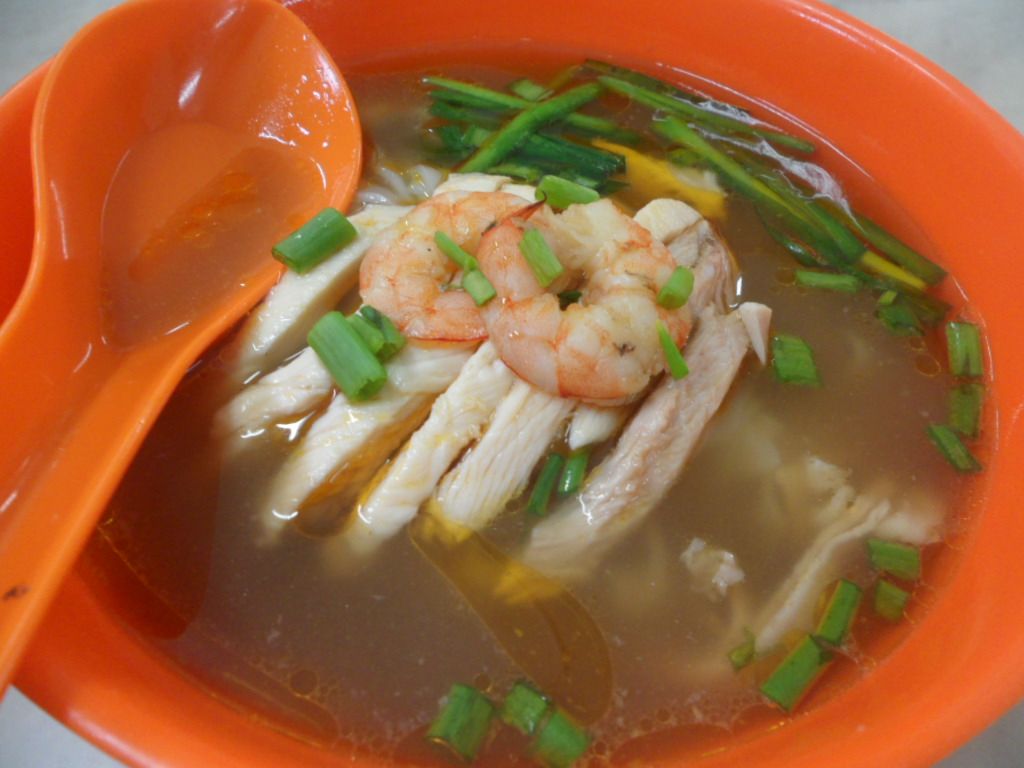 Restoran Ipoh Kong Heng – Sliced chicken sar hor fun
Restoran Ipoh Kong Heng is located at 74 Jalan Bandar Timah, 30000 Ipoh, Perak, Malaysia. Here, there are actually alot of food choices including the traditional ipoh hor fun, the sar hor fun (that we had) as well as the mixed popiahs (see above). The prawn soup of the sar hor fun was especially flavourful. Coupled with the springy hor fun and firm chicken slices? Yummilicious! As for the mixed popiah, the normal popiah actually tasted better although the option of tasting the fried version was interesting.
4. Traditional Hor Fun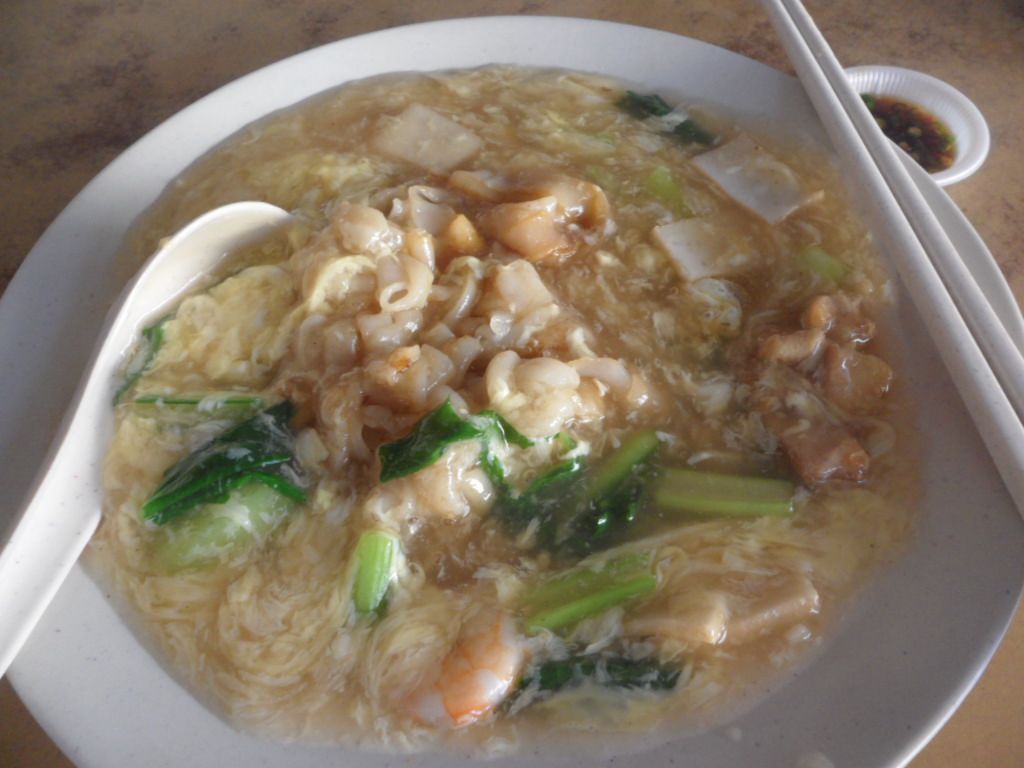 Traditional Hor Fun at a zi char stall in Ipoh
If you have read our post questioning whether the standard of zi char in Singapore has dropped? It was all triggered by this plate of beautifully constructed hor fun. Simple dish with springy hor fun and tasty gravy. Nope, this was not at a famous place but at a random coffee shop that we visited. Speaks alot about the quality of food (especially hor fun) in Ipoh.
3. Funny Mountain Soya Bean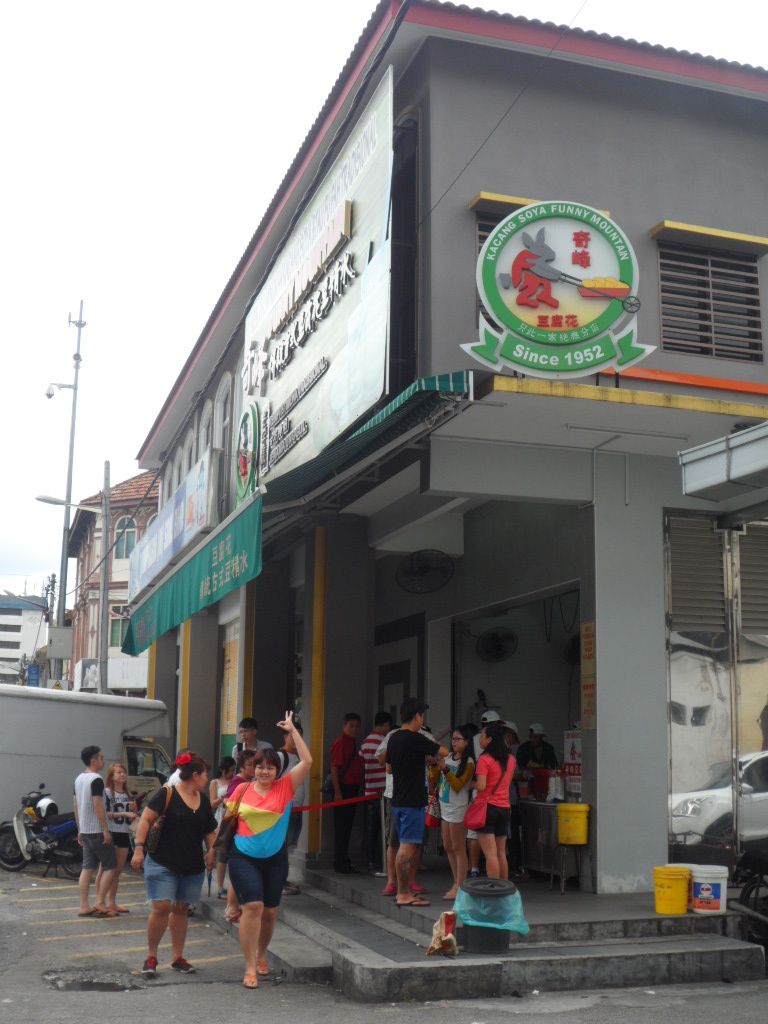 Kacang Soya Funny Mountain Beancurd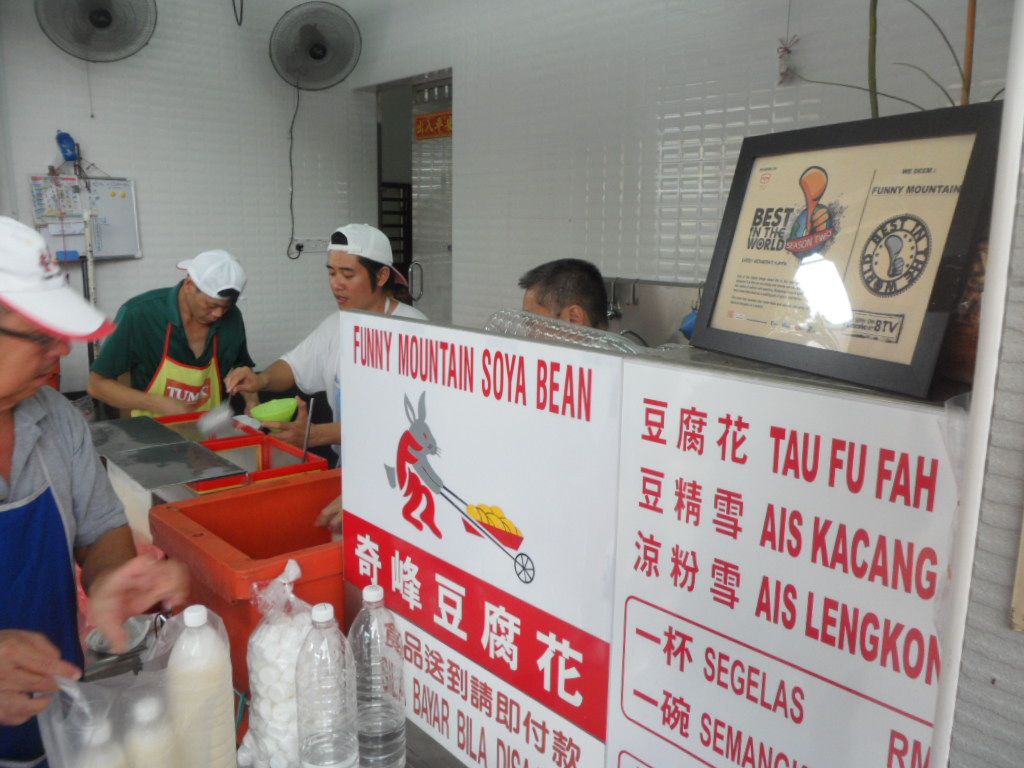 Brisk business at Funny Mountain Soya Bean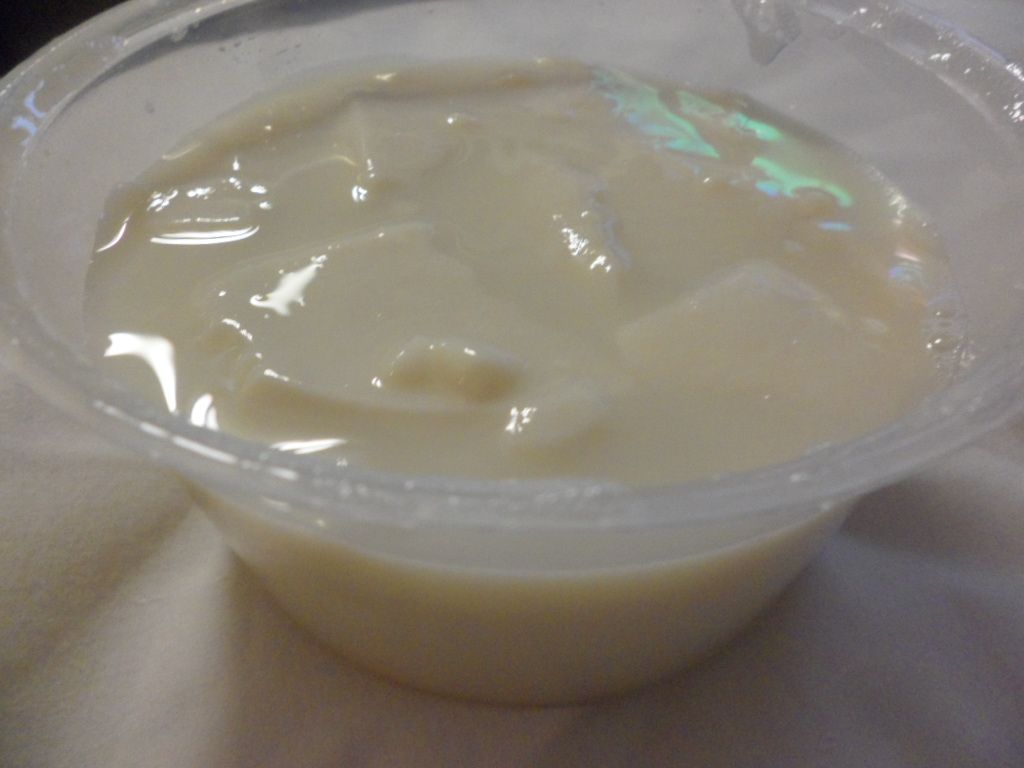 Bean curd at Funny Mountain
Funny Mountain Bean Curd is located at 49, Jalan Theatre (Jalan Mustapha Al-Bakri), 30300 Ipoh, Perak. We actually tried the bean curd because of the long queue indicating that they must be doing something right in their concoction of soya bean products. However, we think that the soya bean curd that we tried was a tad too sweet. In addition, we have been spoilt by the silky smooth soya bean curds in Singapore. So the bean curd here was quite normal for us. But still, there's a reason why the crowds are streaming in, so do tell us what you think in the comments section below!
2. Kafe Sun Yoon Wah Snow Beer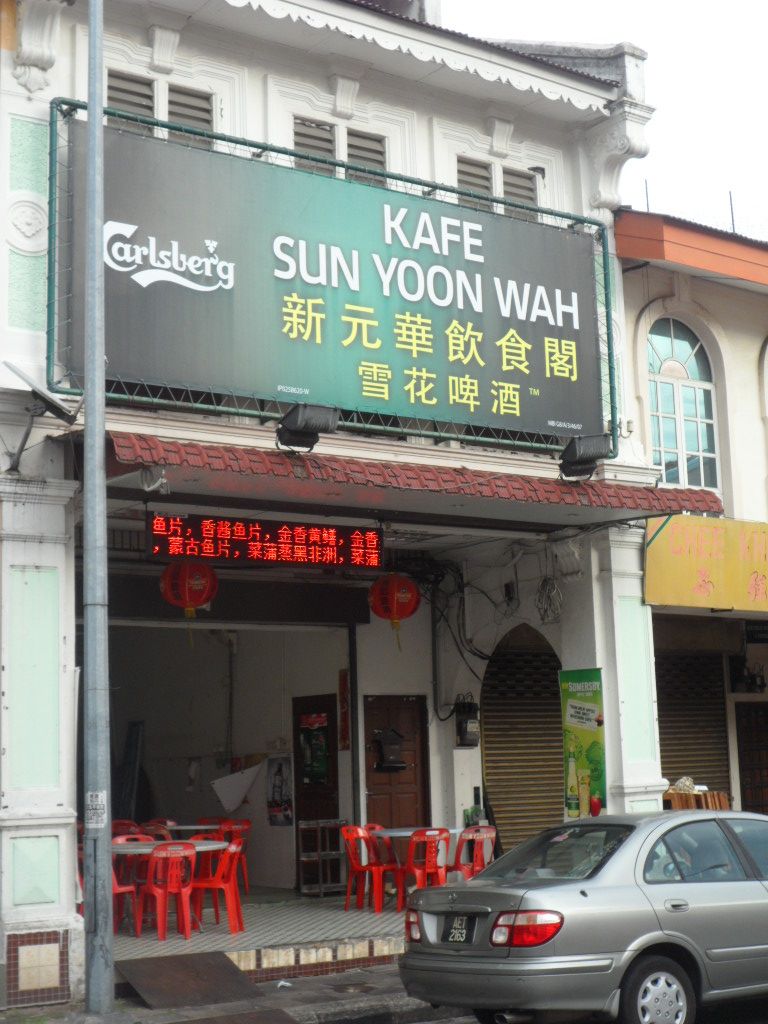 Kafe Sun Yoon Wah Snow Beer!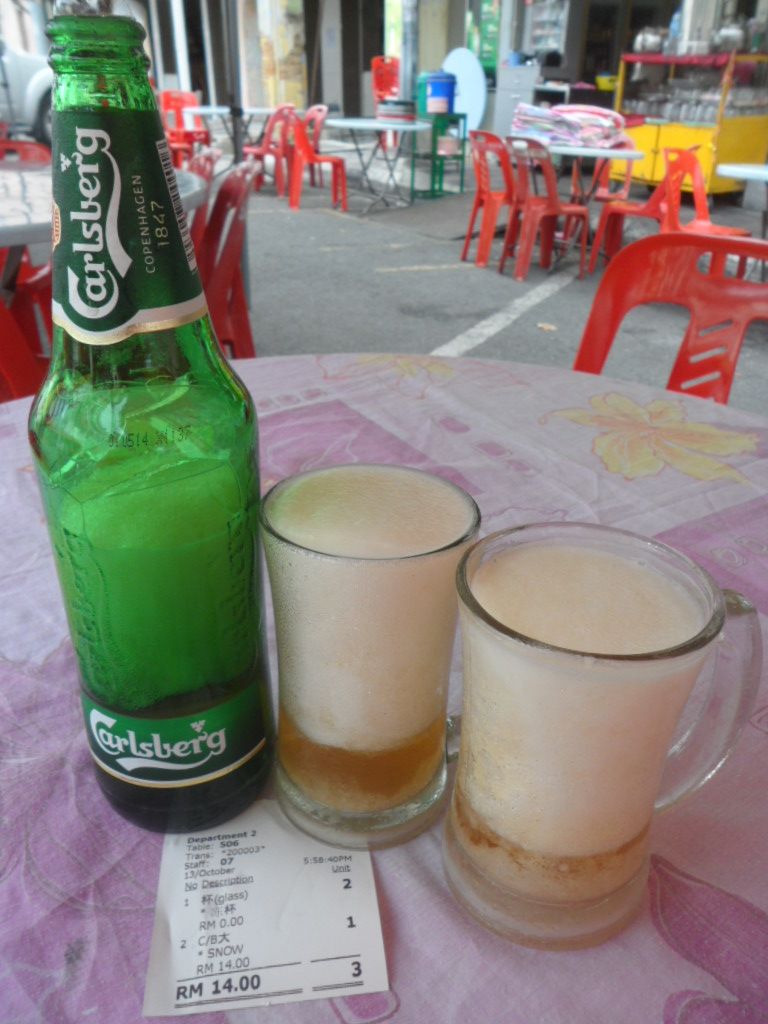 A bottle of snow beer at 14RM – Kafe Sun Yoon Wah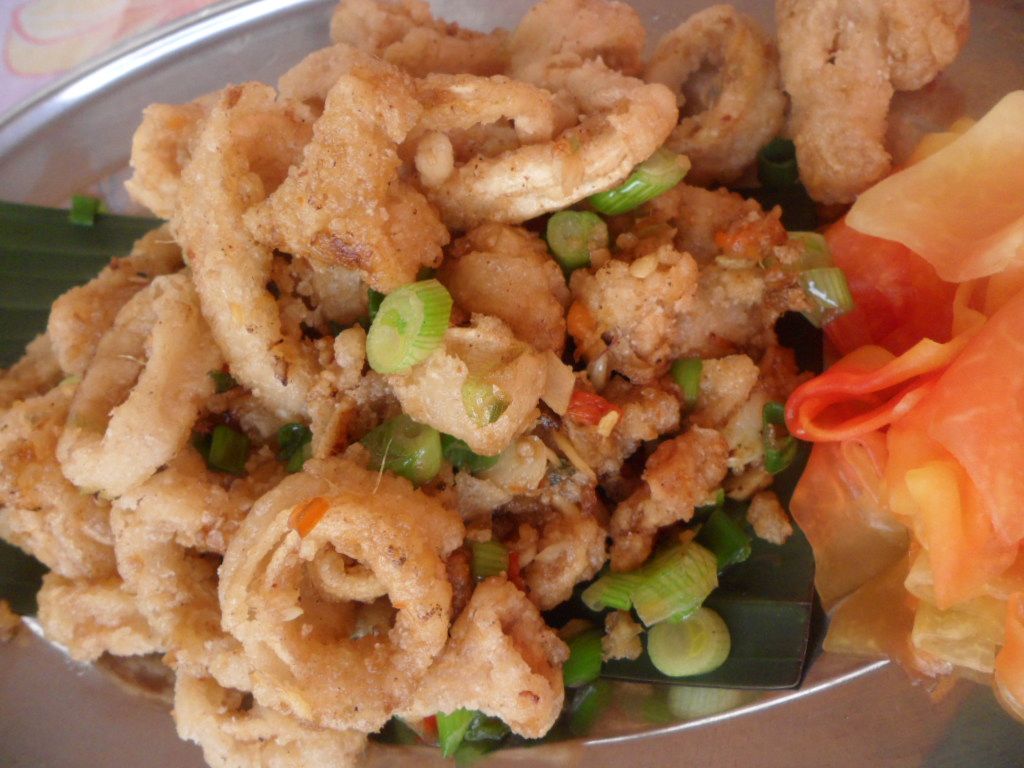 Stir Fried Calamari which went really well with the snow beer
Kafe Sun Yoon Wah is located at 7,Jalan Bijih Timah, Ipoh Old Town, 30000 Ipoh, Malaysia. Definitely, strongly recommended. The snow beer is actually formed by quickly pouring beer into a chilled mug. The bubbles then forms the frost like bits because of the ice cold mug, forming the well-known snow beer. It was a totally new experience for us, quite unlike Heineken extra cold or ice cold Tiger Beer. In addition, try the stir fried calamari that goes really well with the beer. The only catch is that you must drink the snow beer relatively quickly once its poured, else it will just become normal cold beer.
1. Restoran Ong Kee Tauge Ayam – Beansprouts with chicken and hor fun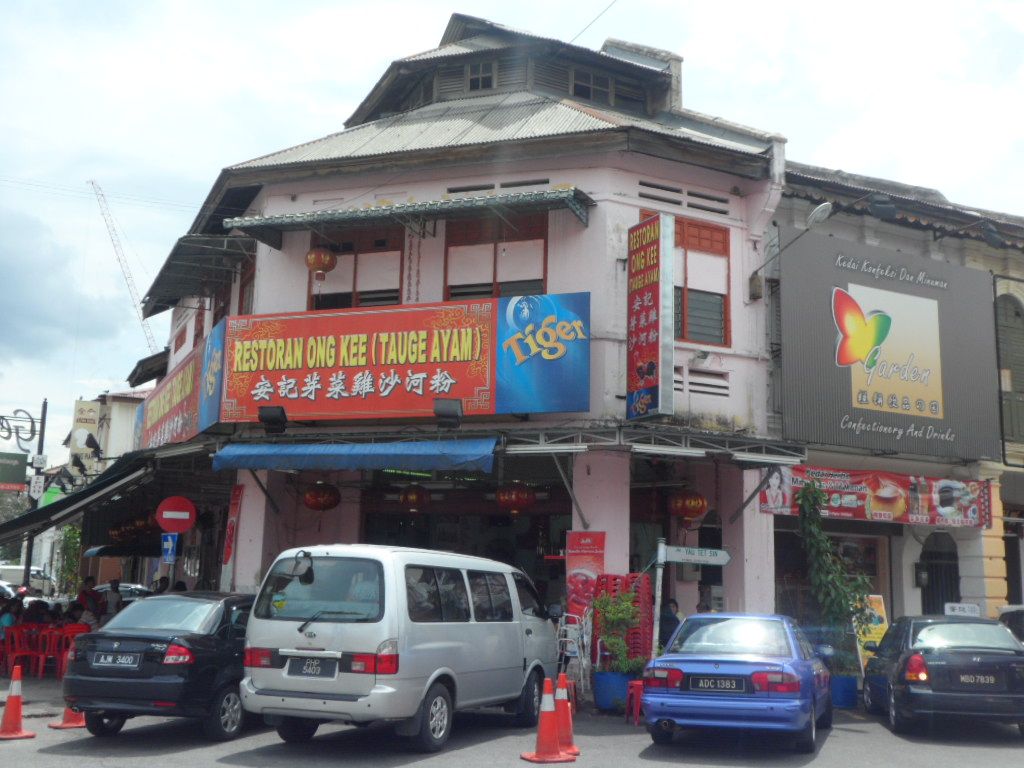 Restoran Ong Kee Tauge Ayam (Beansprouts chicken) @ Jalan Yau Tet Shin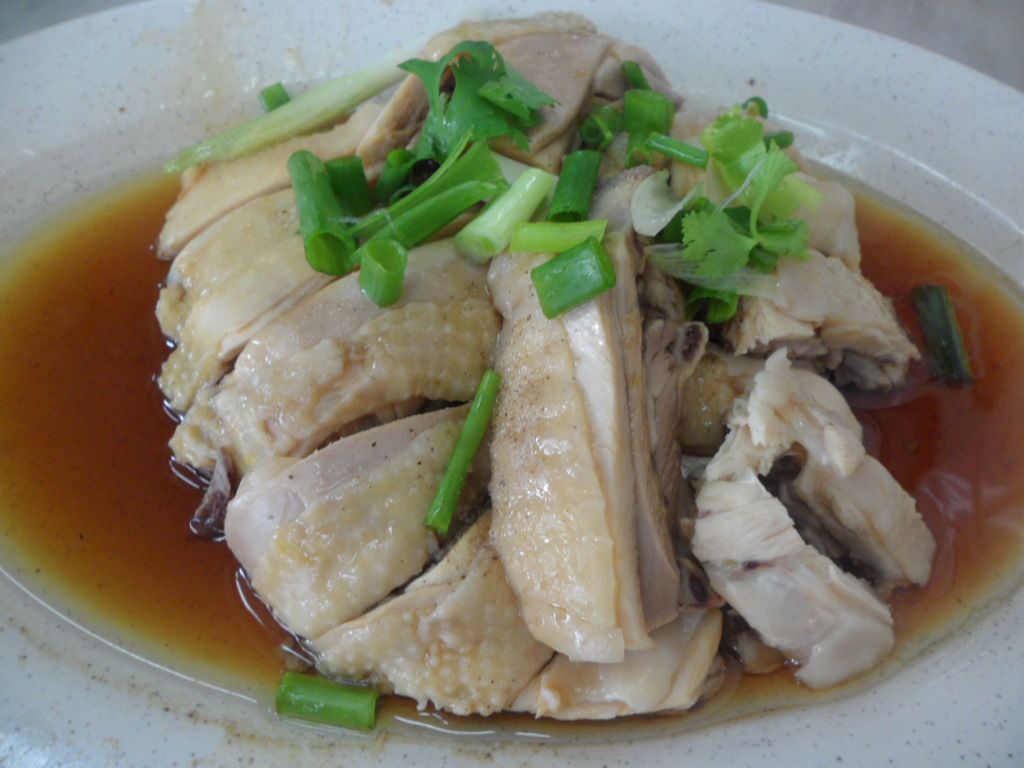 Restoran Ong Kee's fresh firm chicken splashed with soy sauce and sesame oil

REALLY FAT beansprouts at Restoran Ong Kee

Go for the hor fun instead of the rice
Restoran Ong Kee is located at 48, Jalan Yau Tet Shin, 30000 Ipoh, Perak. If there's one food that you must try, it has got to be the beansprouts chicken with hor fun at Restoran Ong Kee. Some people say that because of the water here in Ipoh, the hor fun is extra taong (springy) and the bean sprouts are extra fat (as you can see from the picture above). It really is true. Mixing in the chicken and bean sprouts (with a dash of the chicken sauce) into the hor fun will give you a perfect combination of what Ipoh hor fun is really about.
If you enjoyed our content, "Like" us on Facebook Today!

Thoughts on what to eat in Ipoh Malaysia
In fact, there are many other good food in Ipoh including the salt-baked chicken and caramel custards. But nonetheless, if there's two food that we'd recommend, it'll certainly be the Ipoh Hor Fun at Restoran Ong Kee and the snow beer at Kafe Sun Yoon Wah.
Click here for a price comparison of the hotels available in Ipoh.
Do let us know if there are other good food to eat in Ipoh that you'd like to recommend in the comments section below!
Related posts: