There are actually so many things to do in Singapore! There are major attractions you can visit, shopping, food, heritage and so much more! As Singaporeans, it is only right for us to introduce what Singapore has to offer and so we decided to create a list of the top 101 things to do and attractions in Singapore! As a Singapore Travel Blog, it is our pleasure to bring you the 101 things to do in Singapore! This post is likely to be our longest post ever!
Things to do in Singapore
To kick things off, we shall start with the most visited attraction in Singapore –
Things to do at Sentosa!
Sentosa is a major tourist attraction in Singapore. It offers one of Singapore's most beautiful beaches (at Siloso, Tanjong and Palawan Beach), fun activities, food, Singapore's major attractions and even a Singapore staycation options for Singaporeans! So the things to do at Sentosa includes
1. Merlion. The merlion is a mystical animal of a cross between a mermaid and the lion. Word has it that a Palembang Prince, Sang Nila Utama spotted a tiger but mistook it for a lion and named the city "Singapura" aka "Lion City". That is why our soccer team is today knowned as "the Lions". But back to the merlion, it looks pretty much like this…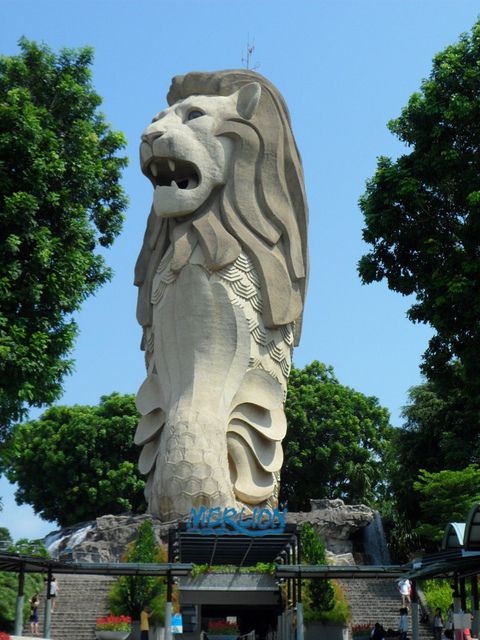 Merlion at Sentosa
This merlion at Sentosa is the largest merlion in Singapore (The one that spurts water is at Marina Bay) and you can ascend it taking in views like this…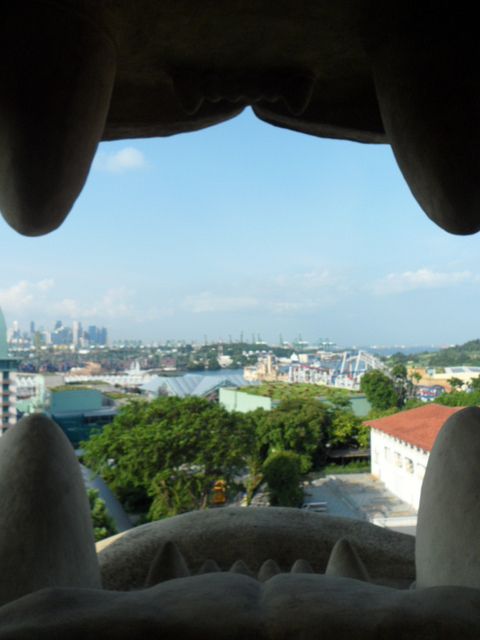 View from the Teeth of the Merlion
2. Universal Studios Singapore. Universal Studios Singapore is by itself a major attraction in Singapore. Located at the Resorts World Sentosa (RWS), Universal Studios Singapore boasts of rides, shows and activities for the entire family (get up close with Shrek!). There is even "Transformers the Ride : Ultimate 3D Battle" exclusive to Universal Studios Singapore.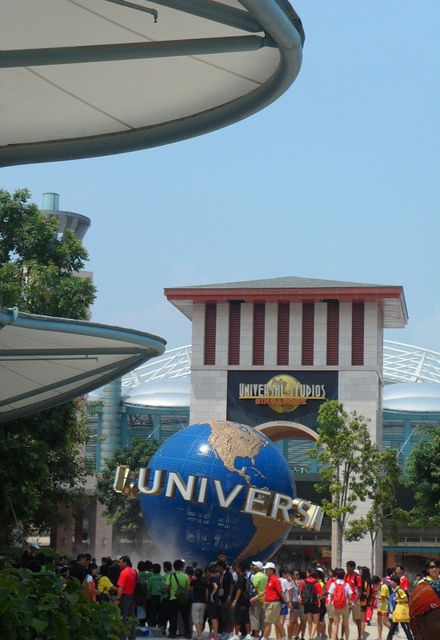 Universal Studios Singapore
3. Tiger Sky Tower. Ascend to the top of the Tiger Sky Tower and enjoy panoramic views of Sentosa, the ocean views and even the Singapore City skyline!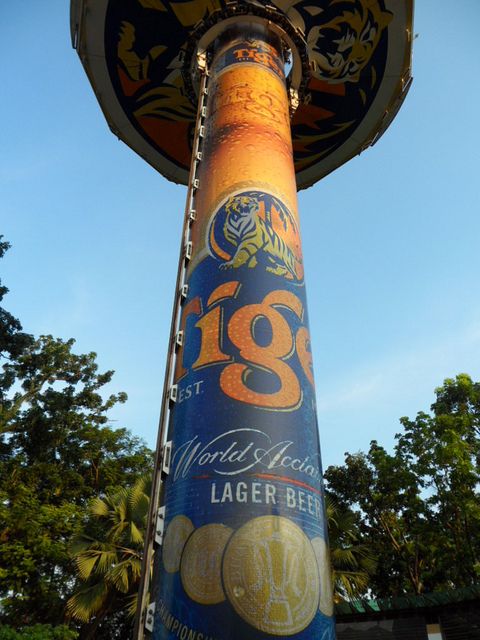 Tiger Sky Tower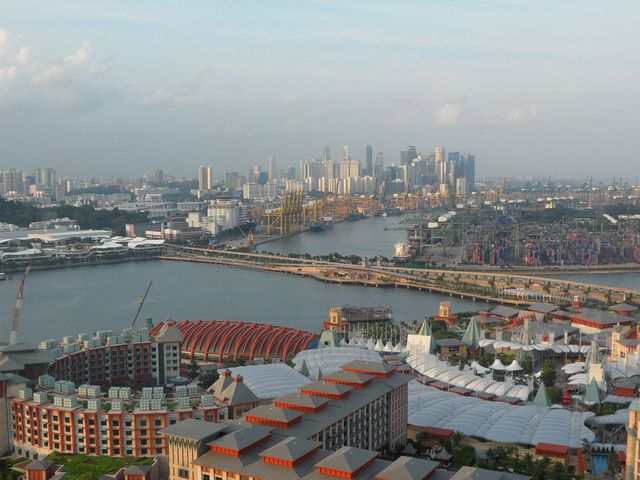 View from the top of the Tiger Sky Tower
4. Fort Siloso. Learn about the history of Singapore and how the guns at Siloso were used to defend the city during World War 2. There is also a series of wax displays including this infamous replica of the photo taken during the surrender of Singapore to the Japanese during WW2…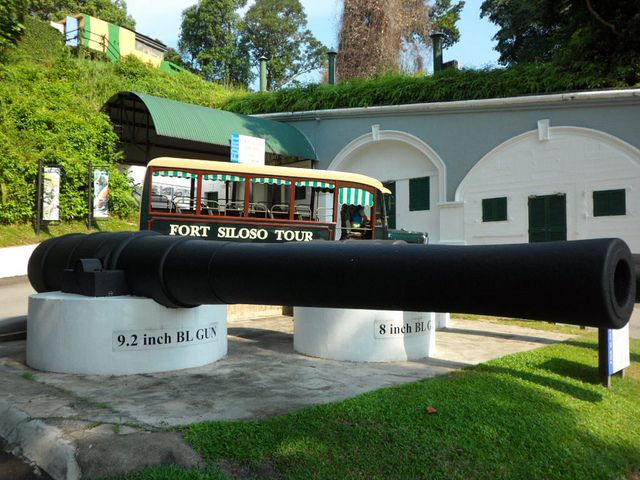 Fort Siloso Sentosa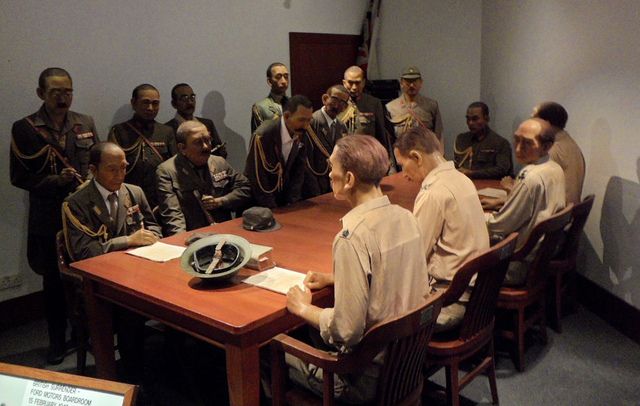 Replica of the scene in the Surrender Chambers during WW2
5. Images of Singapore. Images of Singapore is a museum that depicts the history of Singapore from simple days (pre-modern era) to the modern Singapore as we know today.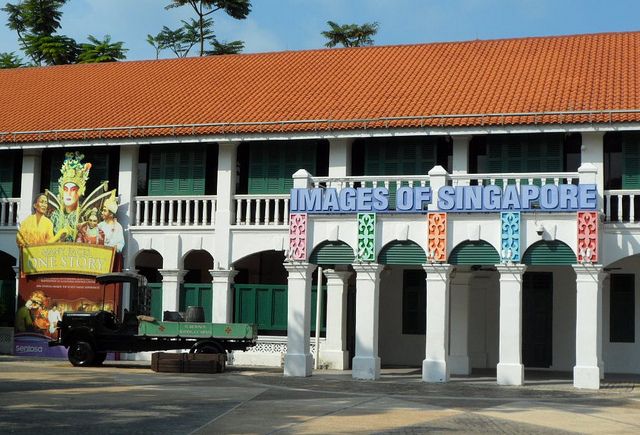 Images of Singapore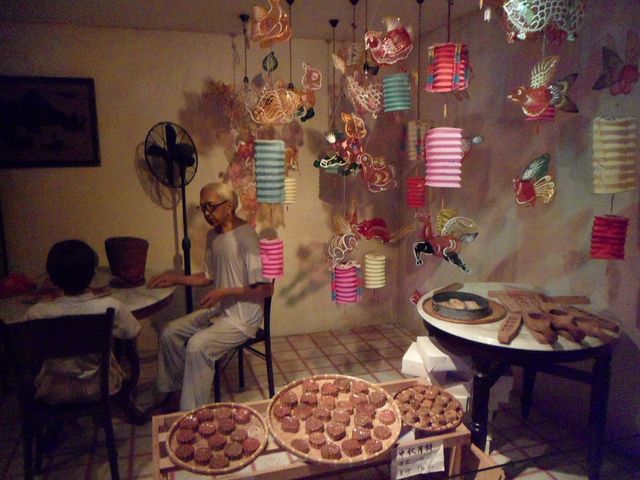 Life in Singapore in the 60s
6. Butterfly Park and Insect Kingdom. Fans of beautiful butterflies? Then come close to these lovely creatures and other interesting insects at the Butterfly Park and Insect Kingdom!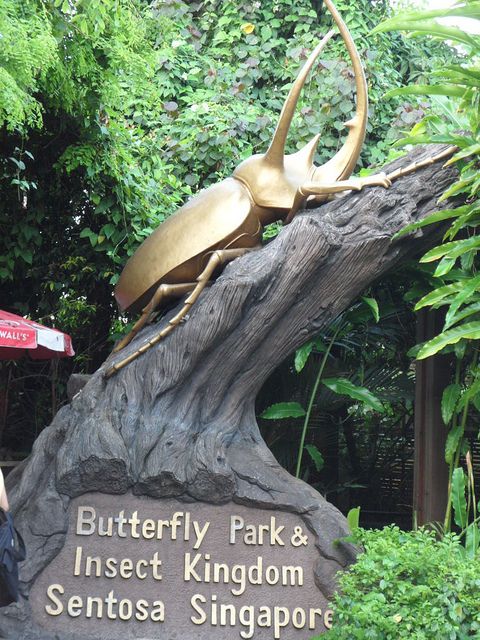 Butterfly Park and Insect Kingdom
7. Segway Eco Adventure. If you have not tried the Segway (think "Paul Blart : Mall Cop"), Sentosa offers you an opportunity to learn to handle this transportation tool and even letting you try to scale and descend some terrains (with guides of course). Once you're comfortable, you can also opt to go on a tour of the island on the Segway!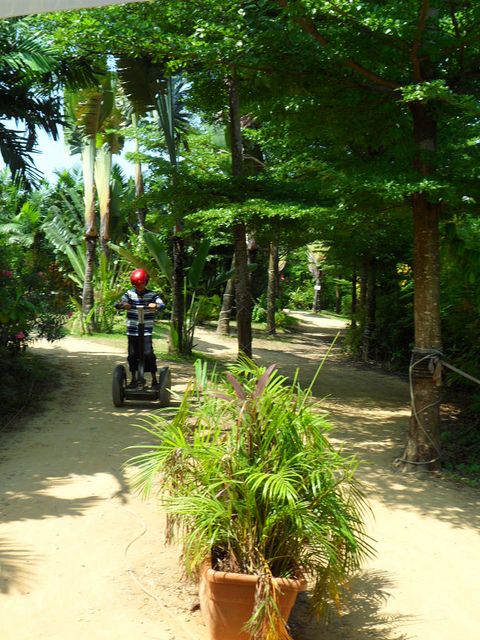 Segway at Sentosa
8. Luge and Sky Ride. Feel a little need for speed? The Luge allows you travel at high speeds down the slopes! You can race a friend or just enjoy a leisurely descent through this 1.2km track. To ascend to the top of the track, you can also take the Sky Ride where you can enjoy views of the island (and maybe some thrills if you're a little scared of heights).

Luge and Sky Ride @ Sentosa
9. 4D Magix. 4D is actually an expression of 3D images + physical experience of movement and/or effects. At 4D magix, you can enjoy movies, a 4D ride or even a 4D shooting game. Desperados (a 4D shooting game) is not as easy as it seems!!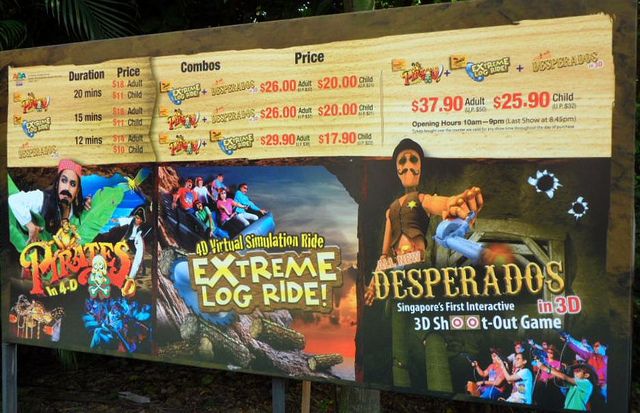 4D Magix at Sentosa
10. Wavehouse Surfing.Surf's up at the Wavehouse in Sentosa Island! Here you can ride the waves up to 10 foot in height!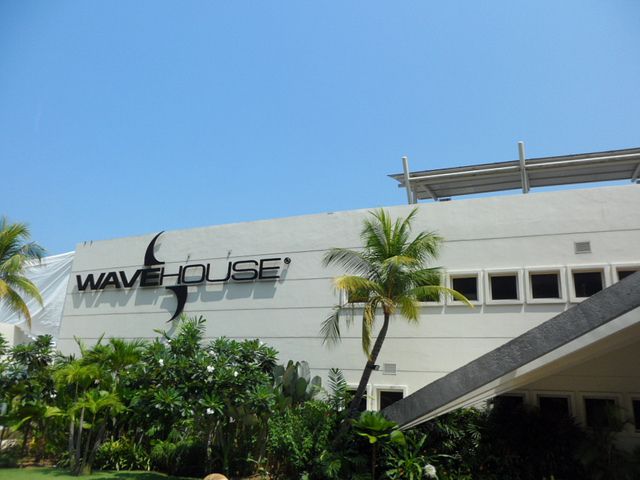 Surfing at Wavehouse Sentosa
11. Sentosa Beaches. Singapore is not known for its beaches and the best beaches in Singapore are at Sentosa. Siloso, Tanjong and Palawan are the major beaches with fine (man-made we suppose) sands that are suitable for chilling out or even beach activities such as volleyball, frisbee or soccer!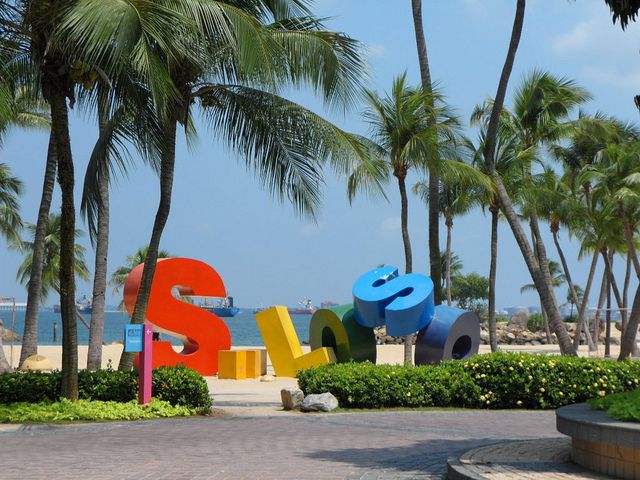 Siloso Beach Sentosa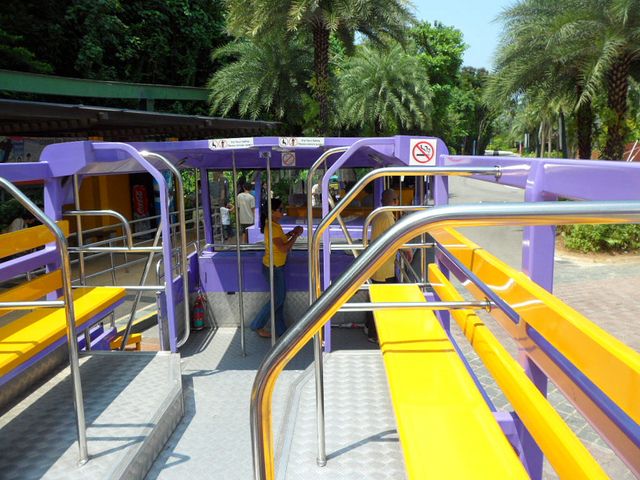 Sentosa Beach Tram
Enjoy a leisurely stroll down the beach or if you're a real beach bum, you can take the beach tram to save some time (and effort)!
12. Ifly Singapore. Take flight at the world's longest wind tunnel. The wind tunnel is used to simulate the "flying effect", somewhat like a jump off a plane before you pull the parachute. Classes are also available for the kids. Some of them are really really pro!
13. Staycation in Sentosa. One of the many things to do in Singapore is to do a staycation in Singapore. Where else than the iconic Sentosa? Kate and I have enjoyed 2 staycations at Sentosa and we totally enjoyed ourselves! Our stays at Hard Rock Hotel as well as the Amara Sanctuary Resort were staycations that were really memorable. Take a look at the pool at Hard Rock Hotel!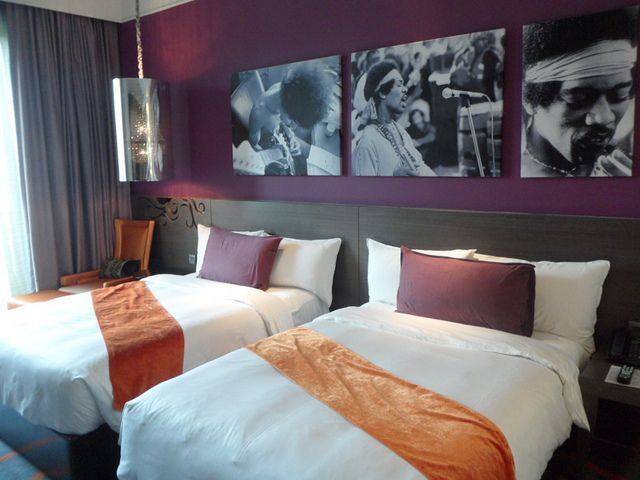 Staycation at Hard Rock Sentosa

Pool of Hard Rock Hotel Sentosa
14. Marine Life Park and Adventure Cove Water Park. The latest addition to Resorts World Sentosa, the Marine Life Park (world's largest oceanarium) and Adventure Cove Water Park are major attractions in their own rights. The S.E.A Aquarium is the world's largest aquarium as accredited by Guinness World Records with more than 100,000 marine life across 49 habitats! The Adventure Cove Water Park offers endless splashing fun with thrilling slides, relaxing lazy river and you can even experience a close encounter with rays.
15. Many other attractions in Sentosa! There are many many many other attractions in Sentosa such as the Maritime Experential Museum, Underwater World, Megazip Adventure, Flying Trapeze, Nature Discovery, Cable Car Ride, Malaysian Food Street Songs of the Sea and much much more!
Major Attractions in Singapore
Besides Sentosa, there are several major attractions in Singapore that you MUST VISIT!! This section will cover our favourite ones 🙂
Marina Bay
16. As one of the top things to do in Singapore, chinMarina Bay Sands. MBS is one of the most iconic structures in Singapore with its shape like a vessel on top of the 3 curved supporting structure. At the top of MBS is the Marina Bay Sands Sky Park. From here you can enjoy views of the Singapore city sky line as well as the Marina Bay region…

Mast at the front of the Sands Sky Park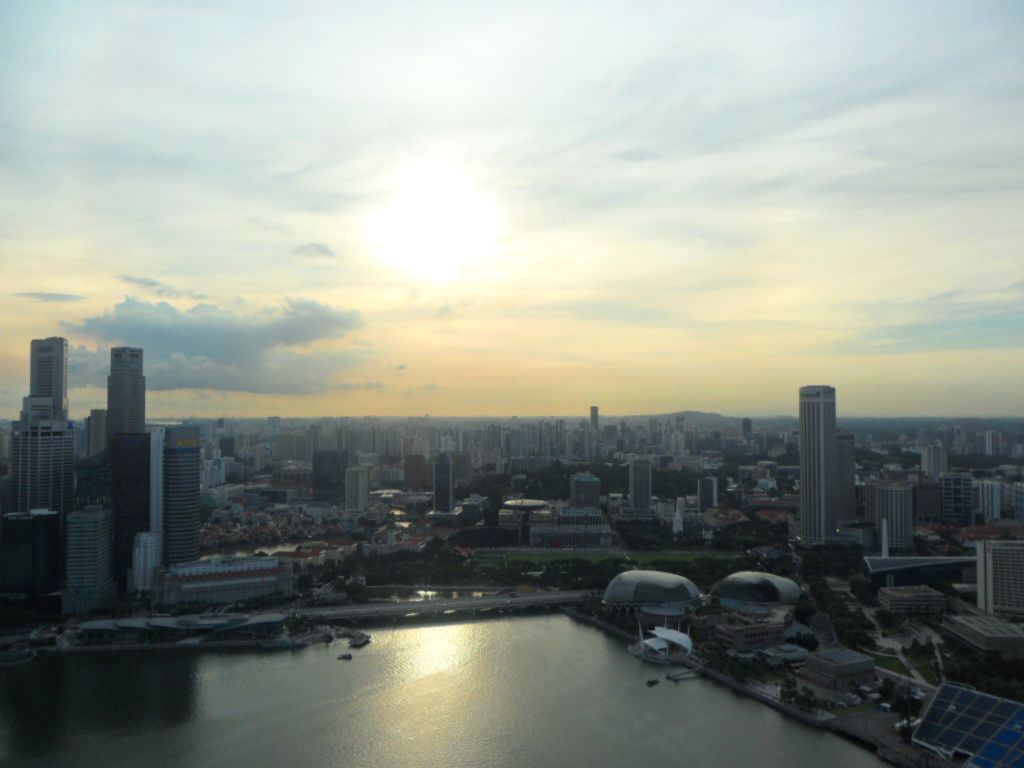 Sunset as seen from Marina Bay Sands Sky Park
17. Singapore Flyer. Singapore Flyer is currently the world's largest observation wheel. The ride takes approximately 30 minutes and at the highest point, you can enjoy great views of the Marina Bay as well as other attractions in the area…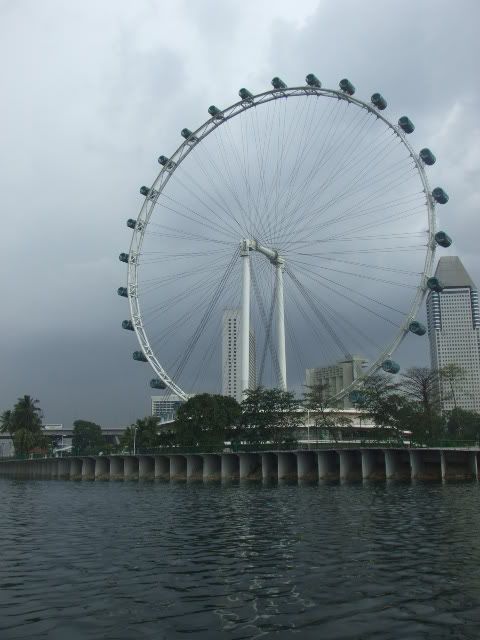 The Singapore Flyer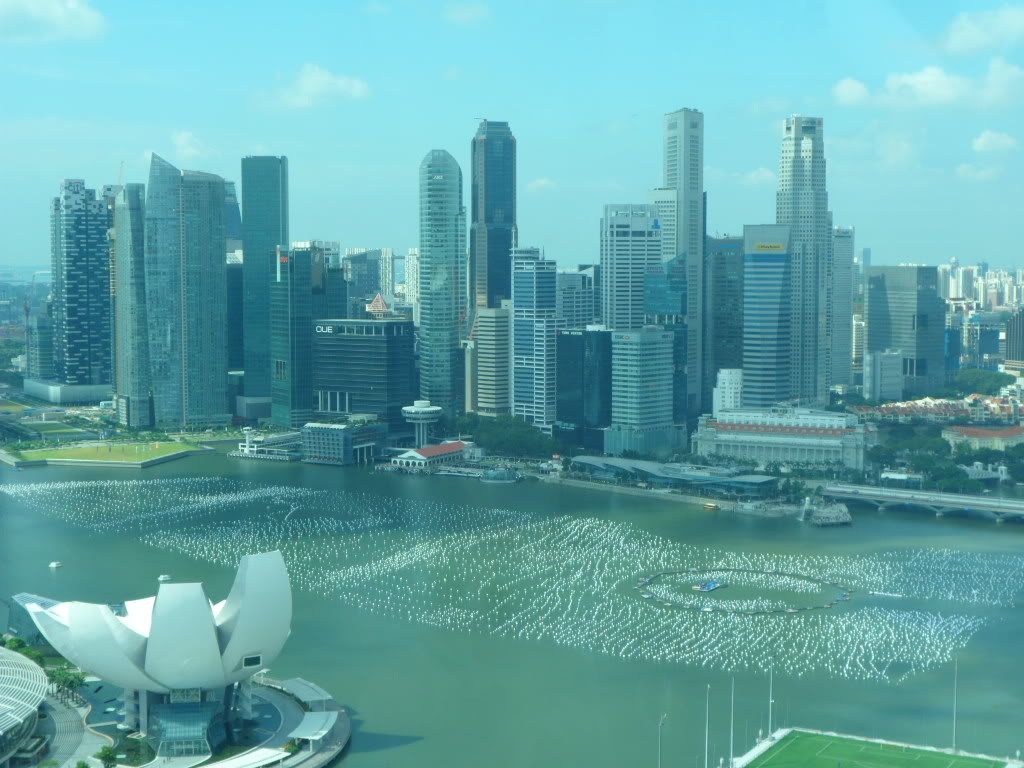 Breath-Taking Views of Marina Bay Singapore

Marina Bay Sands as seen from the Singapore Flyer
18. Art Science Museum. The Art Science Museum is an iconic lotus shaped (to us, it's really a hand) structure that features famous exhibitions from across the world such as Titanic, Harry Potter and Van Gogh.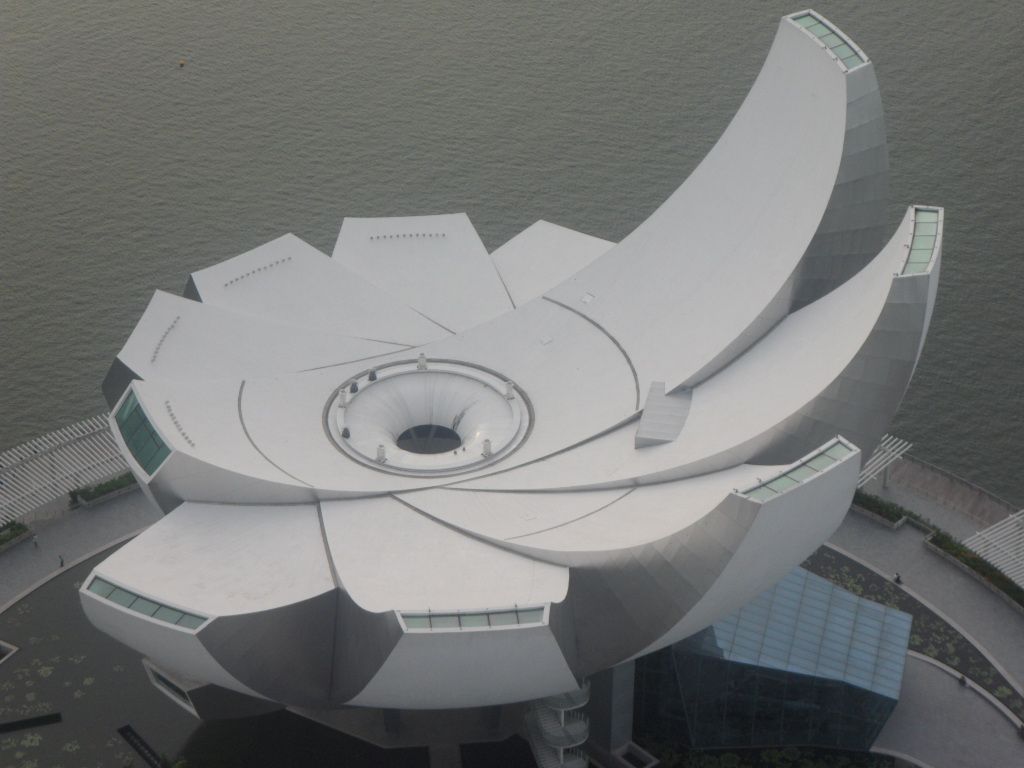 Art Science Museum
19. Esplanade – Theatres on the Bay. The Esplanade is yet another iconic structure in the Marina Bay Area. Affectionately known as "Durian" to the locals (cause they are shaped like durians dont they?), the Esplanade http://www.esplanade.com/index.jspis a performing arts avenue where we have caught several live performances and even the Phantom of the Opera!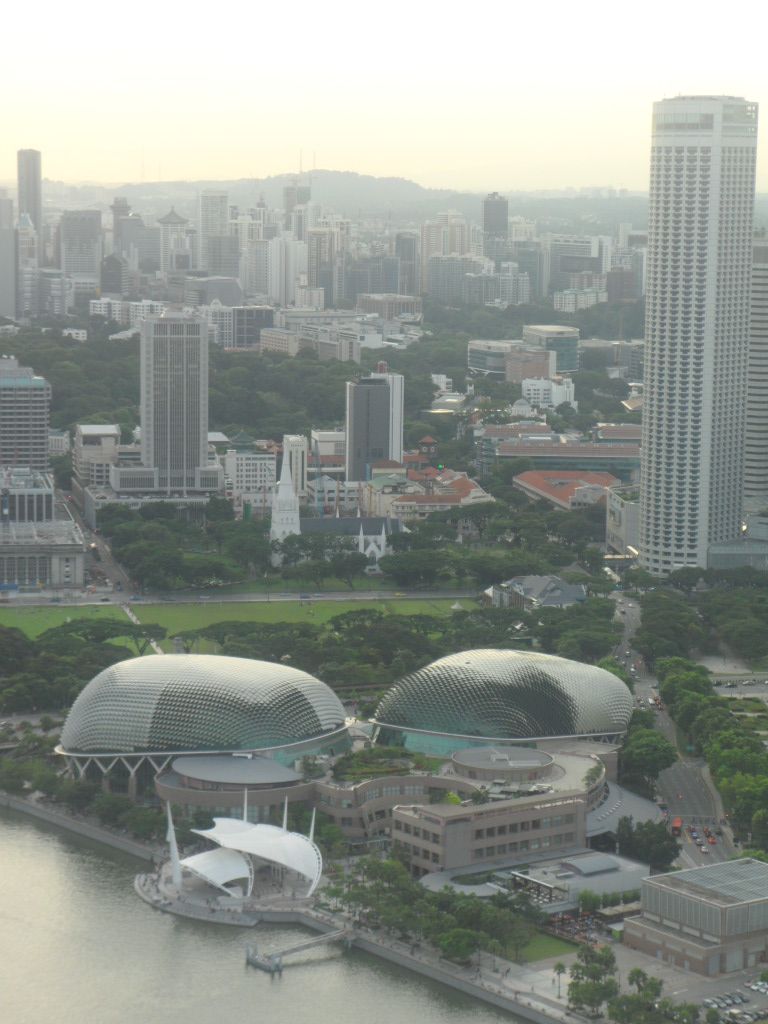 Esplanade
20. Marina Bay Merlion. This merlion at the Marina Bay is probably the most visited of all the merlions in Singapore. Yup, simply because it is easily accessible, free and spurts water! :p

Singapore's Tourism Icon – The Merlion
21. Marina Barrage. As part of Singapore's strategy to control flood and to set up another water catchment area, the Marina Barrage was set up at the mouth of the Marina Bay. Besides these function, the Marina Barrage also offers a venue for locals to enjoy activities such as kayaking and kite flying. Events are also often held at the Barrage. The Barrage is also our favourite picnic site to enjoy views of the Marina Bay Sands!

Marina Barrage – Our Favourite Picnic Spot
22. Gardens by the Bay. Gardens by the Bay is a major accomplishment by Singapore to have a garden right in the heart of the city! At Gardens by the Bay, there is the indoor Flower Dome and Cloud Forest gardens as well as the iconic Supertrees with its light displays in the evening. The OCBC Skyway at the Supertree grove offers visitors panoramic views of the gardens.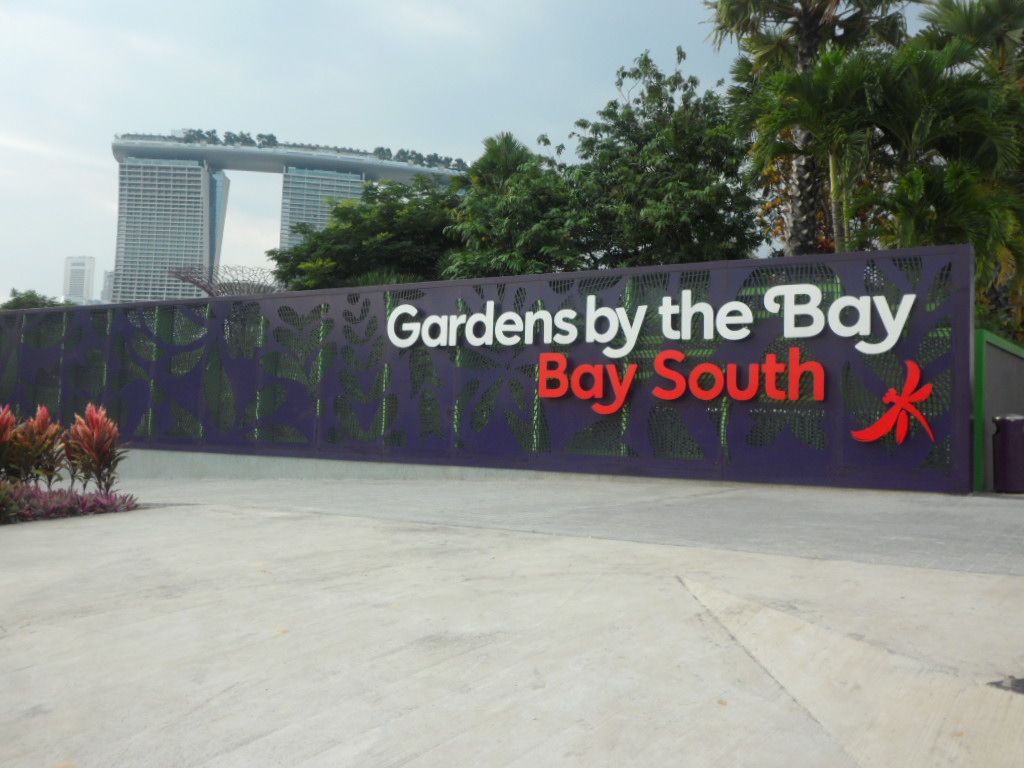 Entrance to Gardens by the Bay
23. Duck Tours River Cruise along Singapore River. To cover all the attractions at the Marina Bay, you can take a leisurely cruise along the Singapore River. The cruise along the Singapore River can take you to other attractions such as Clarke Quay and Boat Quay as well!
24. Clarke Quay and Boat Quay. Clarke Quay and Boat Quay are favourite night spots for locals and foreigners alike. With the Singapore River as the backdrop, evenings come alive with bustling dining outlets, pubs and live performances. A firm favourite with the night owls!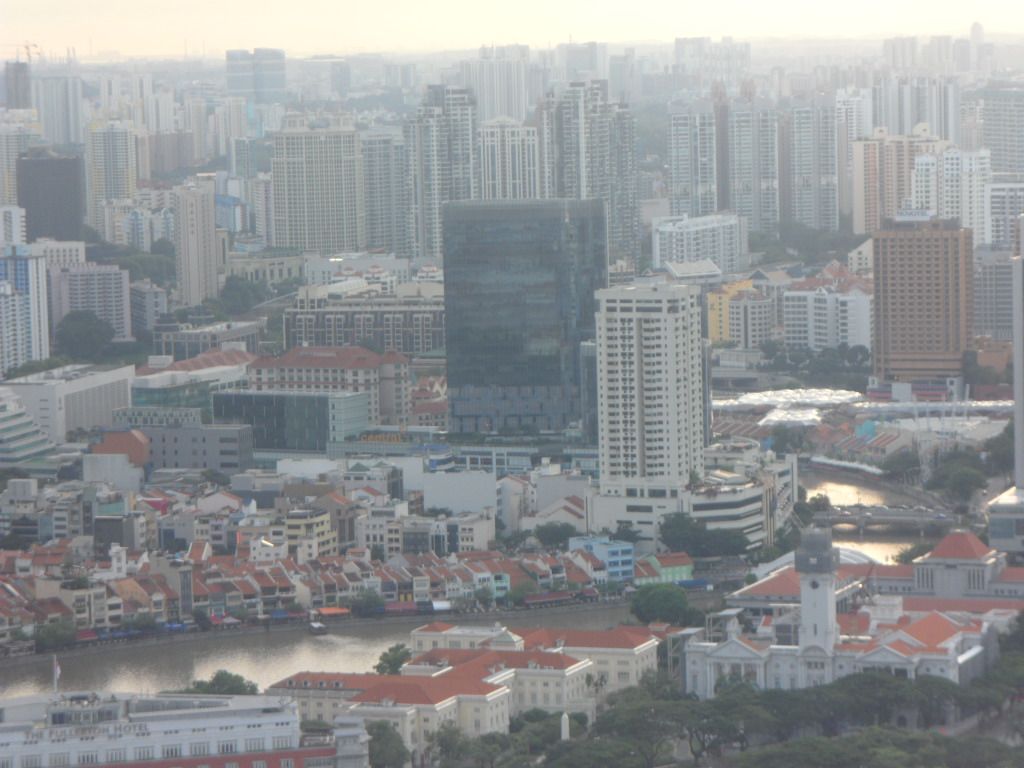 Boat Quay and Clarke Quay – Dining and Night Life
25. Raffles Hotel Singapore A short walk away towards Raffles City, you will find the iconic Raffles Hotel. The hotel is the oldest in Singapore and has its roots closely linked to Singapore's history. This exclusive hotel is where foreign dignitaries, celebrities and famous people stay (Think Prince William, Queen of England, Jackie Chan and Michael Jackson). You will also see the famous Sikh doorman at the main lobby of Raffles hotel as well!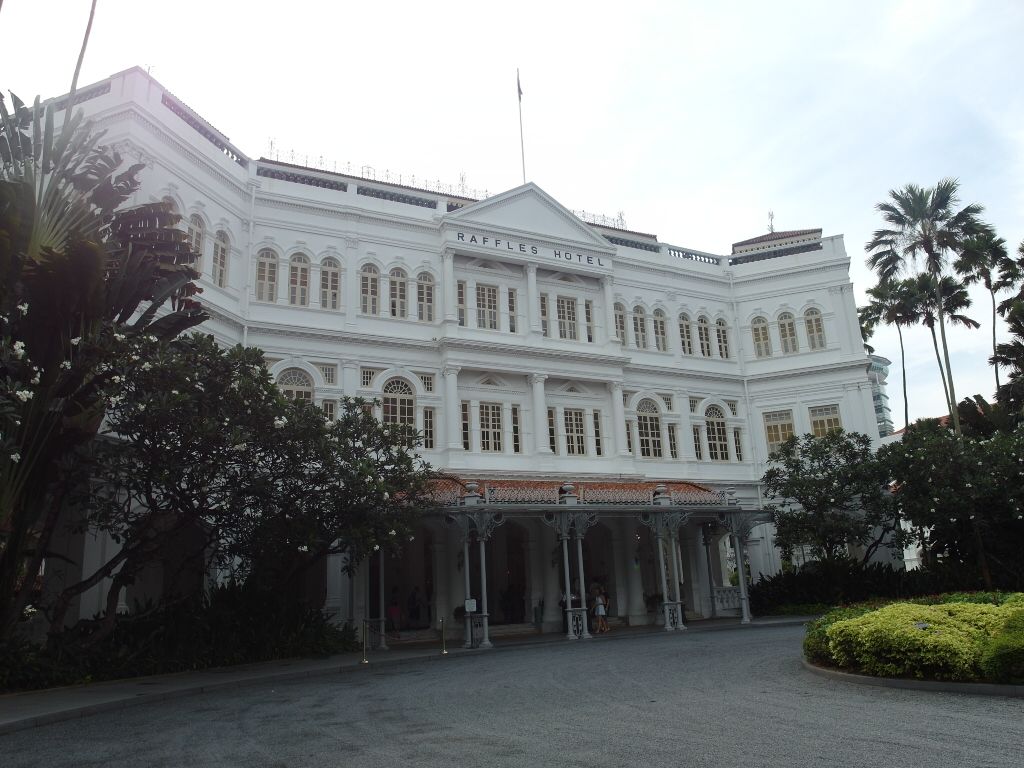 Raffles Hotel Lobby Entrance
Zoos and Bird Park in Singapore
Although Singapore is small, we have some of the best animal conservatories in the world. If you have only time for one paid attractions, this Singapore Travel Blog recommends the Singapore Zoo…
26. Singapore Zoo. After visiting several zoos across the world, we still think that the Singapore Zoo is one of the best around. Not only does it have animals from various parts of the world, there are shows and activities for the entire family. One of the best things we like about the Singapore Zoo is that there are snippets of information sprinkled all around the zoo for the kids to learn.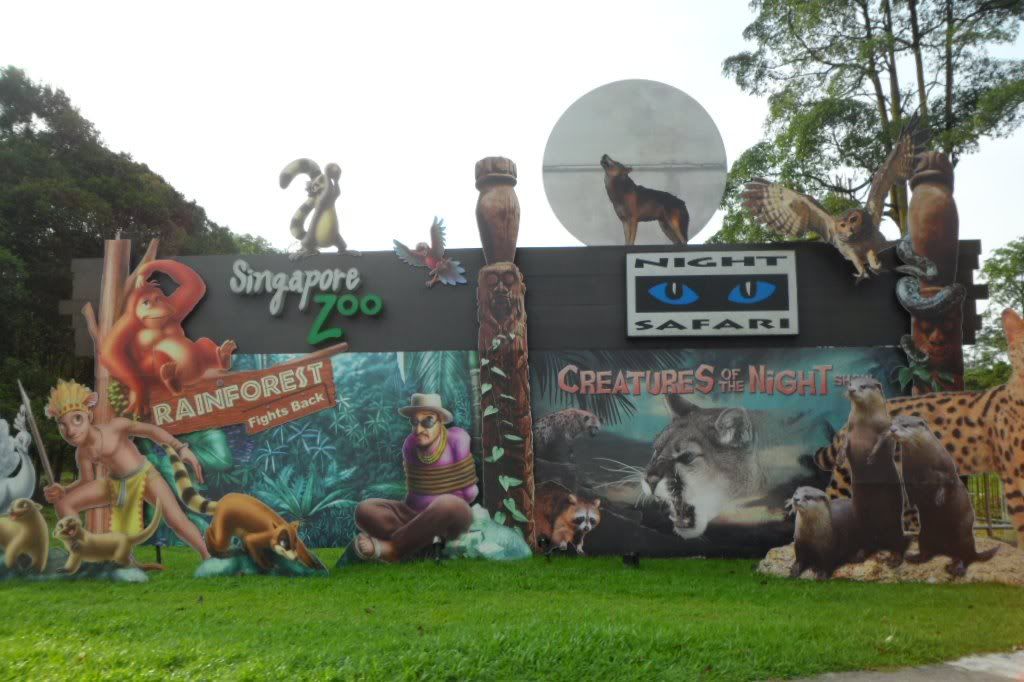 Entrance to the Singapore Zoo
27. Night Safari. Can you believe that the world's first night safari is located here in Singapore? The night safari comes alive when the sun goes down and the nocturnal animals come out to play. Some of the animals are even allowed to come close to you. So expect a little excitement at the Night Safari in Singapore!
28. River Safari. River Safari is the latest addition to the conservatories in Singapore. Inspired by the 8 most iconic rivers in the world, visitors will be able to see animals from the Mississippi, Congo, Nile, Ganges, Murray, Mekong, Yangtze and Amazon Rivers. In addition, the Giant Panda forest is also home to Kai Kai and Jia Jia – a pair of pandas from China.
29. Jurong Bird Park. The Jurong Bird Park is definitely one of the best aviaries in the world. More than 5000 birds and over 350 species can be found here. There is even a 30m high waterfall to re-create an environment for the bird species. Bird shows are also interesting with birds flying over you at close proximity!
Singapore's Culture & Heritage
The Singapore culture is an amalgamation of different cultures in our society. When Singapore was founded, different enclaves were formed according to the various races then. Today, these enclaves are part of our national identity and you can visit them to find out more about Singapore's history!
30. Chinatown. Another top things to do in Singapore is to visit Chinatown. staycatiChinatown was an area where Chinese gathered in the past. It also has an alternate name – Cow-driven Water Cart (牛车水). This is because, in the past, water was delivered from house to house in a cow-driven water cart. Today, Chinatown still has Chinese-inspired buildings from times past and alot of shopping and eateries have sprouted, bringing new life to the area. Chinatown is right at the doorstep of the Chinatown MRT station.
31. Kampong Glam. Kampong Glam is a ethnic quarter to experience the hospitality of the Malay people. As you enter the quarter, you will notice that the area still has the feel of the olden days while shopping and eating options are aplenty. Kampong Glam is a short walk from Bugis MRT station.
32. Little India. Another enclave not to be missed is Little India. Located at the Little India MRT (Serangoon Road), you can enjoy the sights and sounds of the Indian community. Enjoy Indian specialties such as the prata, thosai and various curries.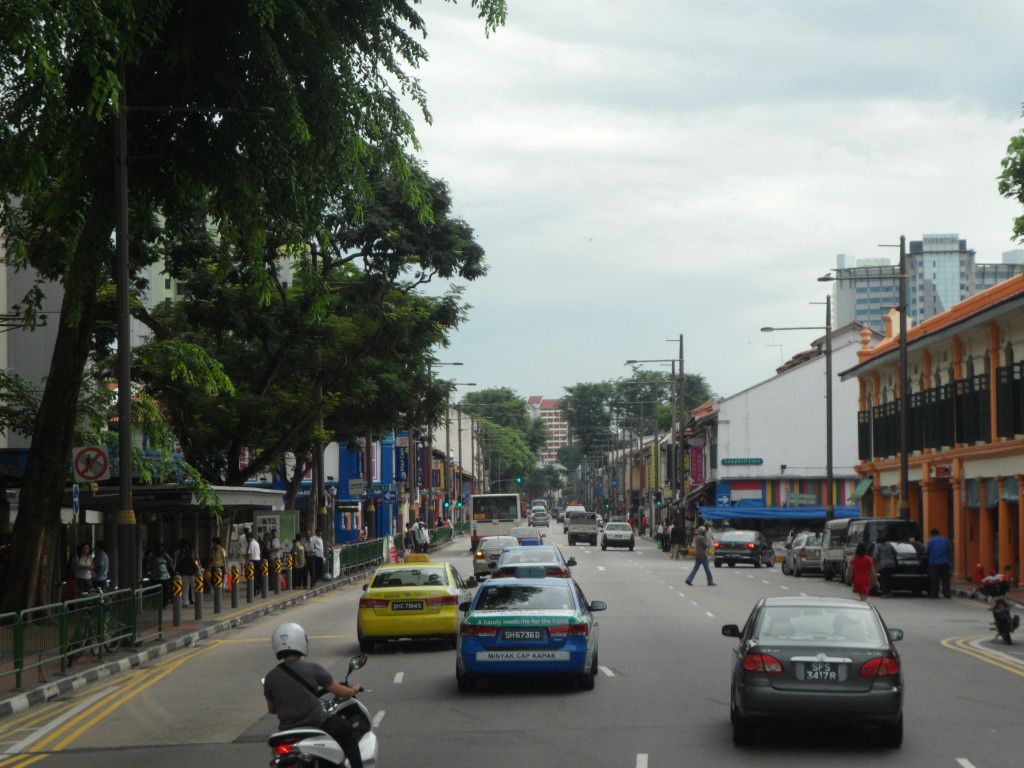 Little India @ Serangoon Road Singapore
33. Mustafa Shopping Centre. For reasonable 24 hour shopping, head down to Mustafa Shopping Centre at the other end of Little India. Mustafa is really like a Singapore equivalent of Wal-mart but it opens 24 hours a day. For last minute no-frills shopping, look no further than Mustafa (even at 3am in the morning!)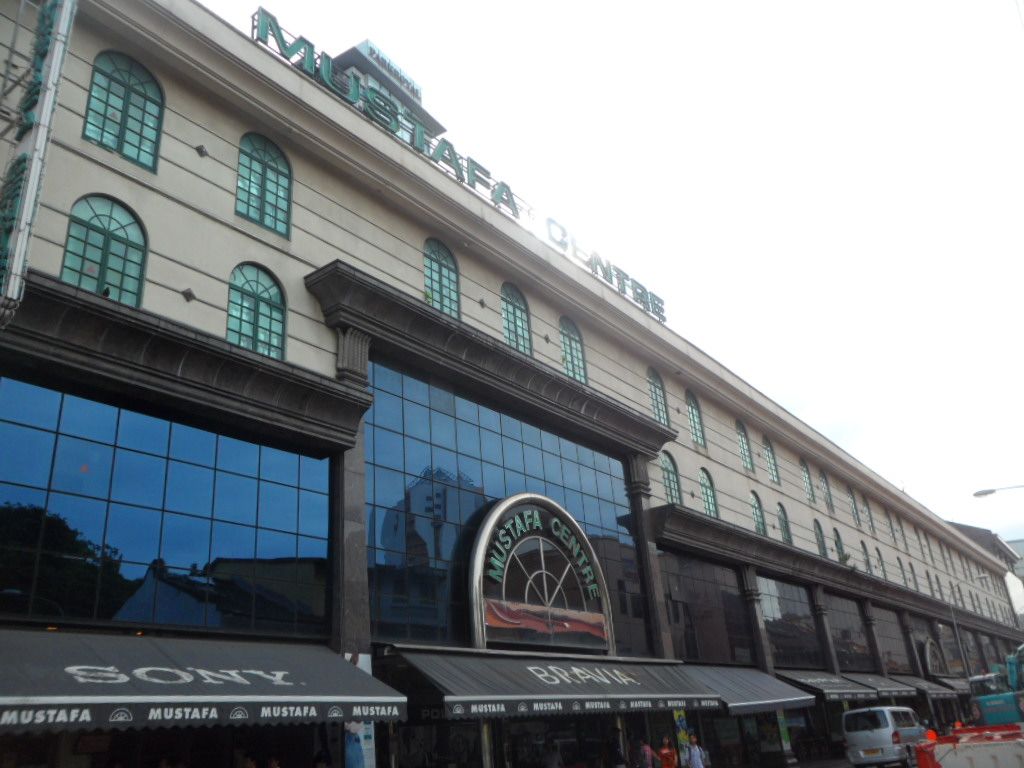 Mustafa Centre – 24 hours shopping in Singapore
34. Peranakan Culture. Rich Chinese traders in the past descended upon Singapore from the Malay archipelago and inter-married with the locals in Singapore. Their culture is a rich mix of Chinese and Malay cultures. Today, Peranakan plays an important part in Singapore's culture and is typically well-known for nonya cuisines. You can visit the Peranakan culture in the Katong, Joo Chiat area and also follow the Peranakan heritage trail.
35. Eurasian Culture. Though the Eurasians have a small population in Singapore but they have let a huge mark. For more information about the history and contribution of the Eurasians to Singapore, visit the European community house at 139 Ceylon Road.
36. Singapore Botanic Gardens The Singapore Botanic Garden is the biggest park and gardens in Singapore and it boasts of many species of plants suitable for growth in the tropical climate. The iconic features will include the gazebo, swan lake, a performance arena, HUGE trees as well as a tree with its lowest branch almost touching the ground – a site where many couples take their wedding shots!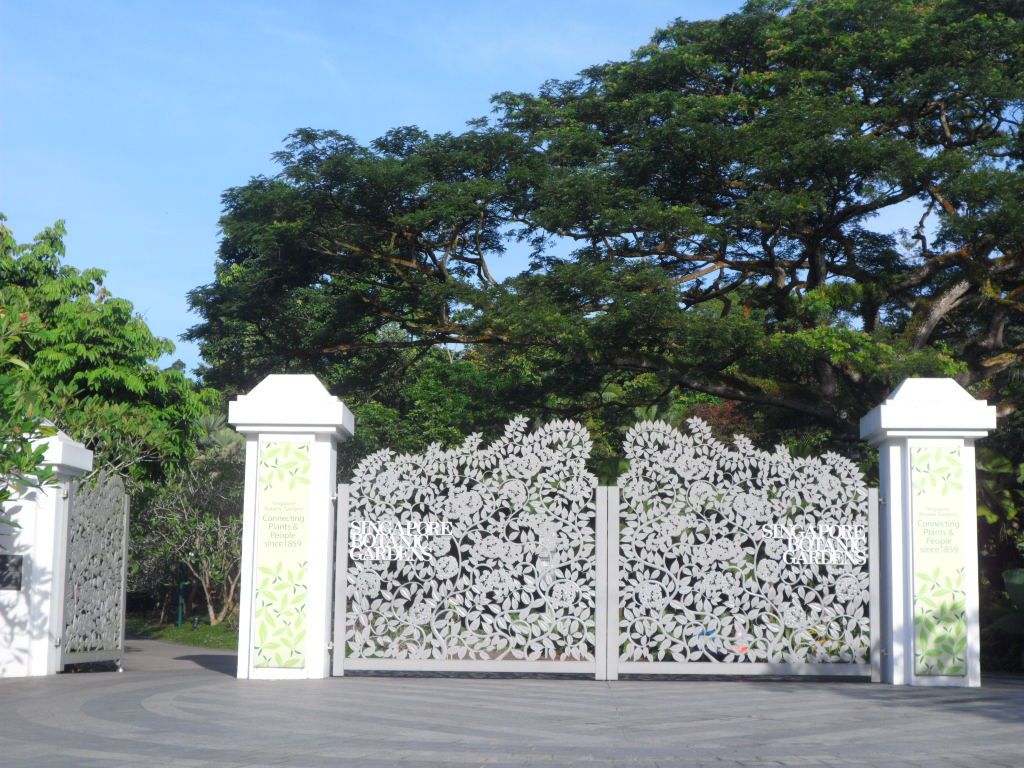 Entrance to the Singapore Botanic Gardens at Cluny Road
Museums in Singapore
The National Heritage Board has been working hard to promote museums in recent years. During certain festivals or major holidays, the museums may have FREE ENTRY! Over the years, the free entries has started an appreciation for the arts in Singapore.
37. National Museum of Singapore. If you only have time for 1 museum, VISIT THE NATIONAL MUSEUM OF SINGAPORE! You can see resident exhibitions such as the national treasures of gold ornaments from the 14th century as well as Singapore History sections. The museum opened in 1887 and is also a national monument itself. We thoroughly enjoyed the Singapore History section and it brought back memories of things when we were younger. The exhibits also shows how Singapore grew from a small fishing village to a modern, first world country that it is today.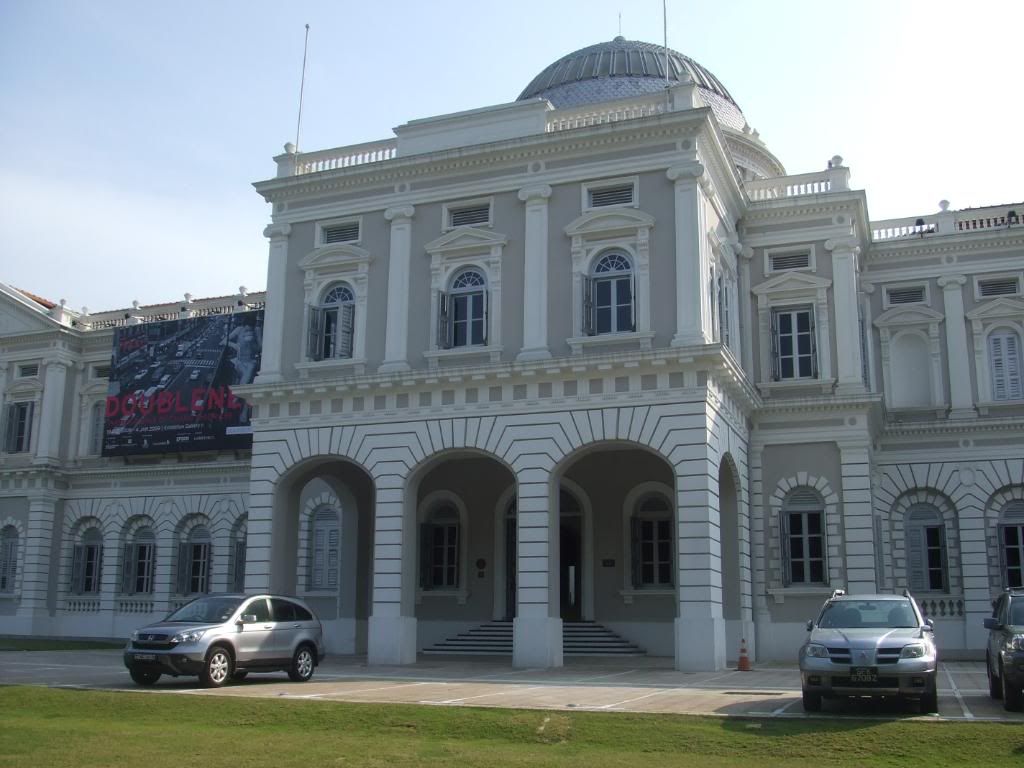 National Museum of Singapore
38. Asian Civilisations Museum The Asian Civilisations Museum partners with museums from all over the world to show case exhibits primarily in 4 zones including China, India, Southeast Asia and the Islamic world.
39. Singapore Art Museum. The Singapore Art Museum houses and preserves modern contemporary art from Singapore and Southeast Asia.
40. Peranakan Museum. The Peranakan museum is a very interesting museum that showcases the Peranakan culture and cuisine. You will be able to learn more about their customs, their way of life, what they wear and how they lived in the past.

Peranakan Museum
41. Singapore Philatelic Museum. Remember those first day covers that you collected as a child? THERE ARE LOTS OF THEM HERE! You can see all the various kinds of stamps from different genres and even limited editions as well! Stamp fans will definitely go crazy here!
42. Reflections at Bukit Chandu. Reflections at Bukit Chandu recounts the last major battle during World War 2 where the Malay Regiment put up a heroic fight against the Japanese at the Battle of Pasir Panjang.
43. Memories at Old Ford Factory. The Old Ford Factory was where the British (Gen Percival) surrendered to the Japanese (General Yamashita) during World War 2. The exhibitions has first hand accounts of the occupation up to the surrender of the Japanese forces in 1945.
Shopping in Singapore
Besides eating, Singaporeans' favourite past time is SHOPPING! There are no lack of shopping options here in Singapore and we introduce a few to you here!
44. Orchard Road Shopping Belt. If you ask anyone in the streets, where to shop in Singapore, Orchard Road would definitely be the first place that comes to mind. At Orchard, you can find all kinds of goods from luxury to the trendy. It is like Singapore's own version of Champs Elysees (of Paris) and Oxford Street (of London).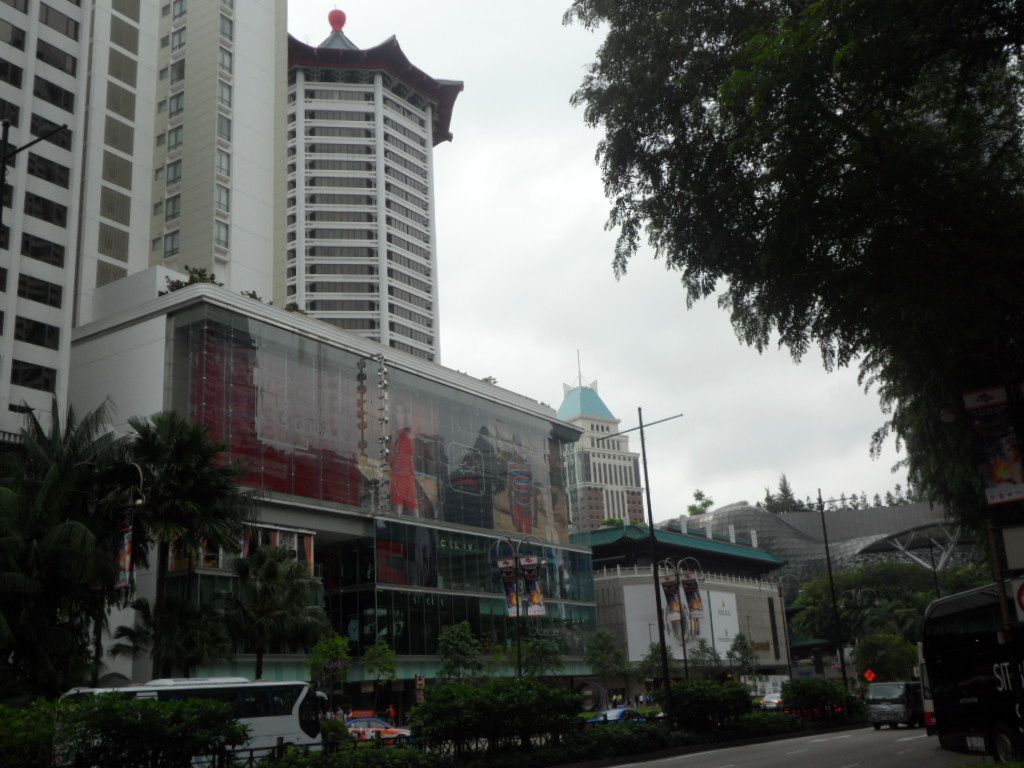 Orchard Road Shopping Belt Singapore
45. Shopping at Marina / Raffles City. Another favourite place to shop is the Marina / City Hall area. This is because, once you step out of the City Hall MRT station, you can either visit Raffles City Shopping Mall, or take a walk along Citylink mall where there are further shopping options. Citylink mall can then take you to Marina Square or Esplanade (MORE SHOPPING OPTIONS!). Finally from Marina Square you can take a short walk across the road to, yes you've guessed it, Marina Bay Sands!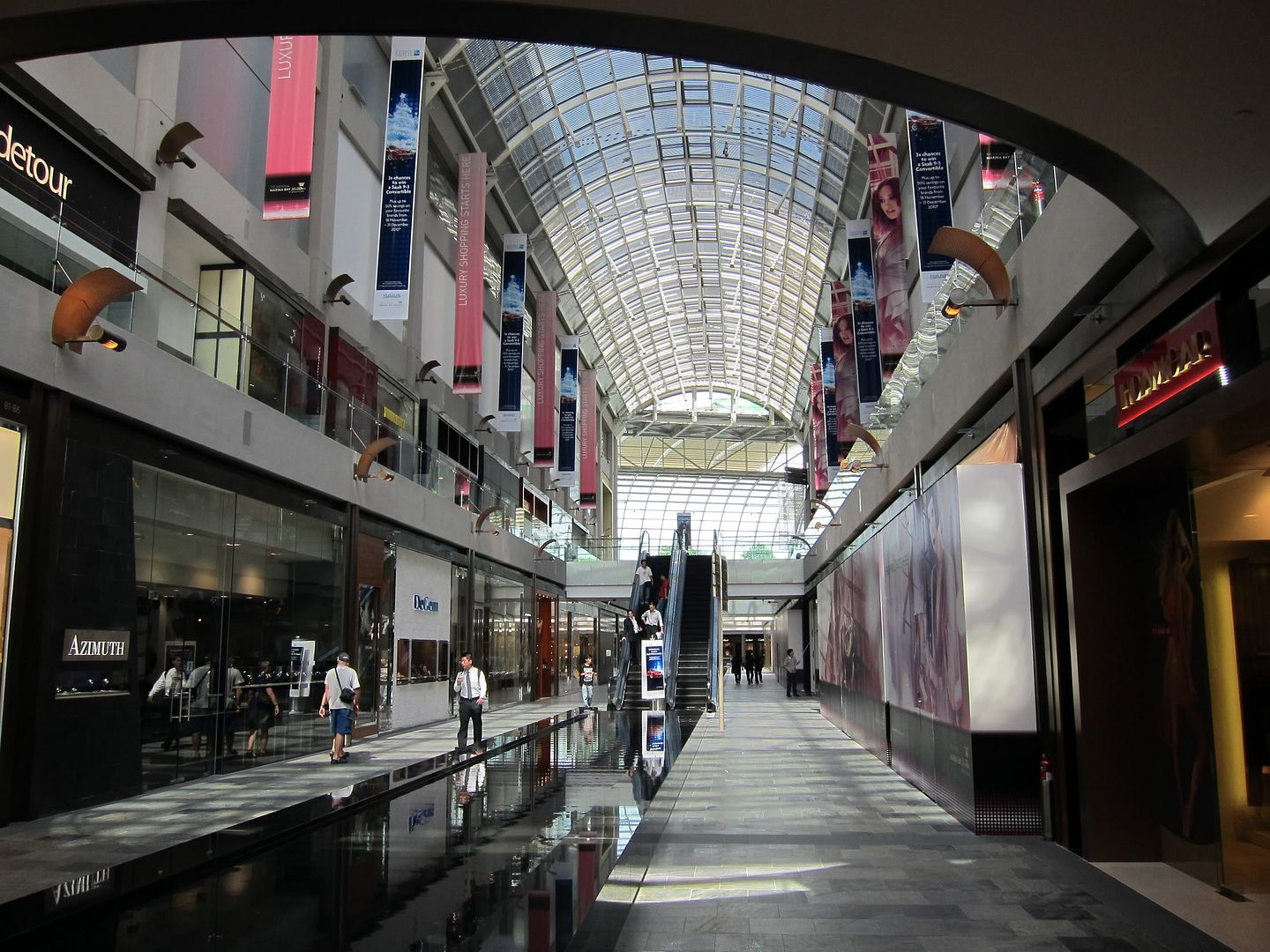 Shoppes at Marina Bay Sands
46. VivoCity. VivoCity is a mid-range shopping centre where you can get pretty much everything. There's even a cinema and hyper mart to complete the entire shopping experience. Located outside Sentosa island, it can be reached via the Harbour Front MRT station. From there, you can take a short walk across the board walk to reach Sentosa. Entry via the board walk is only $1!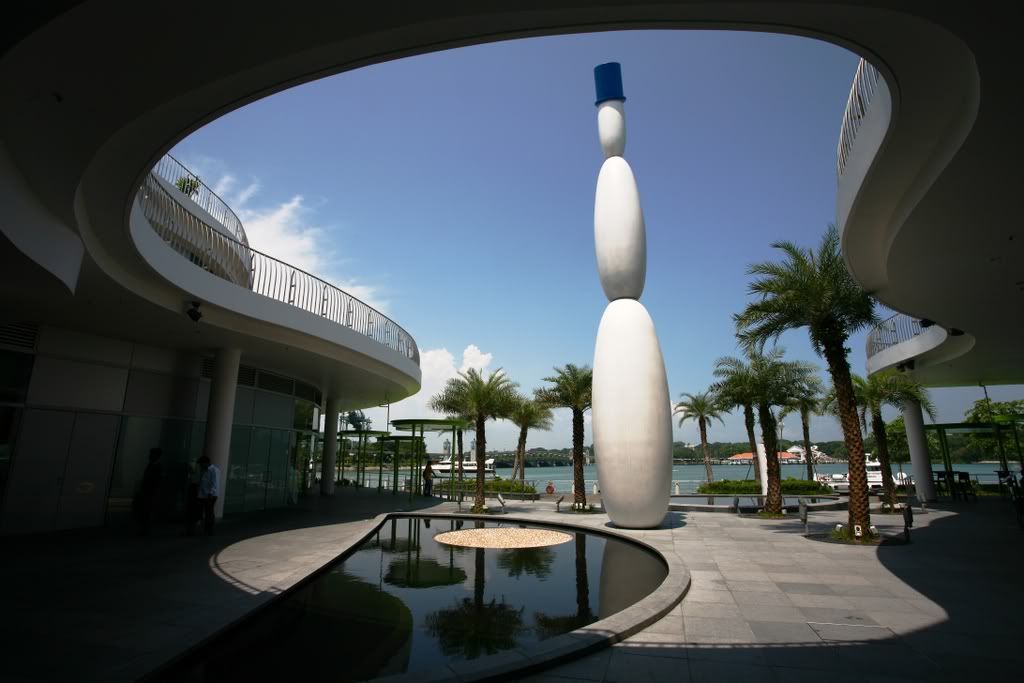 Board Walk at Vivocity
47. Bugis. For shopping options for the young and trendy, head on down to Bugis street. Here you will find a wide selection of merchandise at competitive prices. If you have had enough of street shopping, Bugis junction and Bugis plus is just a stone's throw away!
48. IT Shopping. For all your IT shopping needs, head on down to Funan the IT mall or Sim Lim Square. Funan is a reputable shopping mall where you will get IT products at relatively good prices. Sim Lim is more like a consolidation of small computer/IT-related shops and prices are usually lower simply because you never know where the items come from…But still, if you're looking to build your own computer or replace certain parts like ram, hard disk etc. This is the place to be.
49. Souvenir Shopping. If you want shirts that says "My friend went to Singapore and got me this stupid shirt" OR "Singapore is a FINE City", this is the place to be. You will be able to find magnets, fans, shirts and many many more at competitive prices. A good place to shop for souvenirs for your friends before you head home! Oh, while you're there, you may consider taking up some snacks such as bak kwa (BBQ pork) or pastries for your friends as well. 🙂
50. Singapore Expo. The Singapore Expo Convention and Exhibition Centre is another great place to shop when sales are on. From time to time, you may have sales ranging from sporting products to furniture to children products and even foods! Be sure to check out whats on during the weekend that you're here!
Food in Singapore
Singapore's favourite national past time is FOOD!! Did you know that Singaporeans spends the highest per person (on average) for food in the world?! This section will introduce you to the various kinds of food that we enjoy here in Singapore!
*Update: Since this post was written, 2 Singapore Hawkers have received 1 star from Michelin Guide making them the cheapest Michelin-starred food in the world! They are Hill Street Tai Hwa Pork Noodle and Hong Kong Soya Sauce Chicken Rice and Noodle.
Street Foods Street foods (known as hawker food to the locals) play an intimate part of the everyday Singaporean. In this portion, we will introduce you to the various street foods that you should try when you're here in Singapore!
51. Chicken Rice. The humble chicken rice (sometimes known as Hainanese chicken rice) is the most international street food – that is to say, so far, all of our overseas friends loved it! Typically, there are 2 types of chickens that you can choose from. Steamed or roasted. Let us know which is your favourite in the comments section below! Rice is usually steamed with pandan leaves and flavours from the chicken to give that extra fragrance!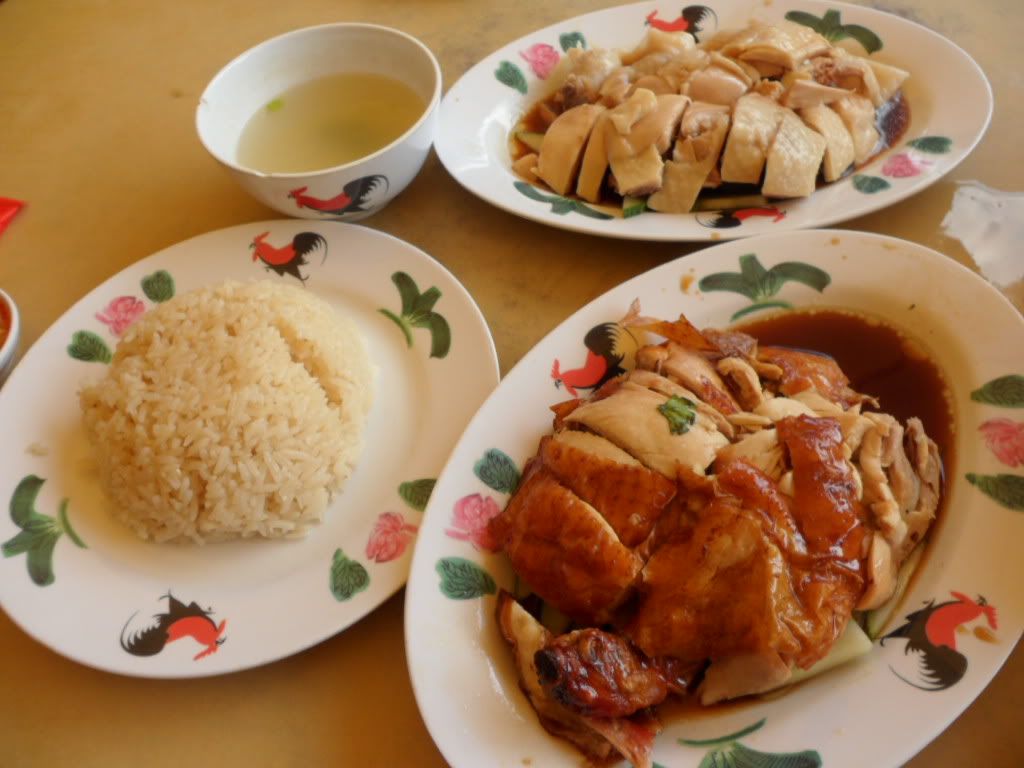 Chicken rice at Wee Nam Kee Chicken Rice Restaurant
52. Minced Meat Noodles. As the name suggests, the noodles (choice of yellow noodles thin aka mee kia/thick, flat white noodles or flat yellow noodles aka mee pok) is usually mixed with a braised meat sauce, chilli (or ketchup), vinegar, soya sauce and served with minced meat, sometimes with a little pit of pig liver and mushrooms.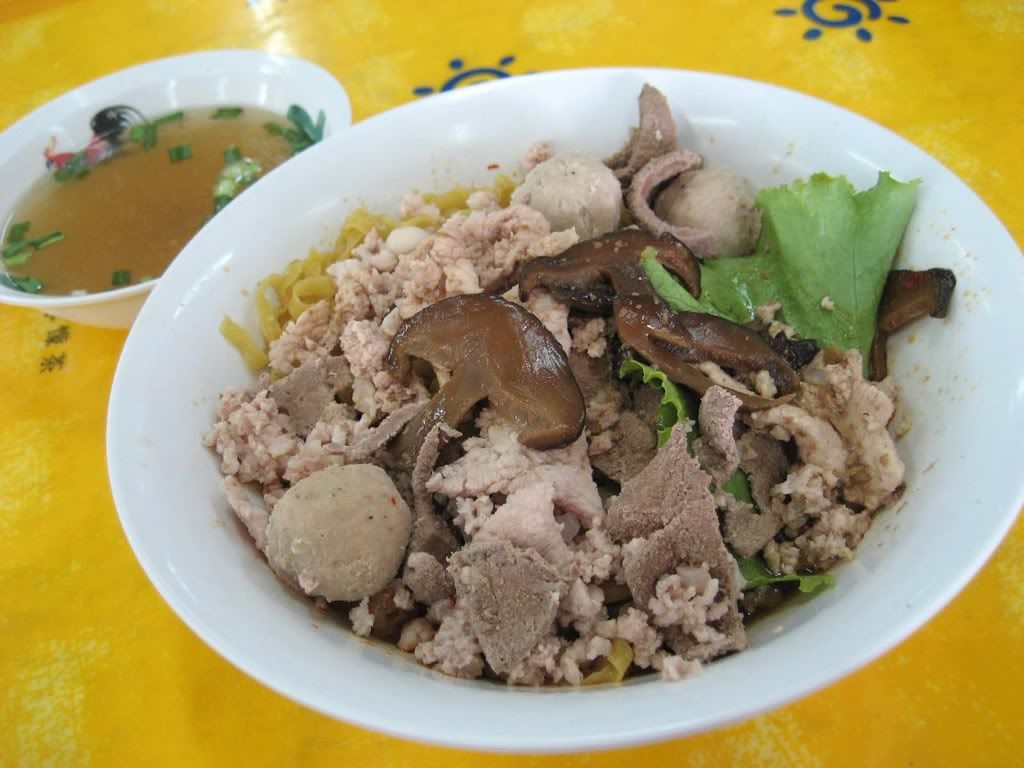 Minced Meat Noodles
53. Wanton noodles. Another local favourite is the wanton noodles. Wanton is actually a small version of the meat dumpling and the noodles is also usually served with char siew (roasted pork).

Wanton Noodles
54. Roasted meat with rice. The roasted pork combination (crispy skin pork and roasted pork aka 叉烧烧肉饭) with rice is a common staple in Singapore. Sweet with the char siew and savoury with the crispy roasted pork. Yummy!

Roasted Pork Rice
55. Laksa. Thick white noodles are served in a rich and spicy coconut gravy, usually topped with cockles, sliced fish cake and sometimes chicken/ prawns (if it is a classy joint).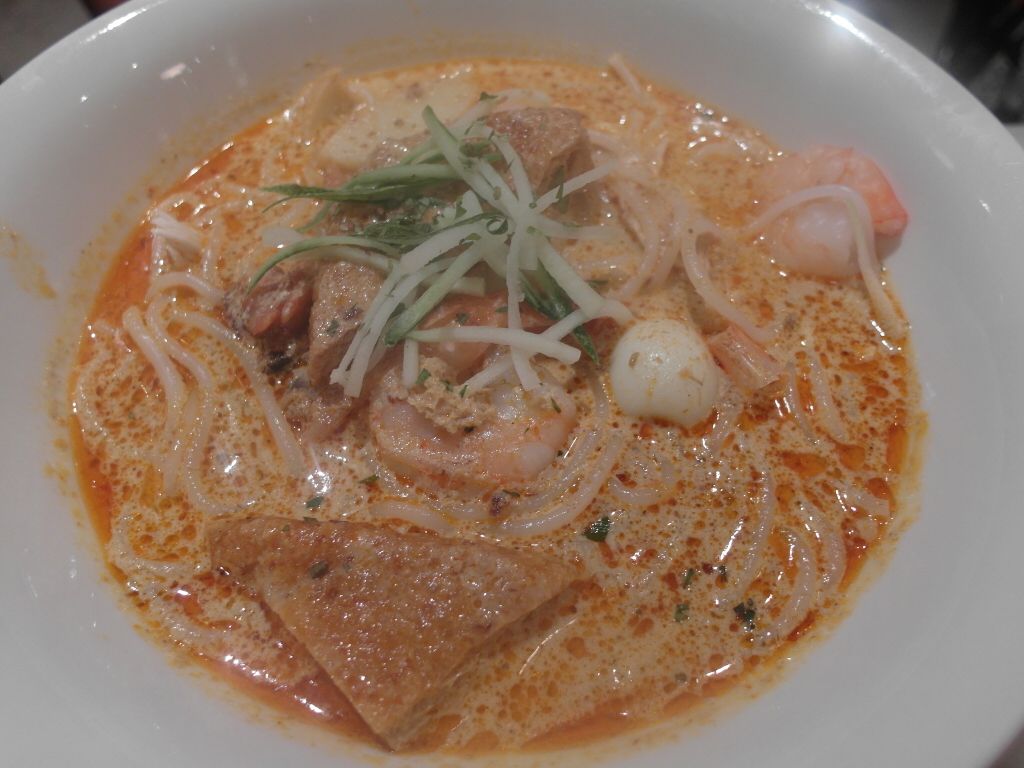 56. Mee Rebus. Since we're at the spicy section of the street foods, let's move on to the Malay dishes. The Mee Rebus is a yellow noodles dish served in a slightly sweet curry sauce with a peanut twist. Sliced green chilli and an egg usually completes this dish.

Mee Rebus
57. Mee Siam. Another popular Malay street food. Thin vermicelli is served in a mildly spicy and sour, soup-based gravy. Egg and tau pok (beancurd) completes the meal.
58. Roti Prata. Roti prata is one of our favourite meals for a breakfast on the weekends. It is essentially fried flour made to the shape of a pancake. It is crispy,fluffy, savoury and served with an Indian curry (could be fish, mutton or chicken). Some like to put sugar on it for a different taste 🙂

Roti Prata
59. Ice Kachang. Moving on to desserts, the ice kachang is a local favourite. It is shaved ice served with red bean, palm seeds, corn, jelly and topped with coloured sweet syrup and condensed milk. Nowadays, there are several variations to it including mango and even durian ice kachang!

Ice Kachang
60. Chendol. Another favourite Peranakan dessert is the chendol. The chendol is also shaved ice served with green starched jelly, coconut milk and the all important gula melaka (brown sugar syrup).

Chendol
61. Tim Ho Wan Dim Sum Restaurant. There are actually alot more street foods such as the char kuay teow, hokkien mee, prawn noodles and more! But they are more of an acquired taste and not all of our overseas like them. Let's move on to a hot favourite in town, Tim Ho Wan's dim sum. It is touted as the cheapest Michelin starred restaurant! Other than Hong Kong, Singapore is the only other country to have its franchise and if you're here, why not give it a try. Tim Ho Wan Singapore is located at Plaza Singapura and you can reach there via the Dhoby Ghaut MRT.
62. Sunday Buffet Brunch. Sunday Buffet Brunches are a recent trend and these brunches are typically classy late morning lunches that stretches to 3pm in the afternoon. They are characterised by high quality food (think foie gras, seafood and prime ribs), champagnes, great tasting/innovative dishes and excellent service. We have tried the Raffles Hotel's Bar & Billiard Room, Lime @ Parkroyal on Pickering as well as Riverview Hotel's Sunday Buffet Brunch. Dont forget the champagne or beer!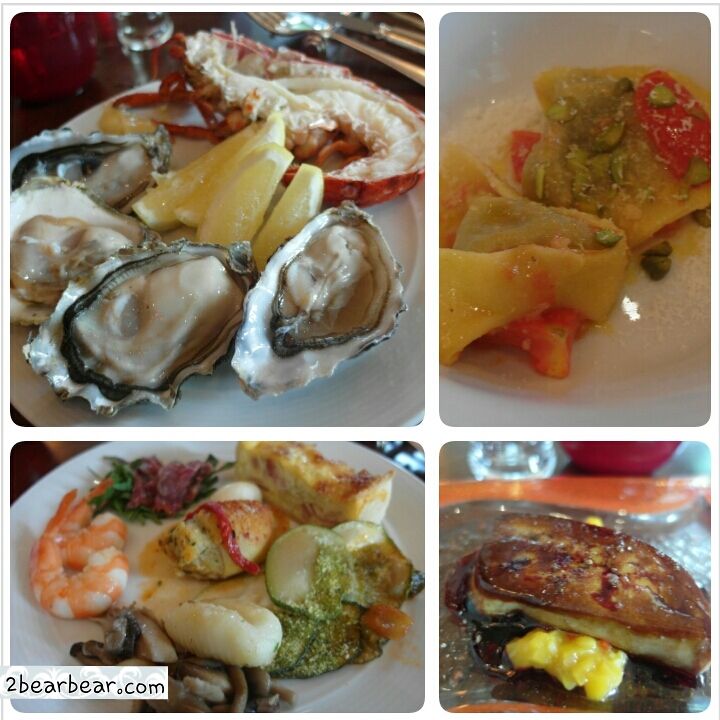 Oysters, Maine Lobster and Pan Fried Foie Gras at Raffles Hotel Sunday Brunch
Where to party in Singapore
If you're thinking about where you can enjoy a great night out and party or chill out with your friends, here are some suggestions.
63. Clarke Quay. Clarke Quay is also home to some of the best clubs in Singapore including Zirca and Attica. If you're thinking of just having some drinks, consider Brewerkz with its own crafted beers. Ah….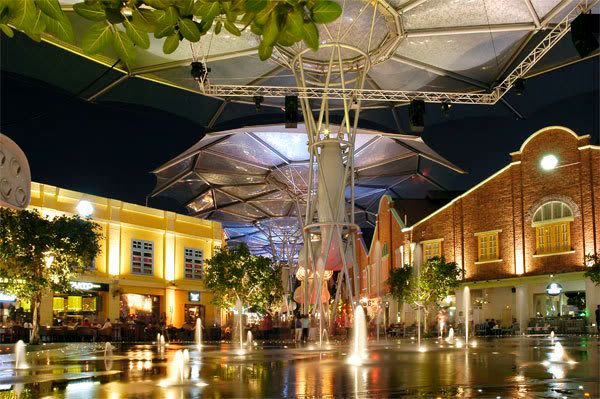 Clarke Quay Singapore
64. Mohammad Sultan Road. Clubs and pubs line the streets of this "old" (old because people have been clubbing here since we were still wearing our diapers!) hangout place. If you're thinking, of chilling out, the wine bars are also available!
65. Holland Village. Affectionately known to the locals as Holland V, this stretch of road is cordon off in the evenings to allow revelers to walk down the roads freely (especially after a drink or two). If you're into live bands, Wala Wala starts the party with support of local acts. 1-for-1 beers go for as low as $16 (i.e. $8 a pint!). If you want to take it down a notch, Haagen Dazs and Cold Rock Ice Creamery can offer a cooling relieve on some humid evenings!

Holland Village Singapore
66. St. James Power Station. Although not as crowded as compared to its heydays, St. James Power Station is still worth a mention. Conveniently located beside VivoCity, visitors can catch a movie and just hop over to St. James (literally across the road) and party at its various venues. You can party, enjoy some live performances, chill to some light tunes or simply enjoy a drink or 2 at the sports bar with the bros!
67. Zouk. You simply cannot write off Zouk can you? When you talk about the local club scene, Zouk comes to mind and there must be something about it to have survived for more than 20 years in Singapore! Located at Jiak Kim street beside the Grand Corpthorne Waterfront Hotel, it has been injecting life into the clubbing scene of Singapore since inception. Do check it out!

Zouk Club
Cruises from Singapore
With the opening of the Marina Bay Cruise Centre, the cruise industry in Singapore is set for further growth. We have gone on a couple of cruises before and have really enjoyed ourselves!
68. Royal Caribbean Cruise. We have tried both RCC and Starcruise and we must say that RCC definitely comes out tops for us. There never seems to be a dull moment onboard eventhough we went for a longer cruise here. PLUS the food is so much better! Visit the fine dining daily! Visit our post and find out why!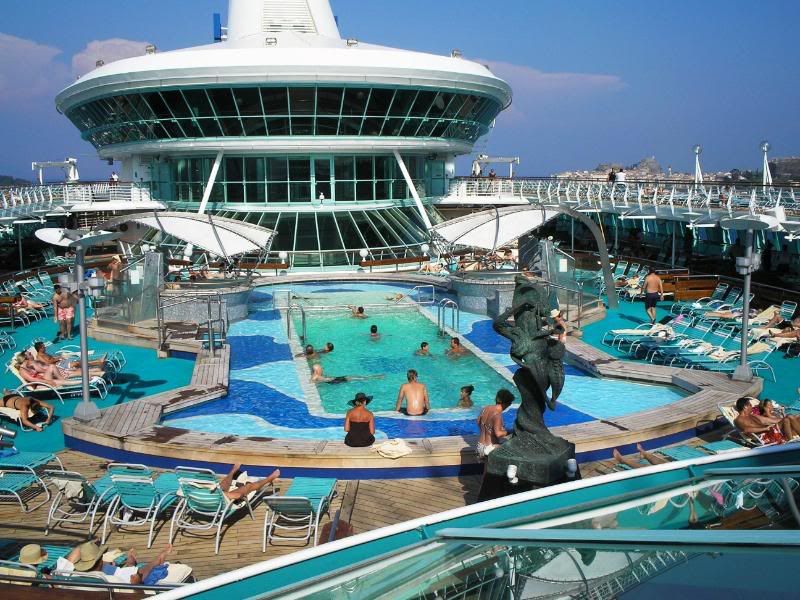 Legend of the Seas
69. Starcruise. Before Royal Caribbean Cruise came online, there was Starcruise and we went on the Star Virgo as well. The cool thing about cruises is that you'll just eat, play, sleep, repeat and the next thing you know, you're at the next port! No lugging of luggage, catching of planes. Customs are a breeze as well. As for Star Virgo, it was a bit old when we were onboard but otherwise, the experience was still a positive one.

New Water Slide onboard Star Cruise Virgo
Around Singapore
Besides Singapore itself, there are short trips that you can take from Singapore to visit nearby cities and islands!
70. Desaru. Less than 2 hours away by car is Desaru. Here you can enjoy beach activities, enjoy a spa, visit the Desaru fruit farm or watch fireflies by night!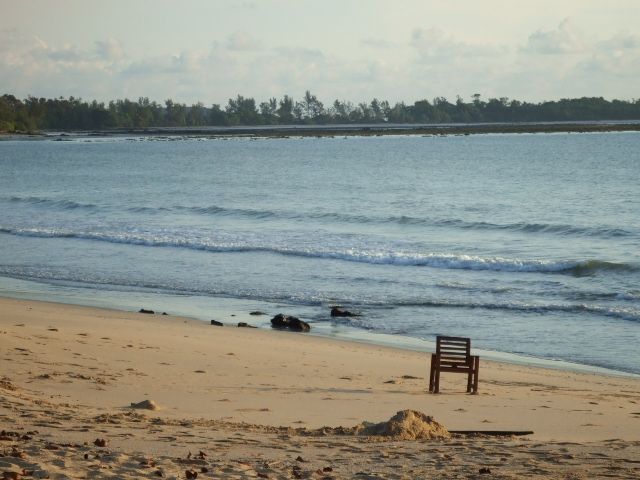 Clear blue waters of Desaru Malaysia
71. Legoland Malaysia. The newly opened Legoland Malaysia is also a mere 45 minutes drive away from Singapore. Kids will have so much fun while adults can seek thrills on the dragon ride as well!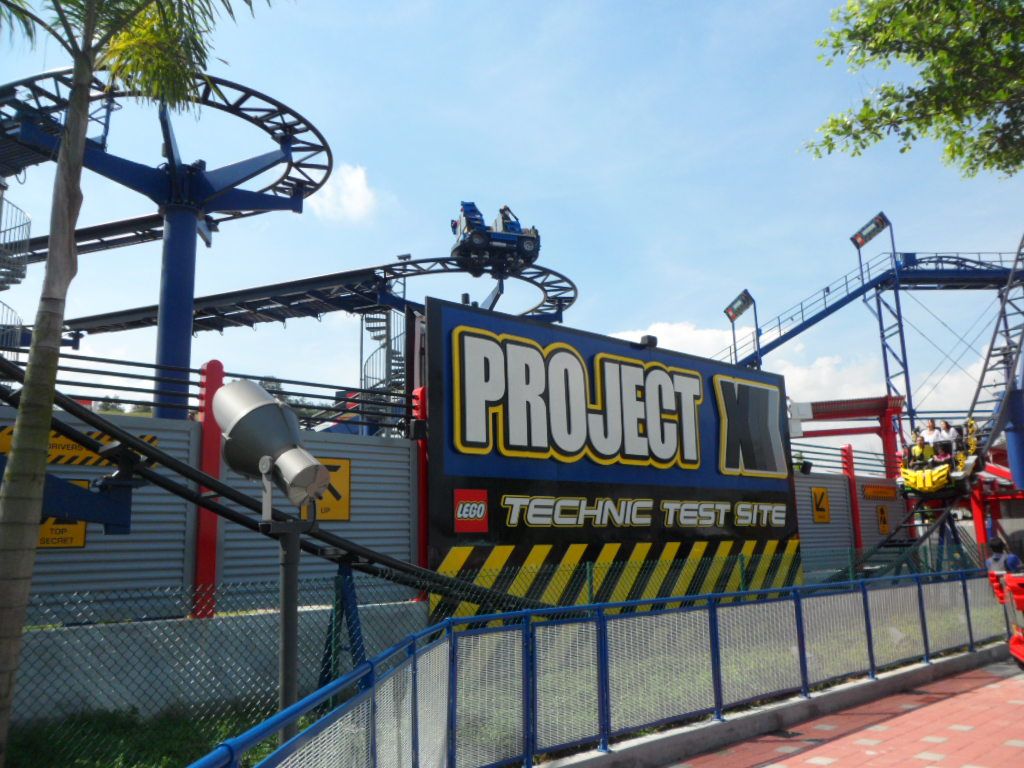 Project X Legoland Malaysia
72. Cameron Highlands. The drive to Cameron Highlands is about 3 hours and after that exhausting drive, you can reward yourself with fresh mountainous air! Here you can also pick your own strawberries or enjoy the world famous Boh tea.
73. Batam. Batam is a quick getaway for Singaporeans. After a ferry ride of 45 minutes, you'll arrive in a different country, spend a little less and be able to pamper yourself to spas and seafood! All with the Singapore city skyline in sight!
74. Pulau Ubin. Other than the main island of Singapore, there are residents living on the island of Pulau Ubin. At Pulau Ubin, life seems to remain in the good old days of kampung life (village living) where neighbours know each other well and look out for each other. Visitors usually head to Pulau Ubin for bike trails, nature trails (Chek Jawa) or just cheap(er) seafood!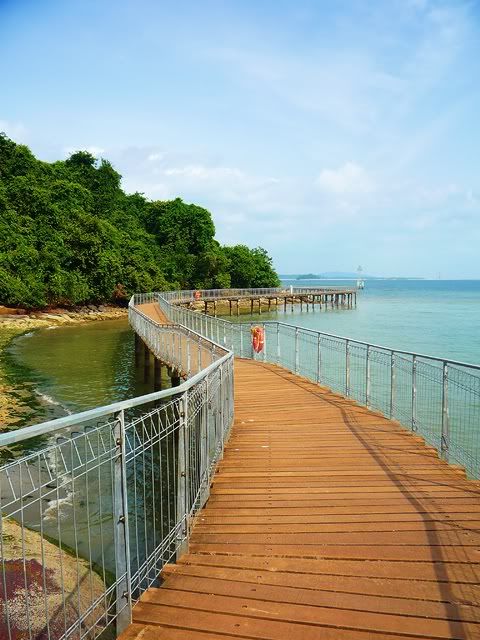 Boardwalk of Chek Jawa – Pulau Ubin
Staycations in Singapore
Given the high number of luxury hotels concentrated on our small island, staycation at these Singapore luxury hotels seem to make a great relaxing getaway – quickly! We did some staycations and here they are…
75. Raffles Hotel Singapore Staycation.Arguably one of our best staycations in Singapore, the Raffles Hotel offers personalised service and exclusivity like no other. Did we mention that there are only suites in Raffles Hotel and that the staff actually remembers our preferences such as coffee, orange juice and Straits Times Newspapers?!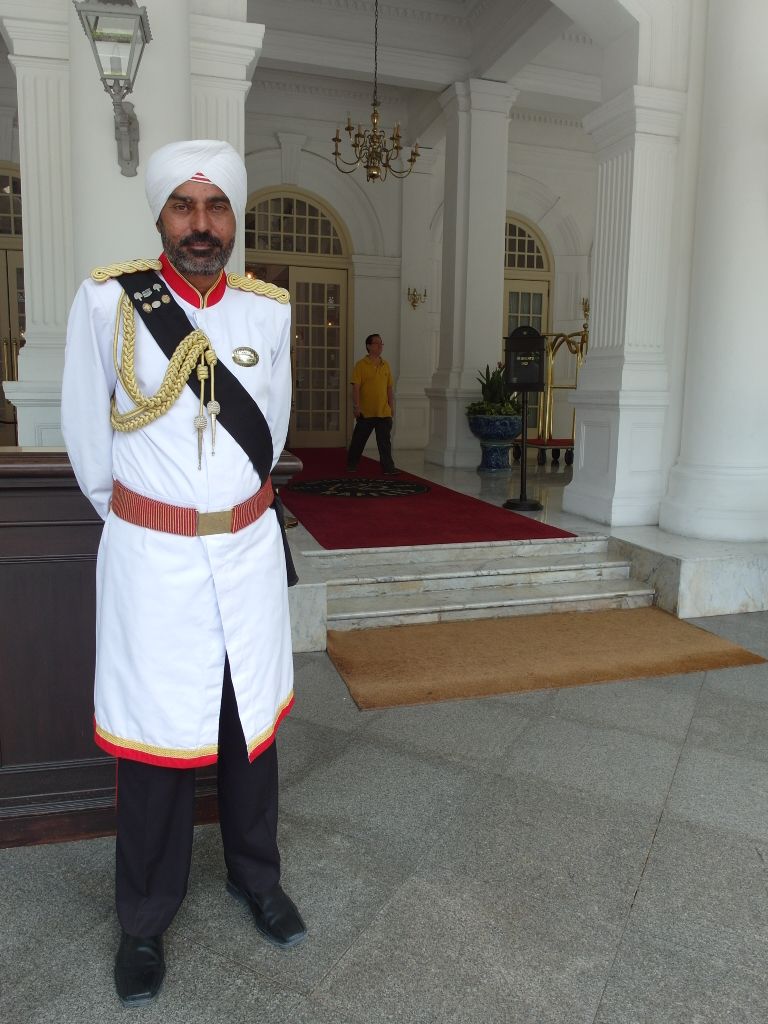 Iconic Sikh Doorman of the Raffles Hotel Singapore
76. Ritz Carlton Millenia Singapore Staycation.Again, service was excellent. We recalled being brought to our seats at the pool and when it rained, being sheltered individually back to the changing rooms!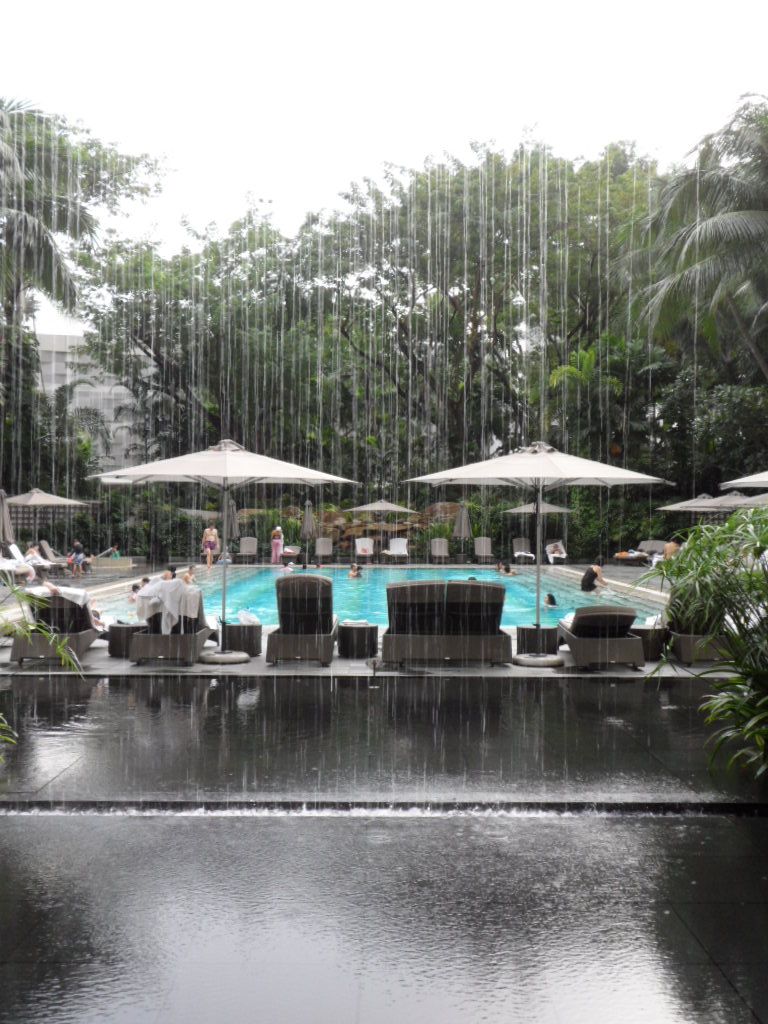 Swimming Pool Ritz Carlton Millenia Singapore
77. Amara Sanctuary Resort Sentosa Staycation.The private plunge pool made the difference for us. Imagine being able to just step out of bed , right into the pool. Shiok.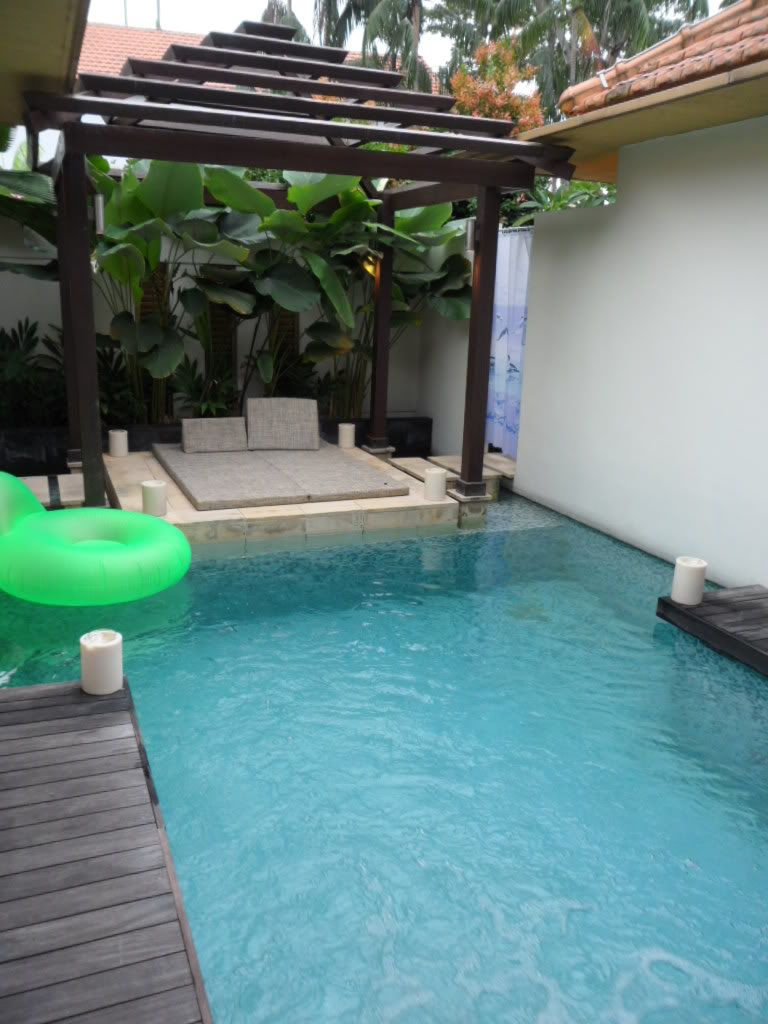 The Private Plunge Pool in the 2 bedroom villa
Events Held in Singapore
There are many events held in Singapore each year. However, we are going to highlight a few of the prominent ones on our events calendar.
78. Singapore Formula One F1 Grand Prix. Definitely one of the top things to do in Singapore, Catch the thrills and spills (sounds so commercialised hor) at the Singapore Grand Prix. For non-F1 fans, you can also have the opportunity to catch world-famous acts performing live in Singapore! The Singapore Grand Prix is also currently the only night race on the F1 circuit!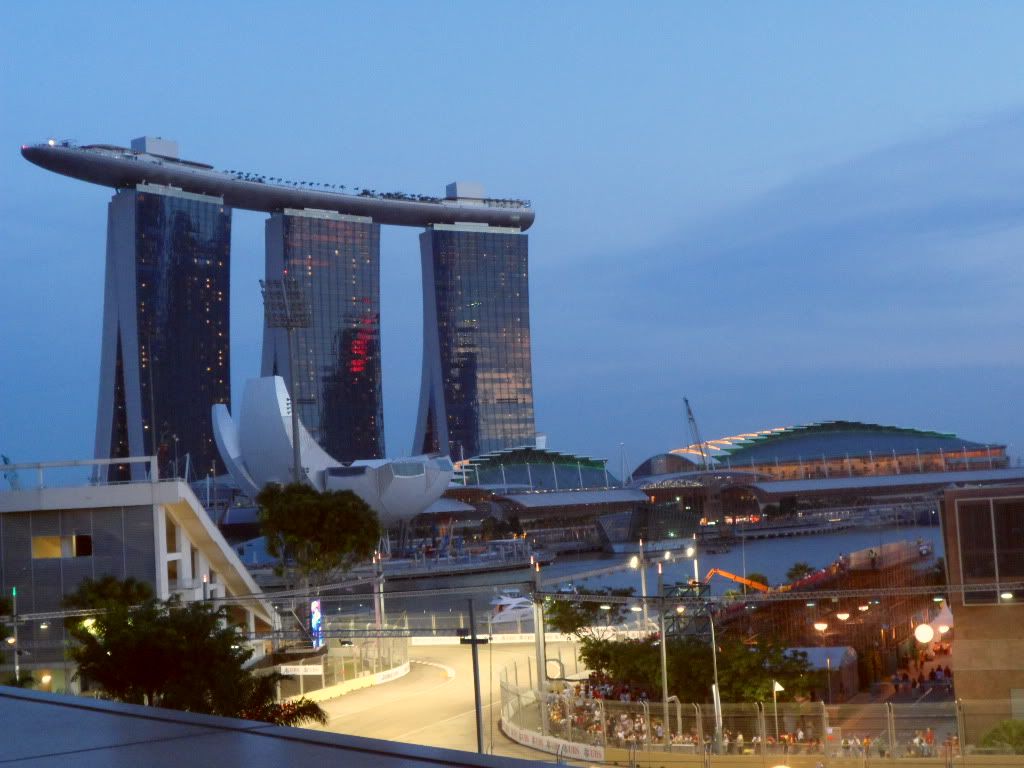 Night View of Marina Bay Sands and the F1 race track
79. Chingay Street Parade. Each year, thousands of performers will take to the streets to showcase the Chingay Street Festival. The street parade is characterised by its vibrant colours, entertaining performances and topped off with fire works at the Bay.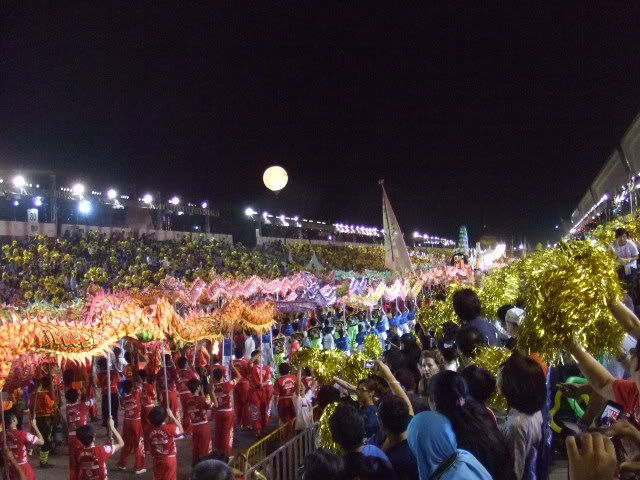 Chingay Street Parade and Festival at F1 Pit Stop
80. Halloween Horror Nights.Each year, Universal Studios Singapore will organise the Halloween Horror Nights. The scare-actors are REALLY scary! The good thing is that they have a policy that they cannot touch you (and vice versa). We would have been frightened stiff if they could! The cool thing is that for the price of entry, you can also enjoy some of the usual rides at USS such as Battlestar Galactica!
81. Great Singapore Sale! During the months of June and July each year, the Great Singapore Sale (GSS) takes place where suppliers pull out all stops to woo consumers at this annual sales bonanza!
82. River Hongbao. During the Chinese New Year period, festivities termed as "River Hongbao" takes place at the floating platform of the Marina Bay. Here you will see familiar Chinese Zodiac animals (and their predictions for the year) as well as fun activities, well mostly for the kids. We will usually go there just to soak in the CNY atmosphere and ring in the new year!

River Hongbao
Other Things to do in Singapore
83. Singapore Discovery Centre.Find out more about how Singapore came to be, the campaigns that we used to have (speak good English/Courtesy) and how we have developed over the years to become a first world country in a short span of 40 years. Plus, you will be able to catch some 3D movies at a cheaper rate ($9 vs $12) at the theatre at SDC.
84. Snow City. Missing snow? Snow City offers you an opportunity to experience snow in Singapore! Enjoy snow falling upon you as winter descends and there's even a long ice slide where you can slide down using rubber tyres!
85. Ice skating rinks. Still on the theme of cold weathers, did you know that there are 3 ice skating rinks in Singapore? The ice skating rinks are located at Leisure Park Kallang, Jcube as well as Marina Bay Sands.
86. Singapore Science Centre. Singapore Science Centre is a bundle of fun for the kids. They will be exposed to simple theories in science through interactive activities.

Singapore Science Centre
87. MacRitchie Nature Trail Located at the MacRitchie reservoir, the nature trail takes you through the tropical forest that Singapore has preserved. You can also ascend to challenge the Tree Top walk – definitely not for the faint of hearts!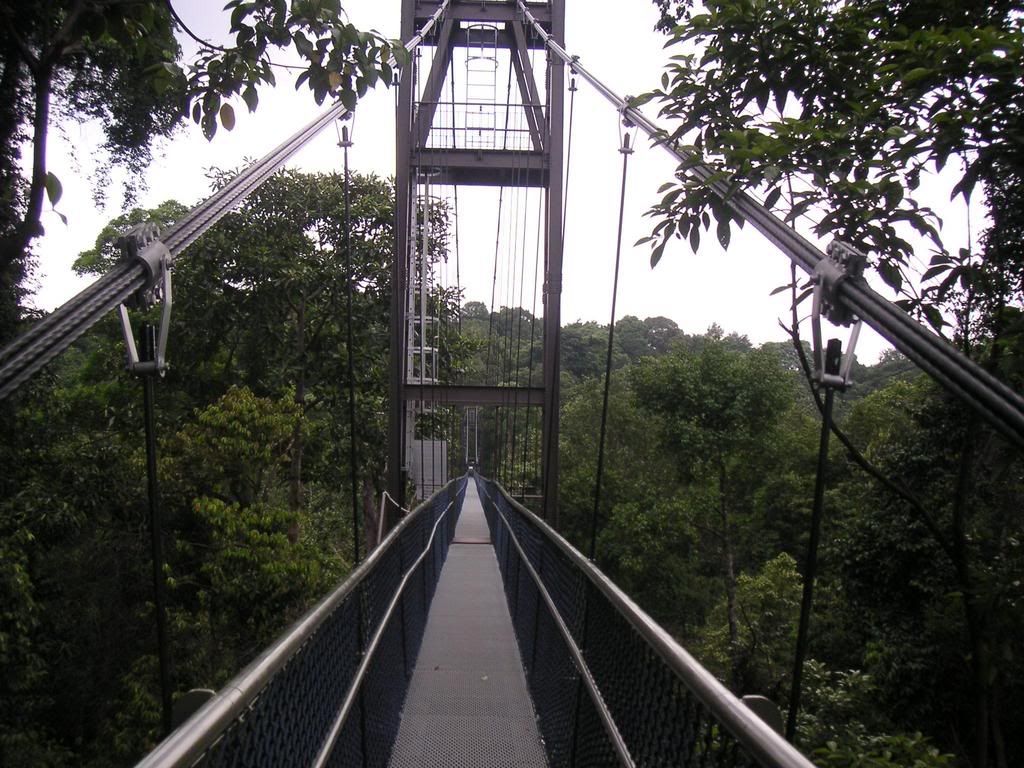 Tree Top Walk @ MacRitchie
88. Southern Ridges. Still staying close to nature, the Southern ridges connects various popular parts of Singapore including Mount Faber and Harbour Front. Highlights include Faber Walk, Henderson Waves and Canopy Walk.

Henderson Waves
89. East Coast Park. On weekends, you will see East Coast Park FULL OF PEOPLE! Many head to East Coast Park to enjoy morning walks, leisure runs, rollerblade, cycle, kite flying, fishing, camping (yes! just need to apply permit easily via axs), BBQ and even cable skiing!

Rollerblading at East Coast Park
90. Lau Pa Sat. Before Gluttons Bay and Malaysia Food Street, the first attempt to bring the best foods in Singapore under one roof was at Lau Pa Sat. Today, it is also home to the Satay Club.

Lau Pa Sat food centre
91. Mount Faber. Mount Faber was where Kate and I used to date. Still remember the love sandwiches she made for me…ah…It is also here where you can catch fantastic views of sunrise in Singapore…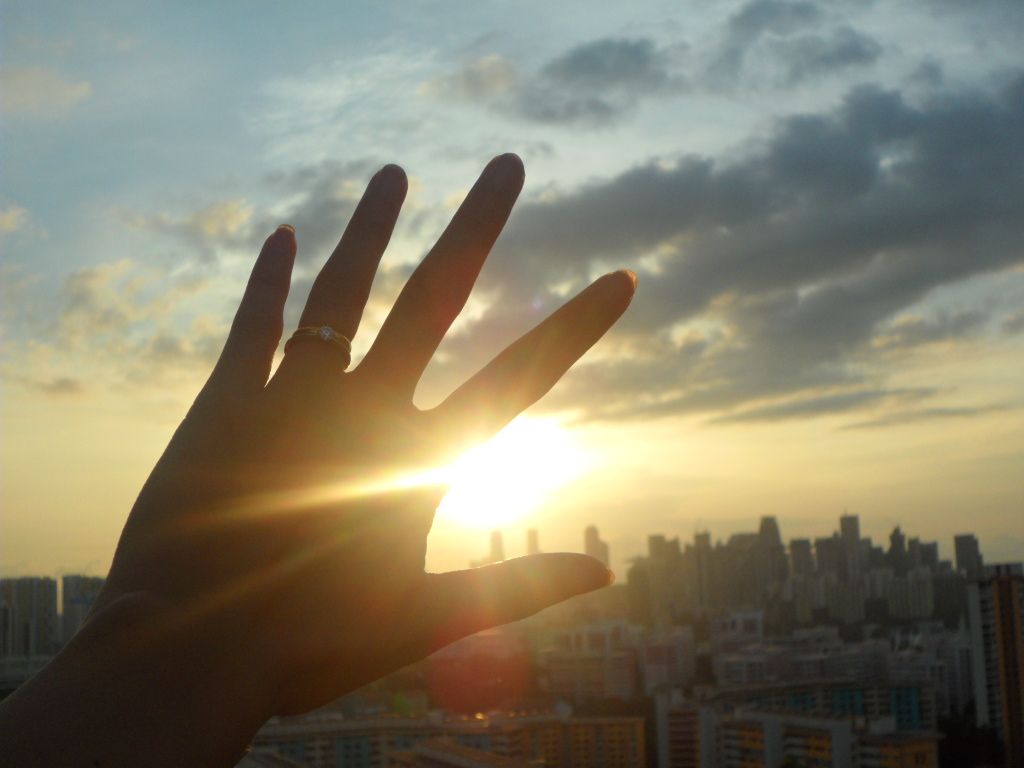 Sunrise at Mount Faber
92. Wild Wild WetWild Wild Wet is a water theme park in the east of Singapore. Taking the MRT to Pasir Ris MRT station, you can take the free shuttle bus to Wild Wild Wet. After completing a $2 million revamp, Wild Wild Wet has now a new ride known as Torpedo. Stationed at a 18 metre high capsule, you'll drop almost vertically and reach speeds of up to 70km/h! The slide is over in 7 seconds flat!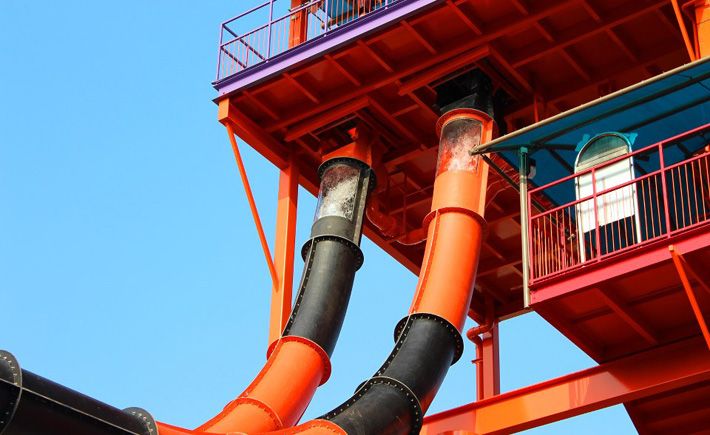 Will you survive the drop at the Torpedo?
93. Visit the Heartlands. If it's your first time in Singapore, visit our heartlands! HDB (Housing and Development Board) flats are public housing that houses 80% of Singaporeans! Knowing the heartlands will definitely draw you closer to this island we call home!
94. Enjoy a cup of "Kopi" at a local coffeeshop. Firstly, the Singapore coffee is very different from what you drink anywhere else in the world. Some of our overseas friends swear by it. Yes, we too adore it. Goes perfectly with my morning newspapers. If you are from overseas, say "Kopi" (for coffee with milk and sugar) or "Kopi siew dai" (coffee with less sugar) and see the reaction of the stall owner. She may be amazed that you can order coffee – Singapore style!
95. Leisurely walk along the Singapore River.Besides the taking the river cruise, you can actually enjoy a leisurely walk along the Singapore river that takes you through Robertson Quay, Clarke Quay, Boat Quay, Fullerton and finally the Marina Bay!

Fullerton Hotel Singapore
96. NEWater Visitor Centre.At the NEWater Visitor Centre, you can find out how Singapore harnesses technology to open yet another "tap" in Singapore's quest for water independence.
97. Visit to Asia Pacific Breweries. Ever heard of Tiger Beer? Did you also know that Tiger Beer is produced in Singapore? Visit APB and find out how Tiger Beer is created, bottled and finally delivered to you! Includes tasting of fresh Tiger Beer at the end of the visit!
98. Prawning.The activity of prawning has gathered steam in recent years, sprouting many outlets all across the island. The excitement is really when you catch one – especially after waiting for some time. Experts can catch almost one every 2 minutes on average!
99. Enjoy a Singapore Sling. The famous Singapore Sling was created by a bartender of the Raffles Hotel around 1915. It was said that women of the time were not allowed to drink alcoholic drinks in public. So this bartender decided to create a drink specially for the ladies under the guise of a nice bright colour and ladies really loved it. Guys on the other hand were also happy that there was a drink that they could get for their ladies. Win-win!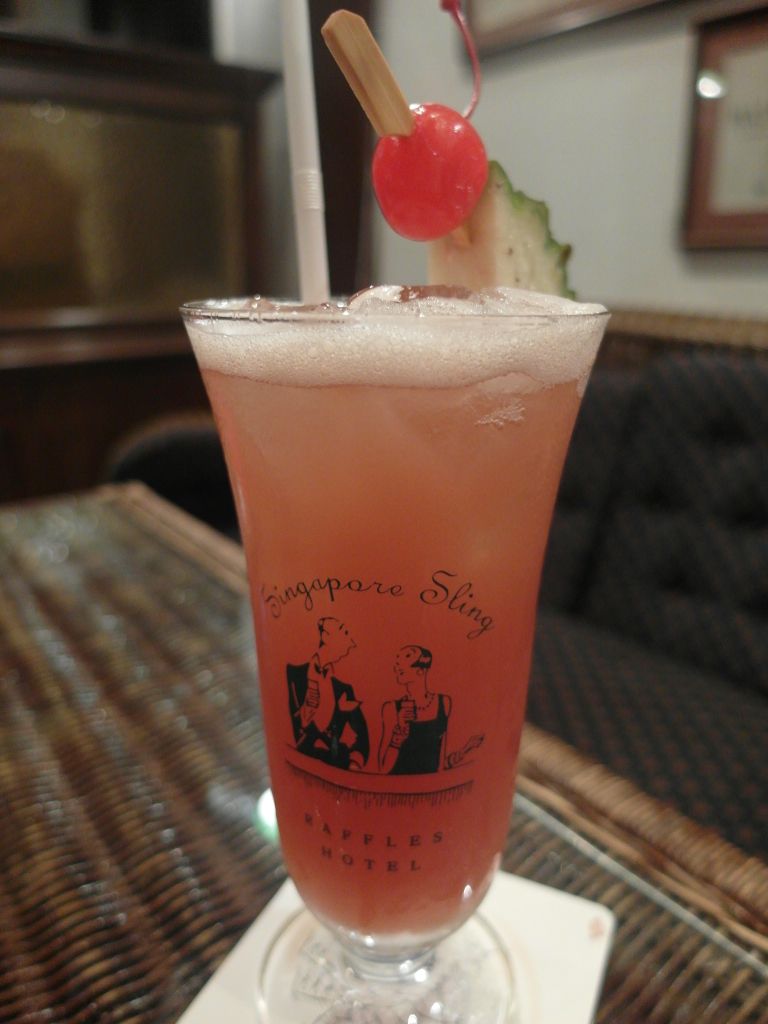 The Original Singapore Sling from Long Bar Raffles Hotel Singapore
100. Reverse Bungy. At Clarke Quay, you can experience Bungy – in an opposite direction! The GMAX propels you 60 metres into the air at speeds of up to 200km/hr! Dropping down is another thrill by itself!

Reverse Bungee at Clarke Quay
101. This last one is for you to fill in. There are simply so many things to do and attractions in Singapore, tell us what you have enjoyed in the comments section below!
For your convenience, we have arranged for the best hotel deal in Singapore right here!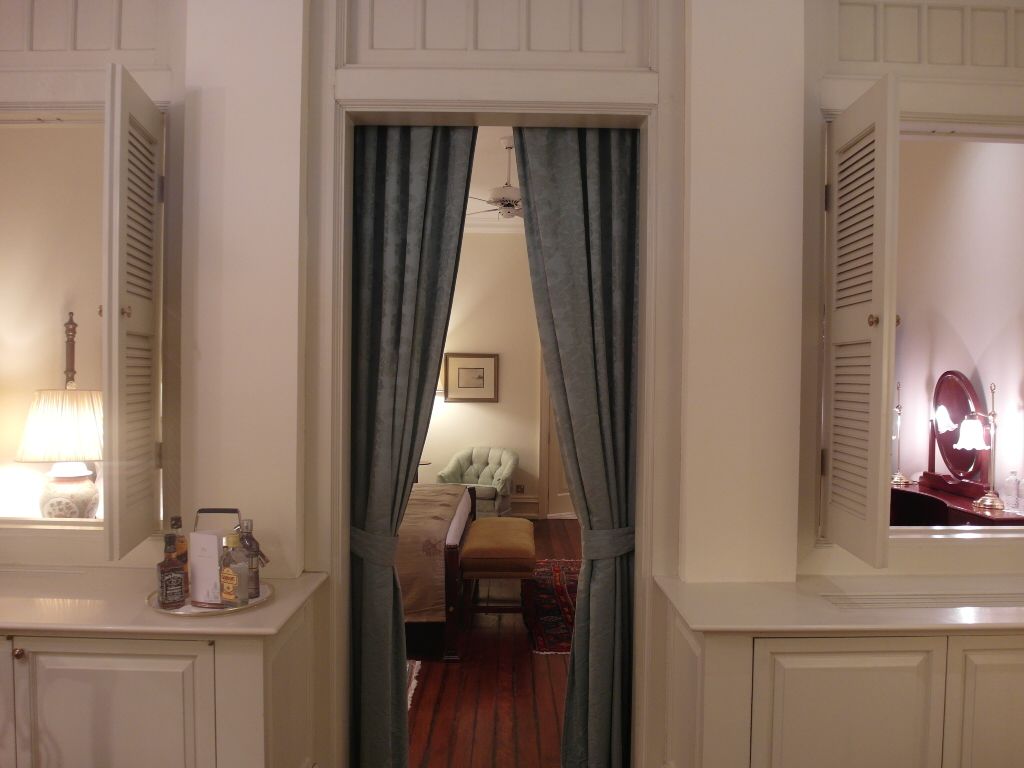 Best Hotel Deals in Singapore!
If you enjoyed our content, "Like" us on Facebook Today!

Remember to leave your comments for 2bearbear Singapore Travel Blog in our comments section below!
P.S. Should you have further queries about your visit to Singapore or would like to have a group/private guided tour on your next trip here, feel free to drop us a mail through contact@2bearbear.com!
Tom,
2bearbear.com
Related posts: