Today, we're going to talk about the top 5 Singapore Travel Blogs according to Alexa.com! But first, we're gonna state some rules about how we arrived at this ranking.
1. Singapore Travel Blogs (with an emphasis on TRAVEL)
This post will be covering the top 5 Singapore Travel Blogs. This means that the blog should be based in Singapore and is a travel blog. Simple as that.
This also means that lifestyle AND travel blogs are ruled out of this list.
It is not easy to be a pure travel blogger and this post serves to honour the good job that these hardworking travel bloggers have done! 🙂
2. According to Alexa.com
Alexa.com provides analysis of web data and coverts these information into a web ranking system. Their work is put aptly into this phrase (quoted from the site)
"Alexa's traffic estimates are based on data from our global traffic panel, which is a sample of millions of Internet users using one of over 25,000 different browser extensions….Our global traffic rank is a measure of how a website is doing relative to all other sites on the web over the past 3 months. The rank is calculated using a proprietary methodology that combines a site's estimated average of daily unique visitors and its estimated number of pageviews over the past 3 months."
In simple terms, the better the ranking, the higher the traffic.
This post thus covers the page ranking according to Alexa.com taken from 3rd of May 2014
Without further ado, let's take a look at this list of the top 5 Singapore Travel Blogs!
The Top 5 Singapore Travel Blogs
1. Travelerfolio.com
Alexa Ranking : 202,172
Travelerfolio was started by Eunice Khong in 2008 and we had the privilege of meeting her in person during one of our media events. Her blog is certainly one of the most decorated travel blogs in Singapore, having won accolades from Singapore Blog Awards, Asia Pacific Best Travel Blog Award and Visit Britain Media Awards, she has also worked with various Tourism Boards across the world. A great inspiration for travel bloggers in Singapore!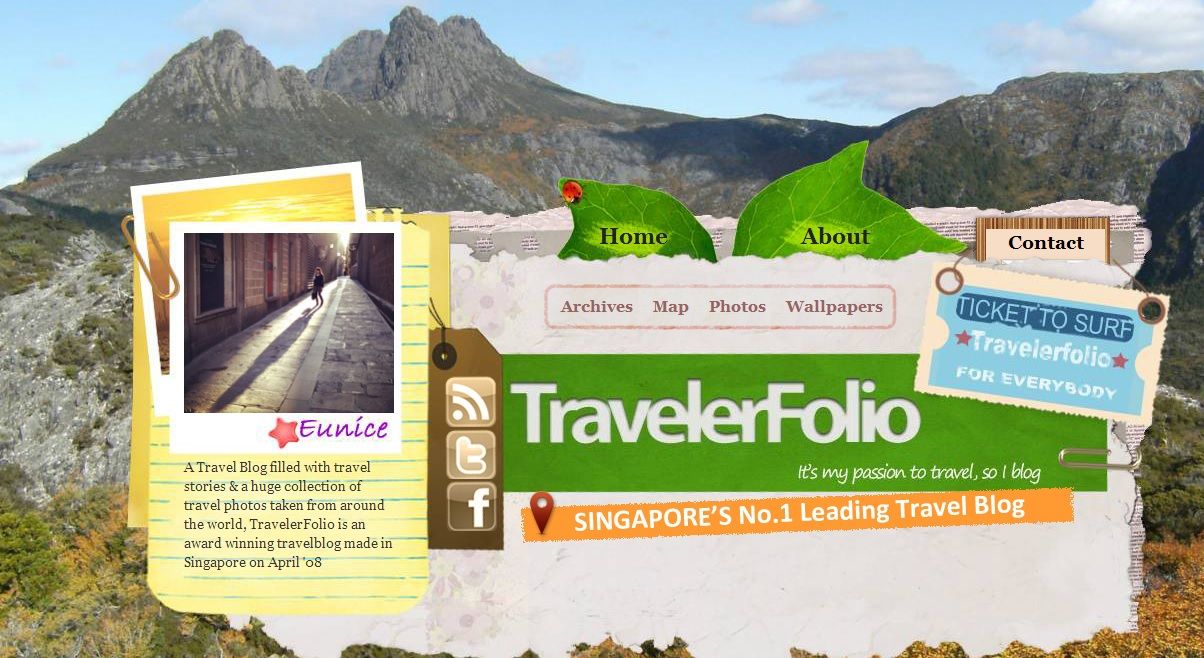 2. Passportchop.com
Alexa Ranking : 213,020
Zhiqiang and Tingyi started Passportchop in 2009 and to us, they are one of the most hardworking travel bloggers around. If you take a look at their posts, they're never lacking in details. The pictures are great and the descriptions are so detailed that you'd feel you're travelling with them! Good job guys and keep up the good work!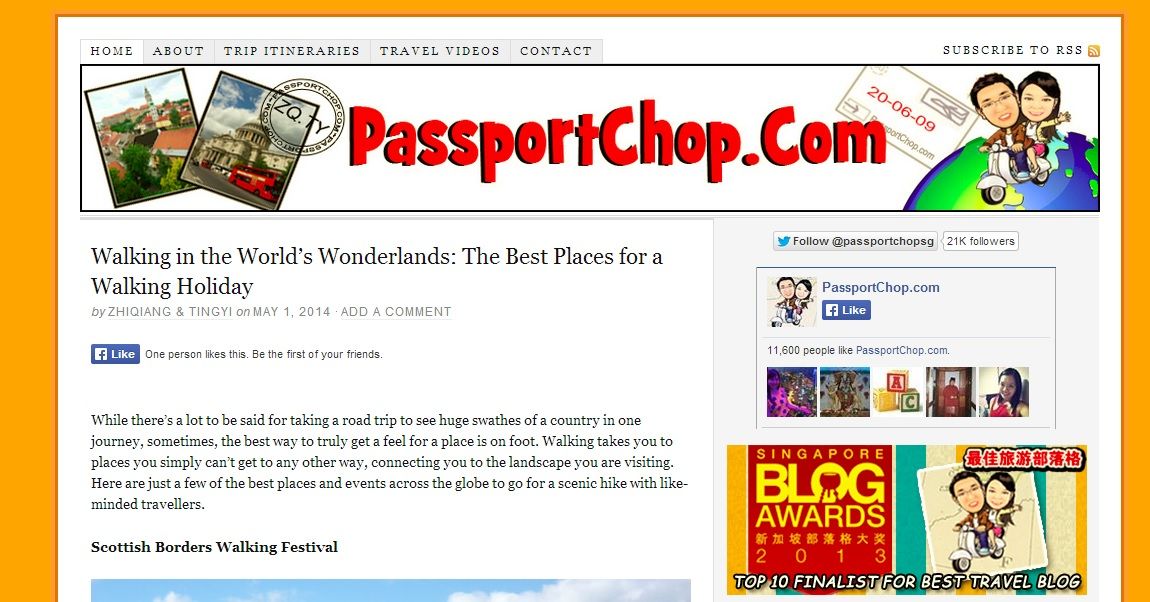 3. 2bearbear.com
Alexa Ranking : 389,294
Kate and I started this blog in 2011 wanting to have a place to record all our travel experiences (and have easy access to it – just a click away!). As we continued blogging, more doors opened up and today we hope to bring interesting and relevant travel content to you – our travel buddies and readers! So before you embark on your next travel, remember to check in with 2bearbear.com or drop us a holler before you go!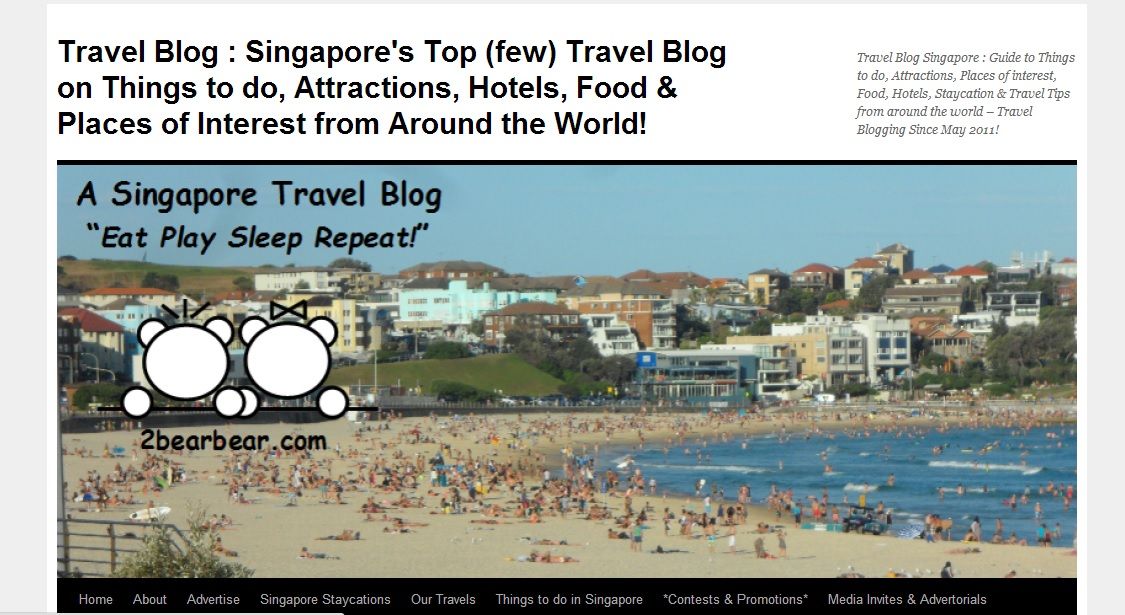 4. Theoccasionaltraveller.com
Alexa Ranking : 703,915
Jac started theoccasionaltraveller (notice the correct british spelling for traveller!) in 2010 to encourage working class, desk bound workers to just take a break to travel and relax the way you want it. Always interesting to read her insights into life, family and of course her travel experiences!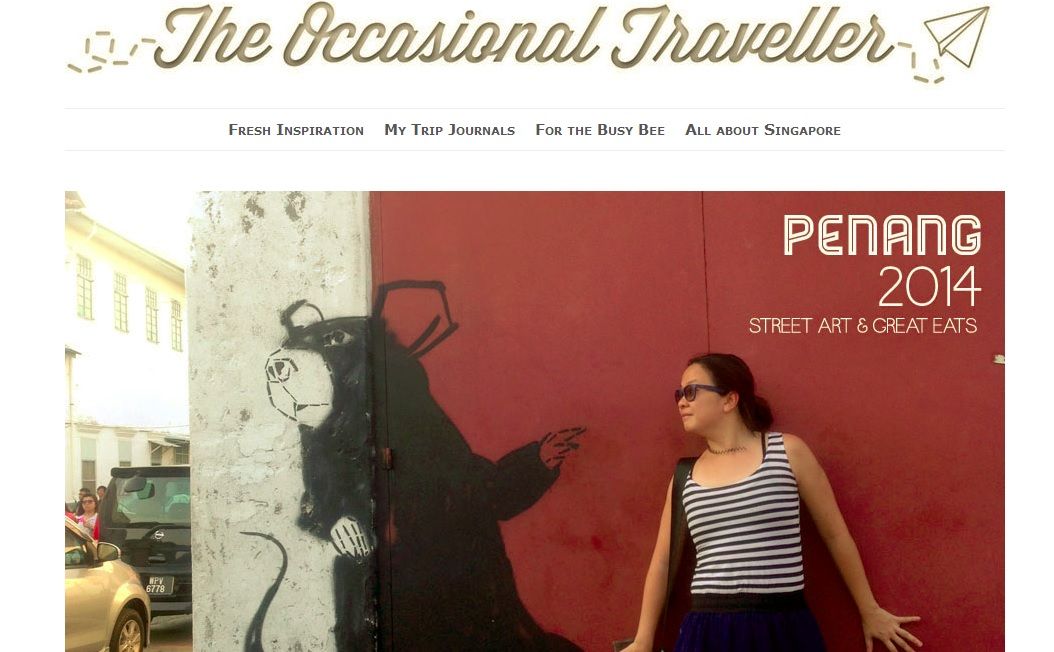 5. Sylistic.com
Alexa Ranking : 836,168
Sy is arguably the youngest travel blogger in Singapore (how does he do it?!) and definitely one of the rising stars in the travel blogging scene. His style of writing is so energetic and full of life, making you want to just embark on that next travel!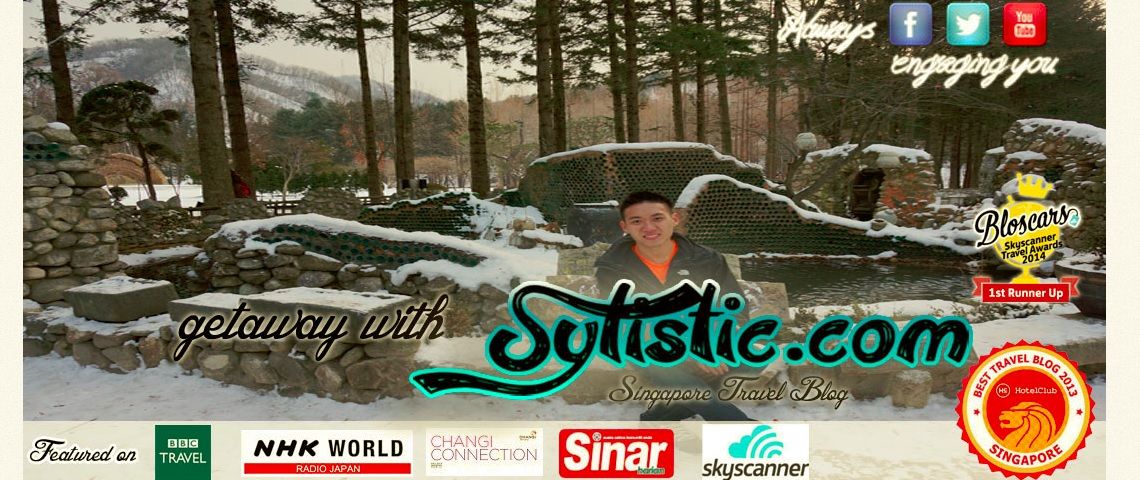 An up and coming Singapore Travel Blog – Coupletripping.com
Special mention goes out to Fadzli and Natasha of coupletripping.com. They will be embarking on a world trip on 21 May 2014 (hope we got the date correct) and we are looking forward to the exploits of this inspiring couple. Few in Singapore would actually think of just stopping work and travelling full time and they are showing that it can be done. This is really what "sabbaticals" should be all about!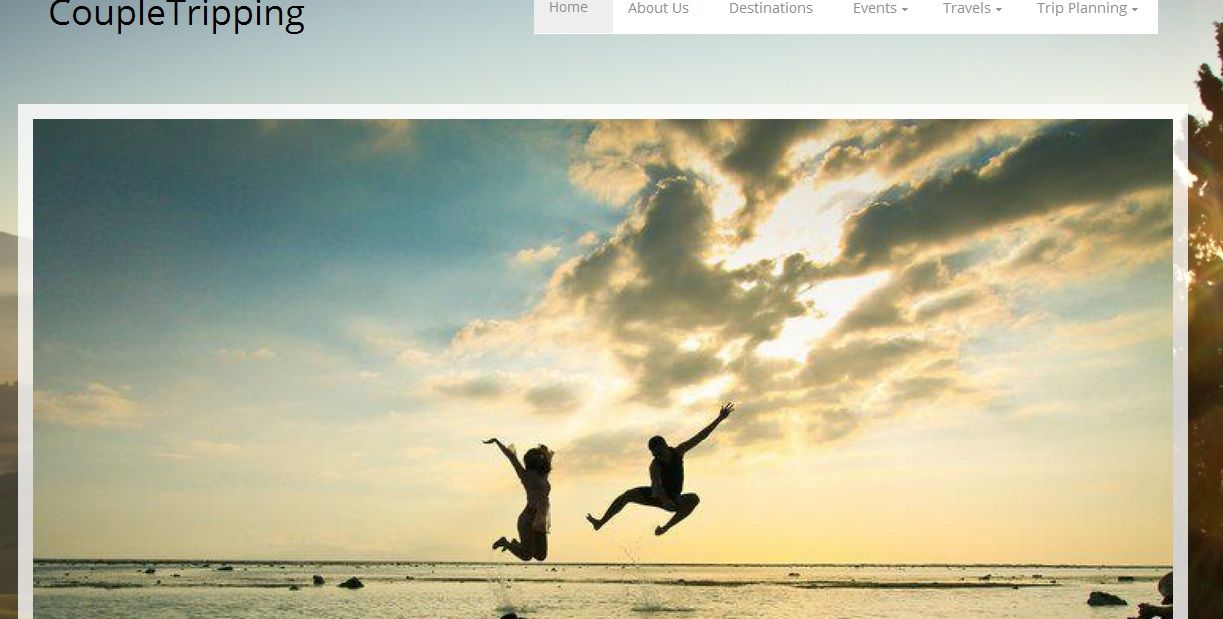 If you enjoyed our content, "Like" us on Facebook Today!

So well, there you have it, the top 5 Singapore Travel Blogs and an up and coming travel blog! We hope you have enjoyed the post and have been inspired to get out there and experience the world for yourself!
Happy Travels Everyone!
Tom & Kate,
2bearbear.com
Related posts: