There are so many things to do and attractions in London! Let's find out what are the things to do right here in London! Be it history, monuments, musicals, river cruises or just plain old attractions, London has it all! It is ranked right up there with New York and (of course, our beloved country) Singapore as truly, the world's metropolitan/cosmopolitan city!
Kate and I caught a train from Paris to London this day and were pleasantly surprised by the speed of the trains (in excess of 200km/h). Within 2 hours, we were transported to London!
There are many hotels and hostels here in London, so fret not! Our recommendation would be to pick a clean, cosy room, no frills. This is because there are simply so many things to do that the only time you'd be back in your room, is when you really need to rest!
Here are some of the top attractions we visited!
Tower of London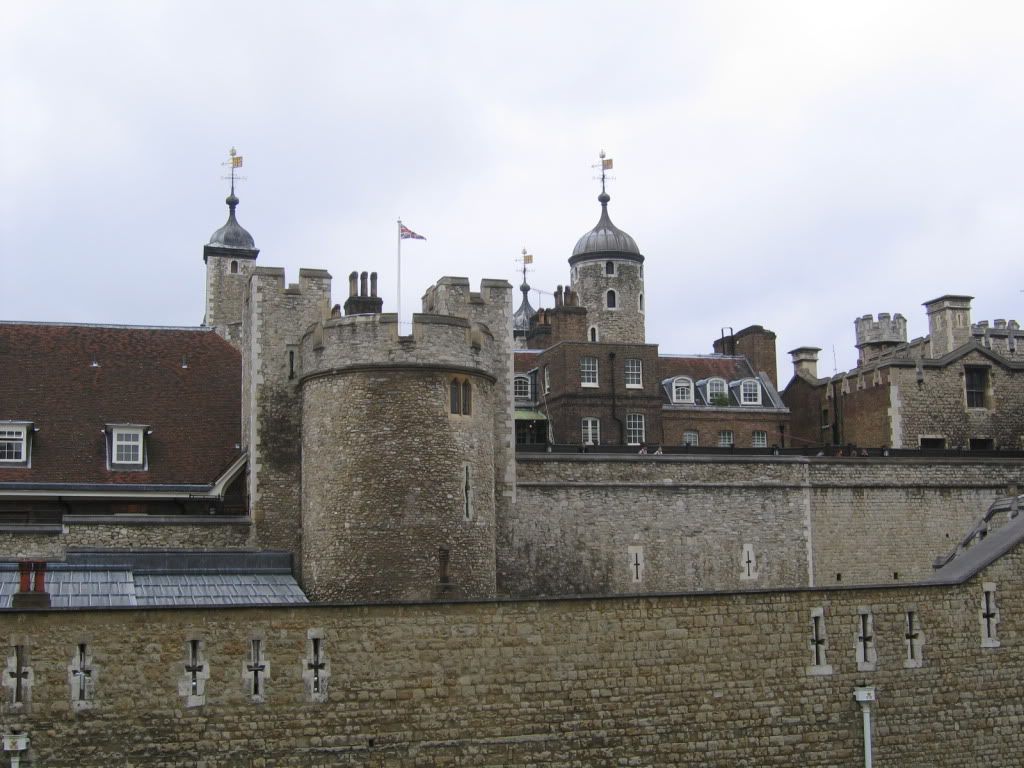 Tower of London
Discover the rich history (over 900 years) of the Tower of London as a palace and also its showcase of the royal crown jewels!
The London Eye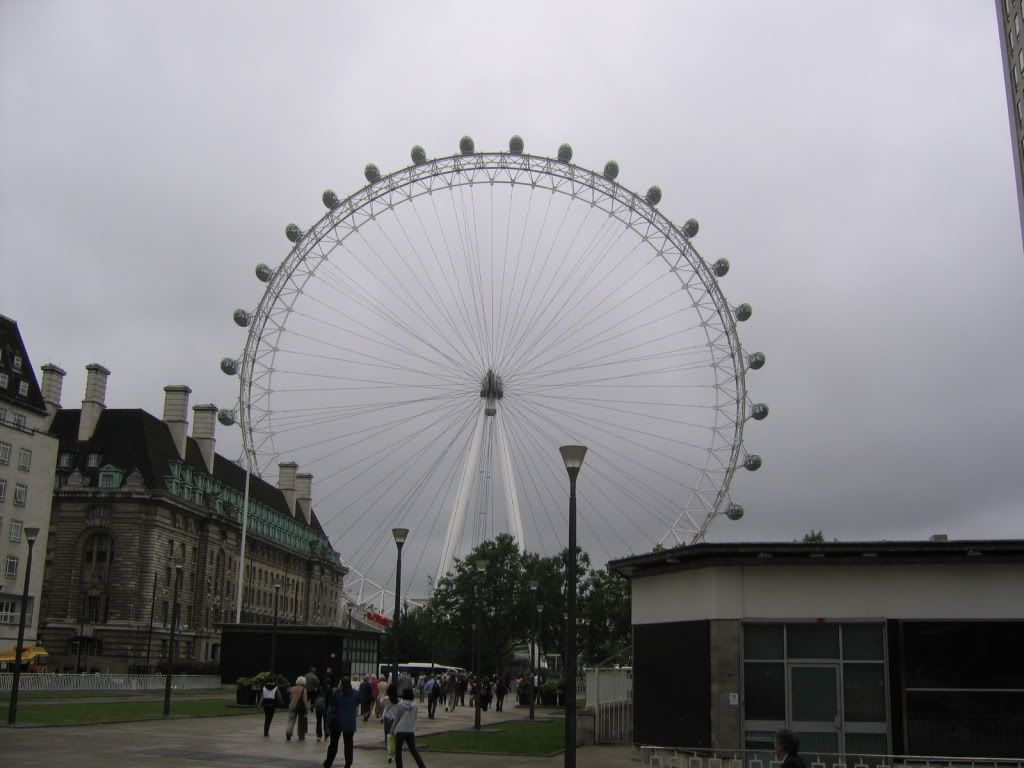 The London Eye
The view from the London overlooks the Thames river and all other attractions along it (Big Ben, Tower Bridge etc.). Once the world's tallest observatory (now of course it's the Singapore Flyer! 🙂 it boasts of panoramic views around the city of London.
Buckingham Palace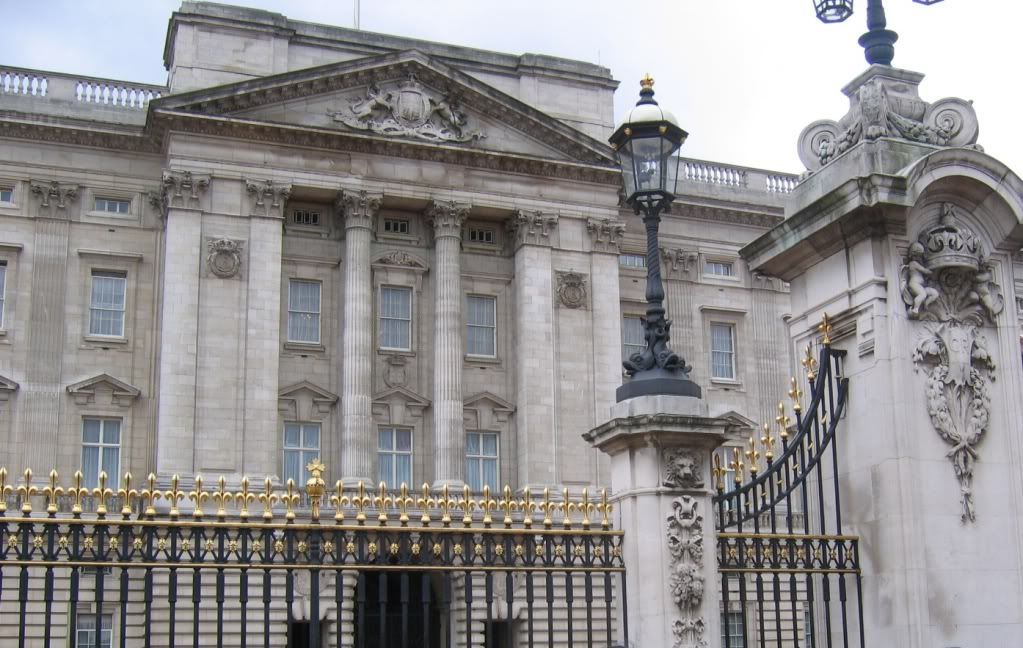 Buckingham Palace
Why not try your luck at catching a glimpse of the royalties at Buckingham Palace? There's also a daily change of guards, not to be missed!
Big Ben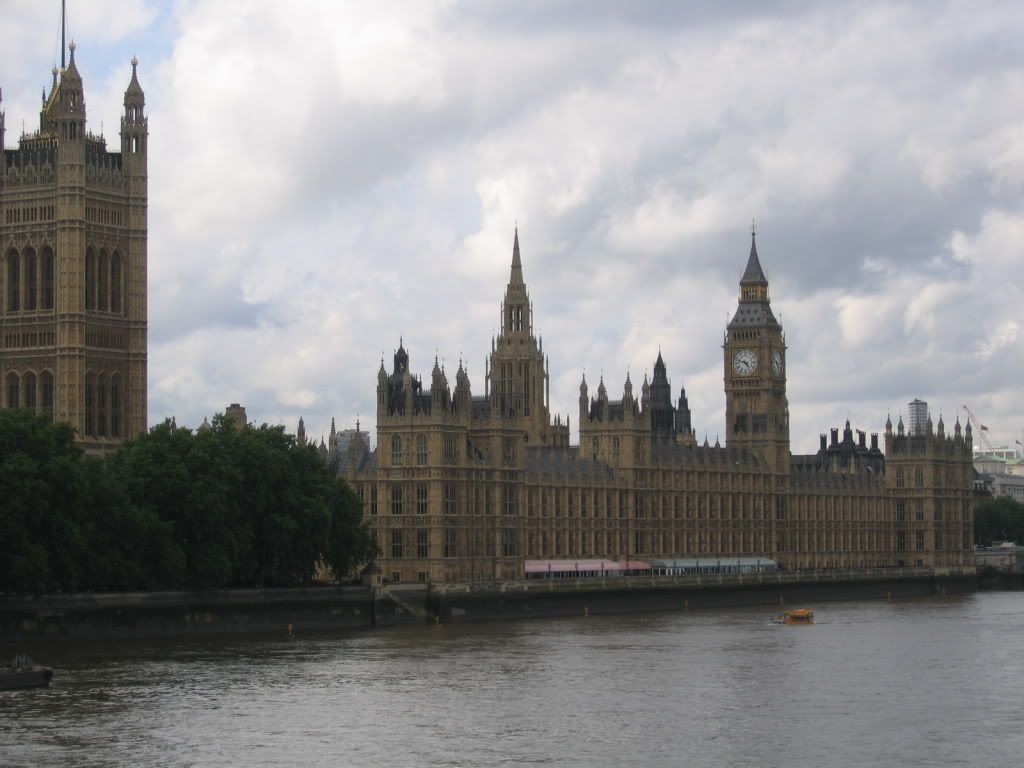 Big Ben – Clock Tower
The clock tower synonymous with the city itself is an icon known throughout world!
Tower Bridge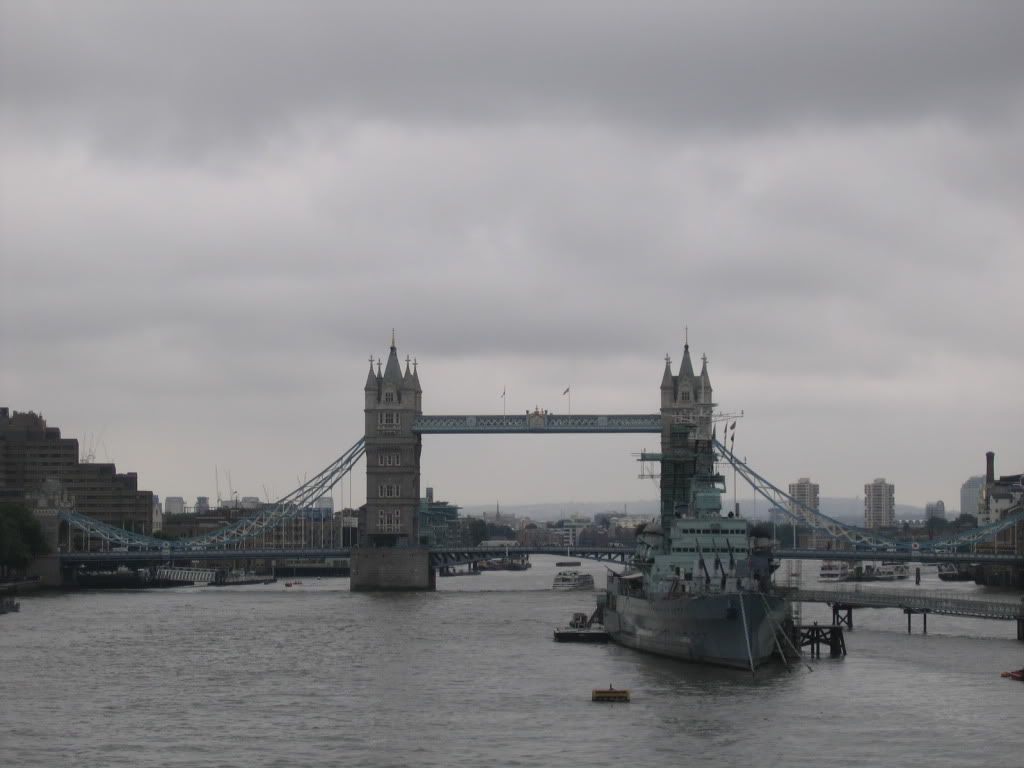 Tower Bridge (not to be mistaken with the London Bridge)
The Tower Bridge has got to be one of the most iconic bridges along the river Thames. With its hydraulic raising mechanism, it allows ships to pass through this shipping channel. Another fun fact is that, this iconic Tower Bridge IS NOT the London bridge often mistaken by tourists. The London Bridge is in fact the next bridge upstream.
Westminster Abbey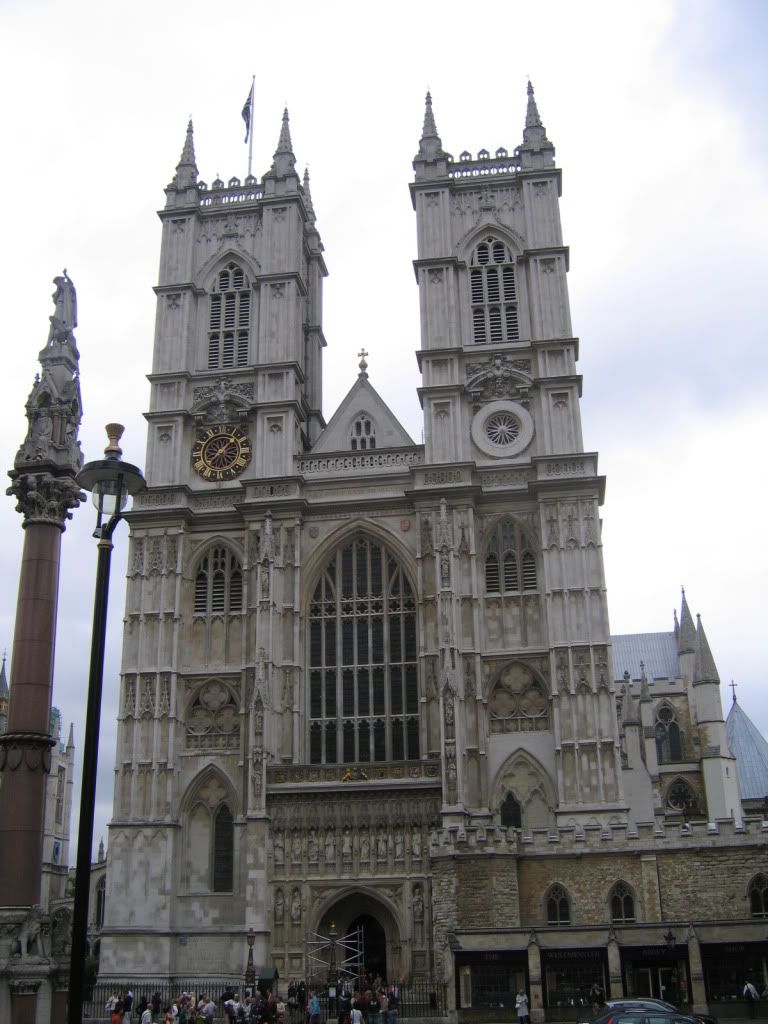 Westminster Abbey London
Affectionately known as the Abbey, it is also where Prince William and Kate Middleton recently wed. Its unique Gothic design places it right up there with Notre Dame.
River Thames Cruise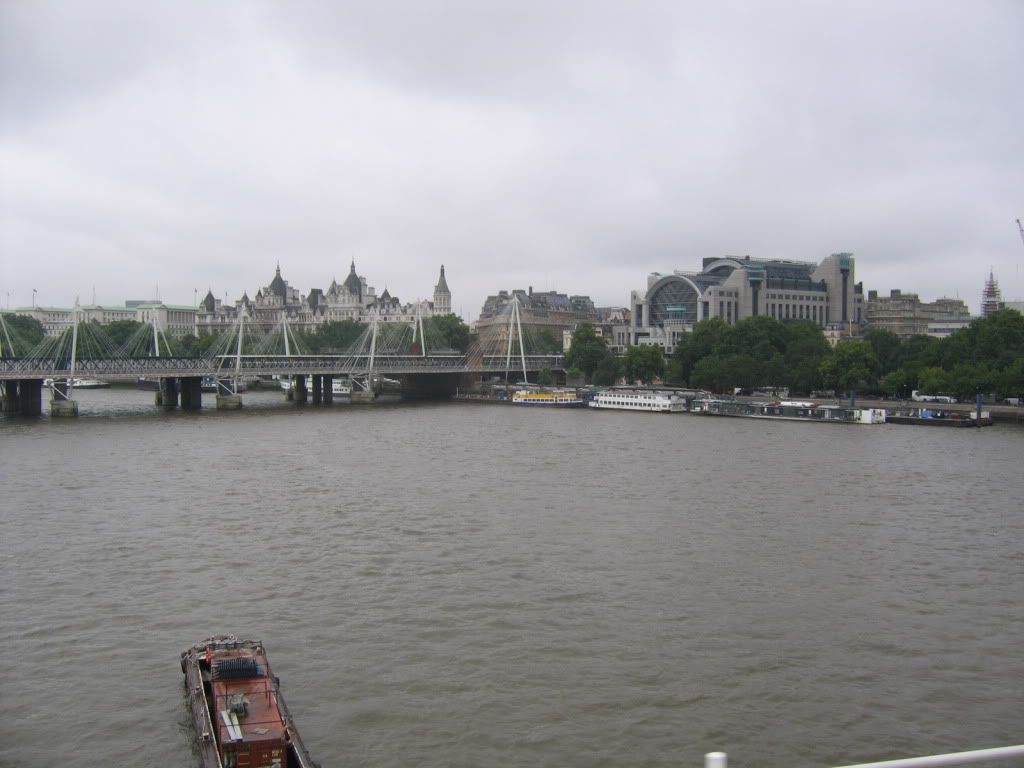 River Thames Cruise
Not to be missed is a cruise along the River Thames. Not only can you enjoy the leisure ride as you enjoy the cooling breeze, you can also see all the attractions along the river such as Big Ben and The London Eye. Talk about killing 2 birds with one stone (chinese saying)…
Harrods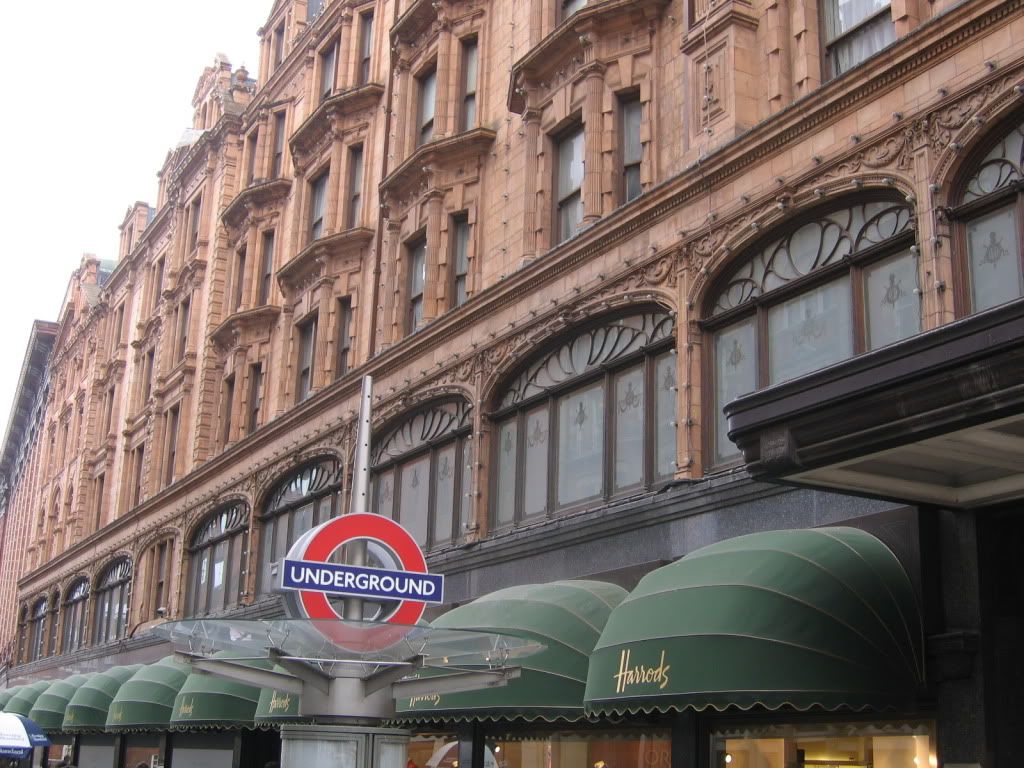 Harrods London
If shopping is your forte, the world renowned Harrods is definitely your place to hang out. At Harrods, you should be able to find almost all gifts for all occasions. Even if you have nothing you want to get, why not take home a Harrods bear for the little ones or just a Harrods recyclable shopping bag?
Others
There are of course many other things to do and attractions in London such as musicals, bar hopping, Hyde Park and free museums (British Museum, National Gallery). Take time to explore this grand old dame, reinventing itself as it prepares for the Olympics in 2012!
If you enjoyed our content, "Like" us on Facebook Today!

Related posts: