Having done our cruise to Laem Chabang on Mariner of the Seas, we took the opportunity to stay over at Pattaya, Thailand. This post will cover all the things to do and attractions in Pattaya, Thailand! Enjoy!
Where to stay in Pattaya Thailand
1. Royal Cliff Hotel Pattaya
Thanks to the good folks of Royal Cliff Hotel Pattaya, we were hosted to a stay at the Mini Suite Plus of the hotel. Situated in the Gulf of Thailand, Royal Cliff Hotel offers magnificent views of the sunset over Ko Khrok Island DAILY! Whether its a romantic or beach bum getaway, you'll be sure to find a suitable room (and affordable price) at the Royal Cliff Hotel Pattaya!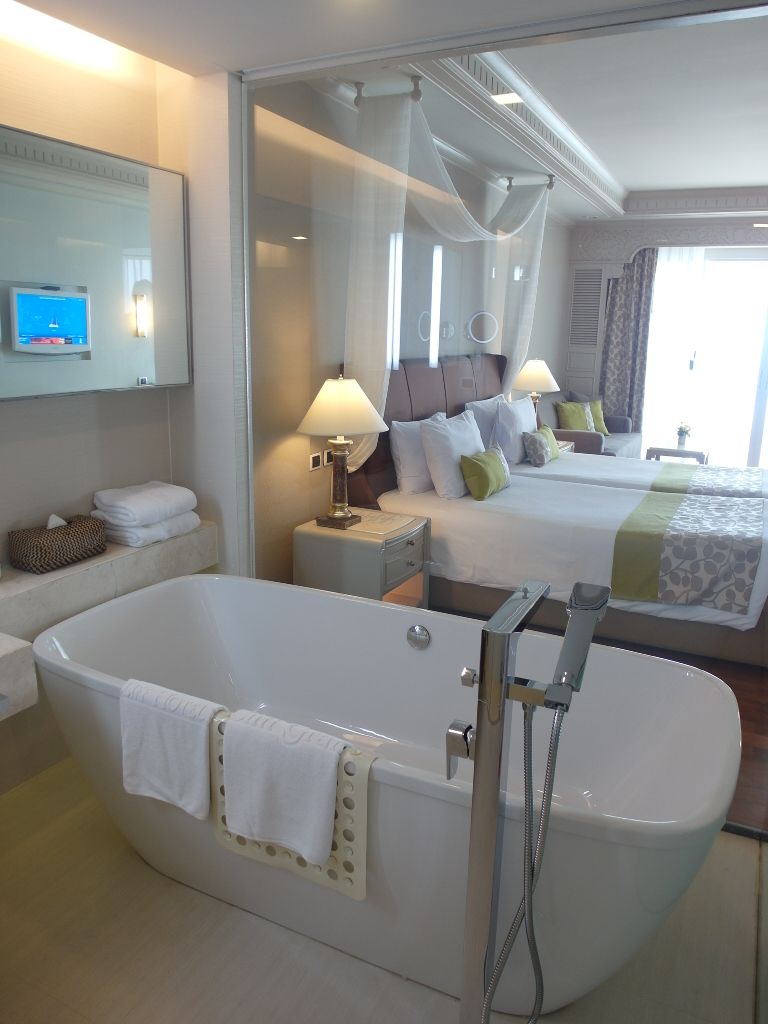 Sea View Plus Suite Royal Cliff Beach Hotel

Jacuzzi inside the Presidential Platinum Suite of Royal Wing Suites and Spa

Royal Cliff's Private Beach next to Royal Cliff Beach Terrace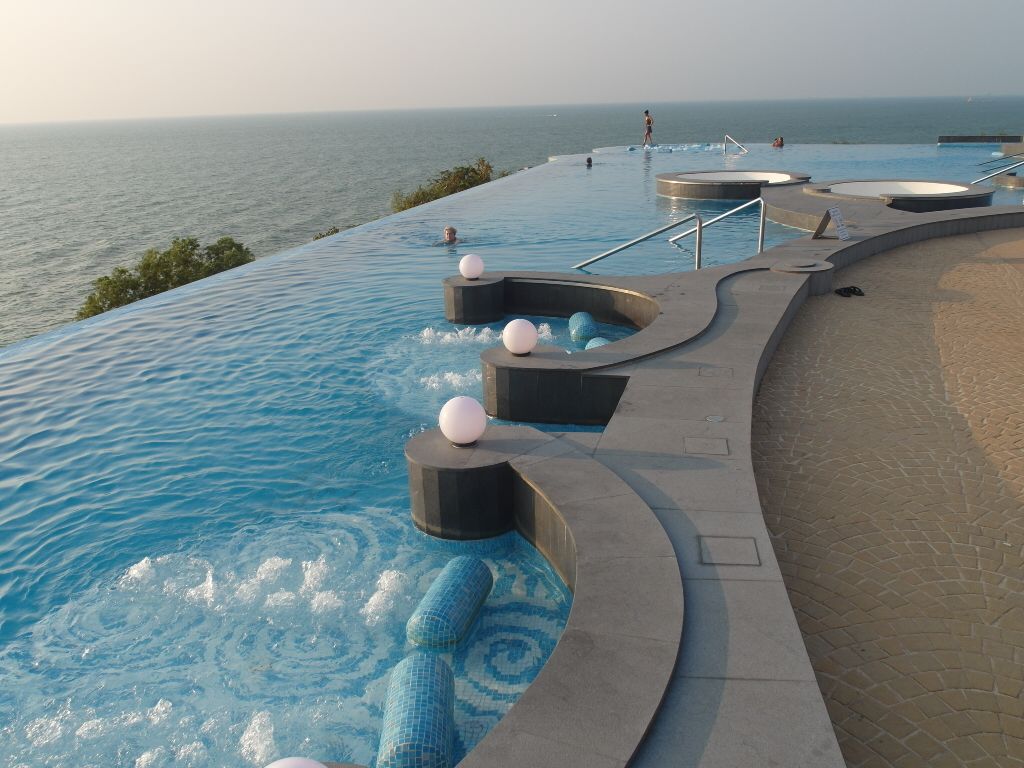 Infini Pool (aka Infinity Pool) of Royal Cliff Hotels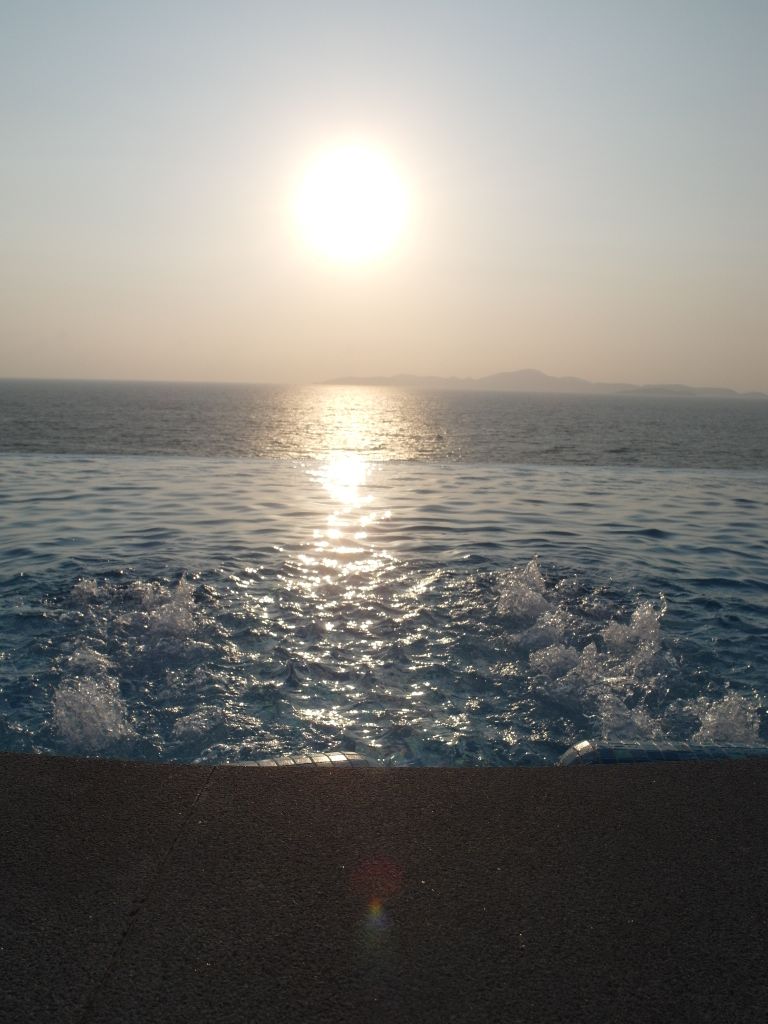 Sunset by the Infinity Pool of the Royal Cliff Hotels
Pattaya Thailand Attractions and Things to do
2. Pattaya Walking Street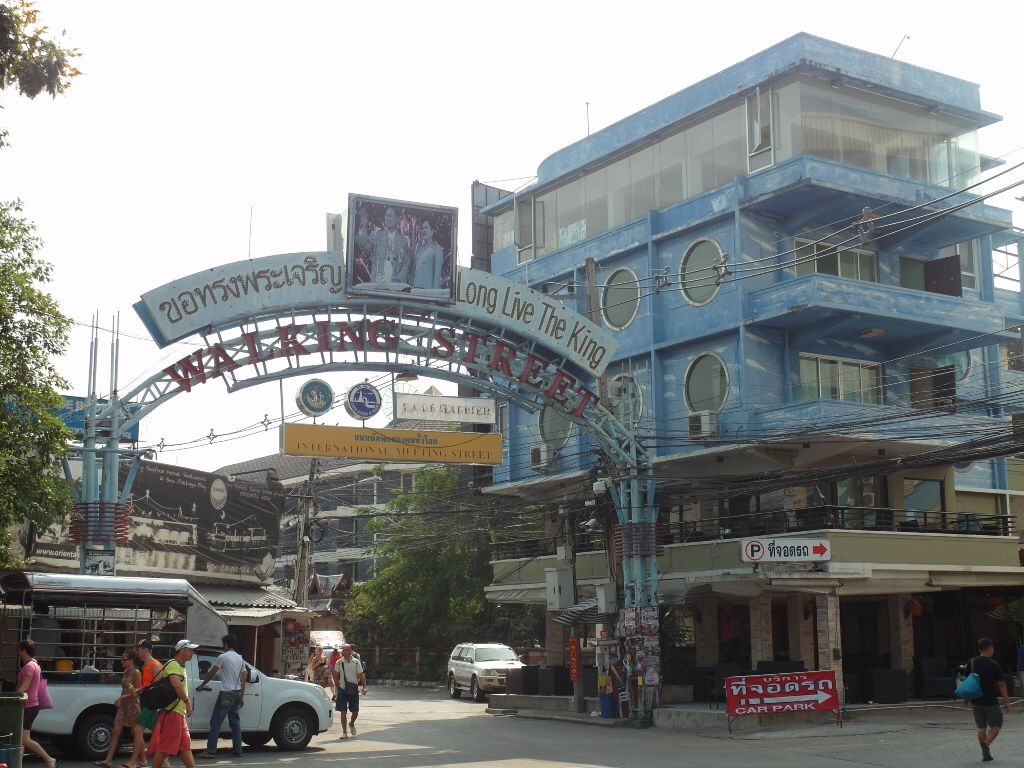 Walking Street Pattaya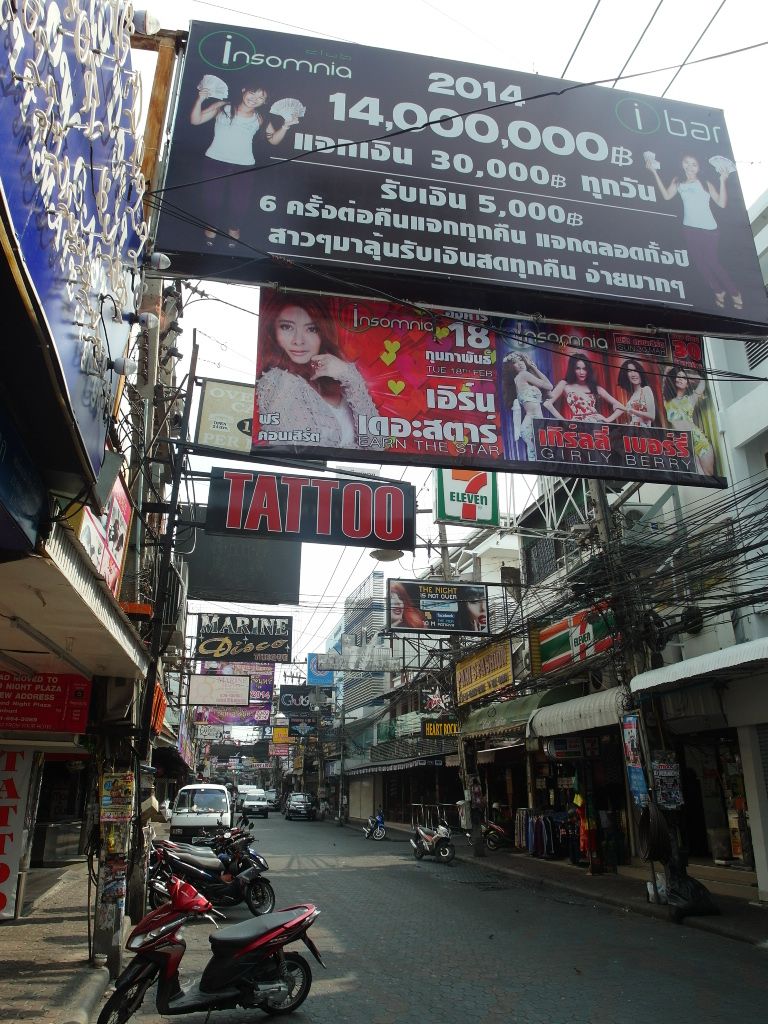 Walking Street Pattaya Pubs, Restaurants, Massage parlours
Pattaya Walking Street is one of the main tourist attractions in Pattaya. There are loads of entertainment options along this stretch of street ranging from F&B to pubs, shows, massages and more. As you walk from the walking street towards the beach area, you'll be able to find great (clean) massages for less than $10 an hour! :O
3. Pattaya Beach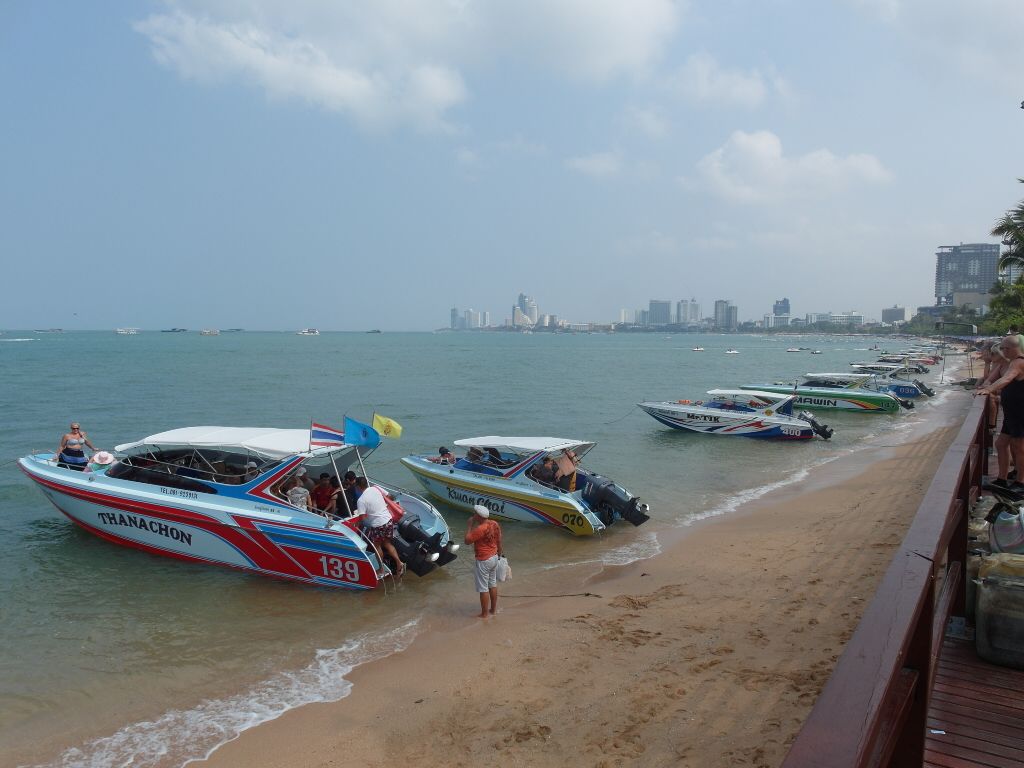 Beach Activities – Island Hopping at Pattaya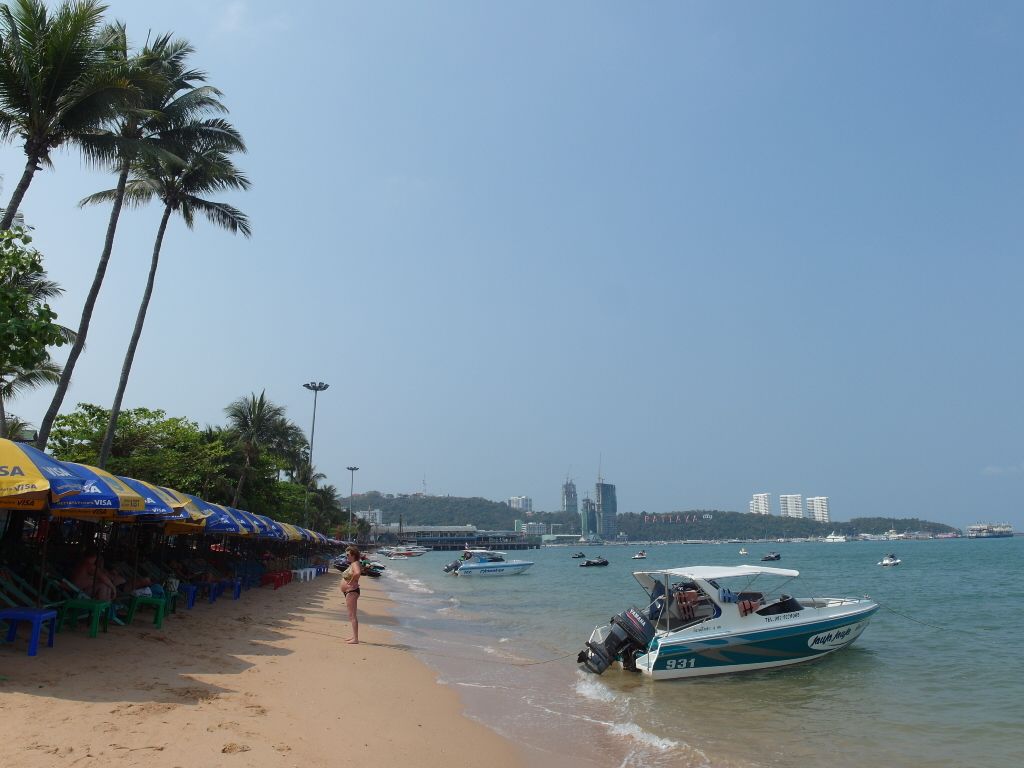 Soaking up the sun in Pattaya
Frankly speaking, the beach at Pattaya? One word. Disappointing. This stretch of sand is really what you get (yes, the "width" of the beach is maybe 10 steps wide, maybe 5 for Tom). The only saving grace is that there are 2 things that you can do from Pattaya Beach. Island hopping is one of the main things that you can do from Pattaya Beach and you can visit neighbouring islands such as Koh Larn, Koh Si Chang or Coral island. That's really where you can enjoy the clear blue waters and wide sandy beaches. Not at Pattaya Beach though.
You can also get to do some water activities at Pattaya Beach. The usual suspects of para-sailing and jet-skiing are available from your friendly touters at the beach 🙂
4. Shopping!!!
There are a few shopping options along Pattaya Beach which includes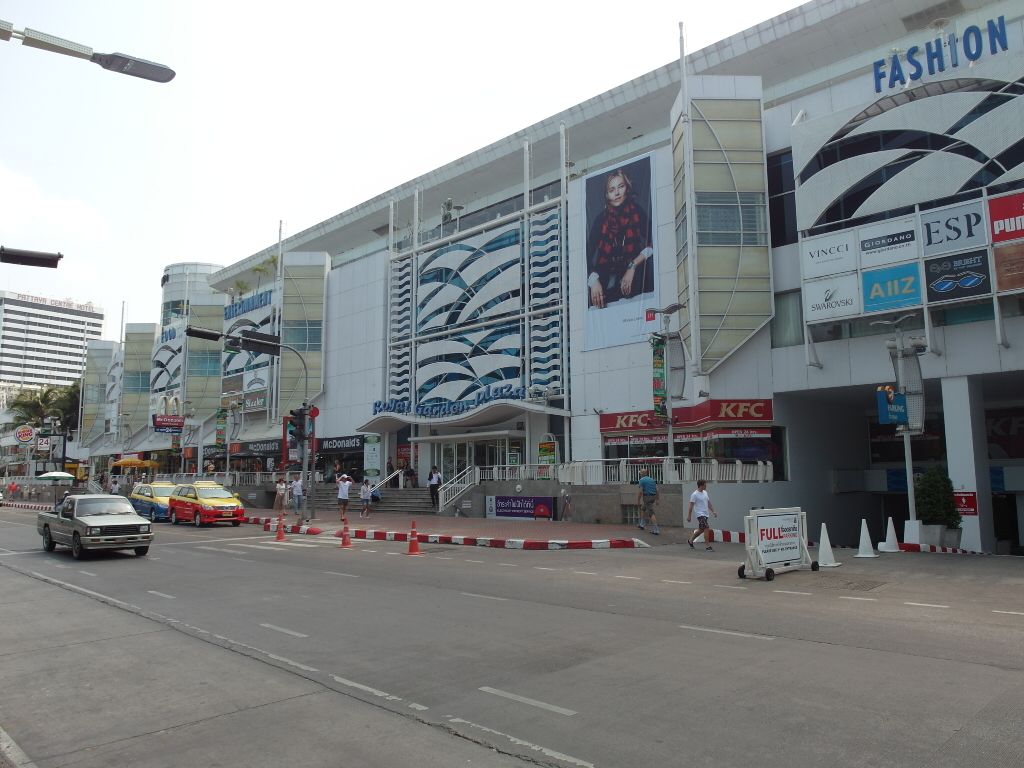 Shopping at Royal Garden Plaza Pattaya – Right in Front of the Beach!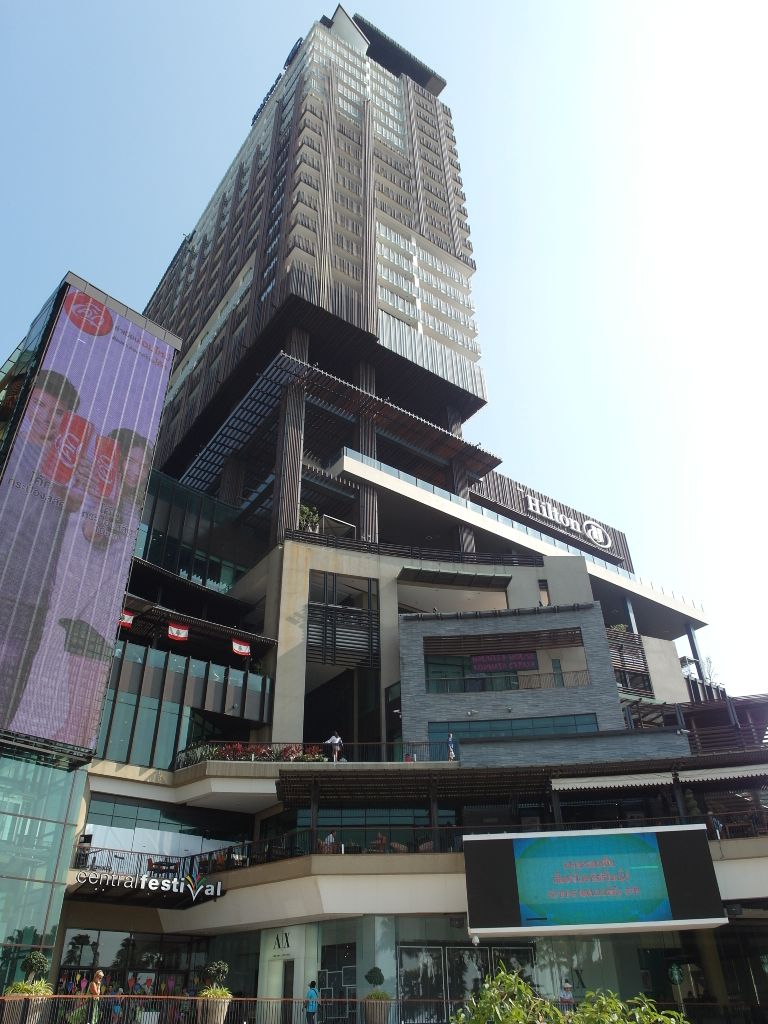 Central Festival right next to Hilton Pattaya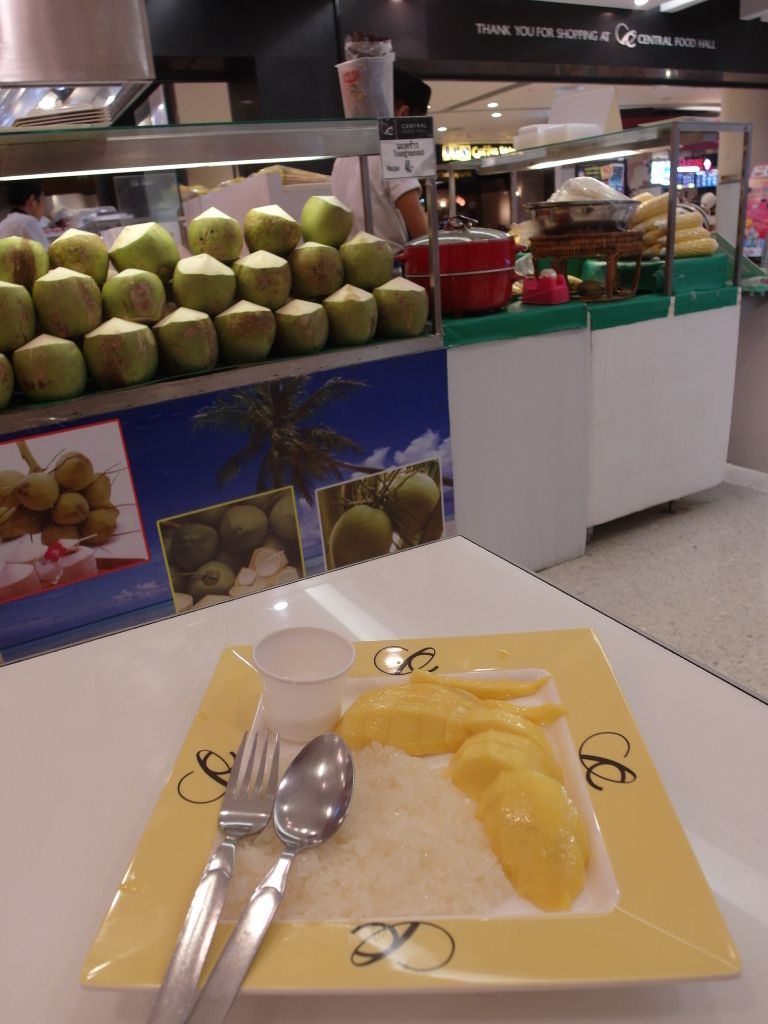 Best mango sticky rice at only 80 baht! Look inside the supermarket of Central Festival downstairs
Don't forget to try the mango sticky rice inside the supermarket of Central Festival. YOU WON'T REGRET IT! Good for 2 to share!
If you enjoyed our content, "Like" us on Facebook Today!

Remember to leave your comments for 2bearbear Singapore Travel Blog in our comments section below!
For your convenience, we have arranged for the best hotel deals in Pattaya Thailand right here!
We hope that you have enjoyed our coverage of the things to do and attractions in Pattaya, Thailand. Don't forget to check out this post before your next visit to Pattaya Thailand!
Related posts: