Nature is one of the biggest draws in Vancouver Washington and in this post, we're gonna show you what an awesome travel destination, Vancouver Washington (not be confused with Vancouver Canada) is! We knew that there are many natural formations along Columbia River and we were also told about some of the more famous ones such as Multnomah Falls and Beacon Rock, so we decided to start a drive from Vancouver Washington along Columbia River and cross at the Bridge of Gods ending with the visit at Multnomah Falls on the Oregon side…

Starting our drive along Columbia River from Vancouver Washington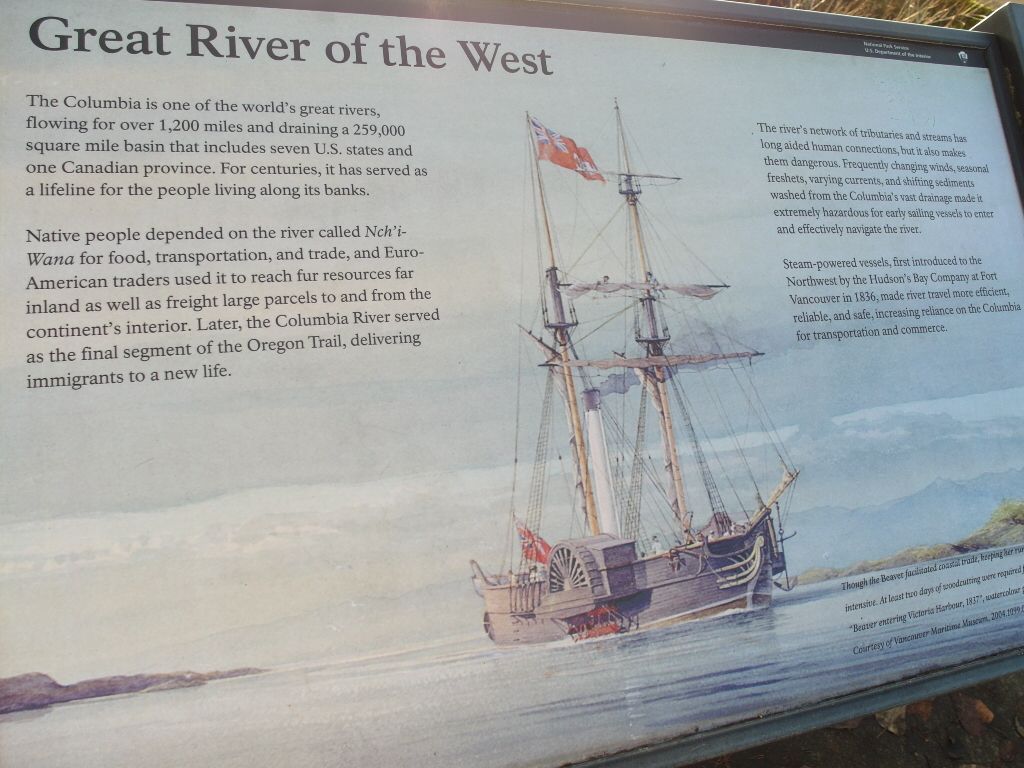 Columbia River : Great River of the West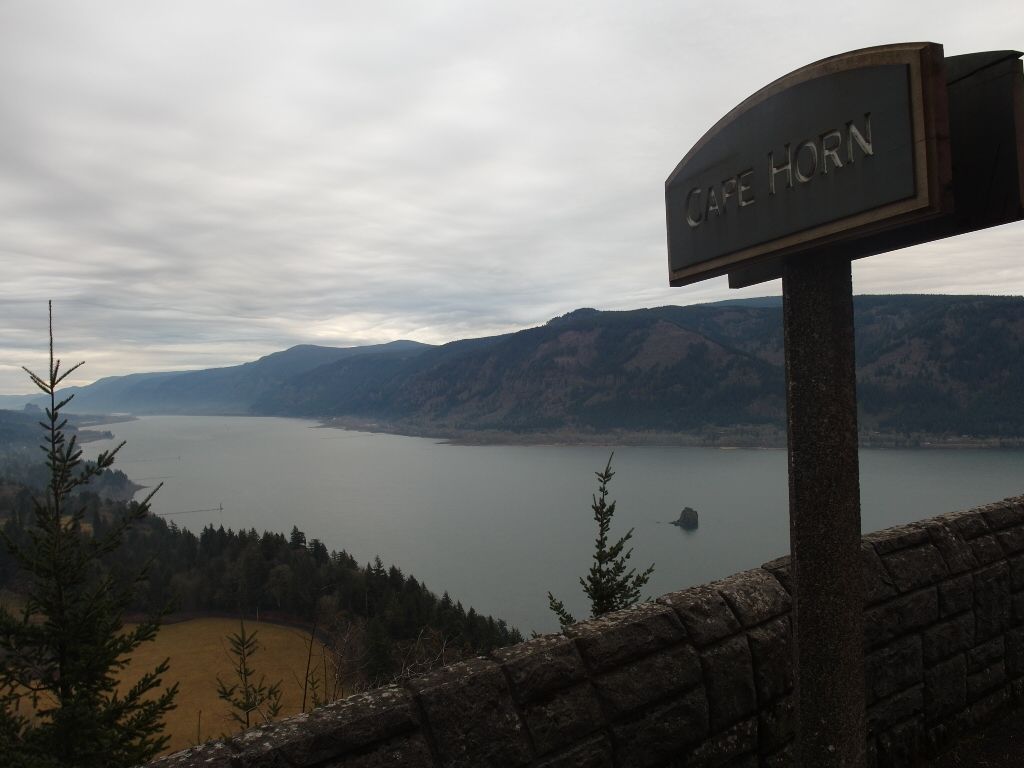 Our first scenic point – Cape Horn : Along the Lewis and Clark Highway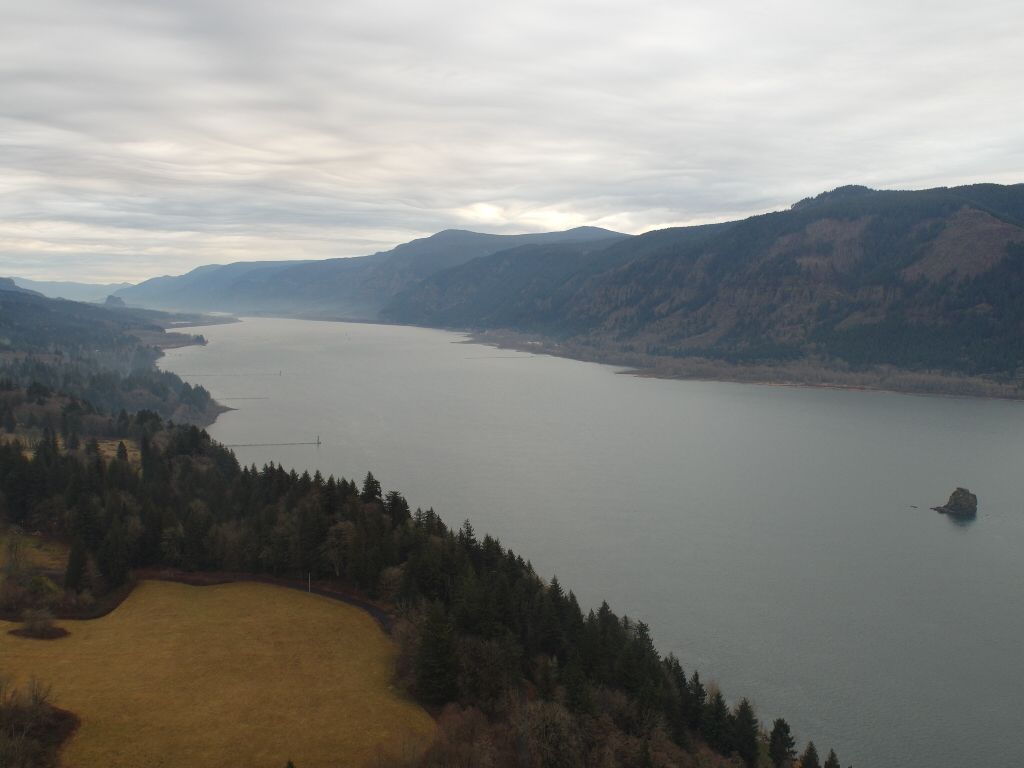 Another shot from Cape Horn and the gorgeous gorge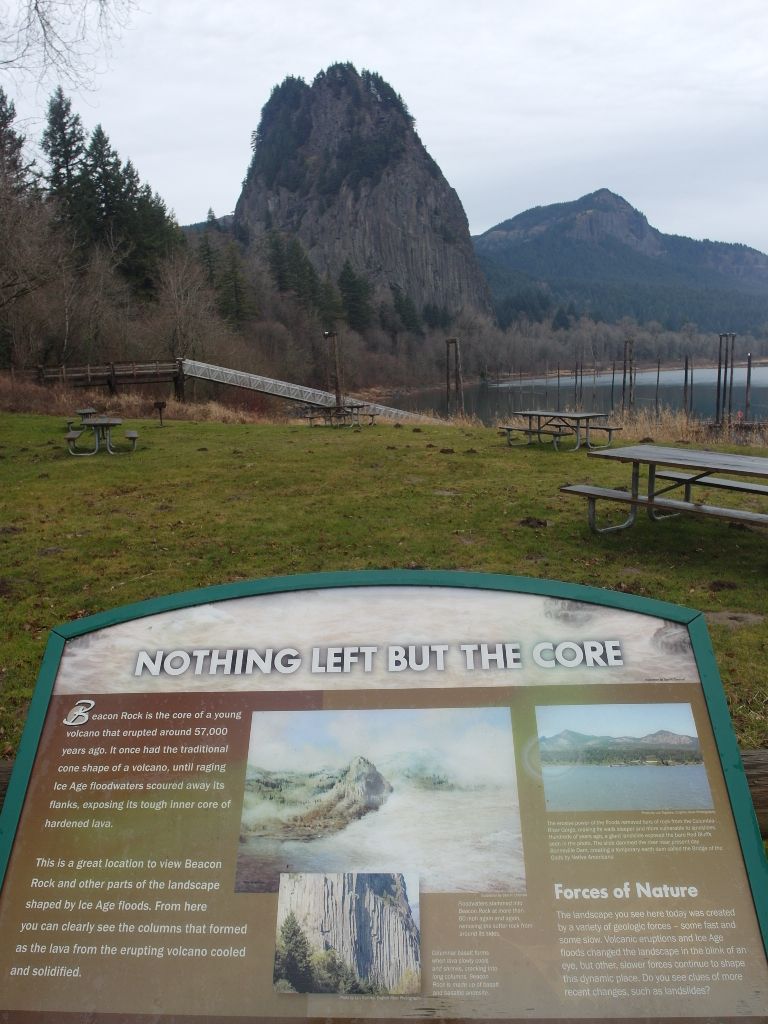 Beacon Rock – the remaining core of a young volcano

Beacon Rock close up
Because of its height in the region of the Columbia River, it is often used as a navigation mark. Hence, the name, Beacon Rock. As we ventured closer, we also realised that there's a trail up the rock. But Kate was startled by how eerie the path looked and we only managed a shot and left…yikes!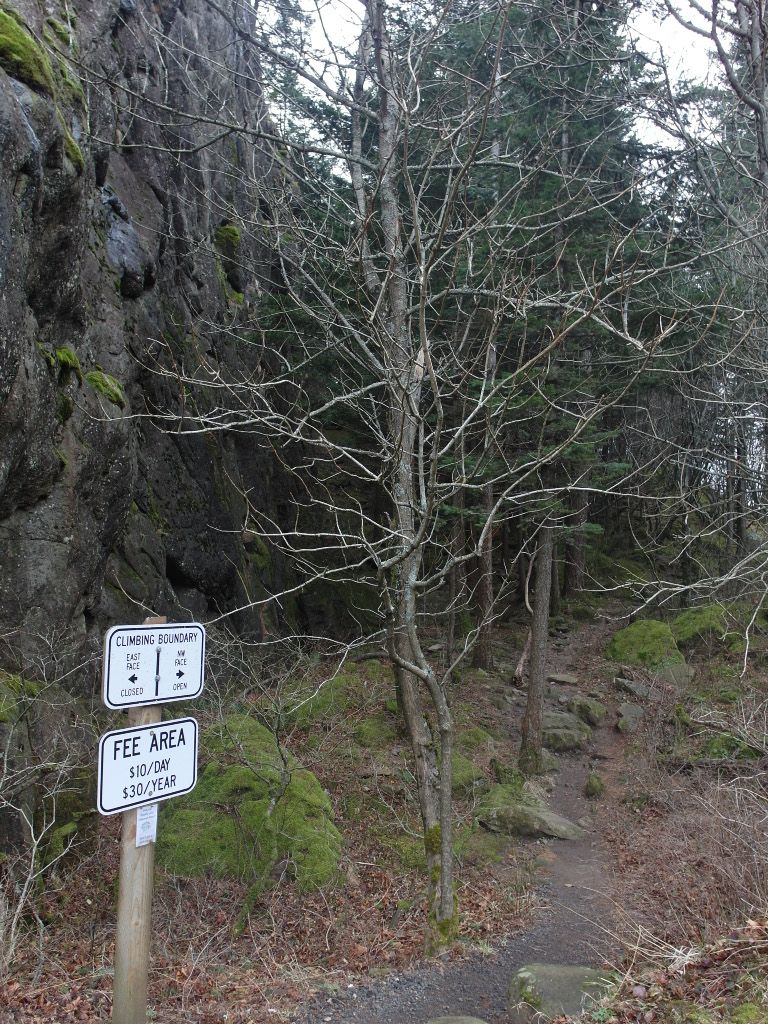 Path up the NW face of Beacon Rock

Bonneville Dam
As we journeyed along, we came by Bonneville Dam. The dam served to generate sufficient electricity for the area while still keeping the balance of nature (including migration of fish) through careful planning…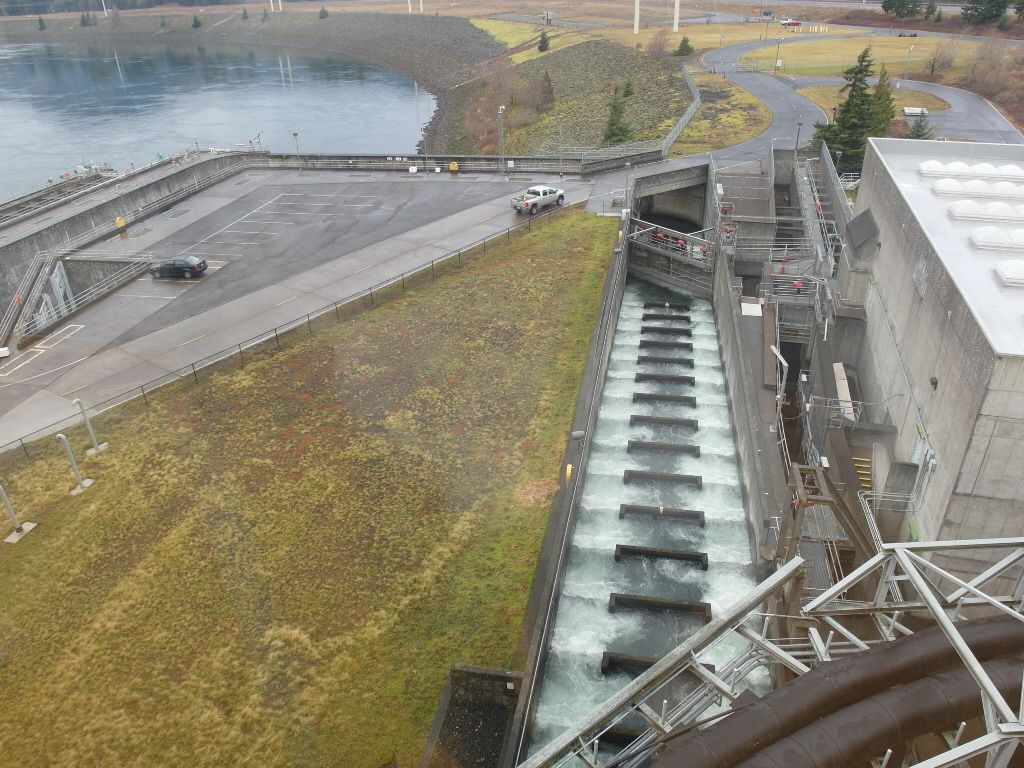 Fish ladder allowing fish to migrate safely through the dams – but we did see a few sea lions lurking to feast upon the fish that passed through
Coming to the Bridge of Gods, we crossed the Columbia River (toll of 1USD), took a break and journey back towards Multnomah Falls…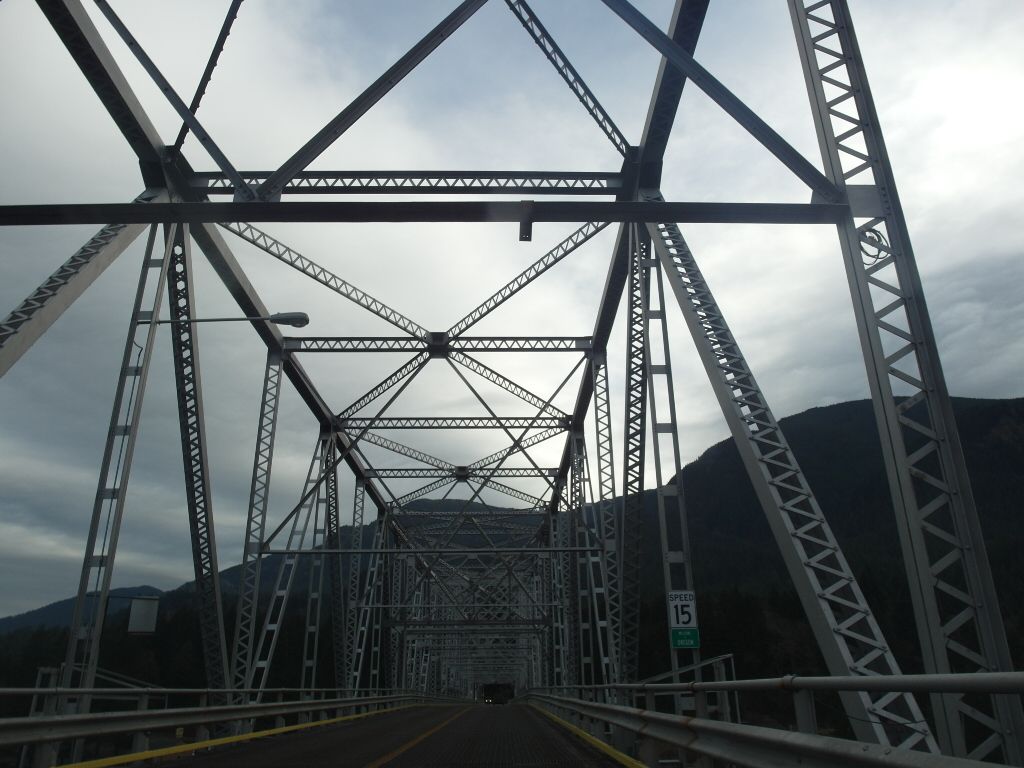 Bridge of Gods as we drove on it, crossing the Columbia River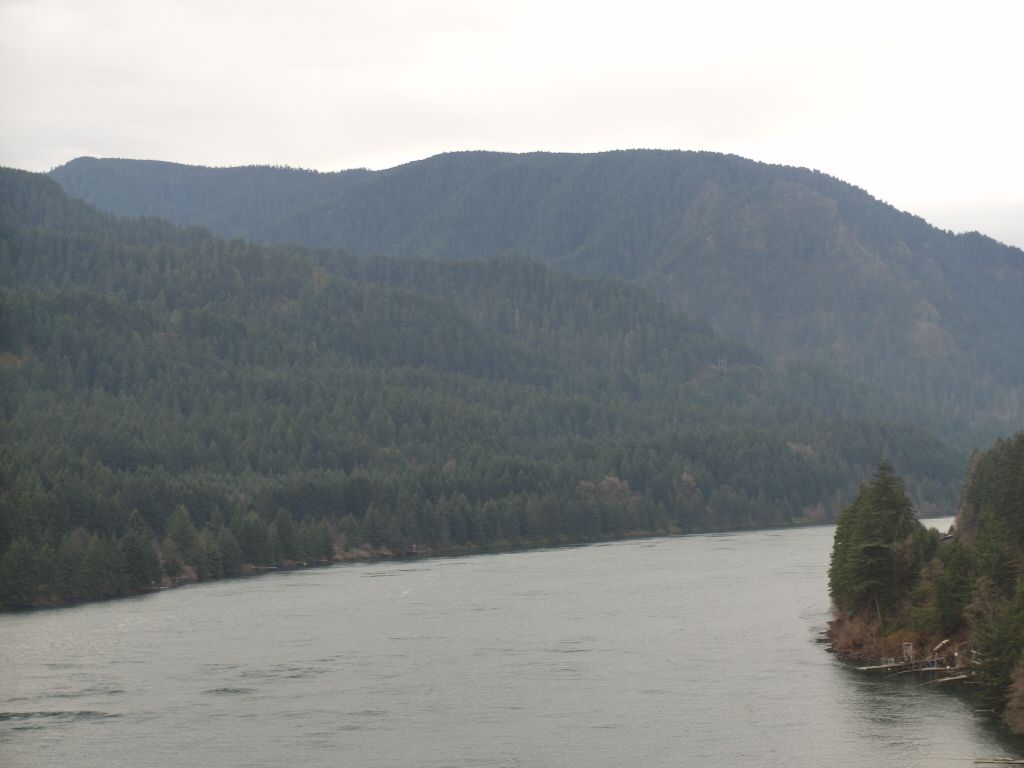 Columbia River from Bridge of Gods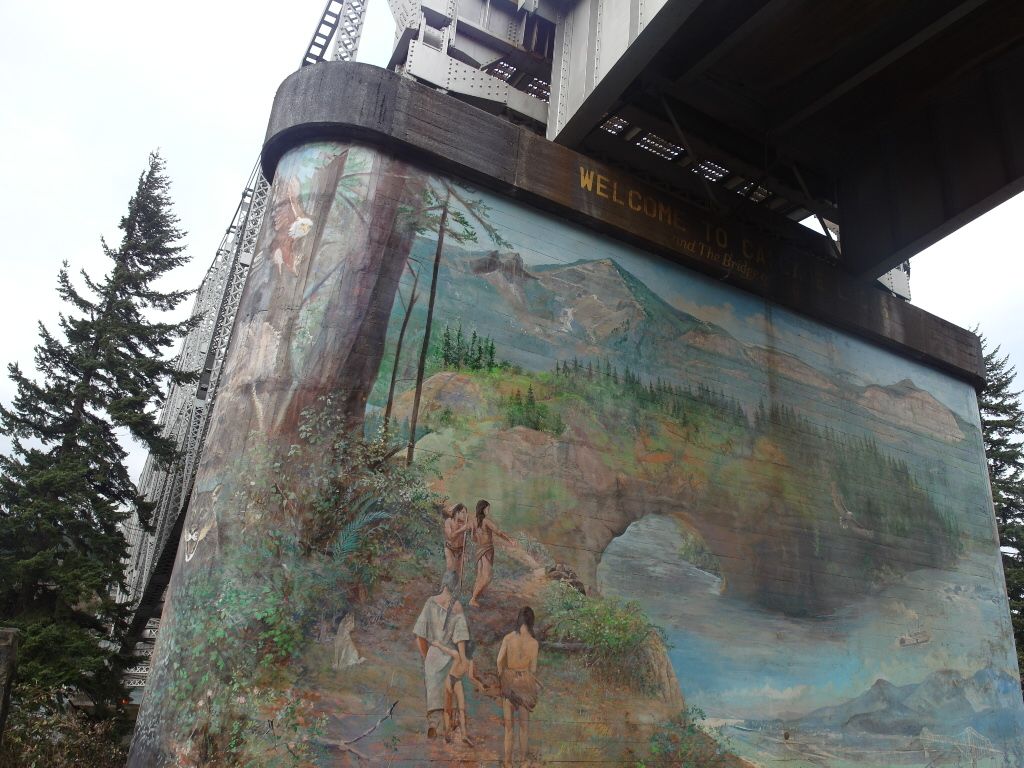 Mural depicting the past and present and how the original bridge was like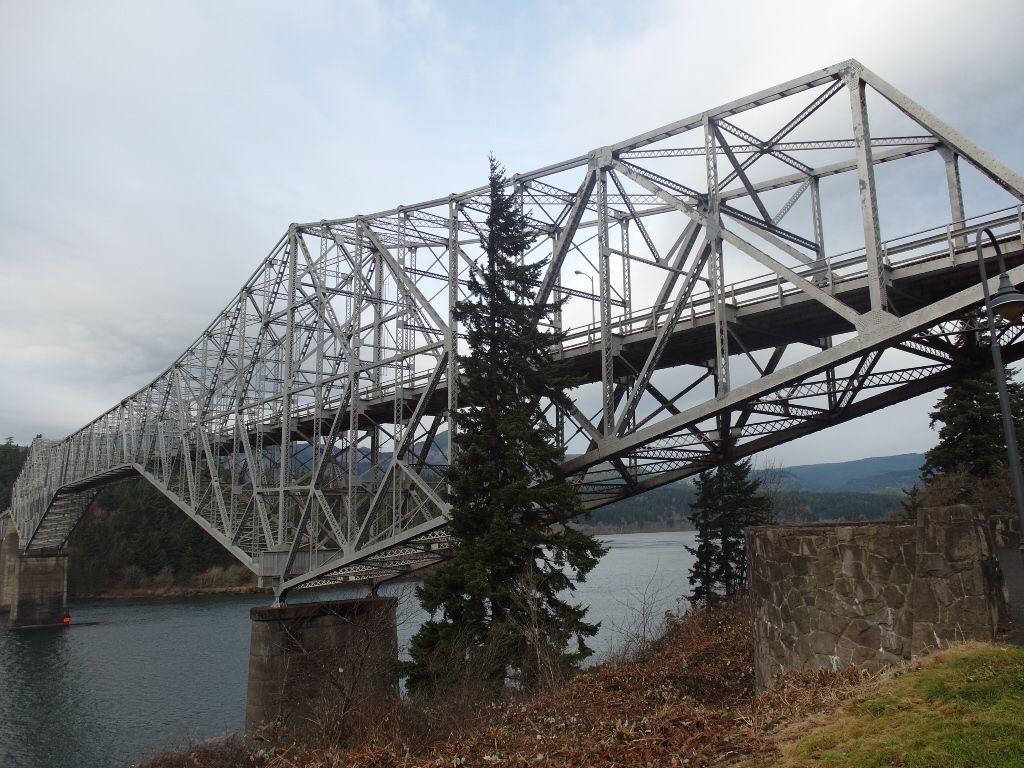 Original Bridge of Gods was formed from an avalanche which corroded away paving way for this man-made version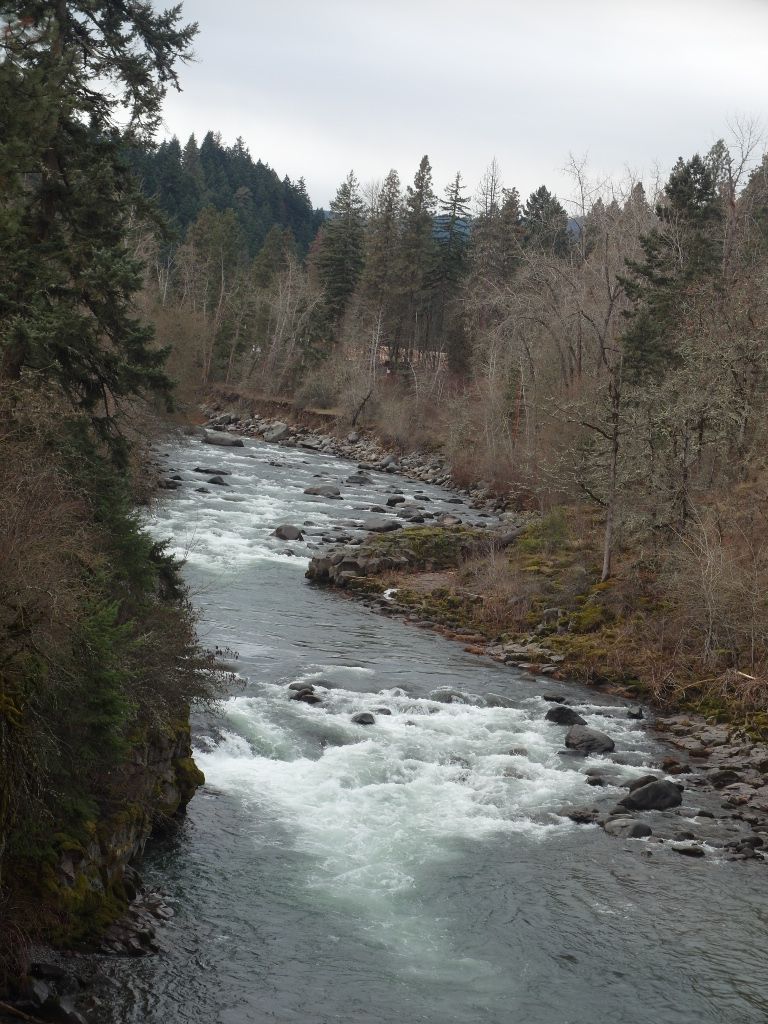 Hood River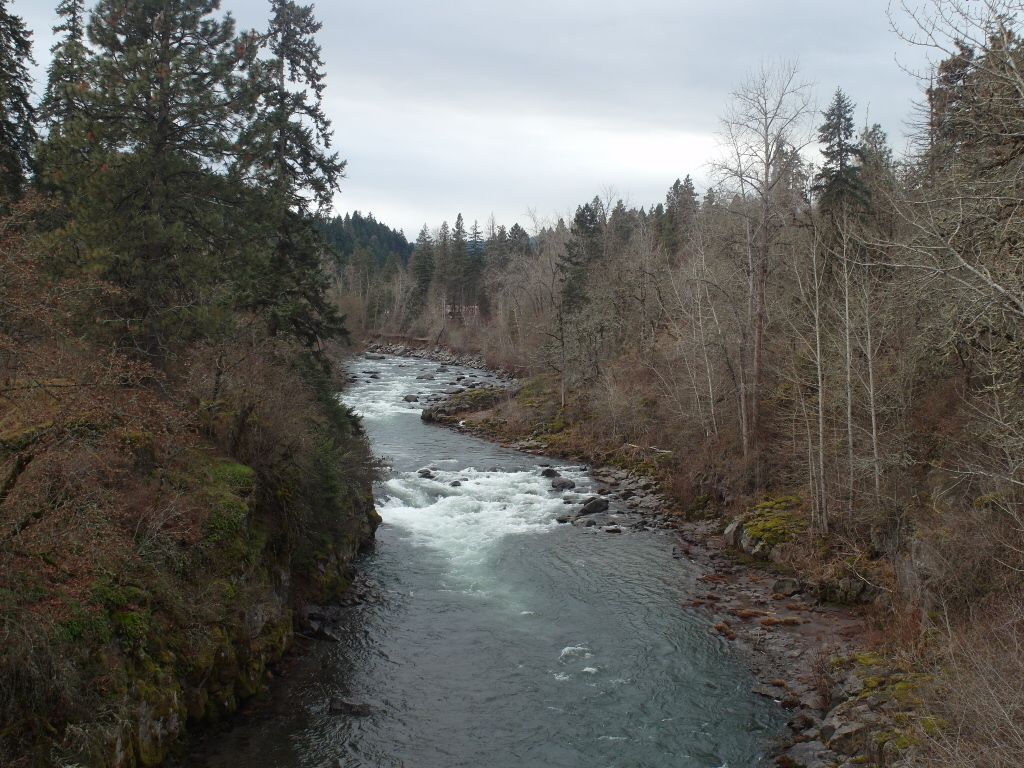 Another shot of Hood River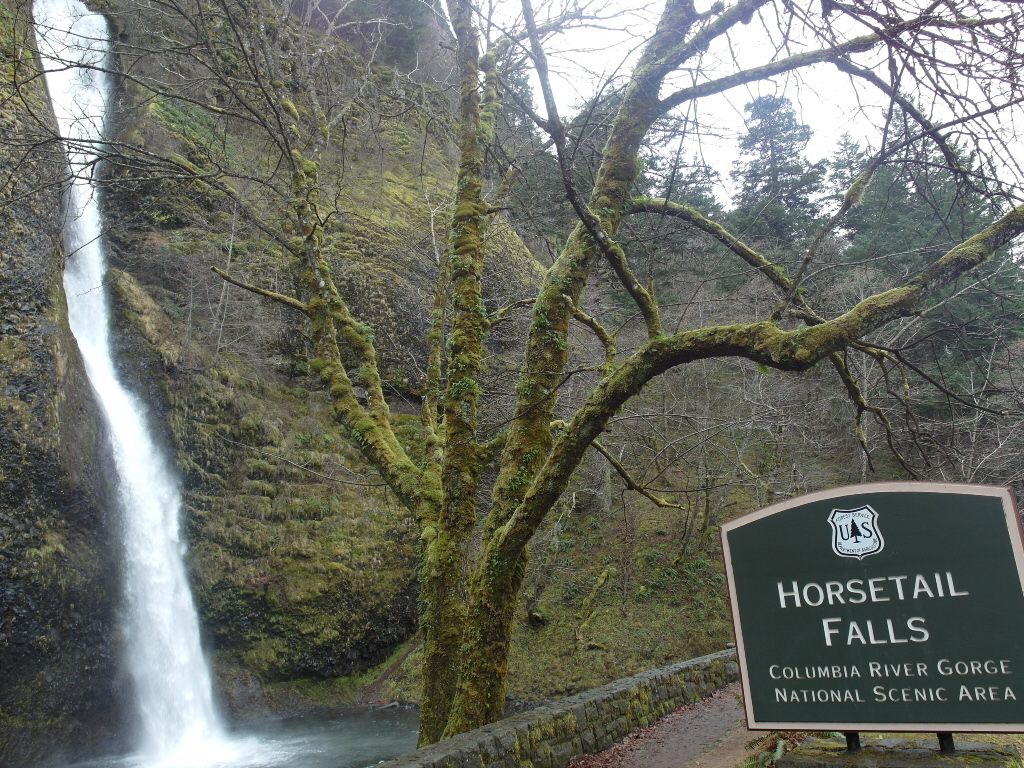 Passed by Horsetail Falls before coming to Multnomah Falls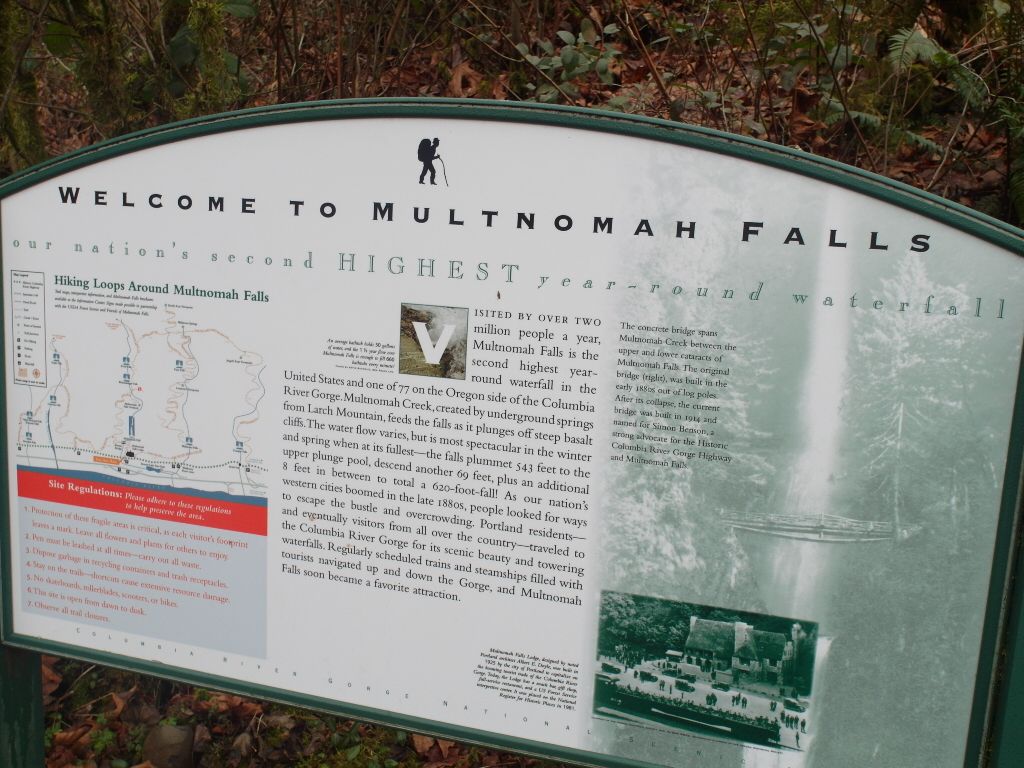 Arriving at Multnomah Falls – visited by 2 MILLION PEOPLE A YEAR!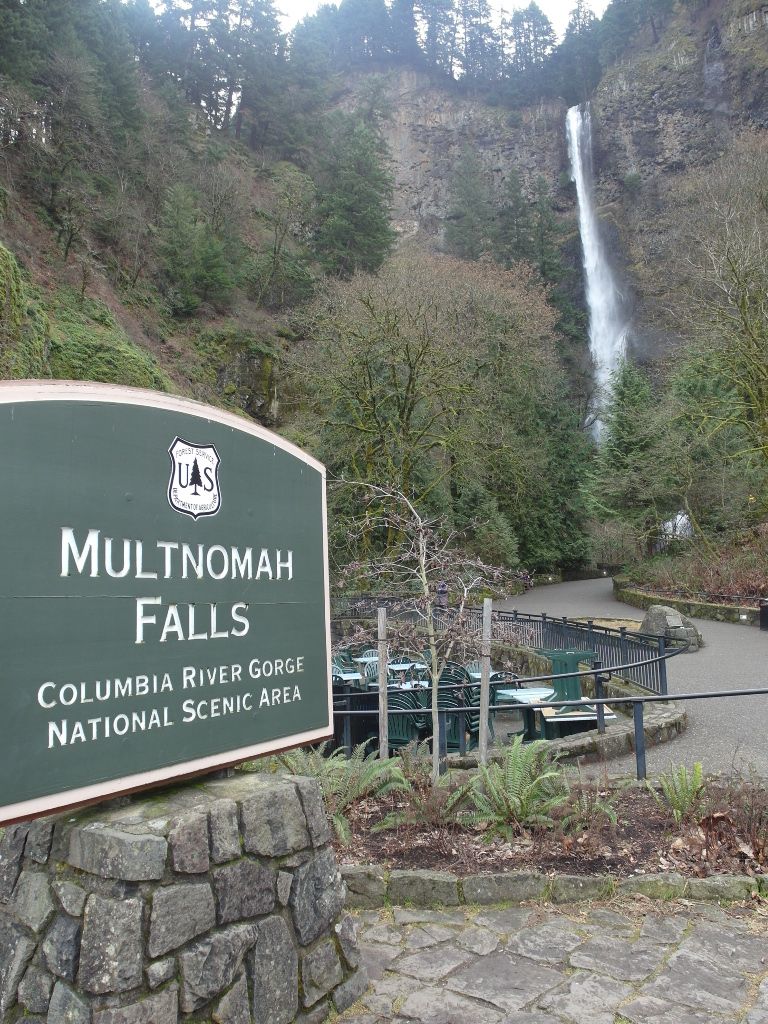 Multnomah Falls with the sign – 2nd highest all year round fall in USA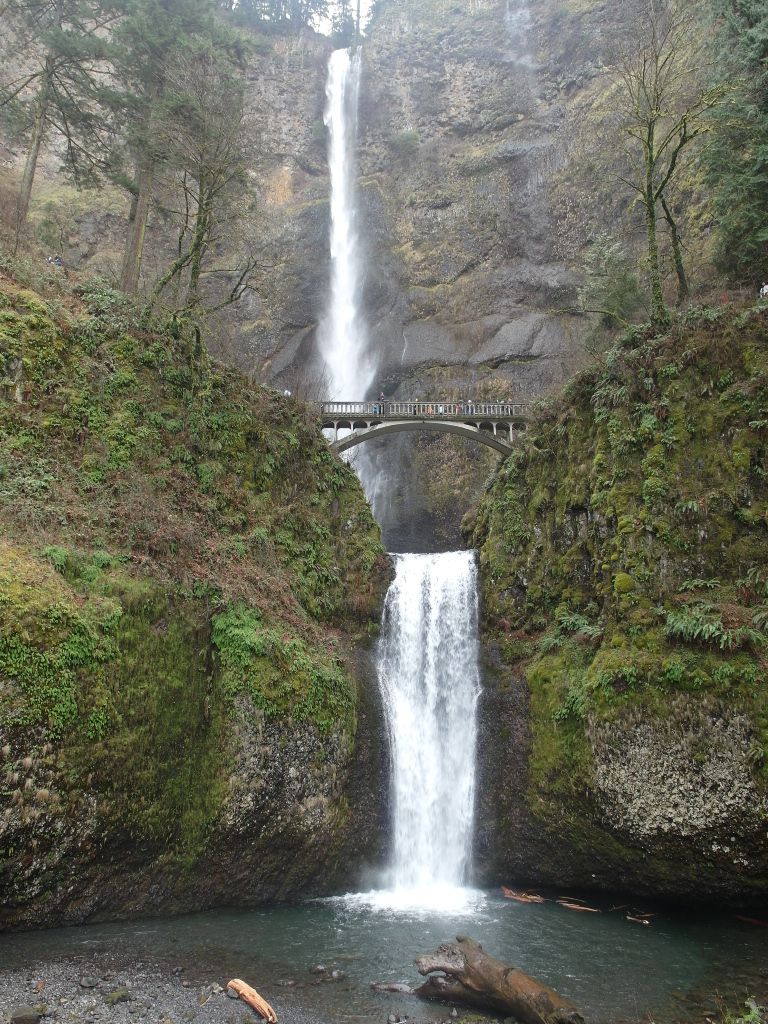 Awesome Majestic Multnomah Falls

Enjoy Multnomah Falls Oregon
Heading back, we finally got to enjoy a wonderful view along the River Columbia near downtown Vancouver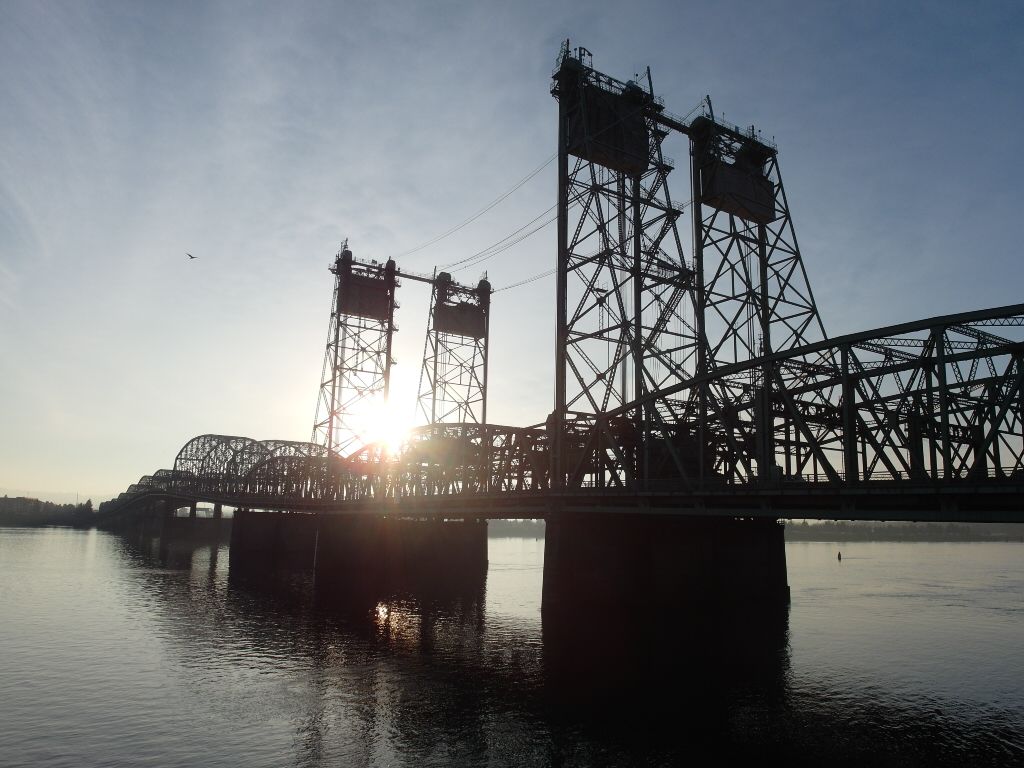 Interstate Bridge connecting Vancouver to Portland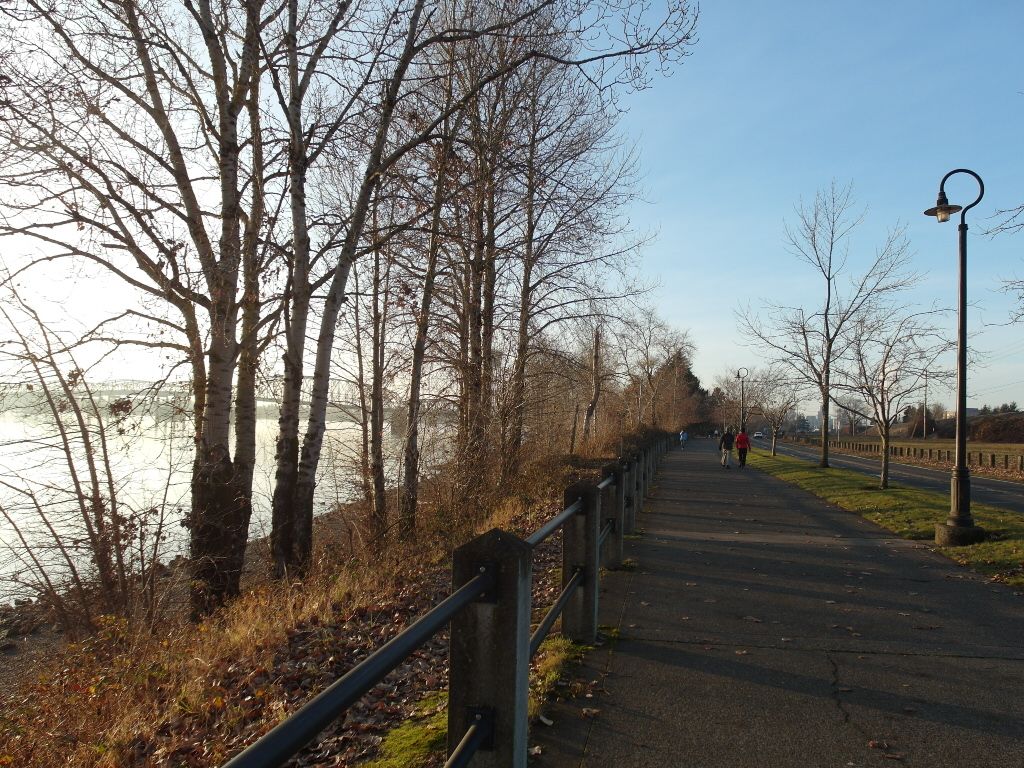 Board walk beside Columbia River – path we took from Beaches back to Hilton Hotel

View from Boardwalk of Columbia River at Vancouver Washington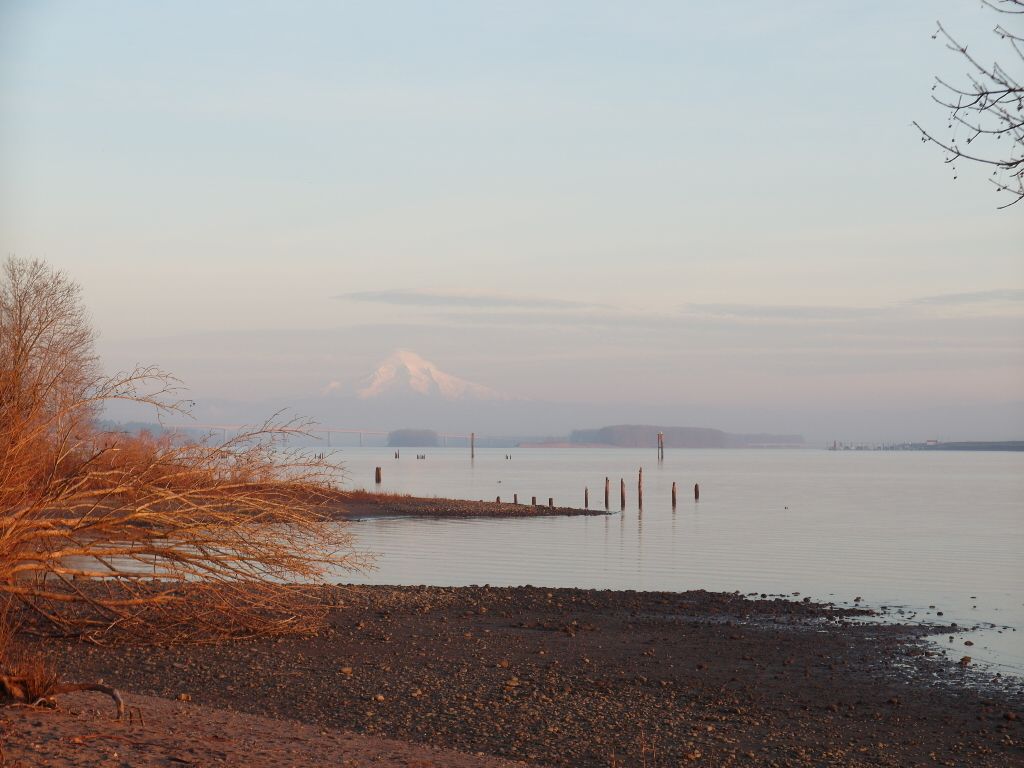 Yay! The first ice-capped mountain we saw in the USA! Mount Hood!

Sunset at Columbia River with Mount Hood in the back!
But there was a shot that we didn't manage to take and it was Mt St. Helens. We managed to only stay outside the visitor's center because it was Christmas Day. On top of that, it was ULTRA MISTY which meant that we did not manage to see it. But to do it justice, here are some official pictures from Visitvancouverusa!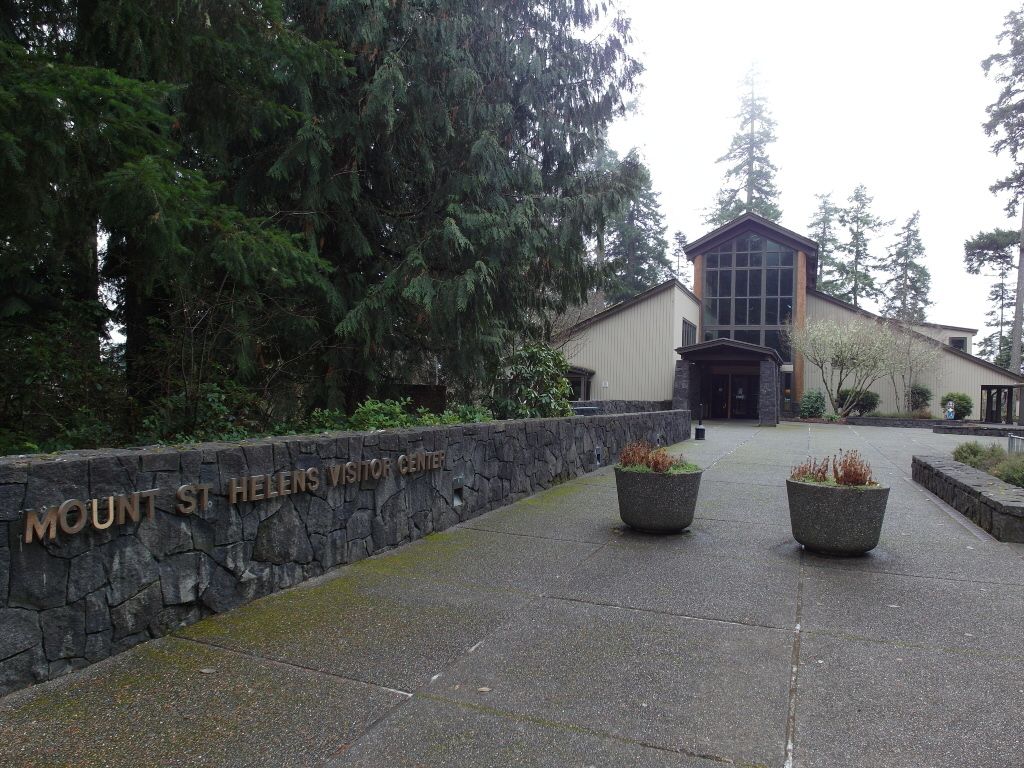 Mt St Helen's Visitor Centre – Closed on misty Christmas Day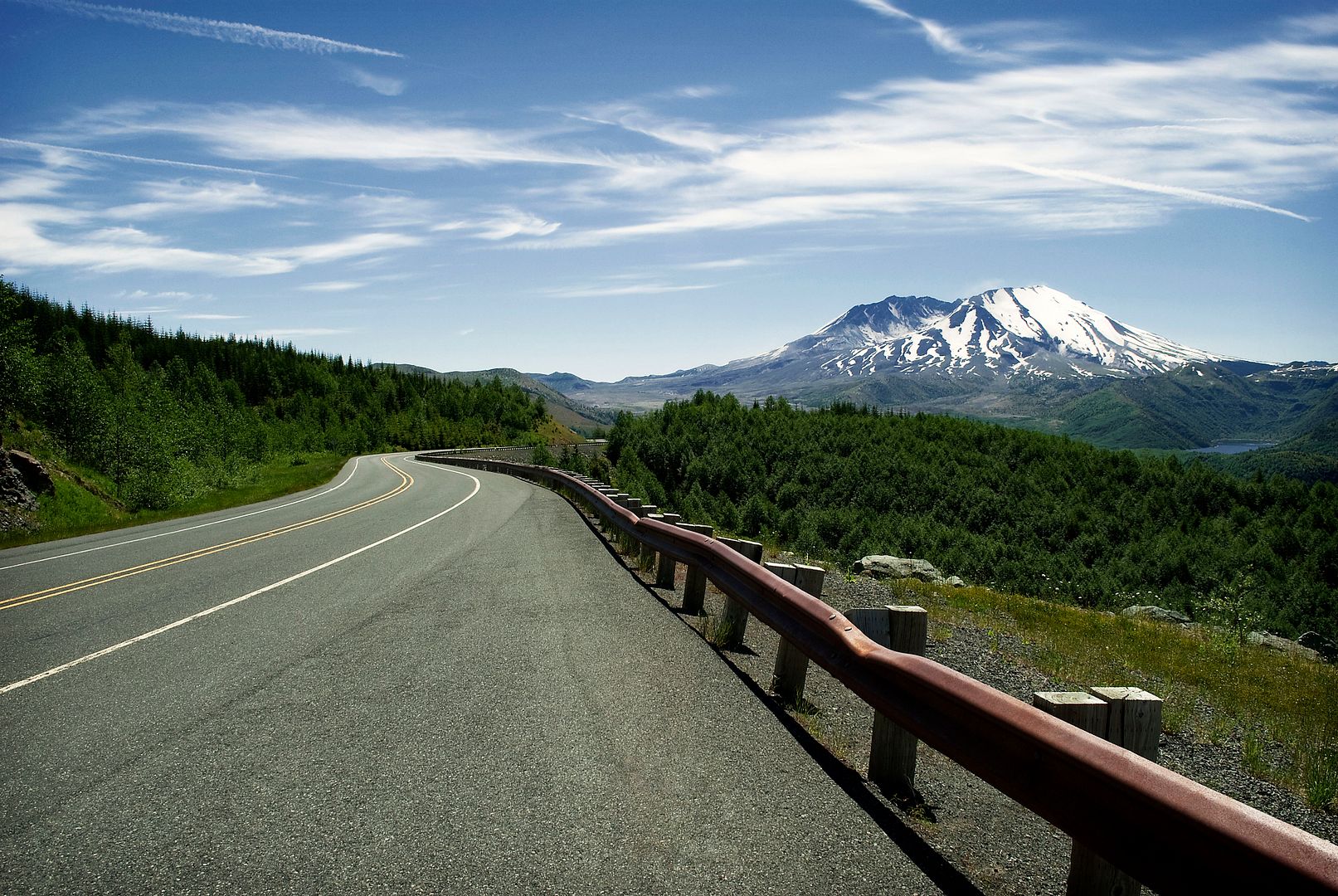 Mt St Helens enroute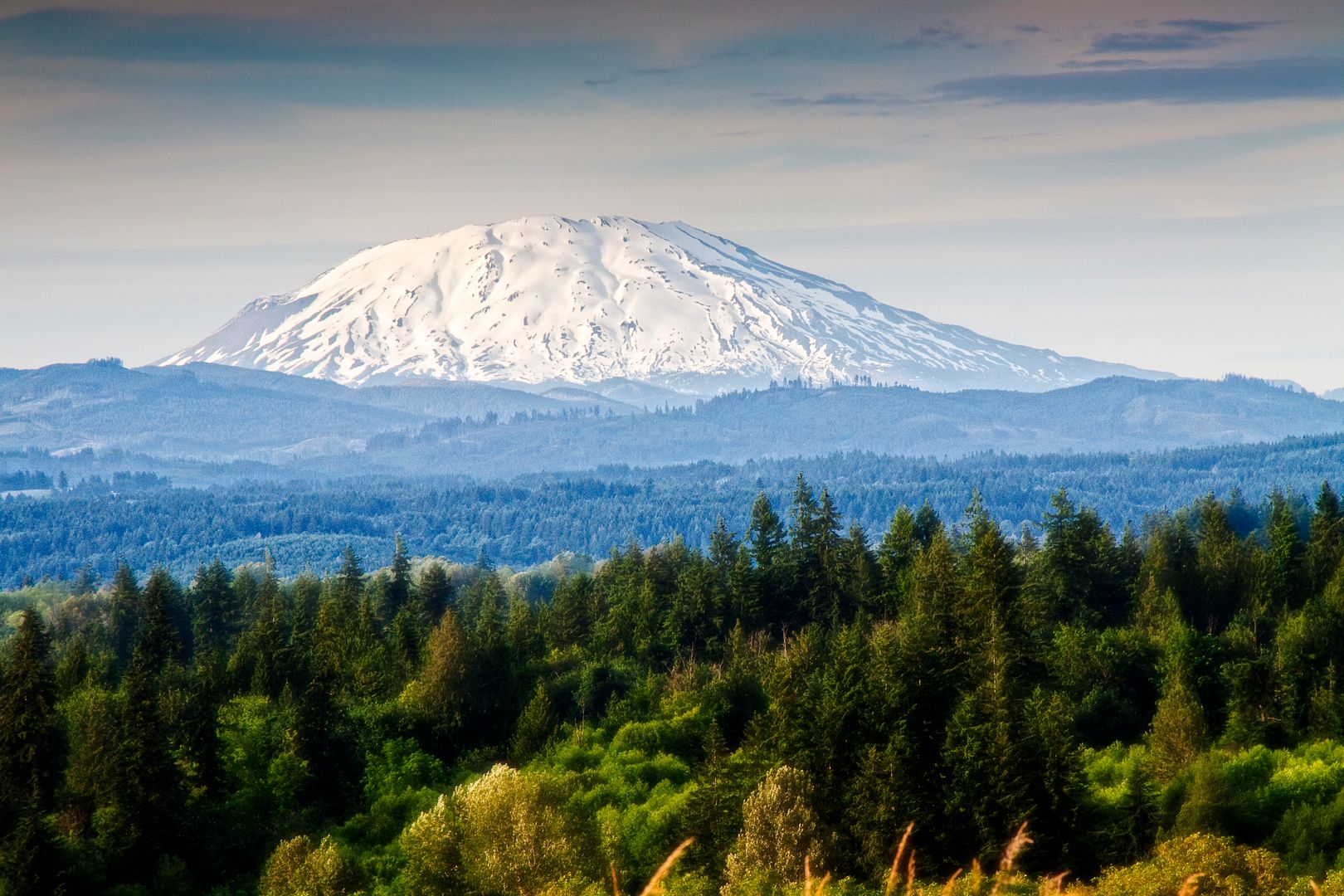 Close up view of the majestic Mount Saint Helens Vancouver Washington
If you enjoyed our content, "Like" us on Facebook Today!

Related Posts
This is part of our coverage of San Francisco, Seattle and Vancouver USA. Check out these posts if you're visiting the West Coast of USA!
Top 5 Things to do and Attractions in Vancouver Washington USA!
Top 11 Things to do and Attractions in San Francisco USA
Top 8 Things to do and Attractions in Seattle USA!
Things to do and Attractions in Eureka California!
Metropolitan Grill Seattle : Are the steaks worth it?
Seattle Underground Tour by Bill Speidel : A tour not to be missed!
Seattle Space Needle , Chihuly Garden and Glass and the Monorail to Westlake Center
World's first Starbucks in Seattle – Do not be confused!
The Crab Pot Sea Feast : A Seattle MUST TRY!
Pike Place Market : (Possibly) Seattle's Top Tourist Attraction!
What's YOU MUST DO at San Francisco's Fisherman's Wharf!
Pizza and beers at Umbria San Francisco!
Great Eastern Restaurant Chinatown San Francisco : Even Obama visits it!
The steep slopes of San Francisco : A Pictorial Post
San Francisco's "Crookedest Street" at Lombard Street!
Scenic Oregon Drive from Vancouver to San Francisco!
Travel Through Time with Historic Monuments at Vancouver Washington!
Vancouver Washington's Natural Wonders!
Catching Portland Winterhawks in action after Burgerville Meal!
Why You should eat at Beaches Restaurant than McMenamins in Vancouver Washington
Red Lobster….FINALLY!
Inn at the Market Seattle : All about Location Location Location!
San Remo San Francisco : Hotel with a PRIME location!
Palace Hotel San Francisco : A great mix of History, Class and Luxury!
Heathman Lodge Vancouver Washington : One of our best hotel stays EVER!
Hilton Vancouver Washington : Classy Stay & Room with a View!
We hope you've enjoyed our coverage of all the wonders of nature that you can enjoy as you travel along the Columbia River. Hilton Hotel Vancouver Washington makes a great base to enjoy all of these and remember to rent a car like we did to have the flexibility to visit all of these spots along Columbia River!
Related posts: