If it's your first time in Poland and you're wondering what to eat in Warsaw Poland, you definitely wont go wrong with pierogi or the humble dumpling!
What to eat in Warsaw Poland?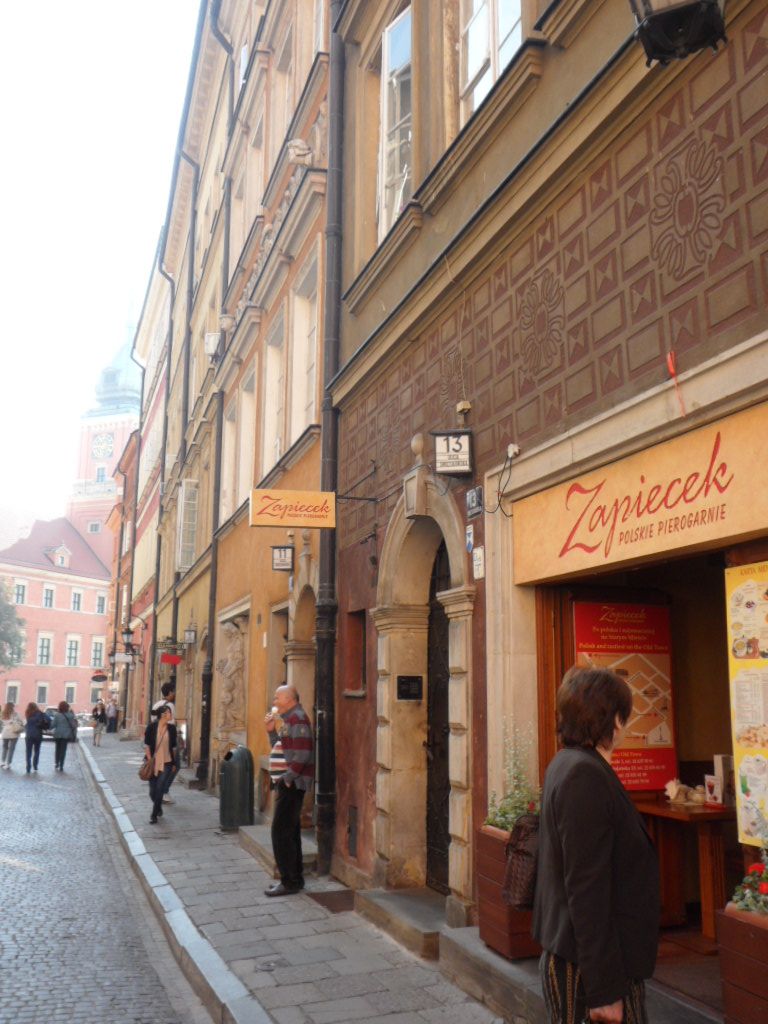 Lunch at Zapiecek Warsaw Poland
Zapiecek is actually a franchise that has many outlets in the city. The food there is not too bad, well-priced and quite traditional. If you're not sure where to go, this place is a good start. But of course, for excellent, top notch, best polish food, you've got to go to Folk Gospoda!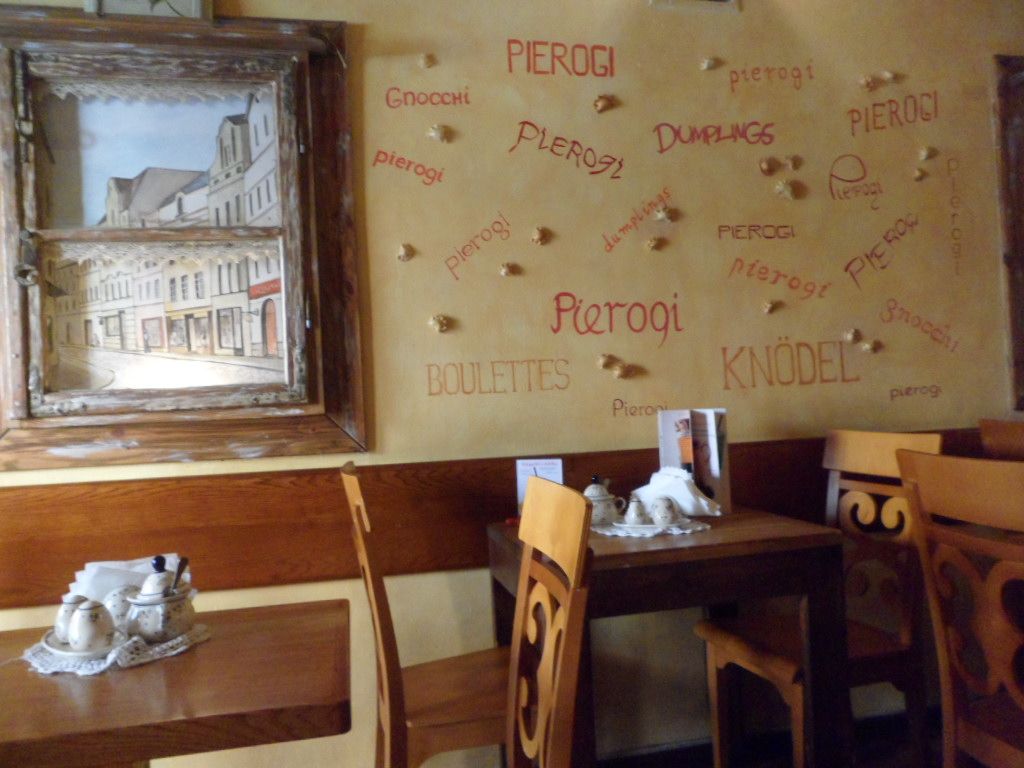 Interior of restaurant with many translation of the word "Dumpling"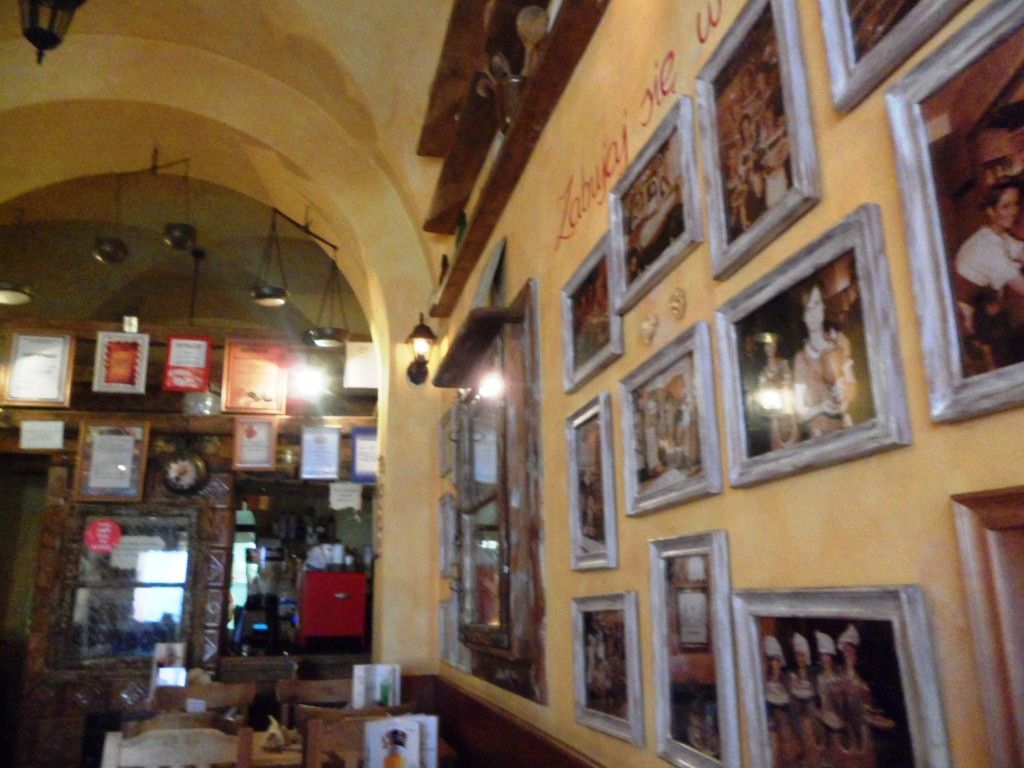 Interior of Zapiecek Restaurant
The interior of the restaurant is quite traditionally decorated. The main theme was wood which brought about a homely traditional feel. The wall was also written with different translations and fonts of the word "dumpling" which seems to suggest that their dumplings are quite good…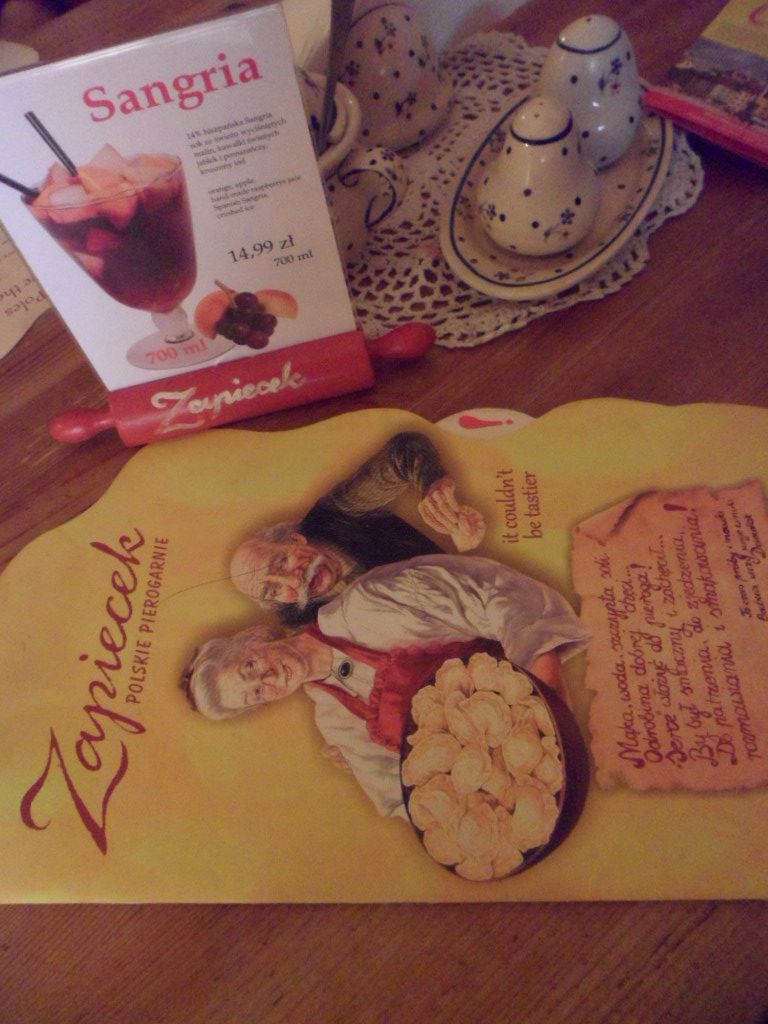 Menu at Zapiecek

Hungarian Pancake with Goulash & Pork Stew (32zl)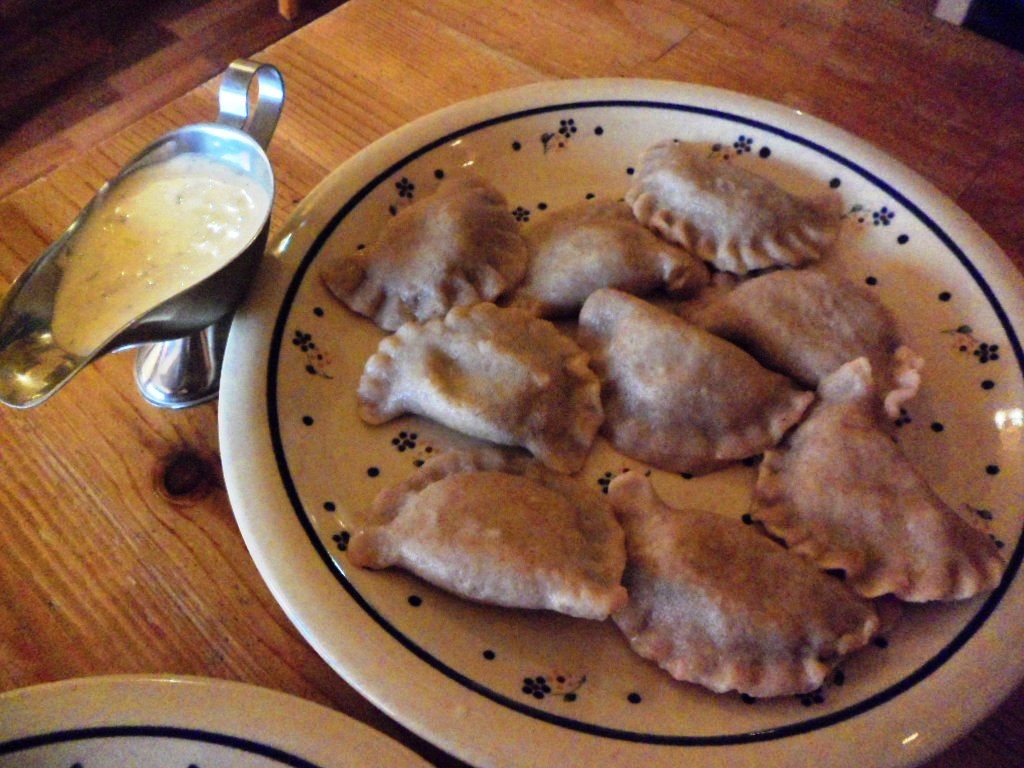 Spelt Pierogi with spinach leaves and cream cheese (24zl)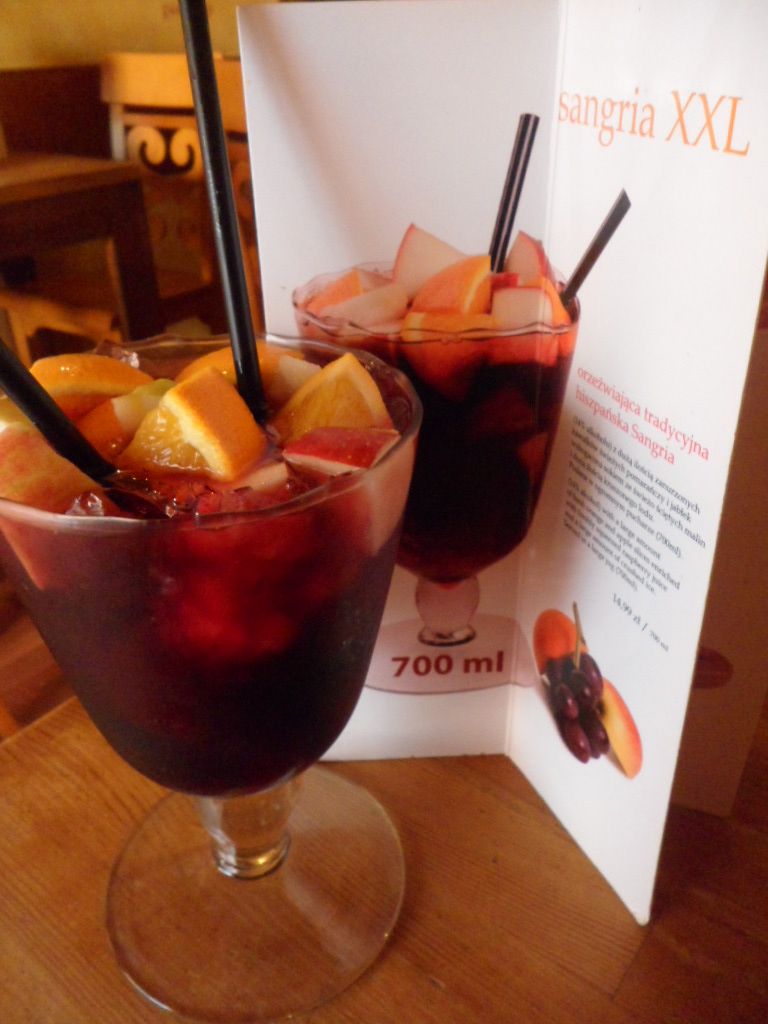 700ml Sangria (15zl)
There were so many types of dumplings available on the menu and after browsing for quite a while (the waitress came back to us twice), we finally decided upon the Spelt Pierogi and the Hungarian Pancake!
We chose the spelt pierogi cause of its unique ingredients of spinach and cream cheese. Usually dumplings come with meat. This is a bit different. Plus it's recommended! The cheese was mild (much like a sauce) and went quite well with the spinach filling.
The Hungarian pancake on the other hand was REALLY filling! The starchy pancake and the meaty chunks made us really really full after the meal. The sauce was meaty with a slight tomato base so though we were quite full, it did not make us feel jerlat (too sick of it).
The meal ended with a nice glass of Sangria. Great choice by Kate. 700ml for $6SGD! 😮
If you enjoyed our content, "Like" us on Facebook Today!

For your convenience, we have arranged for the best hotel deals in Warsaw right here!
Related Posts
Top 5 Things to do and Attractions in Warsaw Poland
InterContinental Hotel Warsaw : Best 5 Stars Hotel in Warsaw Poland!
Folk Gospoda : Simply the Best Polish Restaurant in Warsaw!
What to eat in Warsaw Poland? Pierogi (Polish Dumplings) of course!
What to do in Warsaw : E. Wedel Cafe – The Oldest Chocolatier in Poland since 1851
Related posts: