From Kate's extensive research, Woodbury Common Premium Outlet is the "must-go" when you are in New York. It boasts of iconic brands and labels from all over the world. Girls go crazy there.
So we set off really early in the morning (at 3:15am, 15 mins behind schedule) as it was a long drive (7 hours). Something I've got to do to please the other bearbear. So Kate as usual gave me my shoulder massages and fed me as we drove…

Setting off at Dawn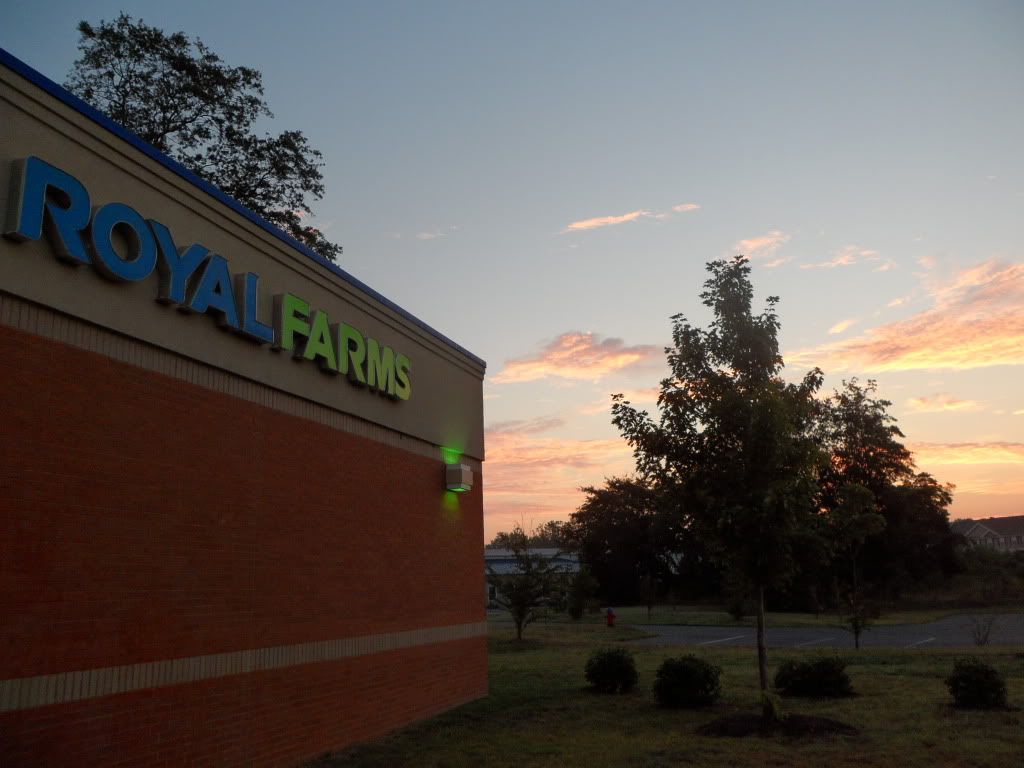 First Stop at Royal Farm
We also got to catch the sunrise!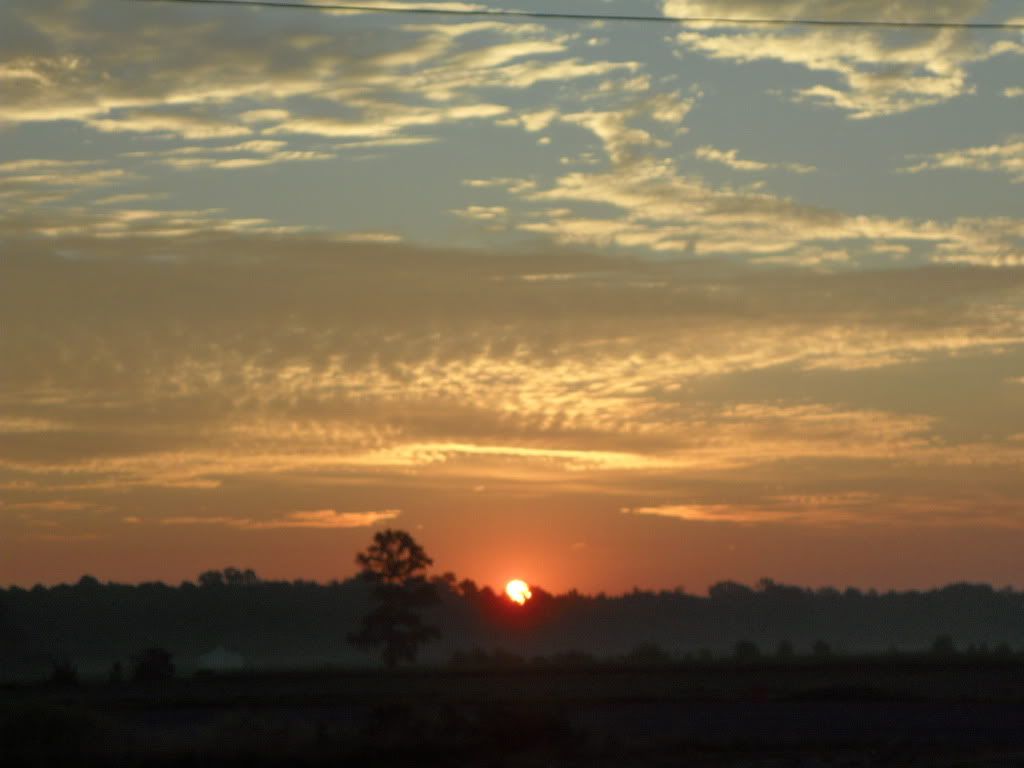 Sunrise on route to Woodbury Common Premium Outlet
Along the way, there were hefty tolls (amounting to $44.30 to and fro!) but there were also nice bridges to look at…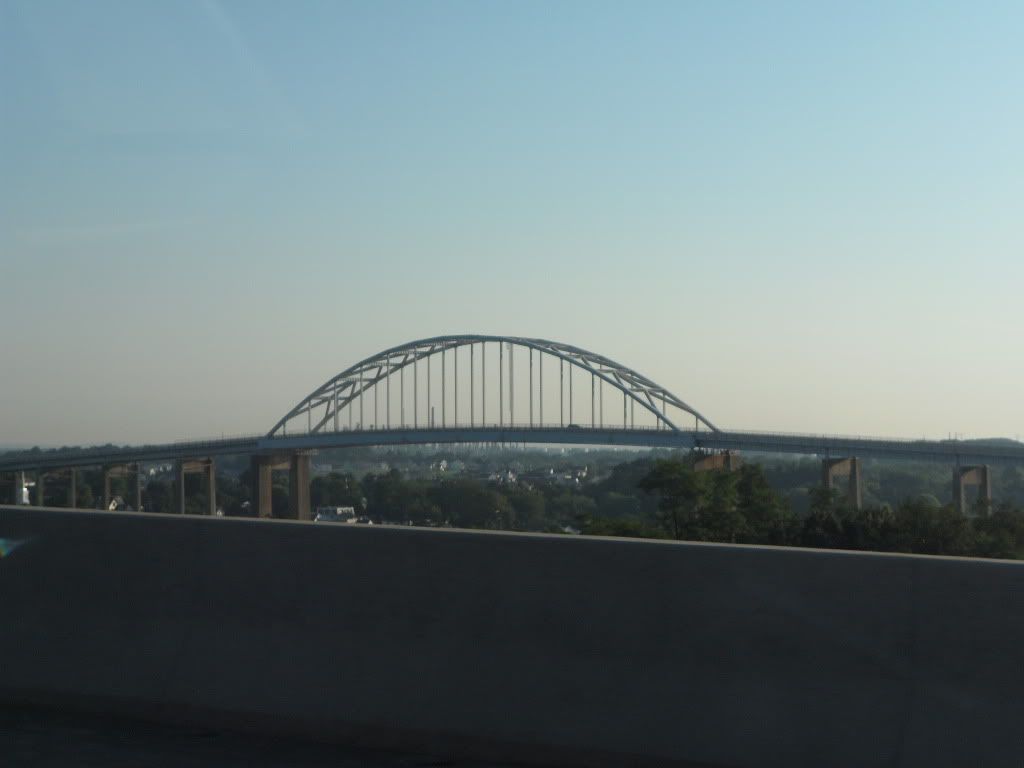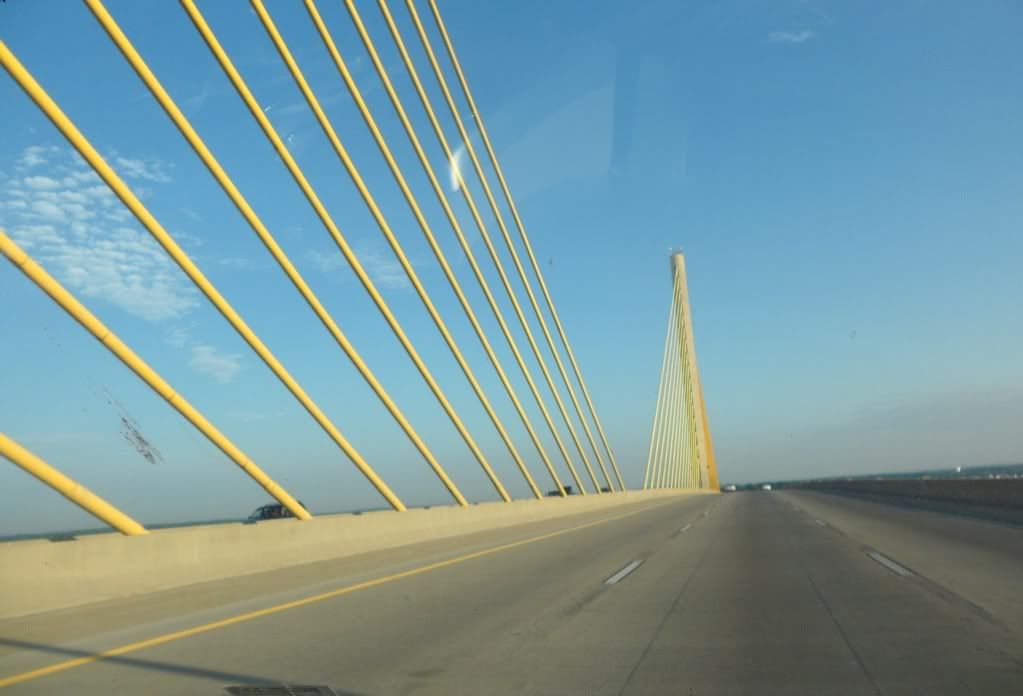 Bridges along the way to Woodbury Common Premium Outlet
Finally, after hours of driving and getting my butt all achy, we reached our destination!

Signboard of Woodbury Common Premium Outlet
By the time we got there, it was 10am. I was dead beat while Kate was raring to go at the shops! The whole area looked like a little village nestled in a Valley (literally – Central Valley). Look at the hills at the background of these pictures…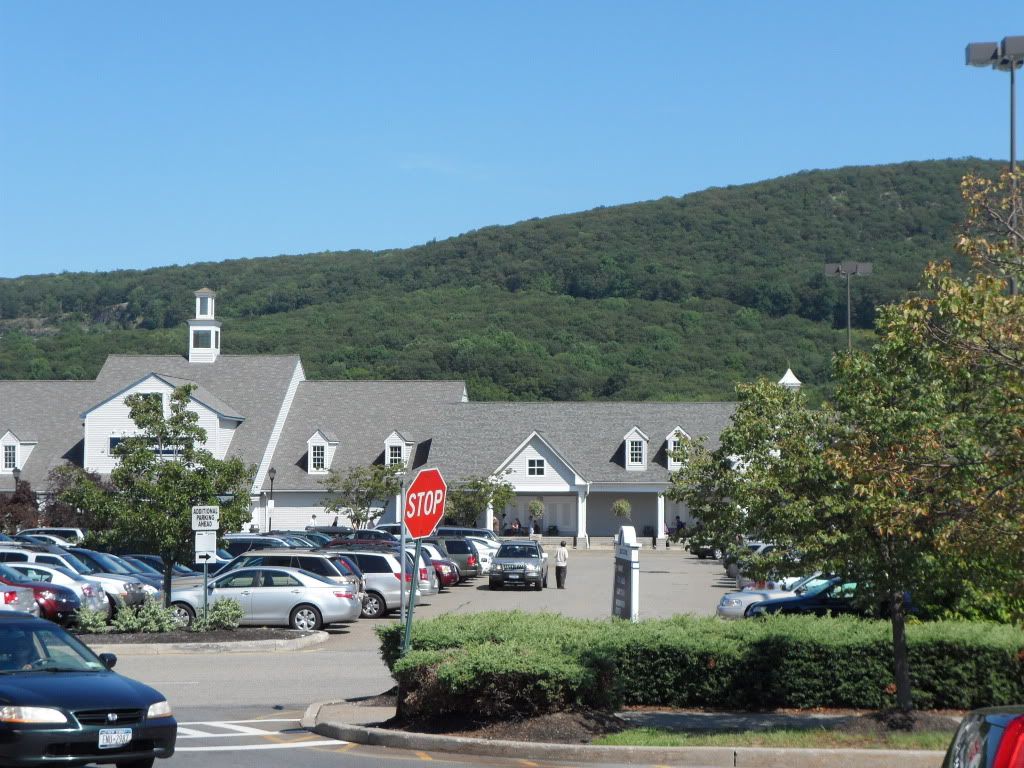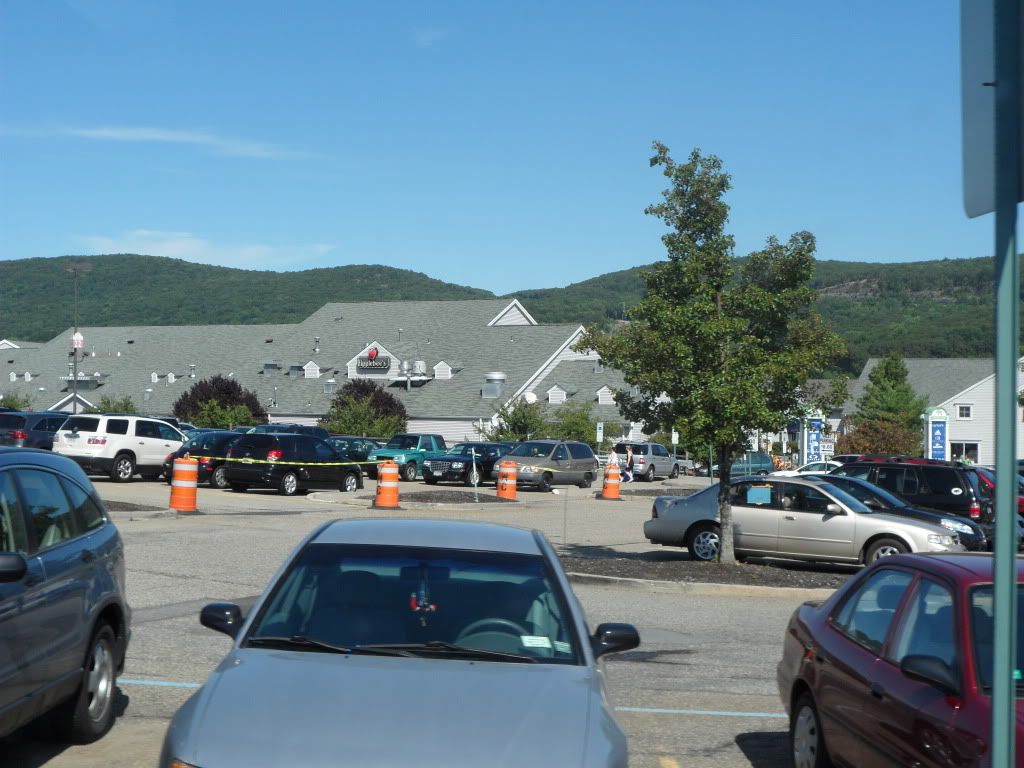 Valley of Woodbury Common Premium Outlet
We soon realised that items here were really cheap compared to back home in Singapore. This is especially so for USA goods such as Polo Ralph Lauren, Levis, DKNY, Kate Spade and Coach. I bought 2 pairs of jeans (Levi's at $20USD while DKNY at $15 USD – 70% off!) and a Polo Ralph Polo T-shirt at $30USD.
Kate bought so many bags from Coach and Kate Spade that I really lost count. But after taking a look around in the stores (especially Coach Store) I realised that Kate was actually quite sane. There were many ladies who were screaming, talking at the top of their voices saying how cheap things were, really turning the Coach store into a market place!
All this while I was psychoing Kate to buy whatever she likes since we were unlikely to travel back here again (all the way from Singapore?), or in my own words "buy lah,buy lah, since we're never coming back here again, just buy lah, so cheap right?".
The Chinese Tourists were buying the bags in truckloads. They even paid up in cash and we were able to see stacks of US dollars as they queued to pay up. It was fun to see the eyes of the ladies light up as they entered these bag stores…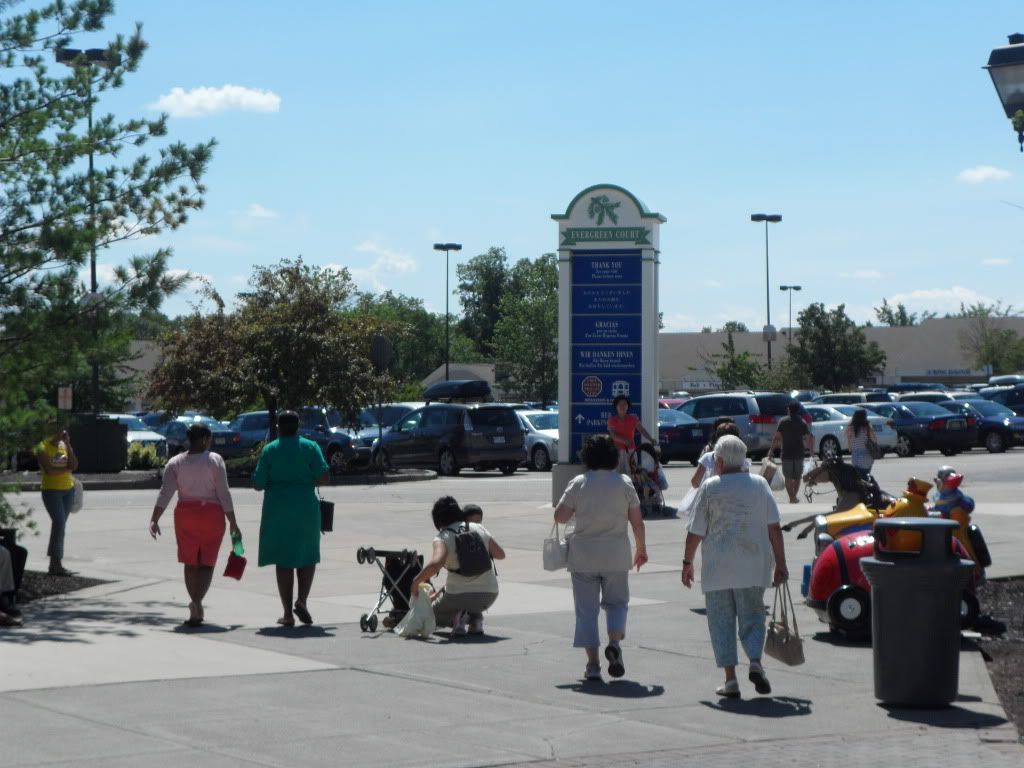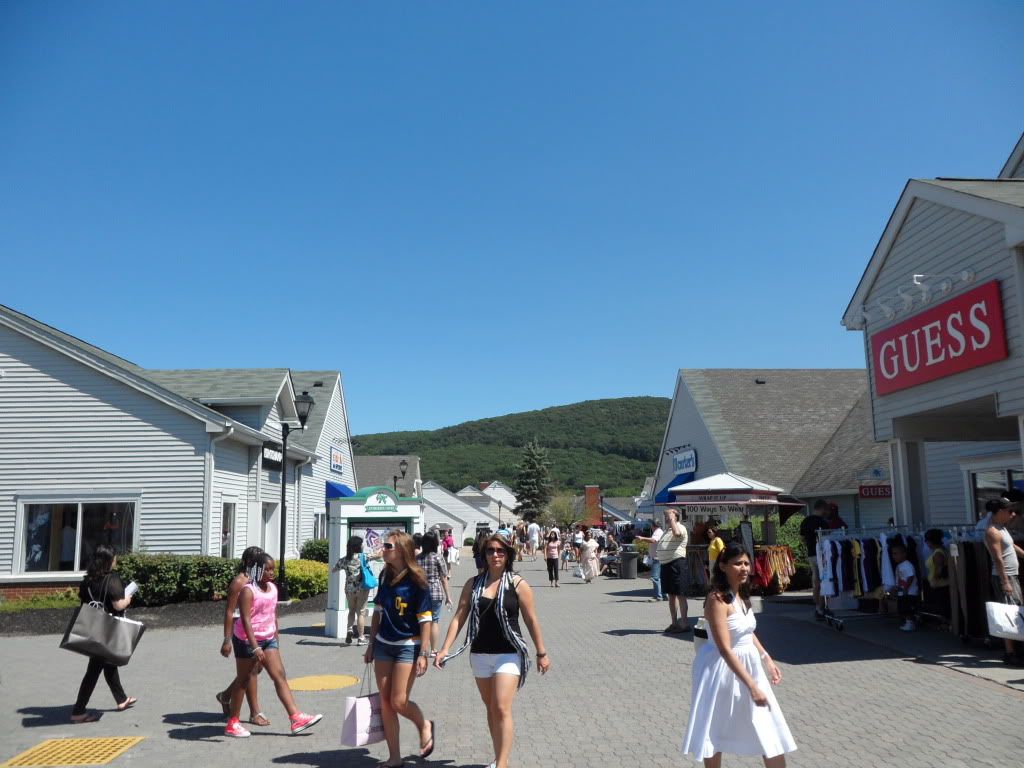 Many Shoppers at Woodbury Common Premium Outlet
In the end, we bought so much stuff that I became paranoid about whether we would get robbed and lose all the stuff that we bought. So I waited in the car with the goods (under the hot sun) while Kate continued to shop hands free.
Soon, we had to say goodbye. However, this trip taught us (or at least me) a few things
1. Never buy branded USA goods in Singapore. They are so overpriced in Singapore! We bought most of the bags , jeans and tops at more than 50% off Singapore prices!
2. Bags and Shoes are a girl's best friends. You know they've always been saying that bags and shoes are a girl's best friends. It is especially true if you had seen how their eyes glimmered with brightness as they laid their eyes upon their favourite bags, now with an additional 20% off!
3. Do something for the girl you love. Sacrifices are necessary. Kate knows how much I had to endure driving to and fro for more than 12 hours. But it's nice to see the look on her face as she got the stuff that she wanted (also knowing that it is at a good price).
So…if you ever pass by New York and will be in the vicinity in the future, do drop by Woodbury Common Premium Outlet and experience the trill of how you can really shop till you drop!
P.S. The drive back was 9 hours because Tom was dead beat and had to drive in the dead of night.
If you like our content, do click below to "Like" us on Facebook Today!

Related posts: